Often the spare space is used as an additional storage unit. But if you have a creative bone, you could try to create a place of wonder, excitement and adventure, just like this Canadian mother did. Brittany Gogel, owner of Brit & Barclay Designs – an antique and curiosities shop in Canada, has created the magical land of Narnia in her house for her two-year-old daughter.
When she was a girl, Brittany fell in love with C.S. Lewis' classic "The Chronicles of Narnia" and creating it in her own home is a childhood dream come true. Drawing inspiration from the famous fantasy book series, Brittany incorporated a secret room behind a wardrobe.
She calls this room 'Imaginarium' and thinks that every house should have one, for such spaces provide peace and refuge in stressful times. The motive behind building such a room was to inspire creativity and a sense of calm. Brittany wanted her daughter to understand the importance of reading and the power of imagination as well.
Also Read: Dad gifts his little son an amazing Harry Potter-themed nursery
The room not only reminisces the various themes of Victorian-era but with colorful and bold palettes and patterns enlivens the elements of the magical land too. The reinvention of the space is sophisticated and cultured with whimsical, fanciful, and imaginative features of Narnia.
Brittany hired a carpenter to build the face of wardrobe – a piece that reminds of the Victorian era. Just like the books, the entrance is through the doors of the wardrobe. It's like another world inside the room, the green turf covering the floor feels like real grass, the blue-painted ceilings resemble the sky and the old Christmas trees bestow a landscape like feeling to the room. The walls are covered with William Morris' famous wallpaper – the Strawberry Thief. The colorful butterflies and ladybugs add liveliness to the room.
One of the most challenging features in the room were the tree trunks that Brittany made herself with the molded chicken wire, papier-mache, joint compound, and paint.
Brittany did this project as part of the One Room Challenge and completed it over five weeks. Apart from the custom-made wardrobe, which is the most expensive of all, the other articles used in the room for flooring, trees, and walls cost her about $1,000.
Feeling nostalgic, Brittany wants to inspire people to feel the way they felt when they were kids, happy and alive with energy.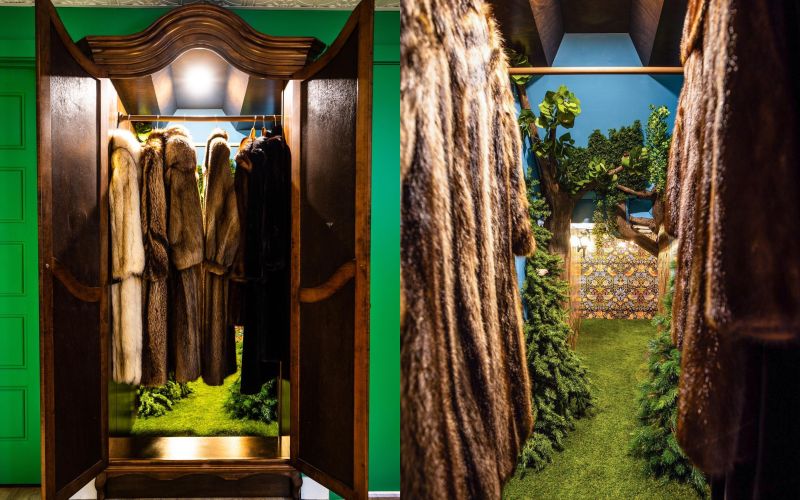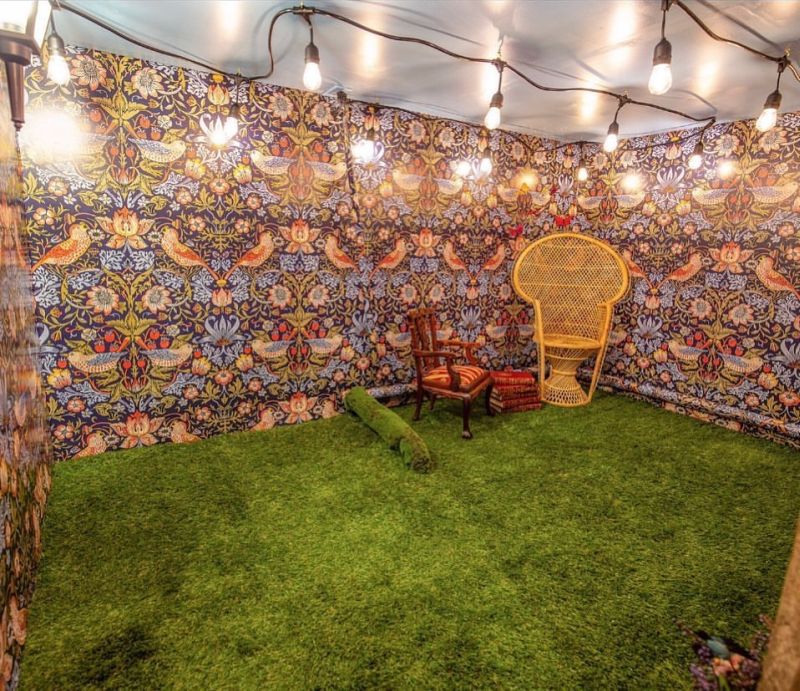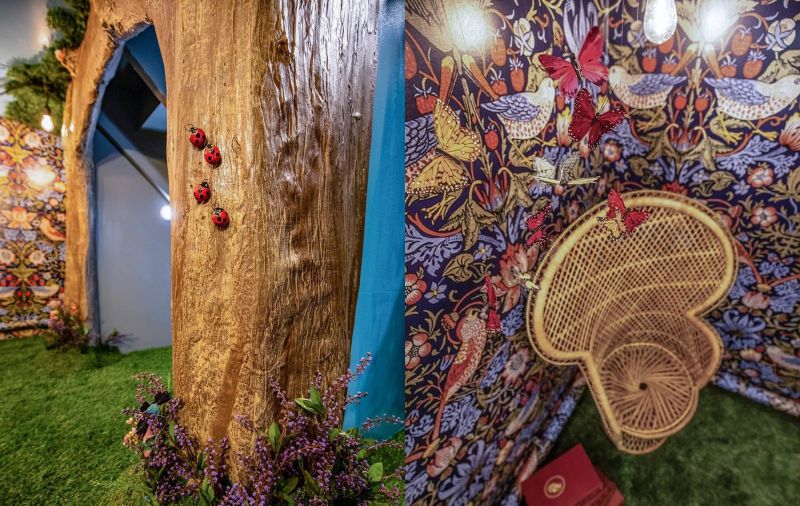 Via: Today