Have you ever thought where do unused electronic objects go when discarded? Probably these end up in landfills. But this upcycled chair shows a great way to convert discarded objects into something useful and stylish at the same time. The Mona Chair by Ana Carolina Lima Santos from Curitib, Brazil is sarcastic take on urban electronic waste and how rejected electronics can be utilized to form something functional for everyday use.
The chair is built by stacking 259 retired computer mice on a recycled wooden structure, reflecting e-wastage of modern society. Although it is not a practical solution or meant to provide utmost comfort, but it lets you experience how it feels to sit on a heap of garbage itself.
It ironically reflects how people neglect various unwanted objects around them, when not needed. But slowly these objects lead to formation of superfluous trash surrounding their living space. Instead of letting these scrapings clutter the environment, there are endless possibilities to reuse them. The designer has been acknowledged for this amazing concept and sustainable design at Bom Design Awards 2012.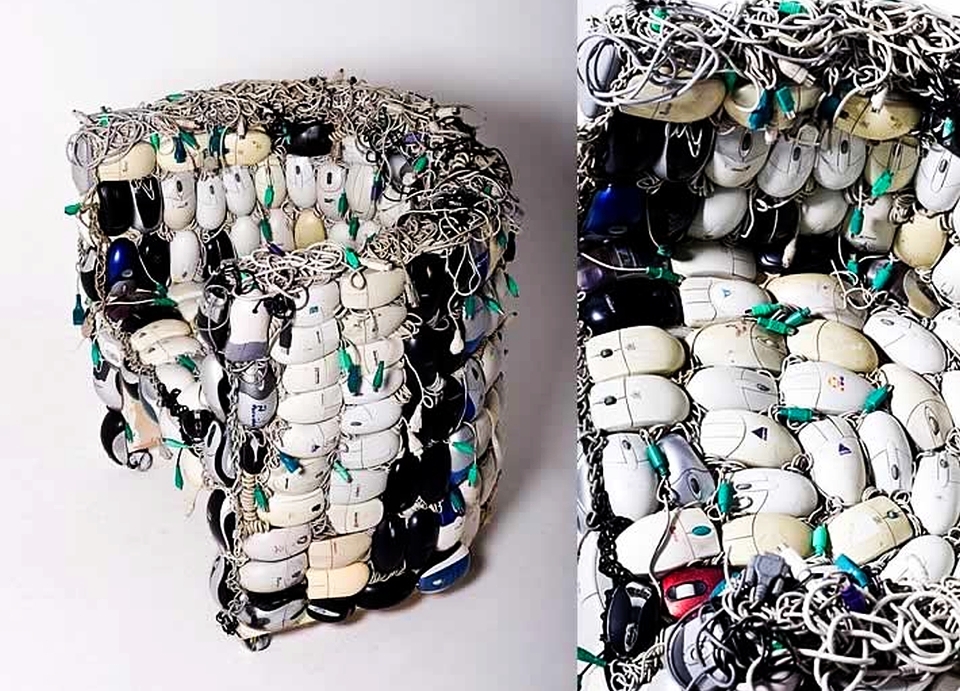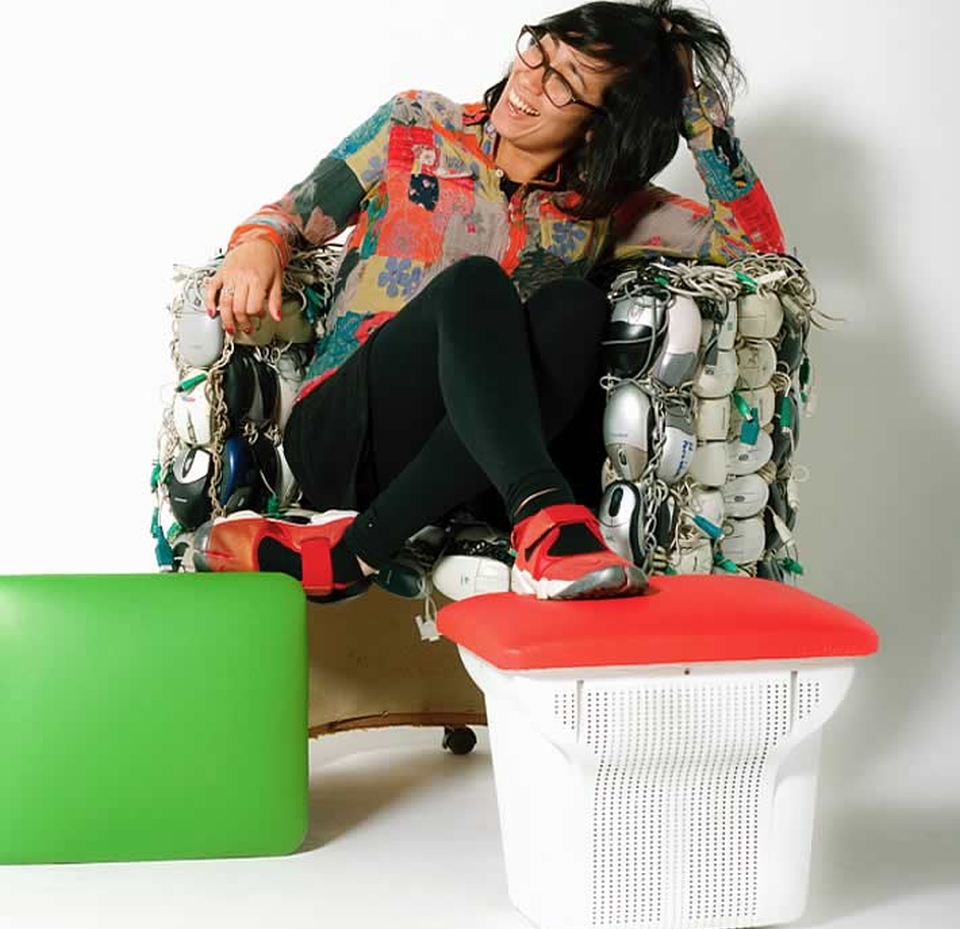 Credit: Recyclart