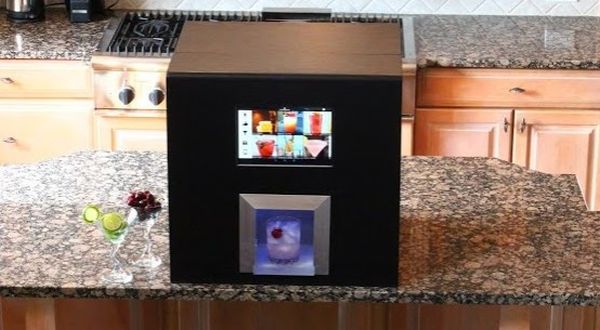 The very concept of combining alcohol and robots is not exactly alien to us. However, the above pictured Monsieur takes bartending to a whole new level by having the capacity to mix 300 different cocktails and notching up 150 drinks without refills. In terms of aesthetics, the box shaped robotic bartender isn't really as impressive in its looks as its exotic French name suggests. But then again, it more than makes up for it by integrating a unique pump system that can accurately measure drinks from a whopping 16 liquid containers (known as precision mixology). Other than that, it also features a specialized app for ordering, drink recommending, surprise treats and even alerting you when your blood alcohol content gets above the legally allowed level for driving.
The working scope of the bantam Monsieur robot entails a screen which serves as the interface for the cocktail or drink concocting procedure. All the user needs to do is place the ingredients where the robots tell you, and then the contraption mixes them and effectively serve your favorite libation. Now, as we can see from the above image, the Monsieur prototype still utilizes an Android device as its screen. However, the company will change that in the finished product with their indigenous LCD screen and customized board.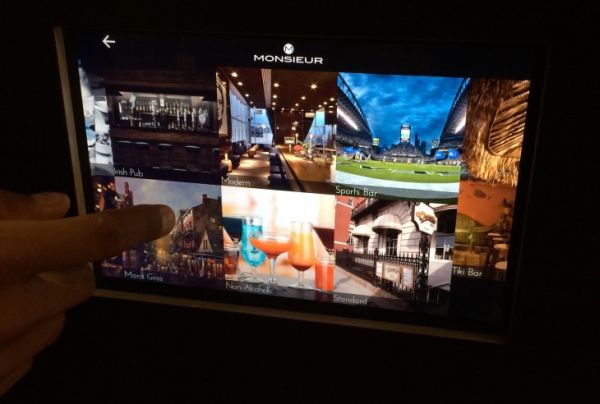 Finally, coming to the commercial side of affairs, the Monsieur will debut with 12 different thematic profiles (like tiki or cigar). As for pricing, you  will have to pay a hefty sum of $1,499 for the 'basic' model with four pump system, while other two advanced models (with more pumps) will cost $2,699 and $4,999 respectively. For more details, please check out their home site.