If you love to experiment in your kitchen, these laser-engraved wooden rolling pins are just for you. Offered by Etsy shop Mood for Wood, these playful rolling pins are designed to upgrade the traditional kitchen tool. The Warsaw-based retailer has used laser embossing to create playful designs on the barrel of these wooden pins.
All thanks to these pattern-pressing pins, fun motifs can be imprinted onto cookie dough. When rolled over the dough, various whimsical impressions can be formed, such as animals, dinosaurs, flowers, and fancy impressions. This way you can transform your cookies and other baked goods into unique pastries.
Each rolling pin measures 17-inches long, which is a traditional size for these kitchen utensils. The wooden pins are made from Polish beech wood that's further decorated with various styles. Further, these accessories are covered in food-safe oil to prevent the wood from cracking and dough from sticking to the rolling pin.
These playful wooden accessories are great for treating yourself with something unique, every time you enter the kitchen for cooking. Your kids are surely going to love the patterned-cookies, which you'll make using these quirky rolling pins. All the surface illustrations are produced in-house by creative jewelry designing artists and metalsmith.
Mood for Wood rolling pins are available on Esty for a price tag ranging from $30 to $85.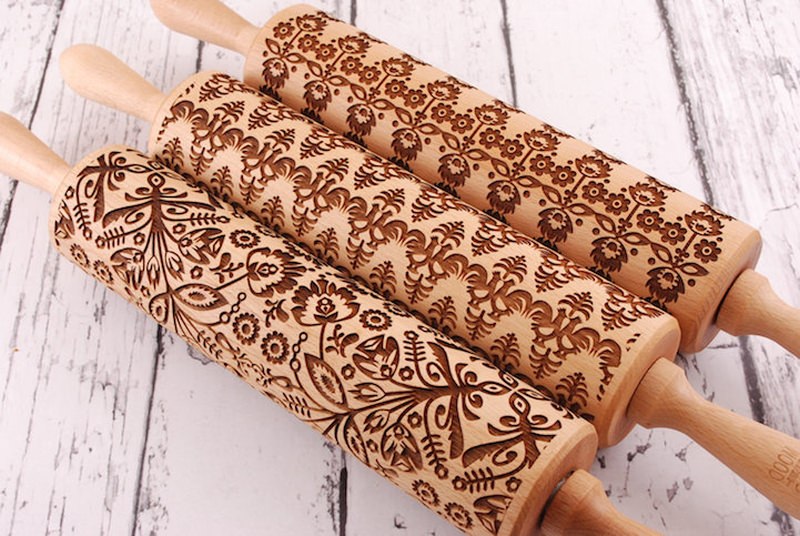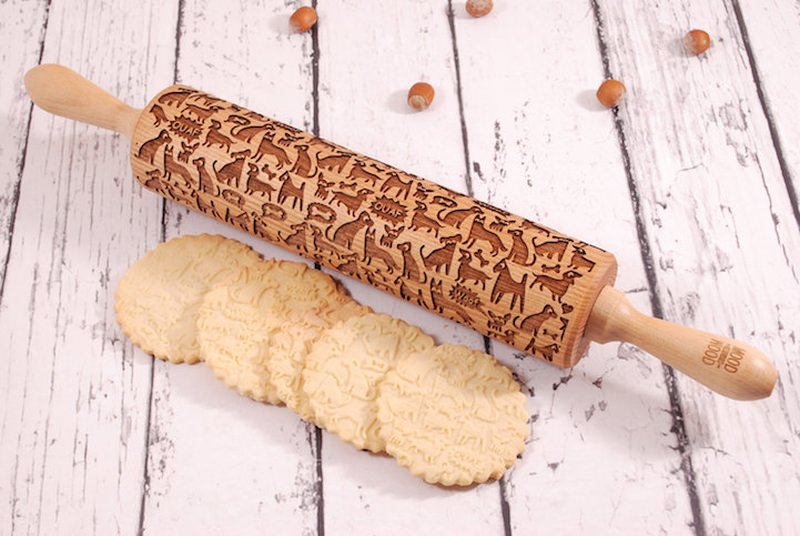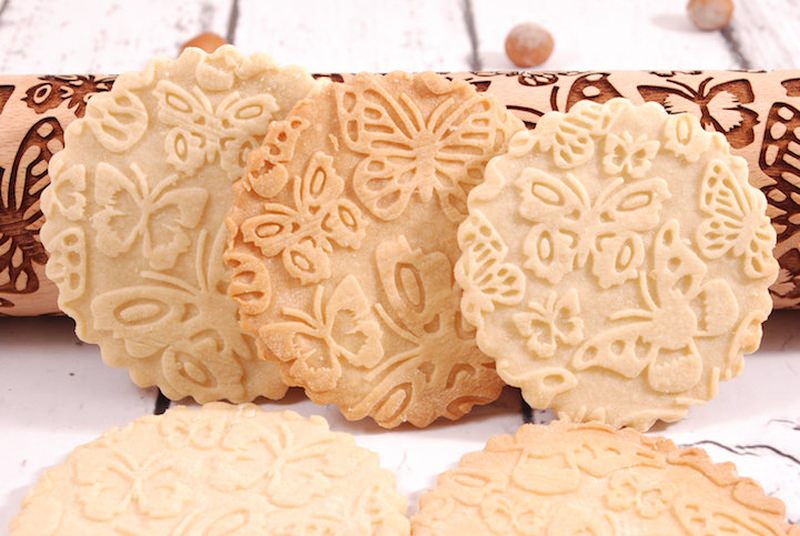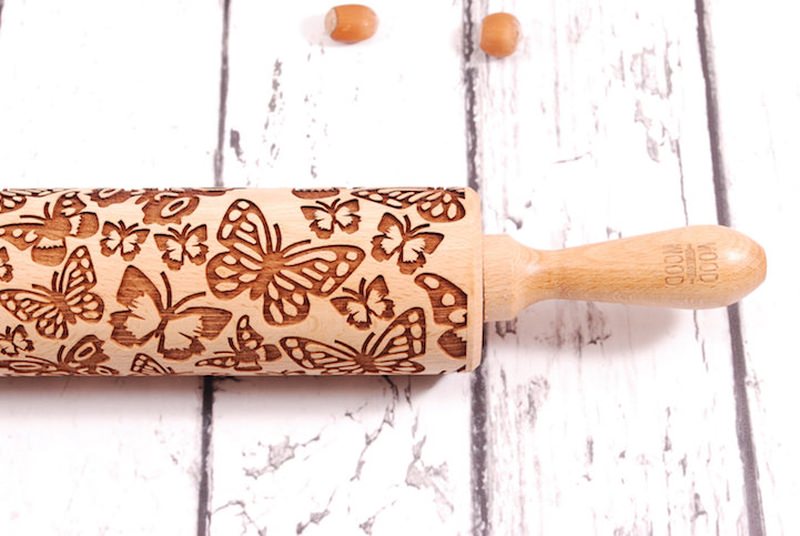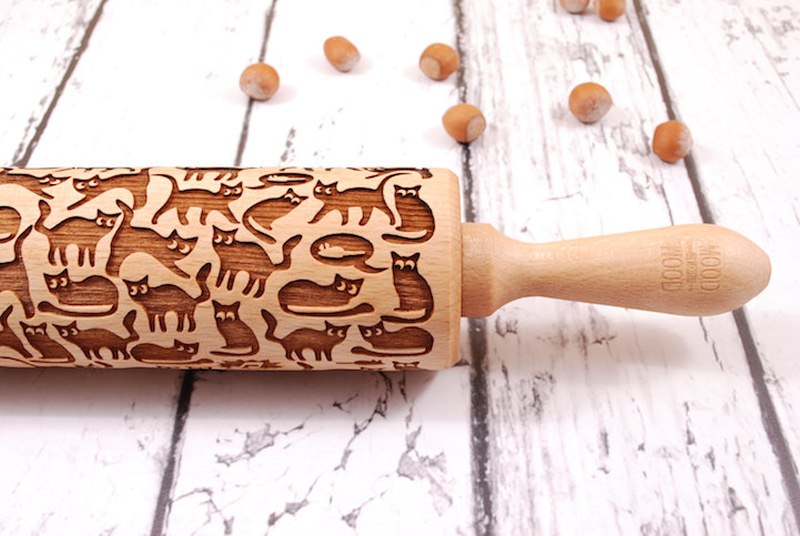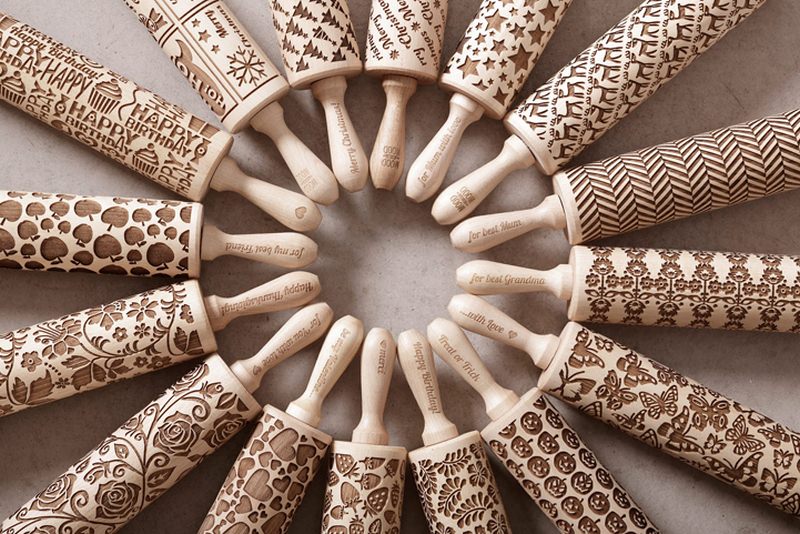 Via: MyModernMet