Korean professional architect Moon Hoon finished construction of a four-storey house with the silhouette of a perched owl for a client based in port city Busan of South Korea. Dubbed as Busan Times, this designer family home features angled concrete exteriors, rooftop garden and custom-designed windows that offer neighborhood views while they glow like the eyes of an owl in the night time. The top apartment of this angled concrete house is built to resemble owl's head, while the surrounding area and staircase look like wings of the bird.
The angled glass entrance makes way to the modern family house where three floors have been reserved for living spaces, and the ground floor is used for car parking and other commercial works. Main living areas including the kitchen are on the first floor. However, a communal room and a kitchen are also included on the third floor for maximum comfort. The top floor serves as family's living apartments, and the third floor has an outdoor terrace for enjoying some moments in the open air.
On the client's demand, Moon also added some special fun spaces in the modern home. For instance, a small skylight in the mezzanine let the kids stargaze safely. There is no doubt that modern design approach of the architect turned Busan Times into a secure, aesthetic and comfortable home for the Korean family. Its design is not only aesthetically efficient, but the entire space has been utilized properly for private and communal areas.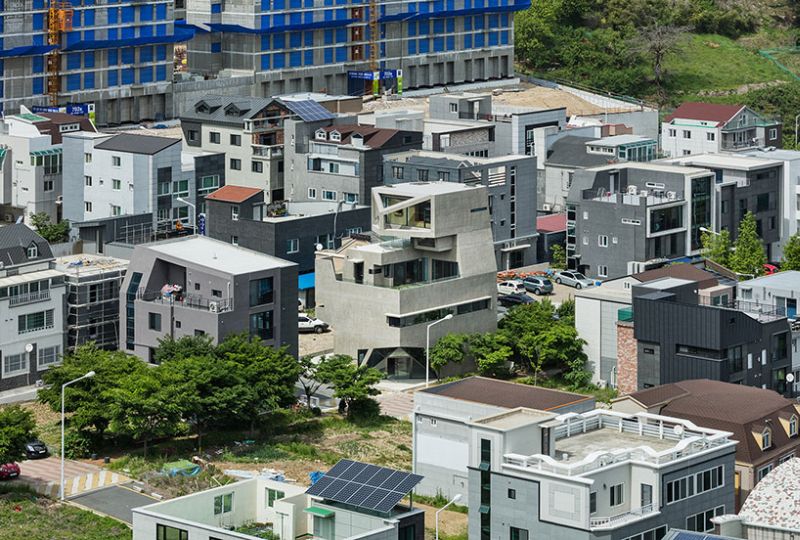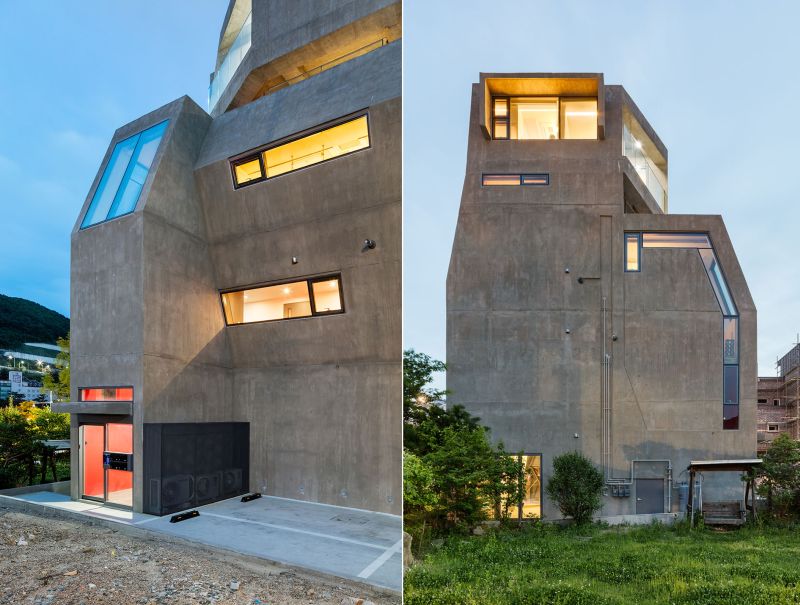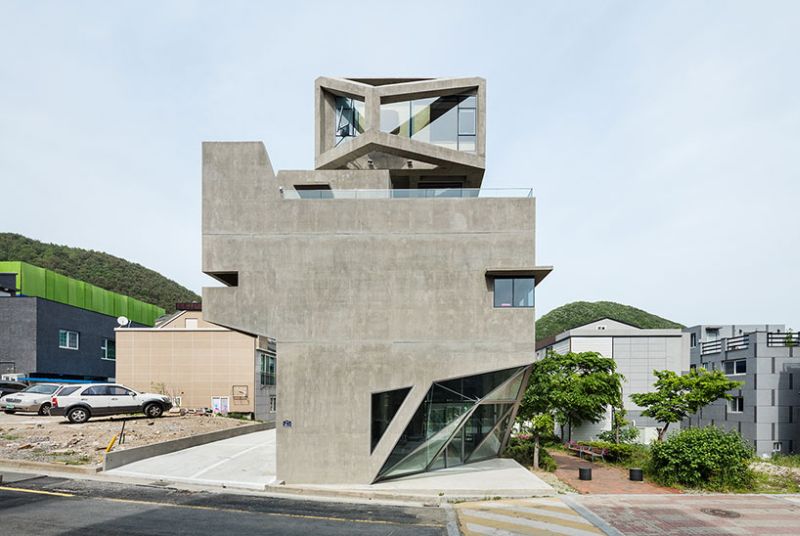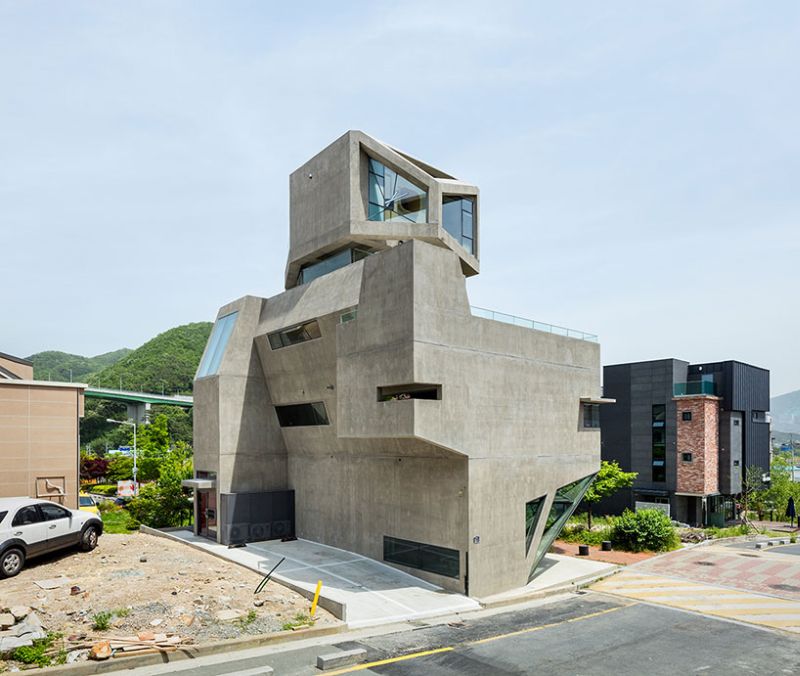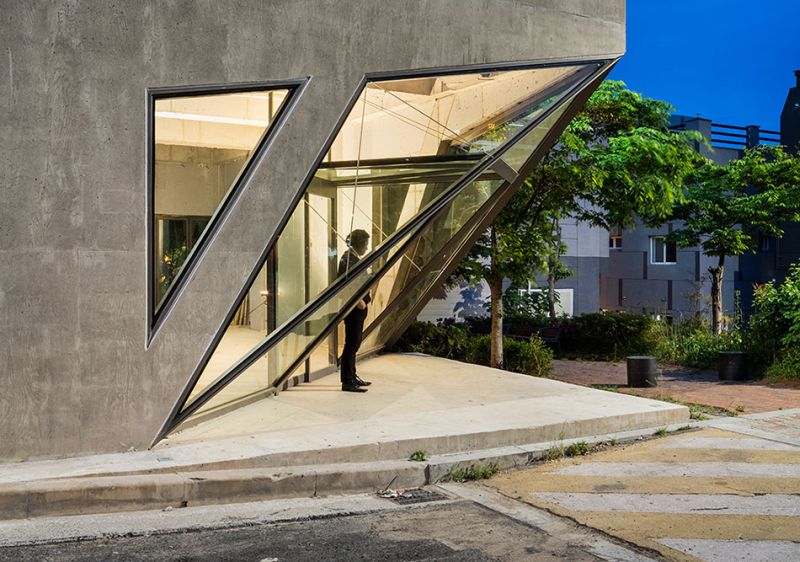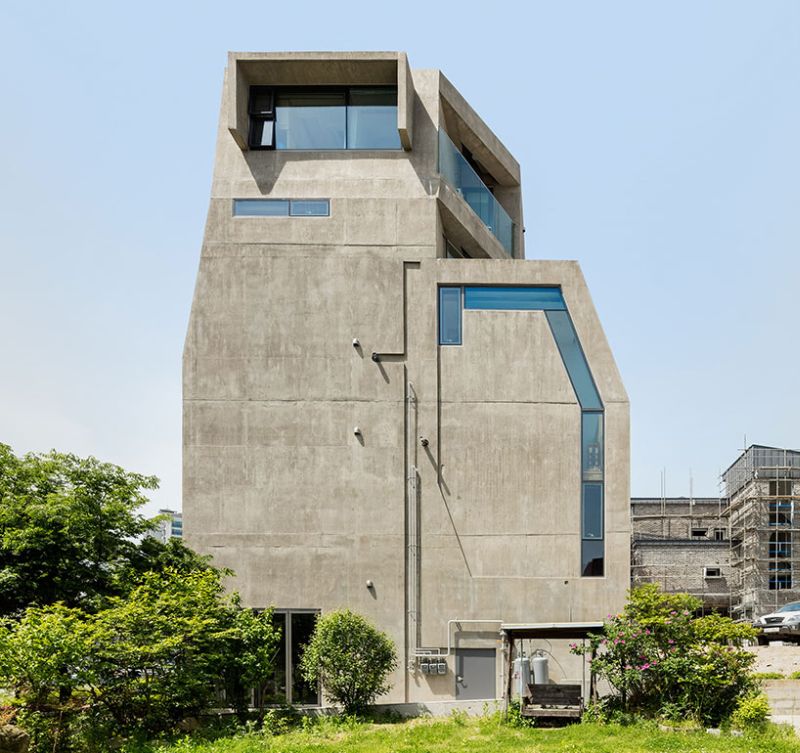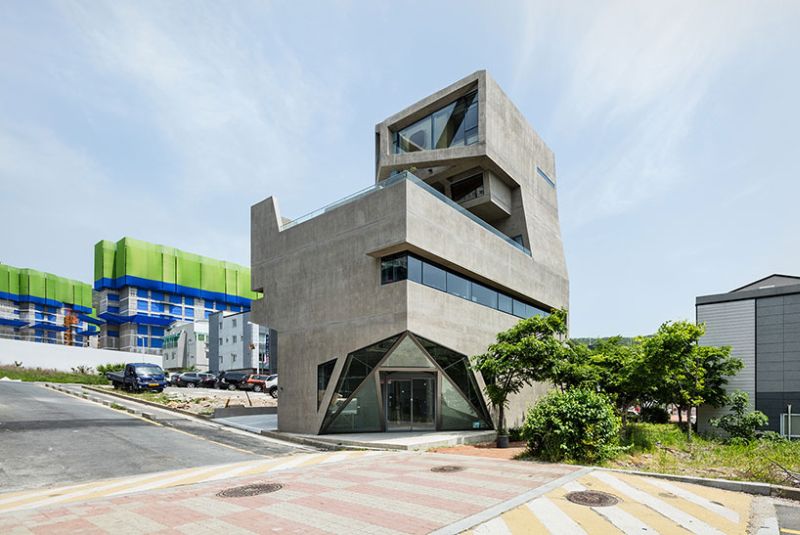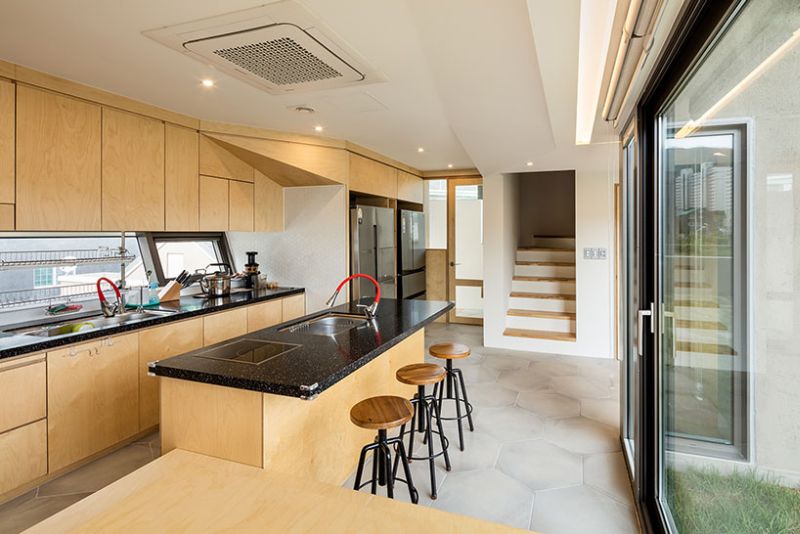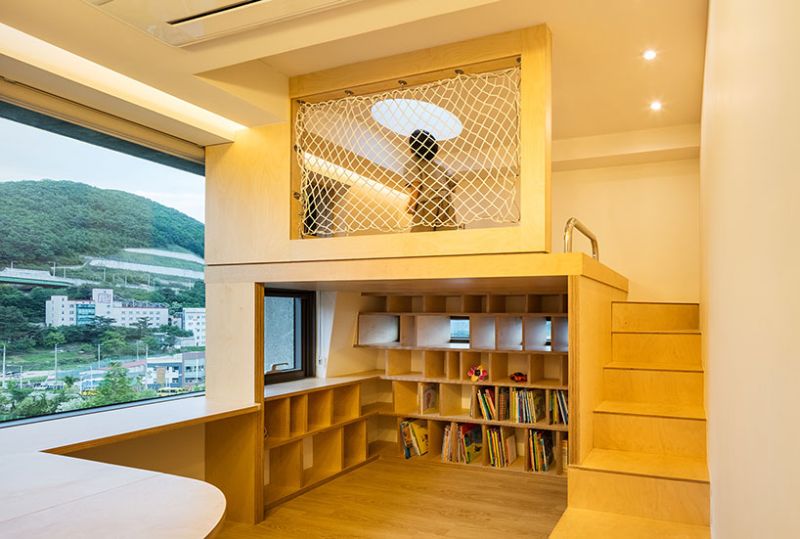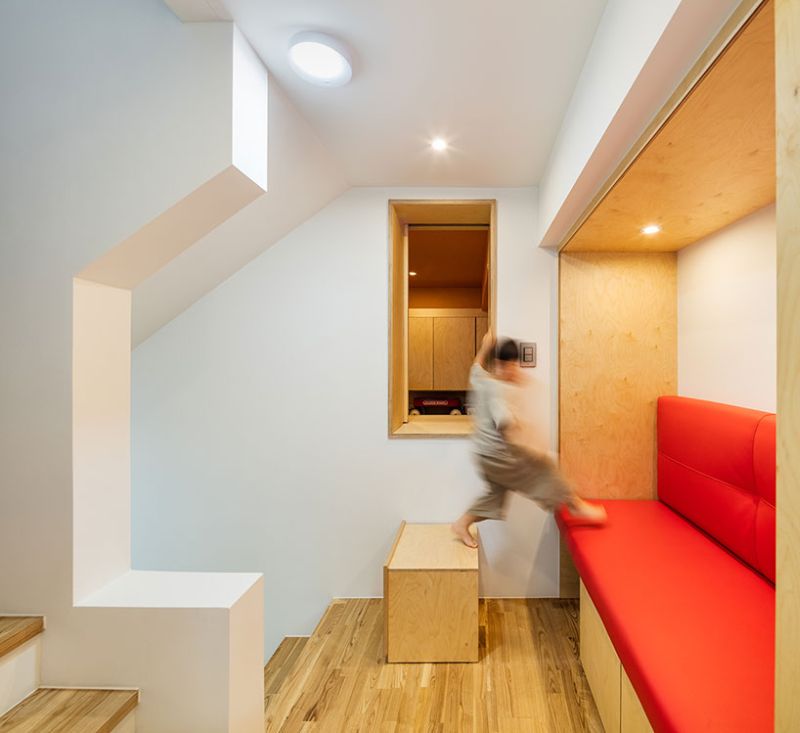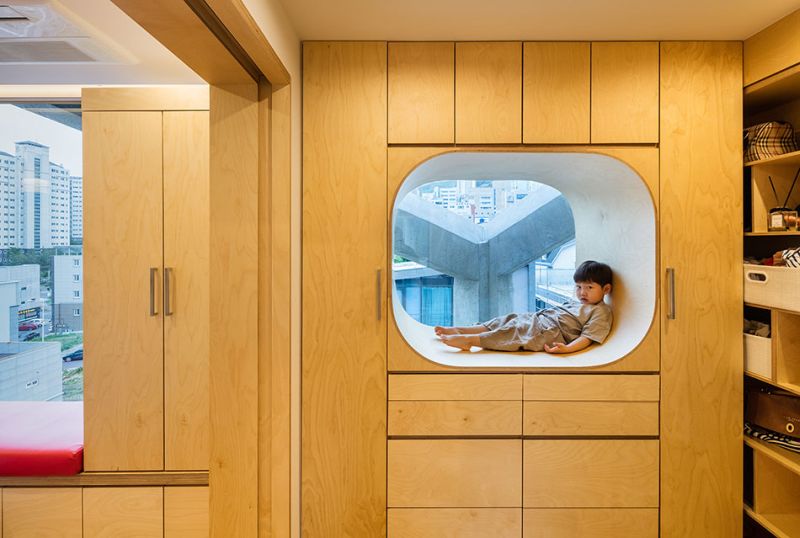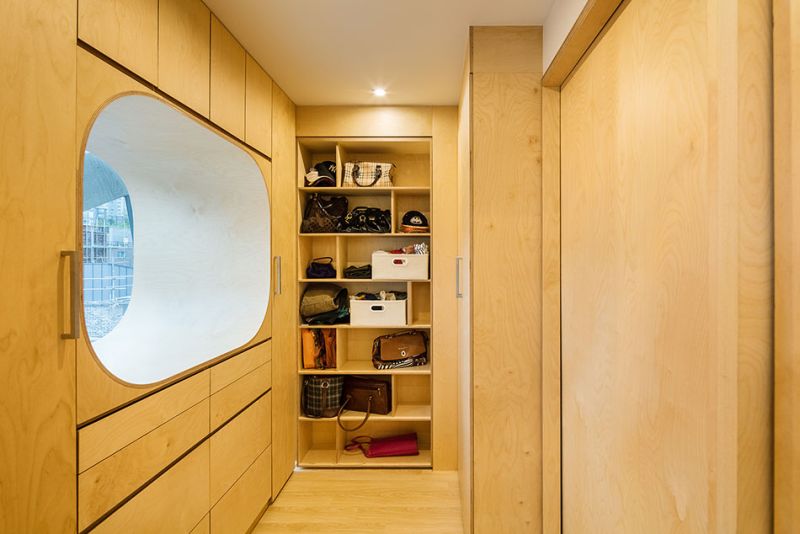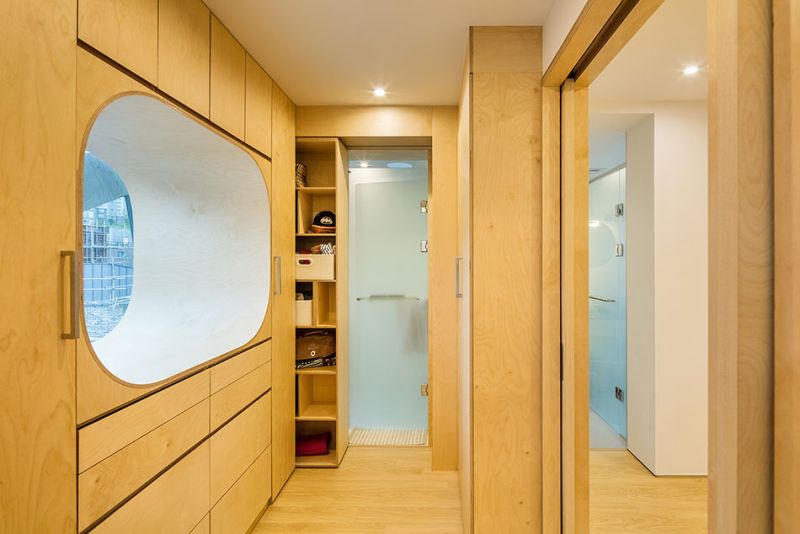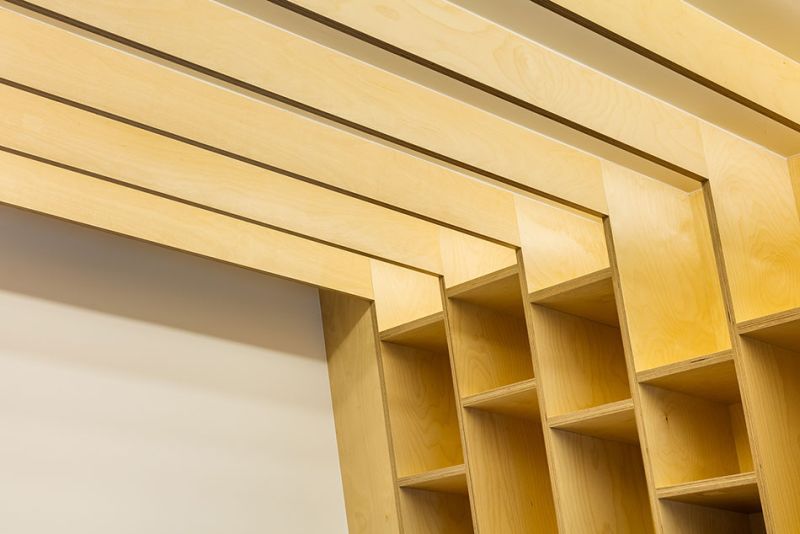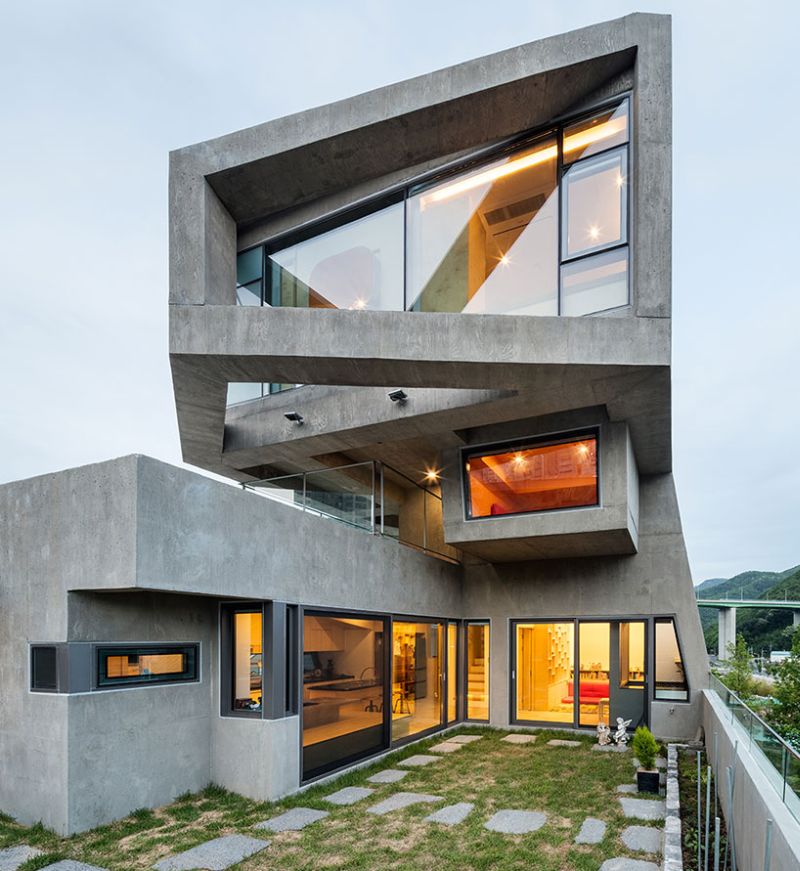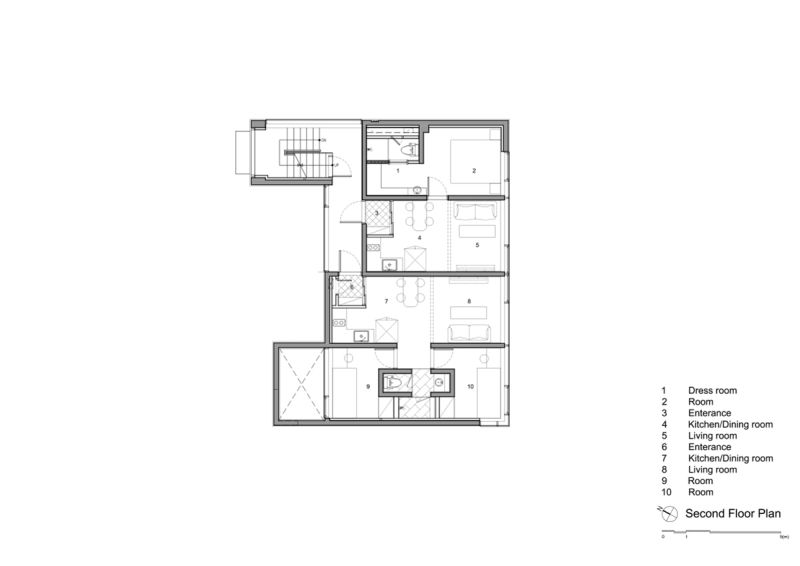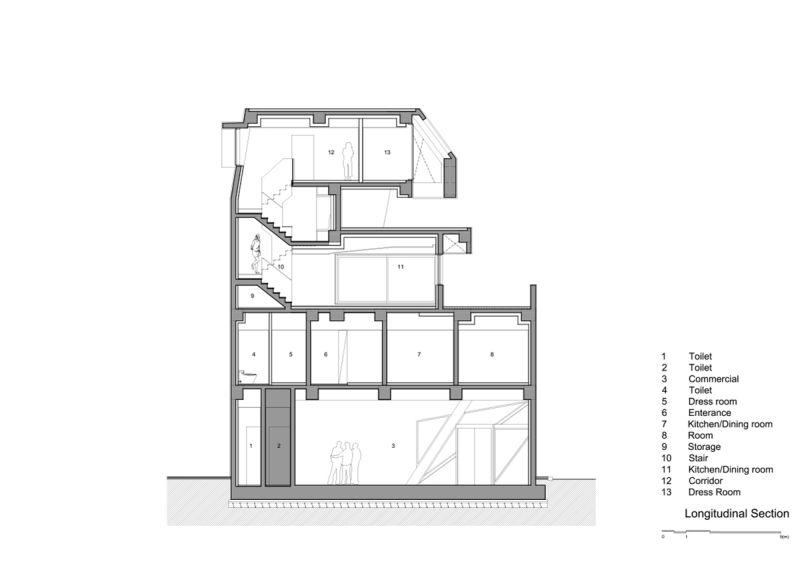 Via: DesignBoom