Seoul-based architect Moon Hoon is mostly known for creating playful architecture abodes. Recently, he has completed another project which deals to make a three-storey family home on South Korea's Jeju Island. Just like other architecture projects, this house also boasts vernacular architecture. Dubbed as Simple House, it consists of a number of stacked concrete volumes that double as verandas overlooking the surrounding landscape. Not only these concrete volumes, but also the angled beams supporting the house lend it an imposing look. Each volume opens into different directions, making the interior space more close outdoors.
The ground floor bedroom shares space with a playroom as well laundry and storage facilities. There is a central staircase to connect each level of the house. The main living space with kitchen, lounge, and exterior dining area lies at intermediate level, while the top storey houses the master bedroom and a terrace with an outdoor hot tub. There is also a roof deck to offer outdoor space for barbecues and other events to be enjoyed in the open air. Exteriors of the Simple House have been designed to give it a rustic feel and as of interior space, the white color theme makes a bold, clean dramatic design statement.
Also Read: V House – A unique fusion of vernacular style and modernism
Moon Hoon settled on this type of design for the house as its owners wanted to be more showy and extravagant while keeping the functionality of a standard home. This isn't the most imaginative of Hoon's projects, although, the unique design of the house gives it a sense of uniqueness.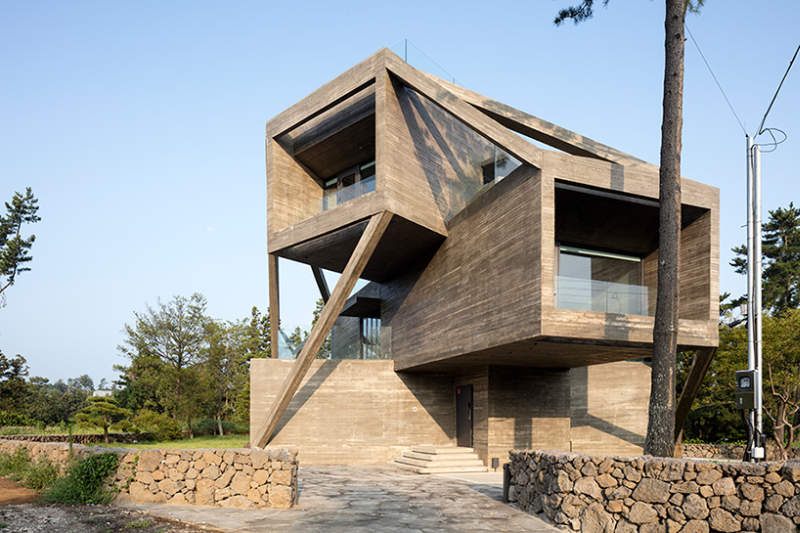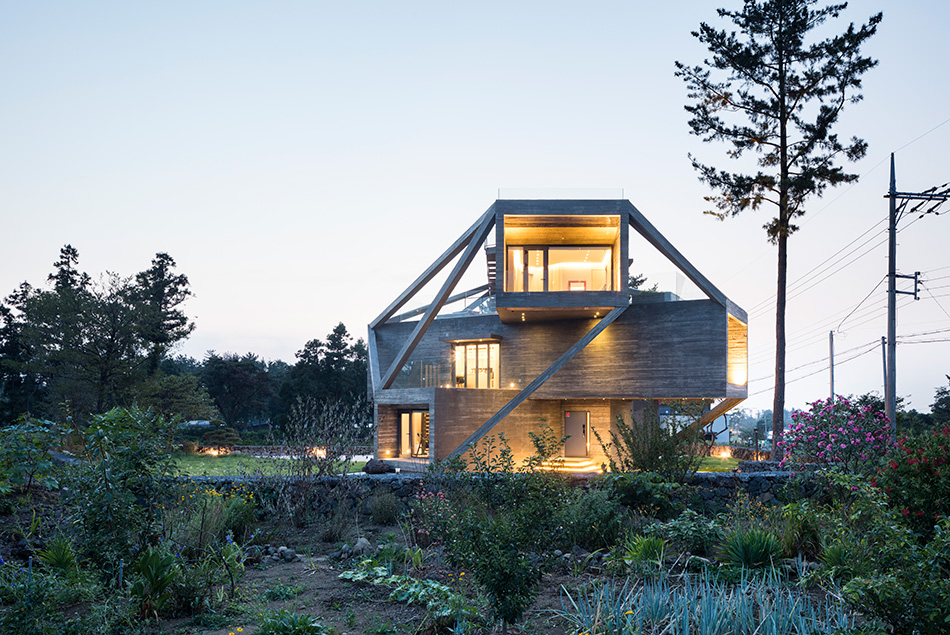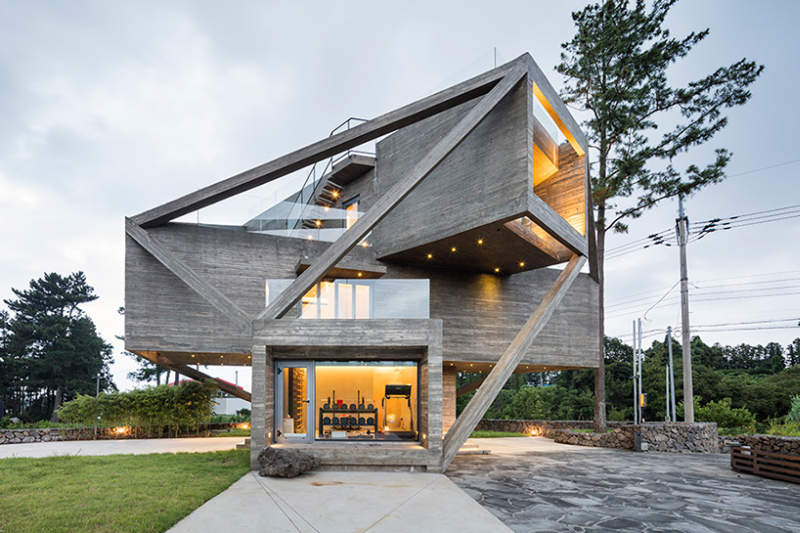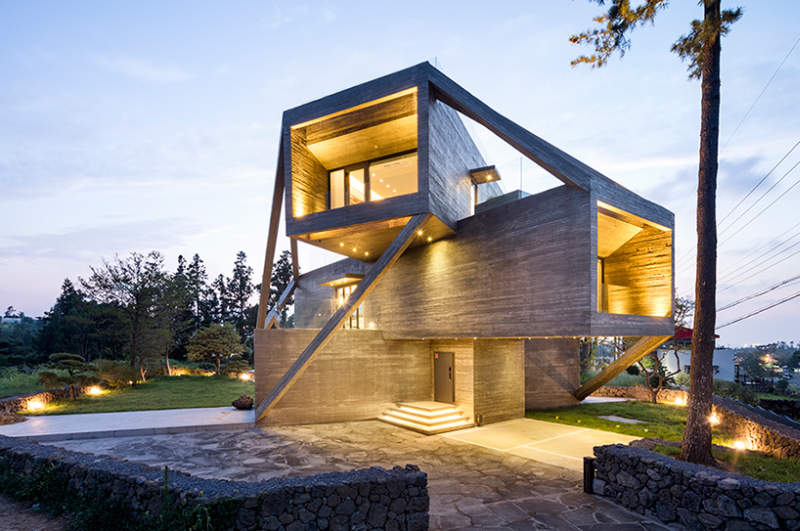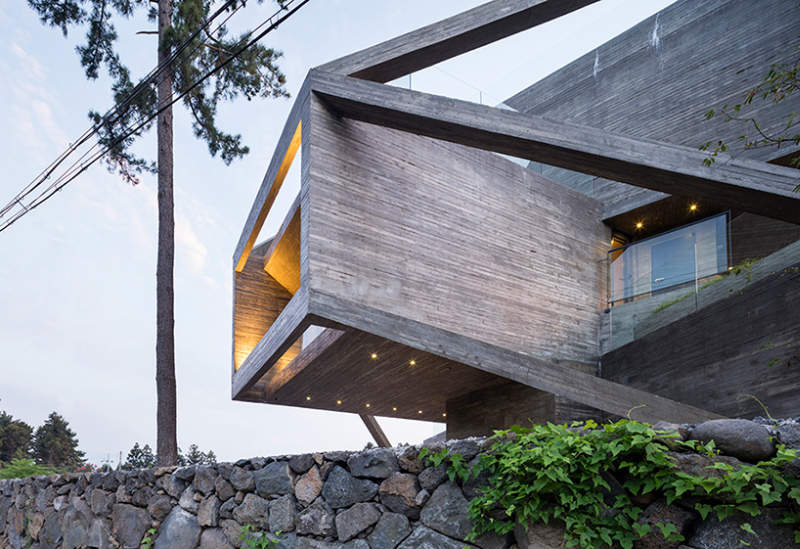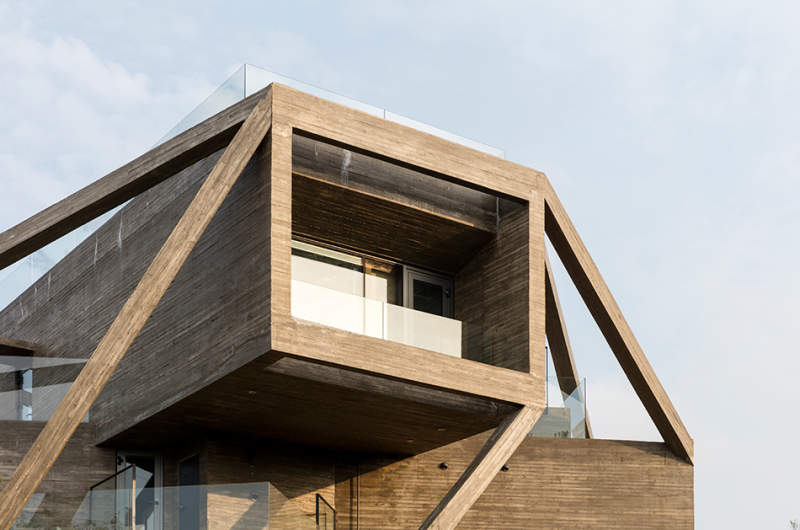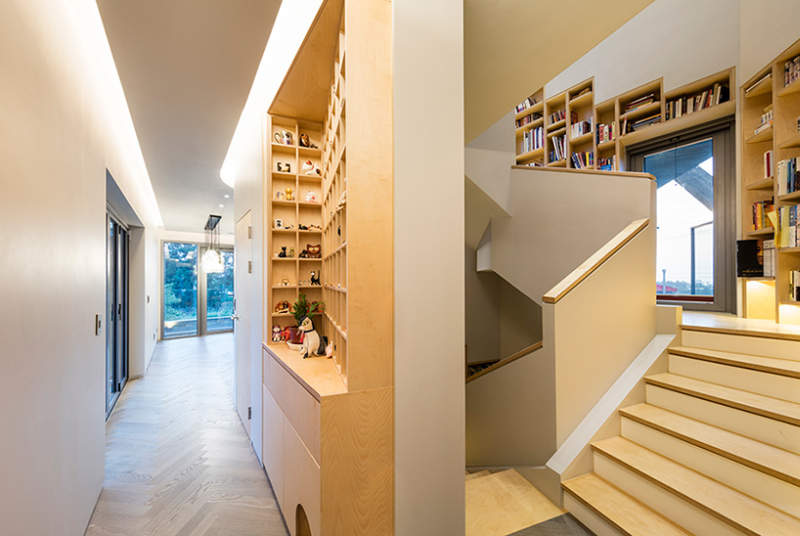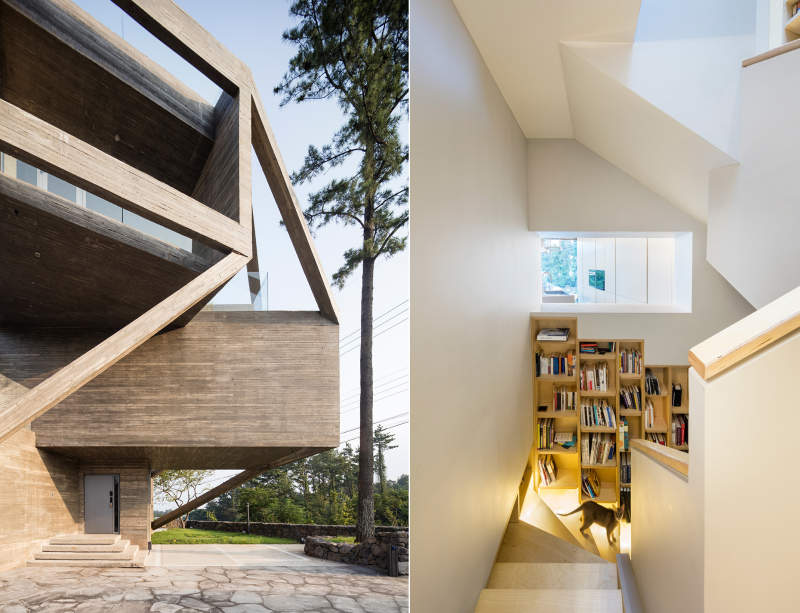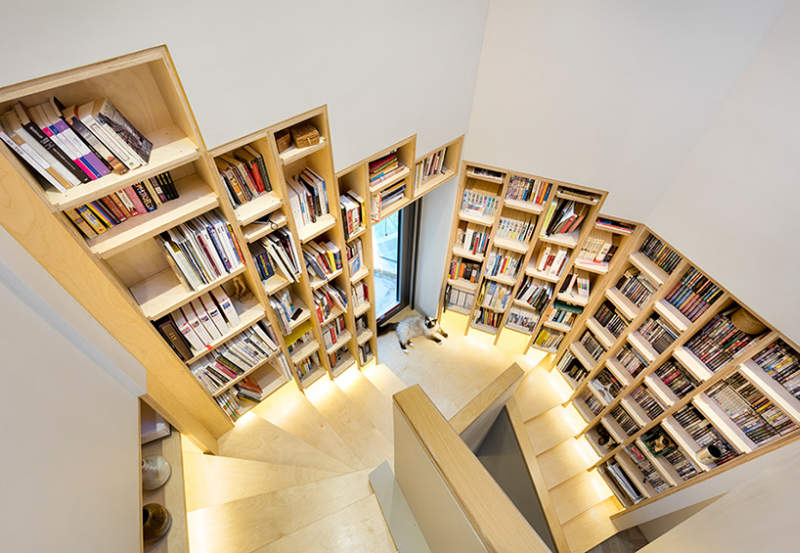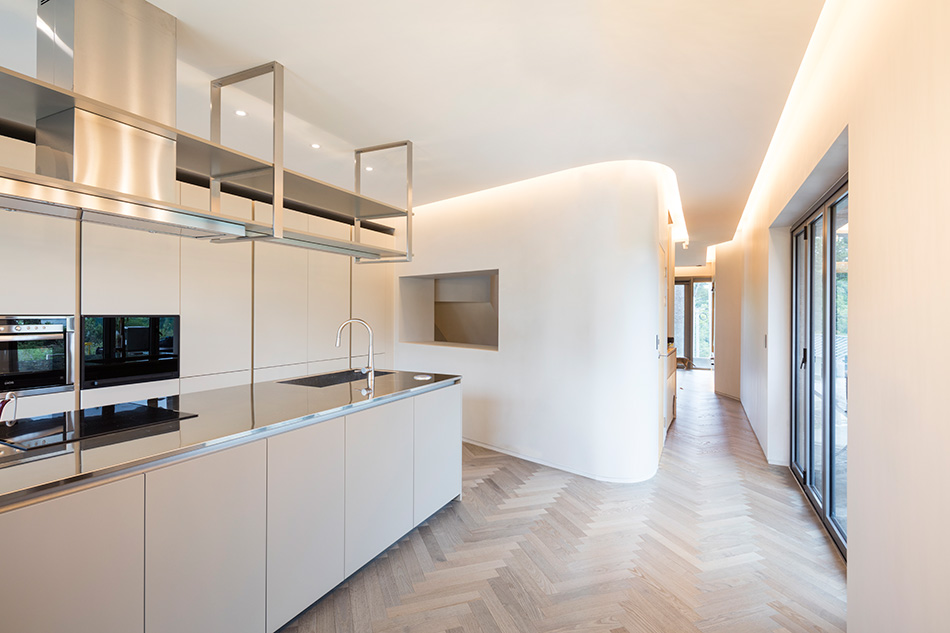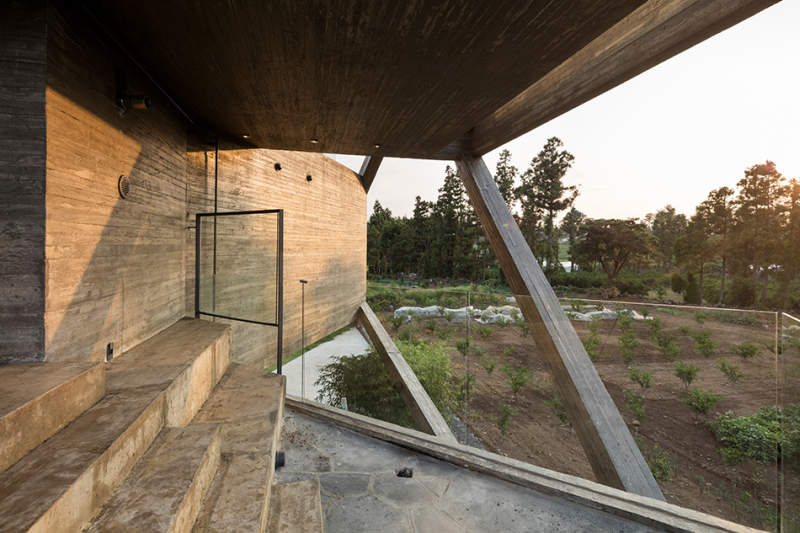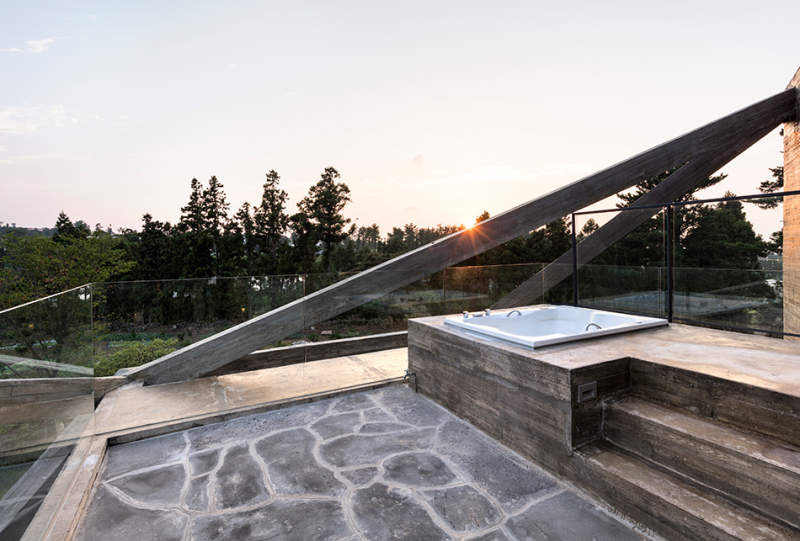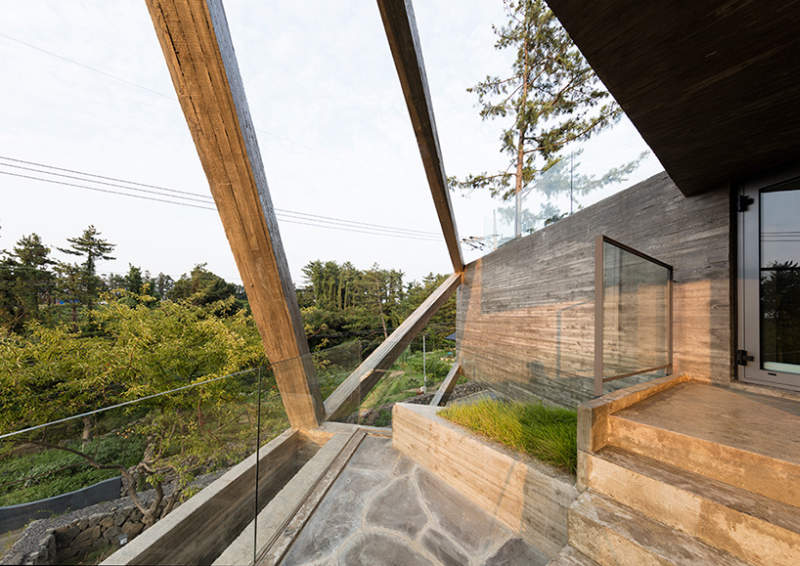 Via: DesignBoom