We are nearing the holiday season and all of you must be busy finding a perfect holiday destination. If you're a fan of tropical resorts, then we don't think that any other resort can beat the Moon Shadow Villa. It is nestled in middle of the lush green hills of Koh Samui, Thailand and is designed by award winning architectural team- Neo Concept Design & Construction. This villa offers a tranquil retreat close to the main beaches and is an ultimate vacation getaway.
The roof of the villa is designed brilliantly by the architects with identical features of the surroundings such as blue water, natural plants and curvy stone-clad roof. This is because, they wanted to show ergonomic similarities between the roof and the hill.
It mainly comprises of three pavilions overlooking panoramic oceanic views. There are total four bedrooms spanning across these three pavilions. Apart from the bedrooms, the villa includes an elevated dining room, a living room, a cozy poolside ground floor lounge, a bathroom with bathtub shower and window facing the sea, and a large terrace with cocoon sun-bed.
Highlighting feature of the house is its stunning infinity pool extending off the living room of the main pavilion. The extended pool allows you to closely view mesmerizing sights of the landscape, whilst enjoying within the water. Furthermore, its two live-in staff alongside a villa manager is always available at your service to ensure that you never run out of any facility for a comfortable living.
You can rent this luxury holiday home at anytime of the year within price ranging from $1,090 to $1,790 for a single night, depending on what time of the year you book and for how long you want to stay. We're sure you must be jumping on your couch with excitement to get your tickets booked to Koh Samui. Until then, have a look at the images (below) to closely glance at scenic beauty of the villa.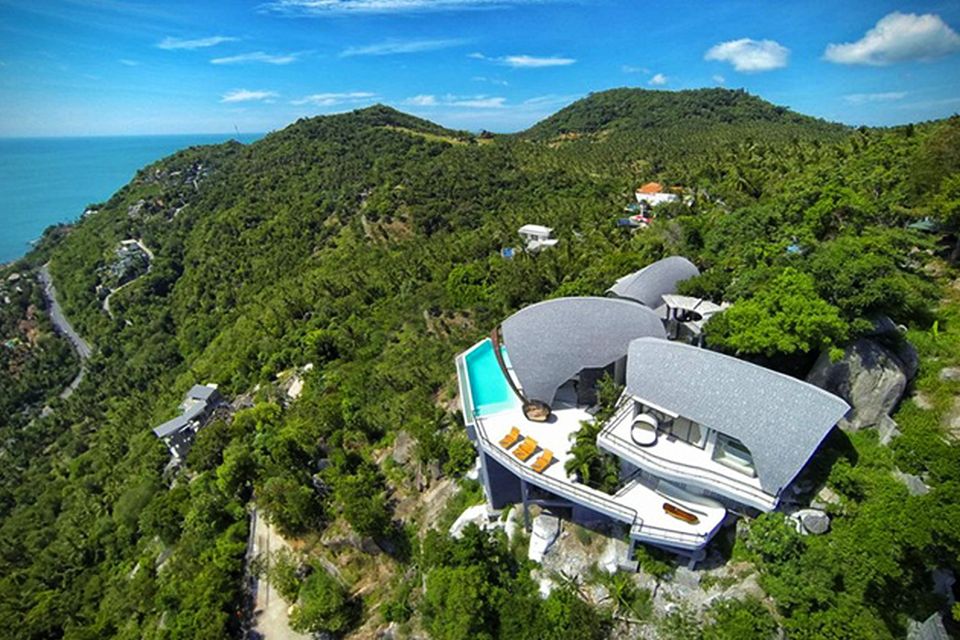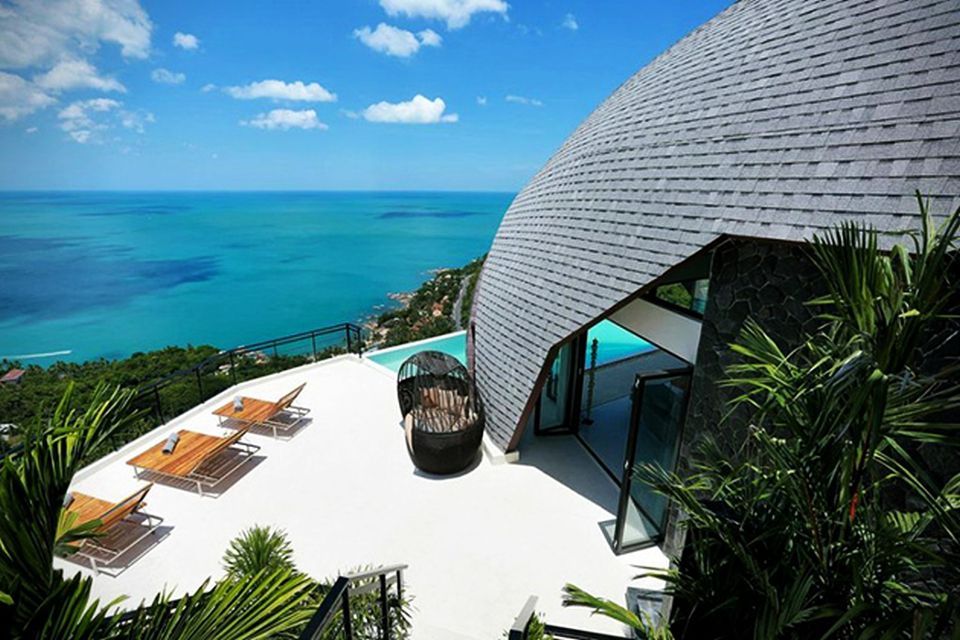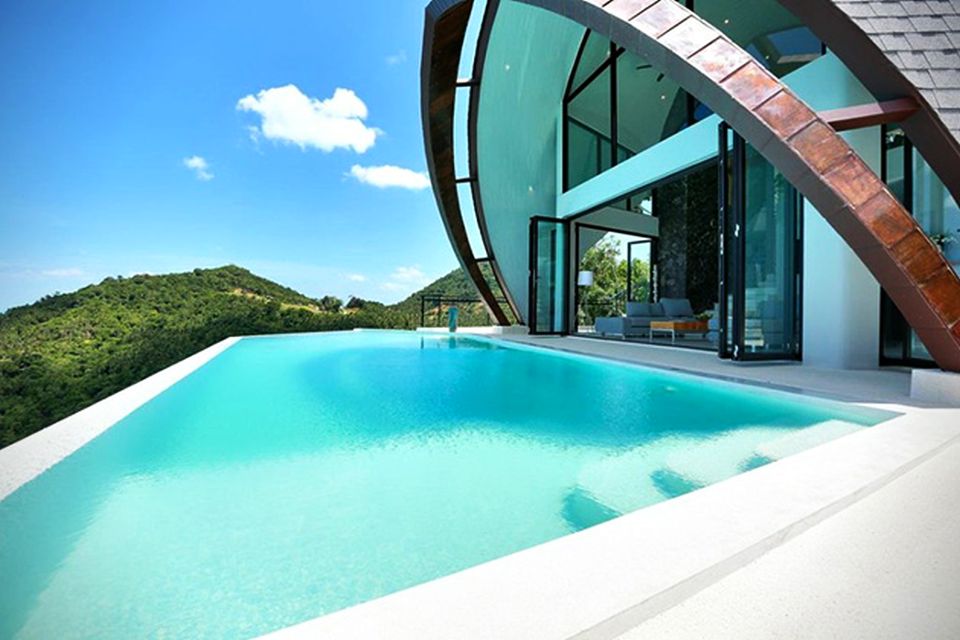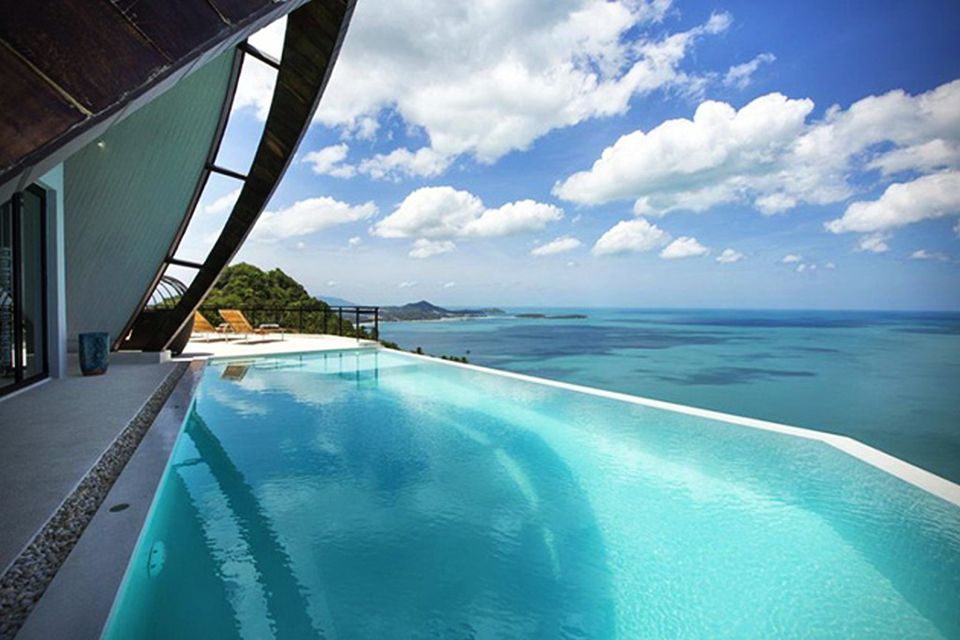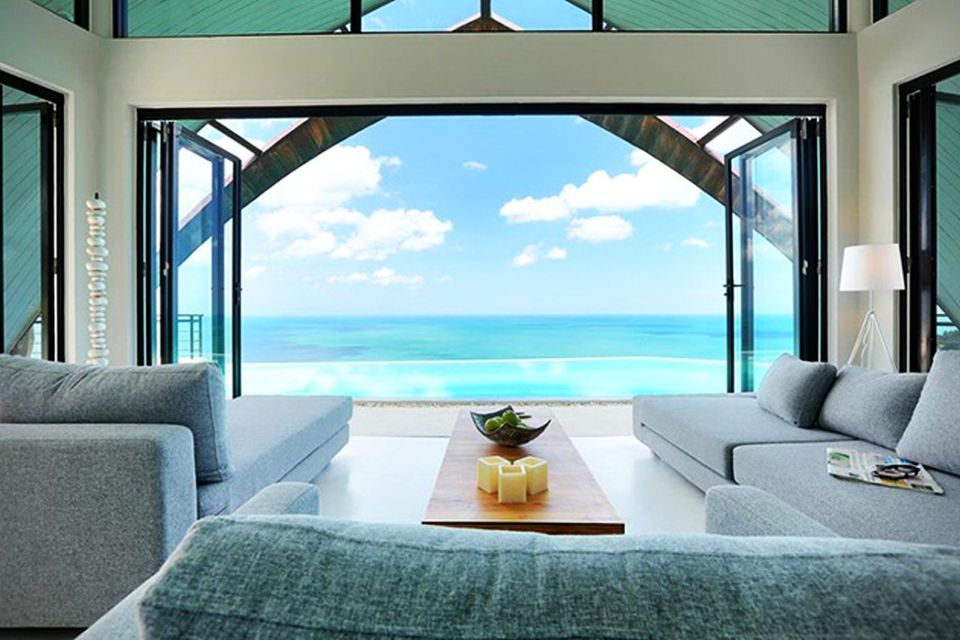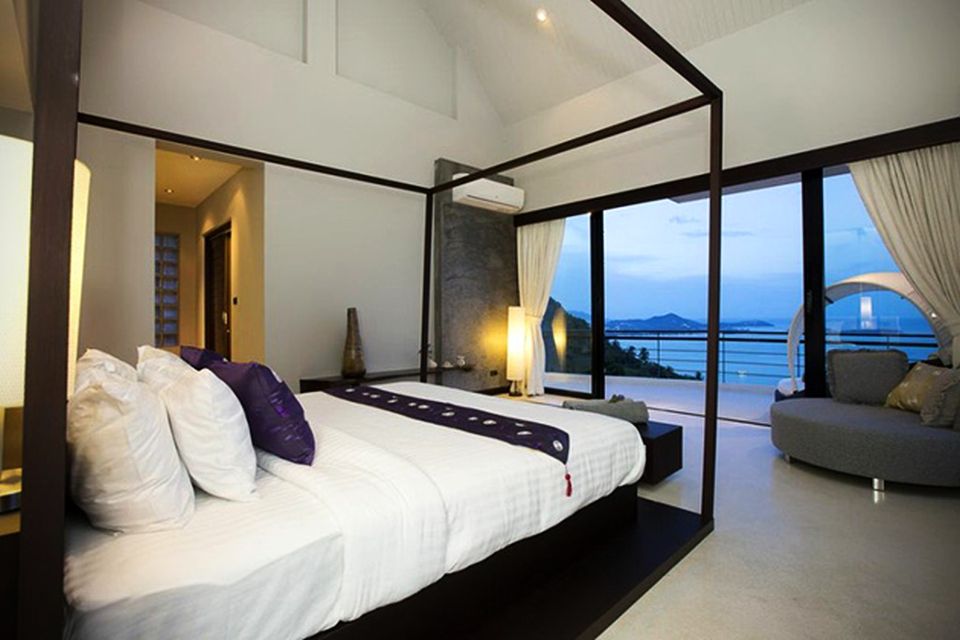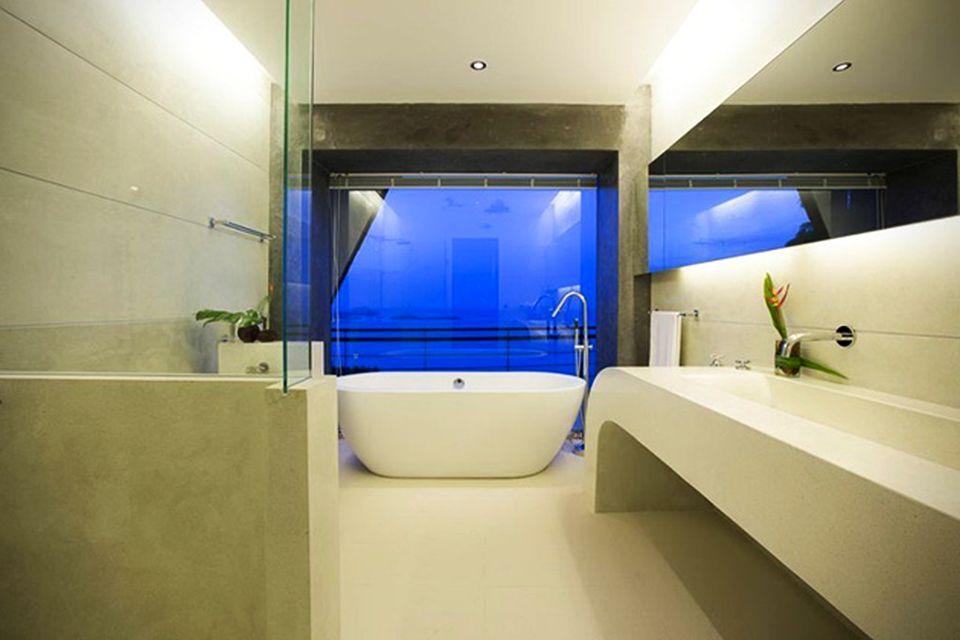 Credit: HiConsumption