Located along a windswept coastline in the Australian state of Victoria, local architects from Jackson Clements Burrows have created a minimalist remote hideaway called Moonlight Cabin. Occupying merely 60-square-meters of land, this vacation retreat may not be quite impressive in size, but it's situated on one the most beautiful surroundings in Australia.
The highlighting point of the wooden cabin is its louvered movable walls that allow the homeowners to alter its interior with landscape's changing conditions. On opening or closing the moveable wooden walls, the tiny space can be converted from a tightly sealed fortress to an open air living space or vice-versa. This means you can create an open living space in summer, whereas close all the walls in winter for warm interior. Besides all that, the spotted wall screens also let in the ambient moonlight at night.
Interior is completely clad in Victorian ash timber linings that are further coated with limed wood wash for contemporary style. On the other hand, sustainable materials used in flooring make it a cost effective housing. Designed to exemplify efficiency and adaptability, the wooden structure casts minimal footprints in terms of physical volume, as well as environmental impact.
Kitchen and bathroom are contained as one volume. But on opening the wooden screens, this section can be separated from sheltered veranda. The main living area of the cabin contains a giant U-shaped built-in sofa for comfy lounge space, overlooking spectacular oceanic view from a floor-to-ceiling window. For warmth and coziness, a suspended wood stove has been placed within the living area.
In addition, the living space is grid connected and sustainably harvests rainwater for reuse. This minimalist living space is actually challenging conventional notions of what is really necessary in our lives.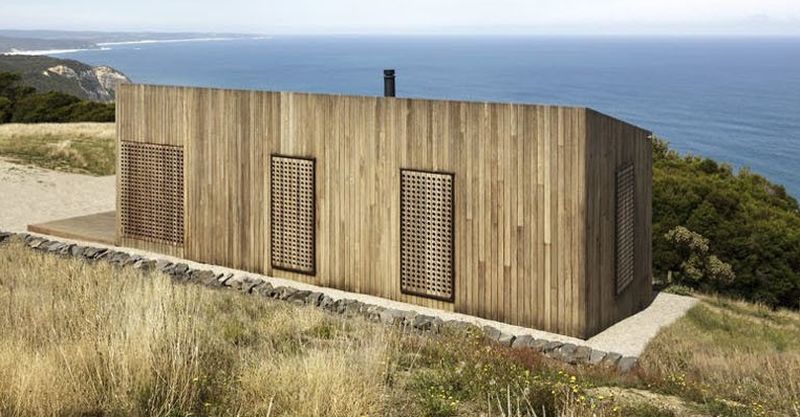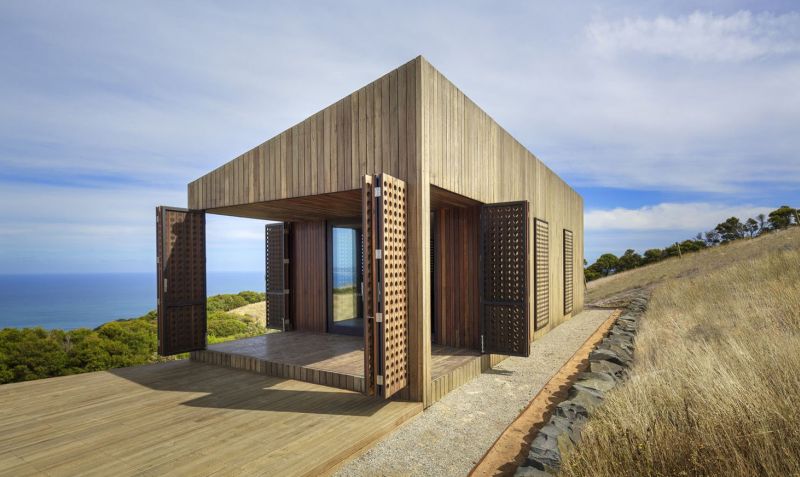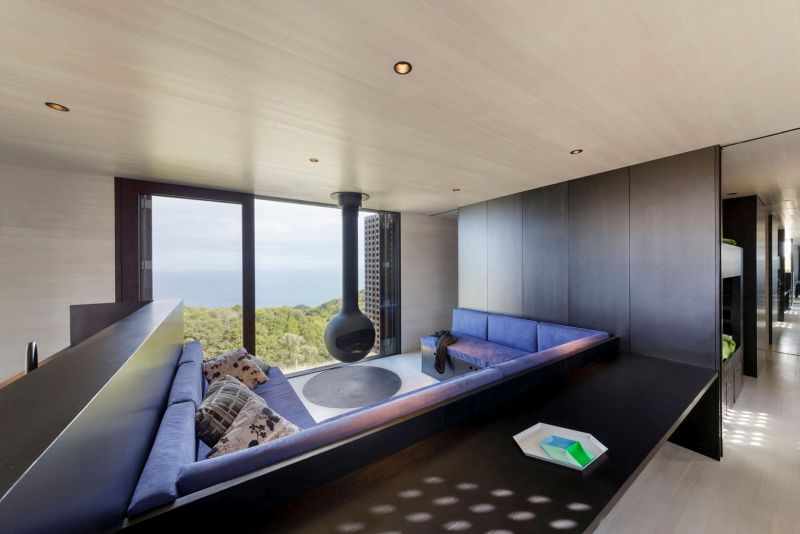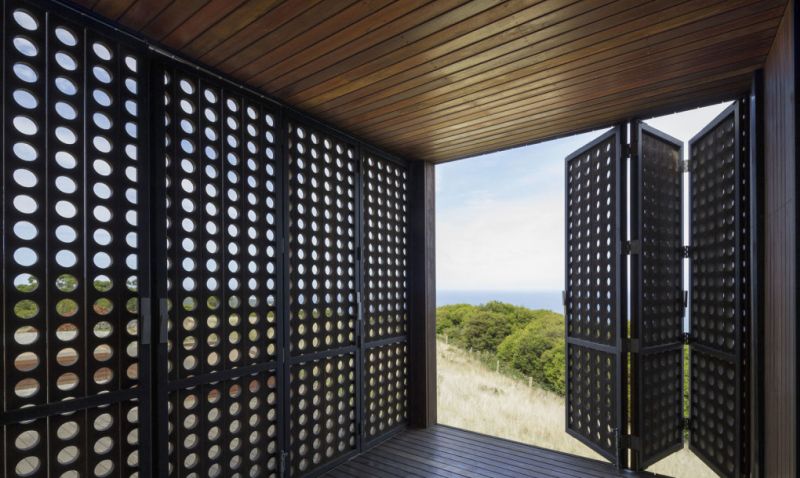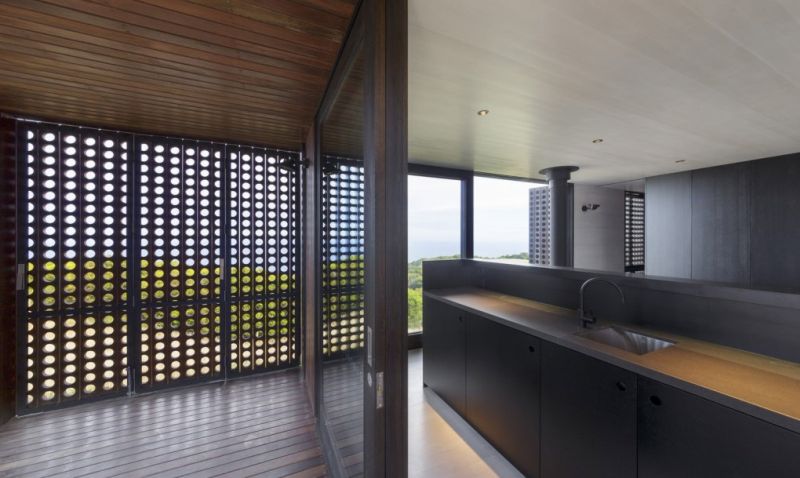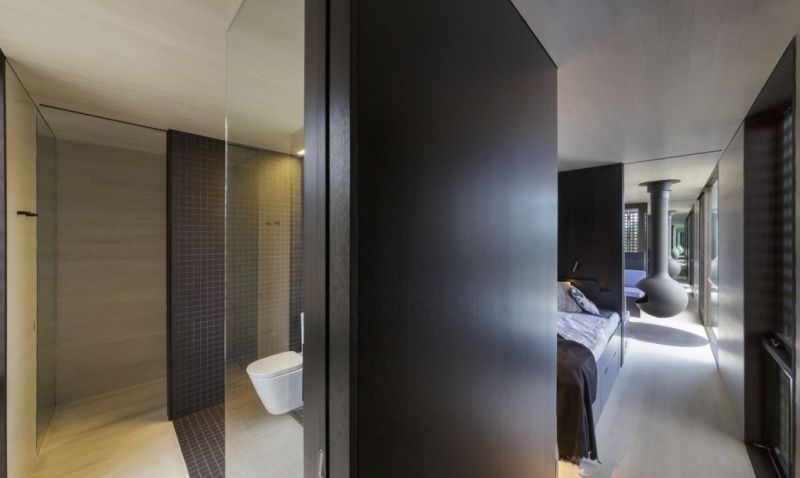 Via: Inhabitat/ Images Courtesy: Jeremy Weihrauch/Gollings Studio