German furniture maker Nils Holger Moormann has designed Kammerspiel, a space-saving living unit for people living in micro apartments. This all-in-one living cube is the largest furniture piece built by Moormann, and it consists of separate sleeping, eating, reading and working areas. Its prototype was built in collaboration with B&O.
It is a flexible alternative for people searching for affordable living space and multi-functional furniture for homes. All important living modules are placed either outside or inside the cube. Moormann's Kammerspiel comes in different external module designs for writers, sportsmen, and women, or people with a penchant for fashion.
The main living areas are incorporated on external sides of the cube, while day to day essential items as well as a walk-in wardrobe lies inside. Moormann defines it as a room within a room that houses enough features in a compact space. A bed with storage options and hidden outlets for mobile or other electrical devices is placed at the top of the cube. The wardrobe inside has a clothes rail, two drawers and three compartments for storing household items.
Also Read: 8 Unique chairs with built-in bookcase for bookworms
There is a built-in sofa with two large drawers and assorted bookshelves on one external side of the cube. The other external side has a bicycle module with three drawers. In the kitchen module, a folding table and a magnetic board for writing messages have been integrated.
When you enter inside the Kammerspiel, there is enough storage space for drink crates, wine bottles, and other accessories. There are also dedicated wall mounts for snowboard, skis and other gear.
Moormann smartly incorporated several features in a tiny box, and now it is perfect furniture for urban dwellers wanting smaller and flexible living spaces.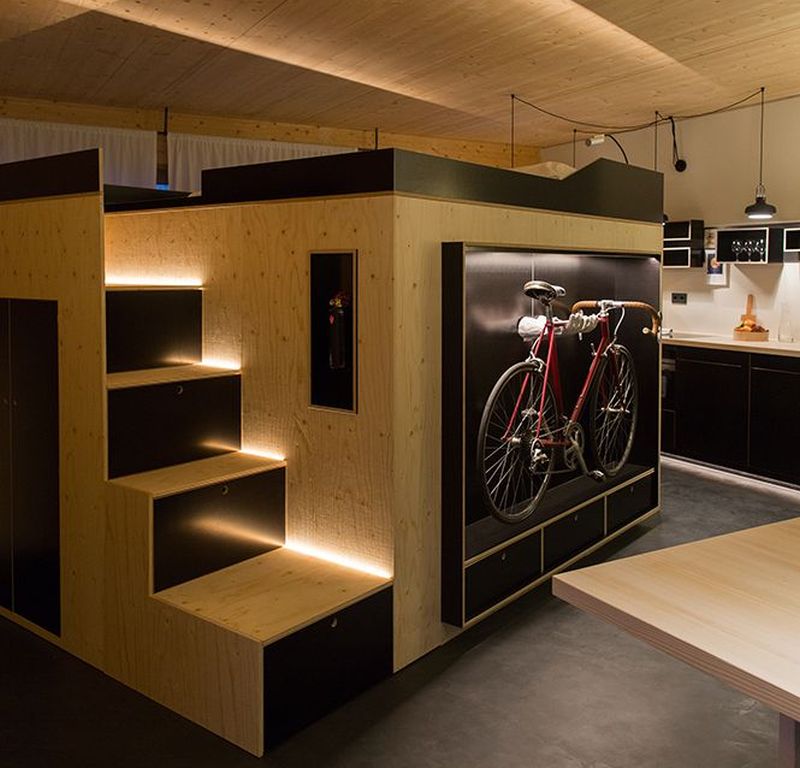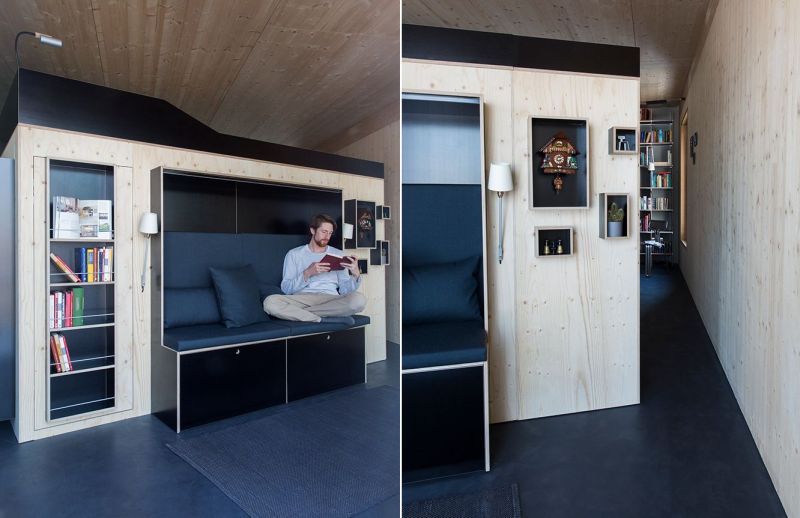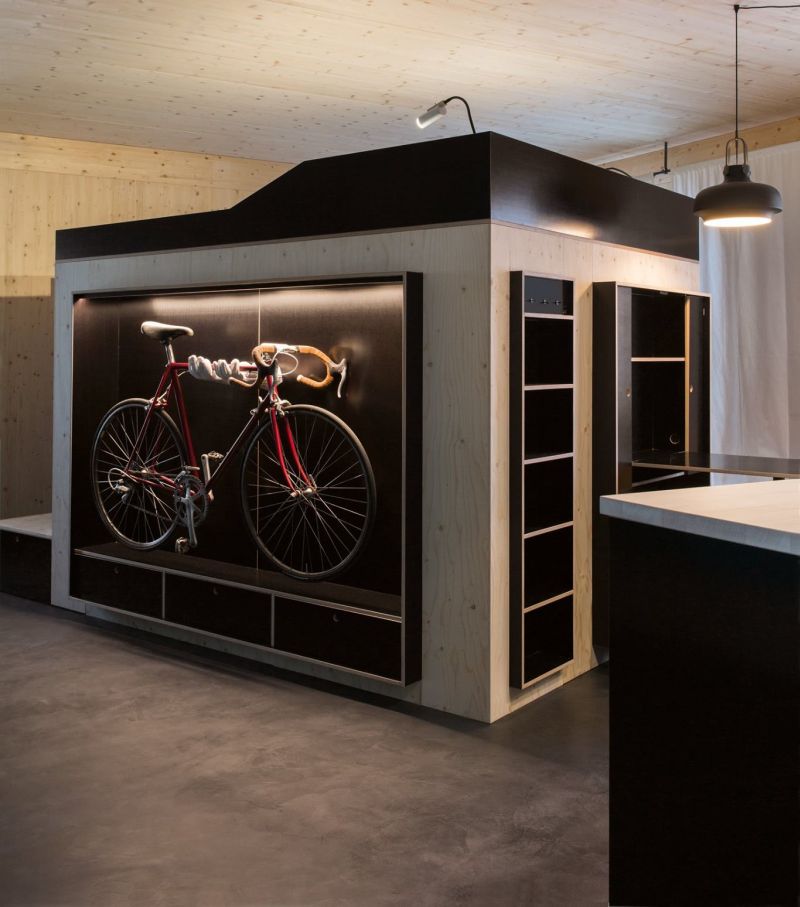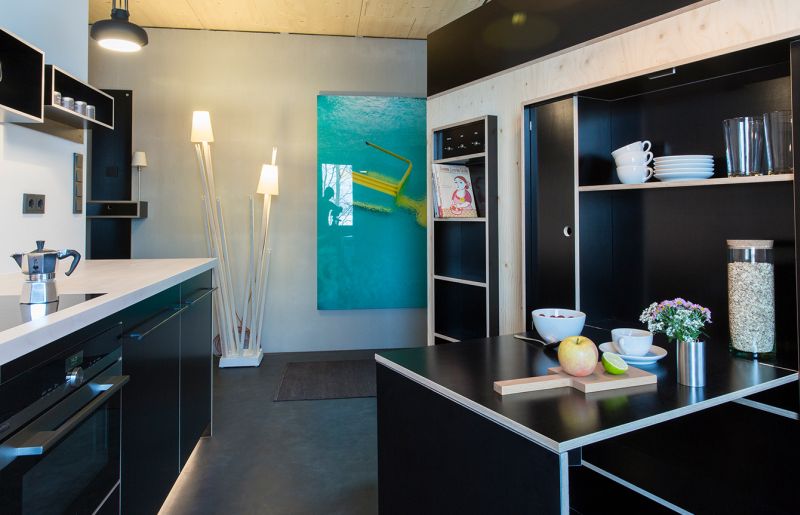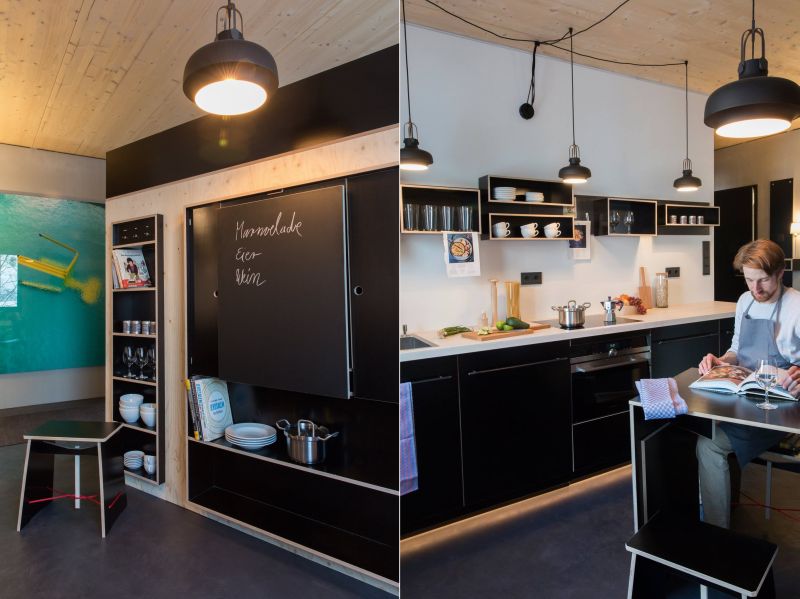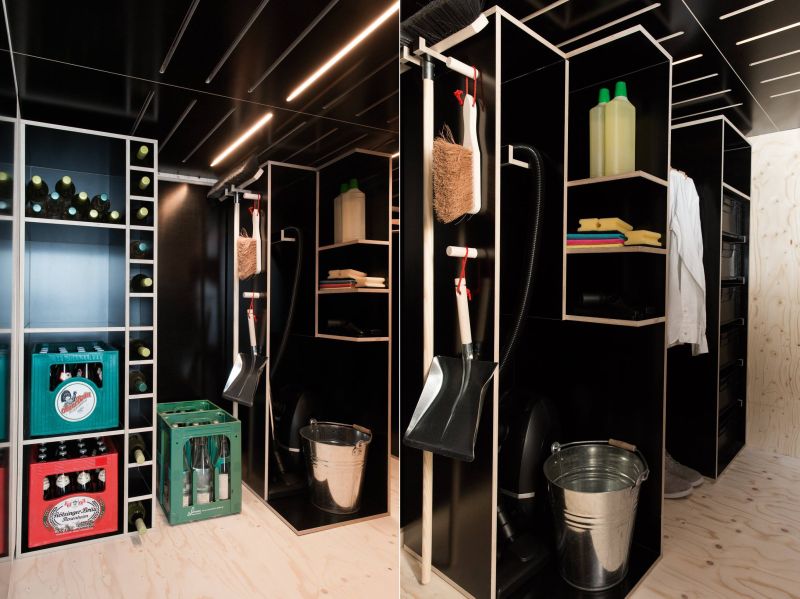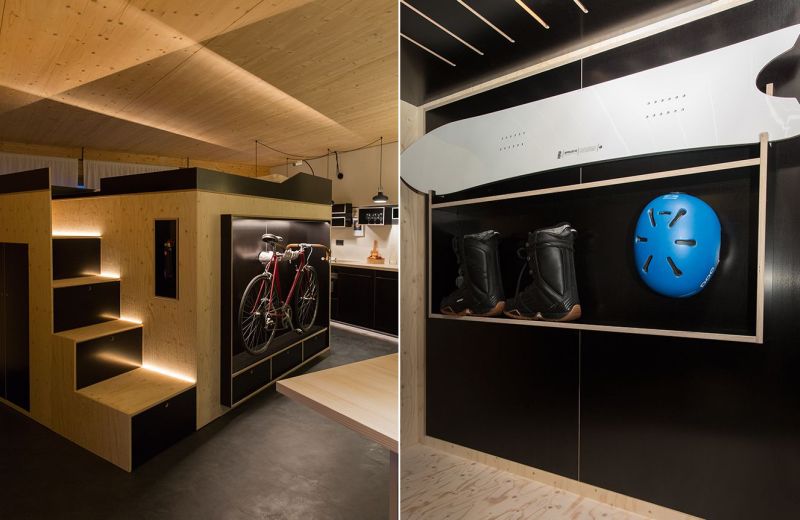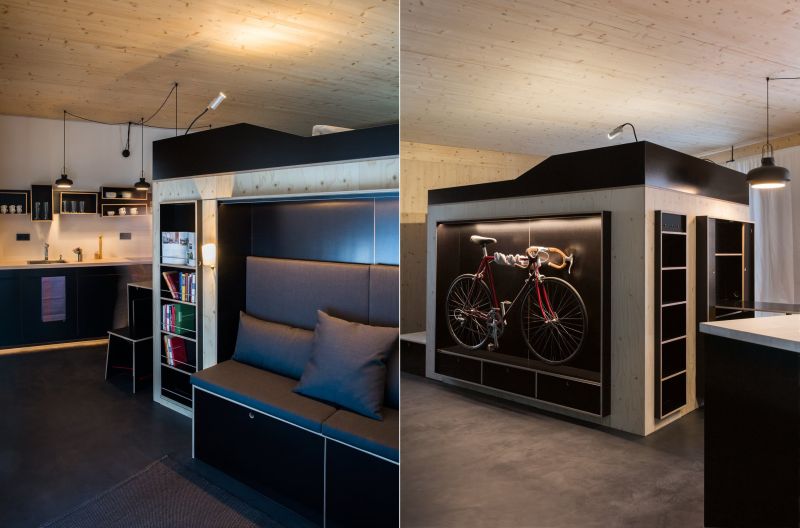 Via: Dezeen