Over the years hammocks have been used for relaxing or sleeping under the star-studded sky. Although a hammock can be used for a multitude of practical things, its utility doesn't extend much beyond just laying back and lulling into a quick nap. To give you an idea of how the concept of hammock has evolved beyond just its usual utility, have a look at these interesting contraptions of a hammock which will come handy for adventure seekers.
# Hammocraft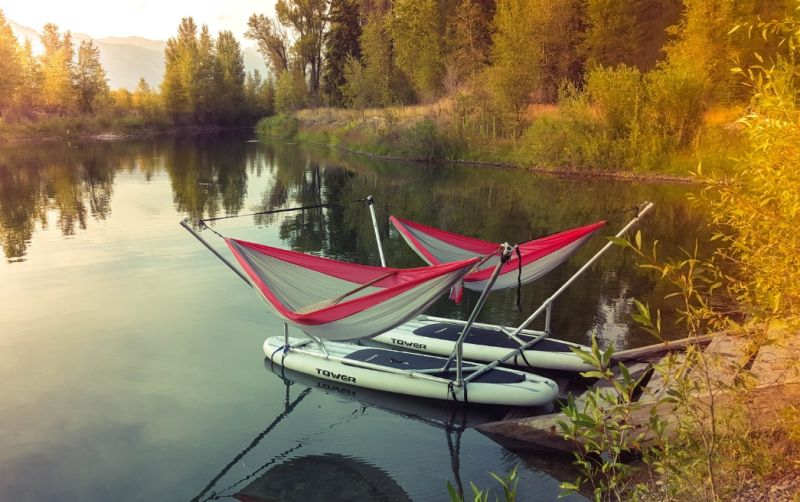 Things can get tiring on a standup paddleboard, so why not have a hammock on it to relax whenever you feel the need. Just imagine sailing in the middle of a serene ocean, laying back on a comfortable hammock. Hammocraft is just what you need to make your day. It can be set up on top of any sailing boat, raft or kayak for a relaxing time whenever, wherever you want to have.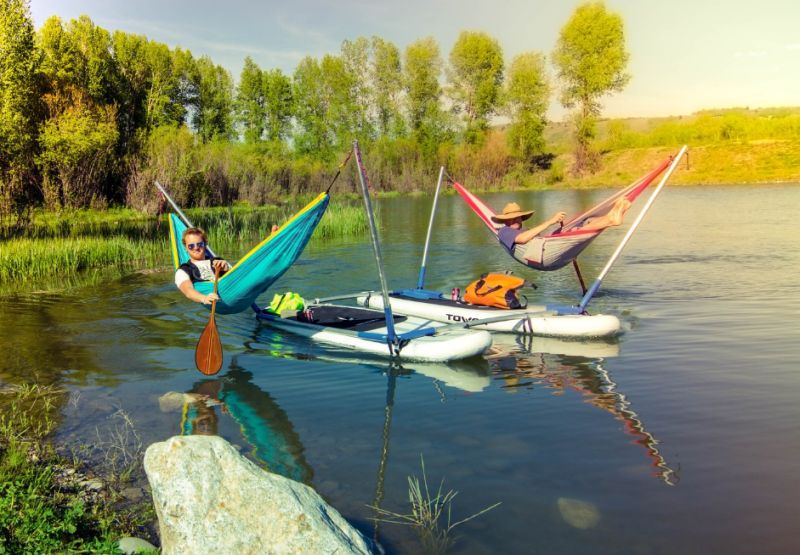 # HydroHammock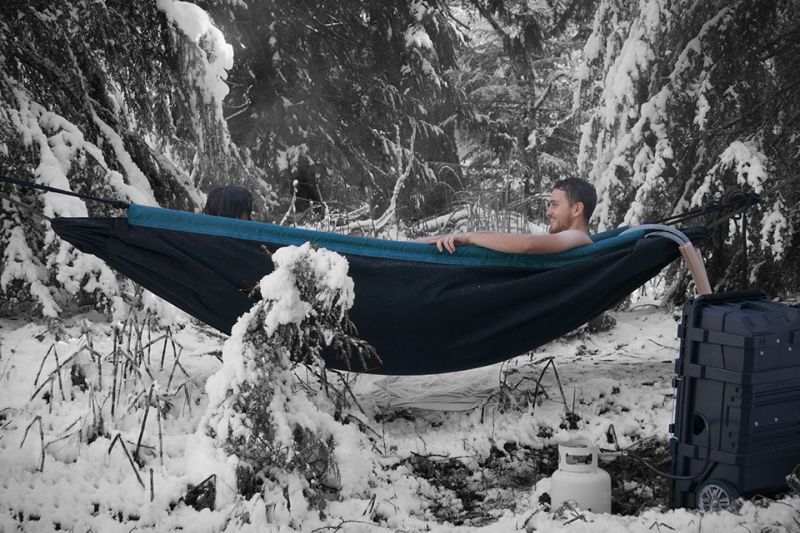 Come this winter season and you are going to love a hammock that keeps you warm in the chilling cold outside as you gaze at the setting sun. HydroHammock is a waterproof hammock which can hold 50 gallons of hot water to give you the most relaxing feeling during the winter days. You can in a way say that it's your portable hot spring which heats up any type of water during your adventure trips, and directs it all throughout the hammock's inside lining. What's more, it can also be used as hot water shower with a simple tweak.
# ENO Roadie Hammock Stand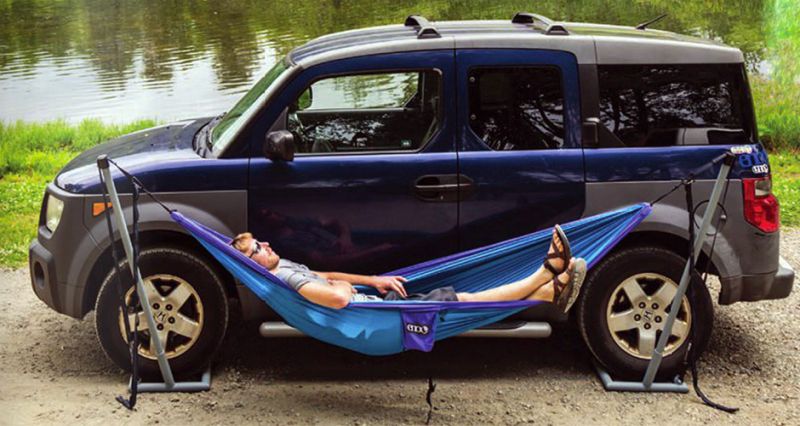 When you are on a road trip and you come across a beautiful landscape that is irresistible, you need to stop right in your tracks and enjoy it. For those who want to soak the nature's magnificence lying on a hammock anytime, anywhere the ENO Roadie Hammock Stand is a must have accessory. You can set it up anywhere by securing it to your car's tires, and attaching any hammock to it. Sounds like a good idea, well it actually is.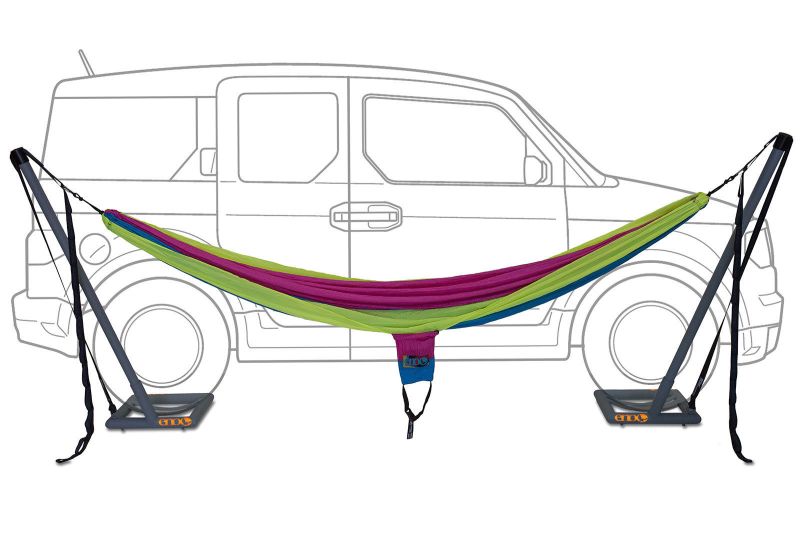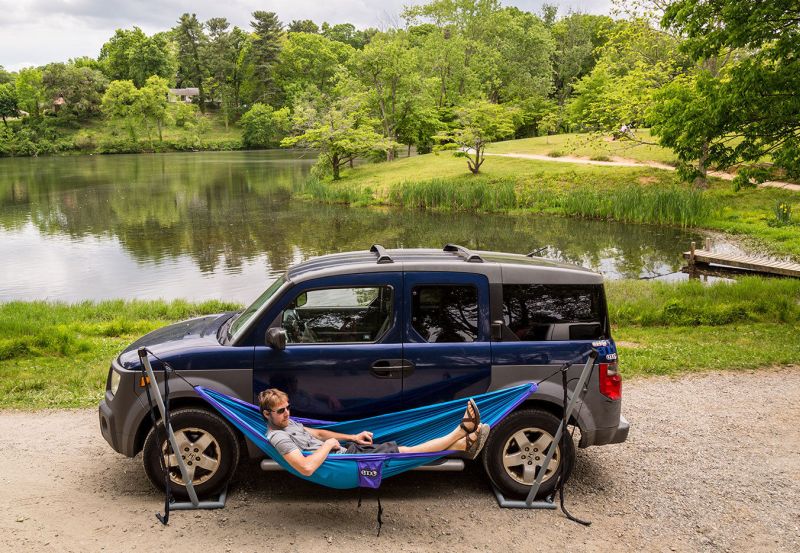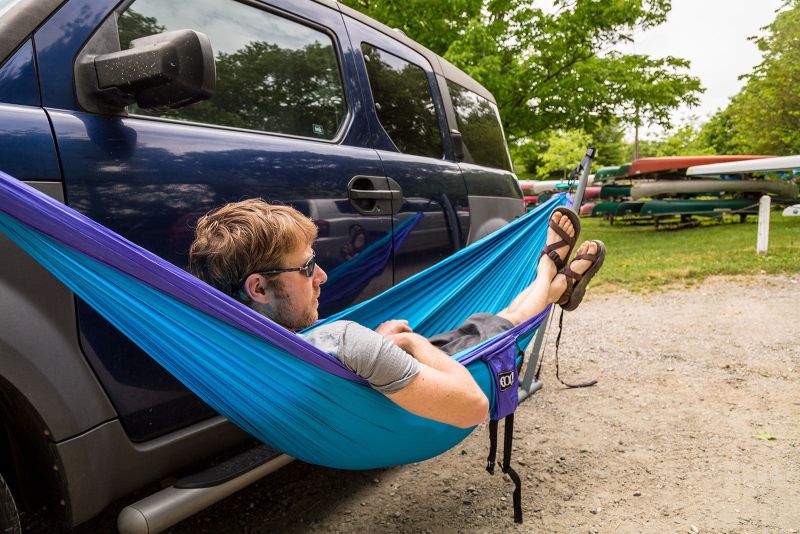 # Hammock-Rocking Chair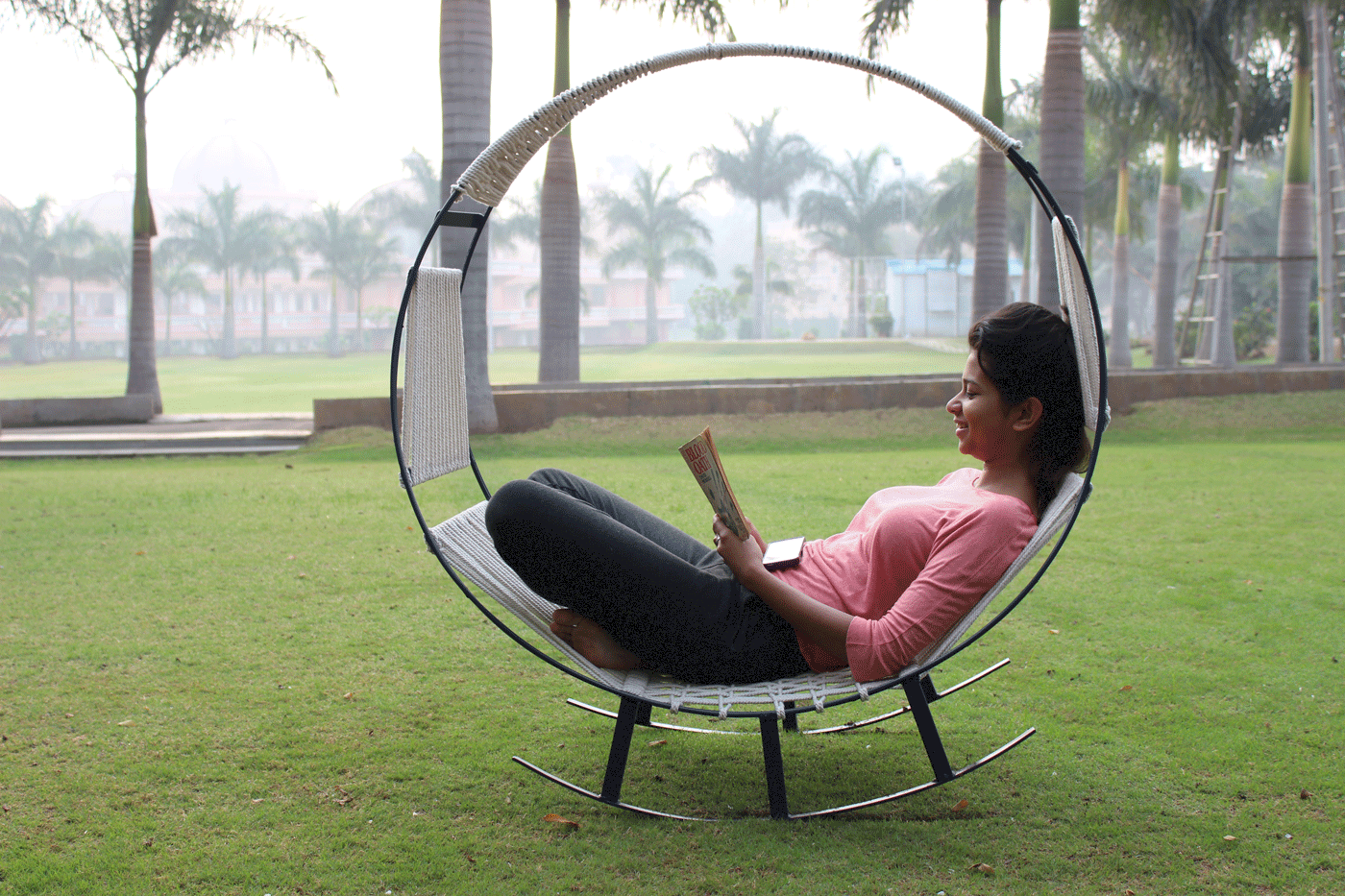 Hammock and rocking chair are both a good accessory to relax after a long grueling day. So why not combine them both and make Hammock-Rocking Chair? That's what three budding design students from India did. This unique design gives you the comfort of a hammock, while its rocking motion lends you the relaxing aesthetics for a drowsy sleep on a cozy evening.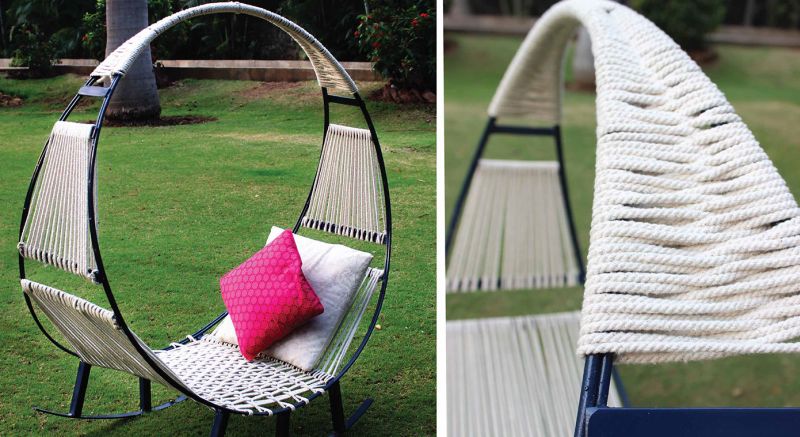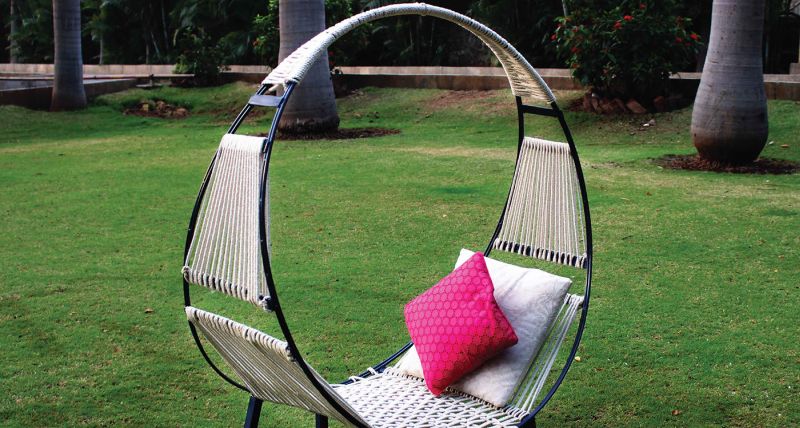 # Foot Hammock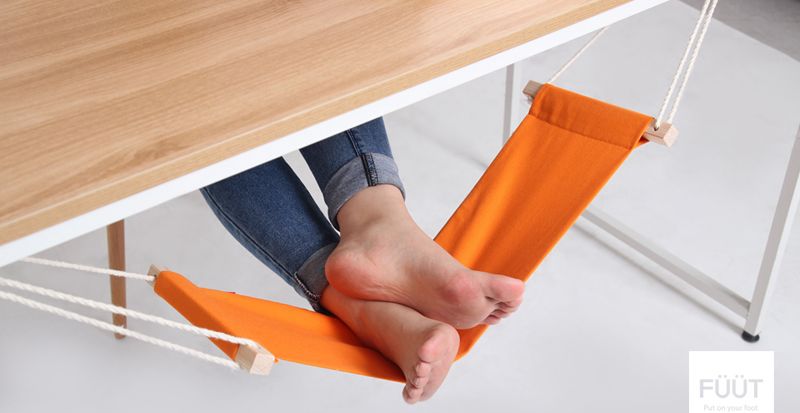 For people who have to work for long hours sitting in the front of a desktop, extending your legs is not just enough. Perhaps, a hammock for your feet is what you need. Fuut is a small hammock which attaches to your desk, so that you can hang your feet for a relaxing time. The accessory is fully adjustable for height and tension levels depending on your ergonomic positioning.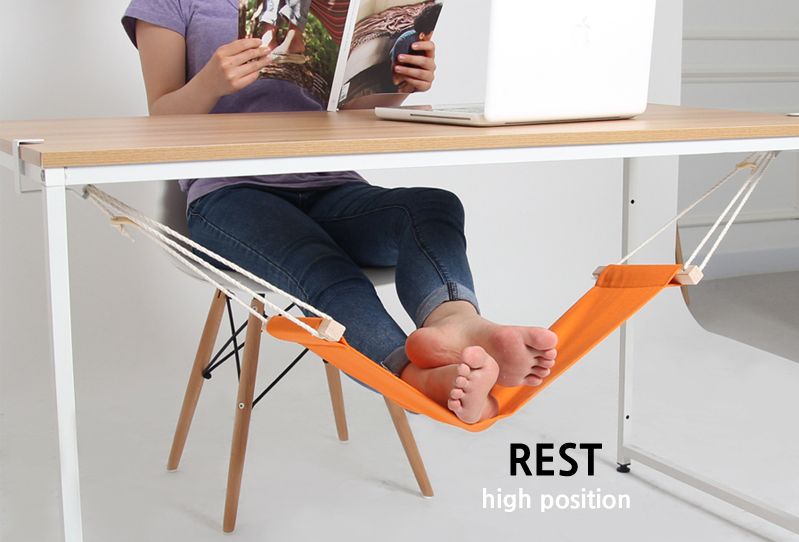 # Free-standing Hammock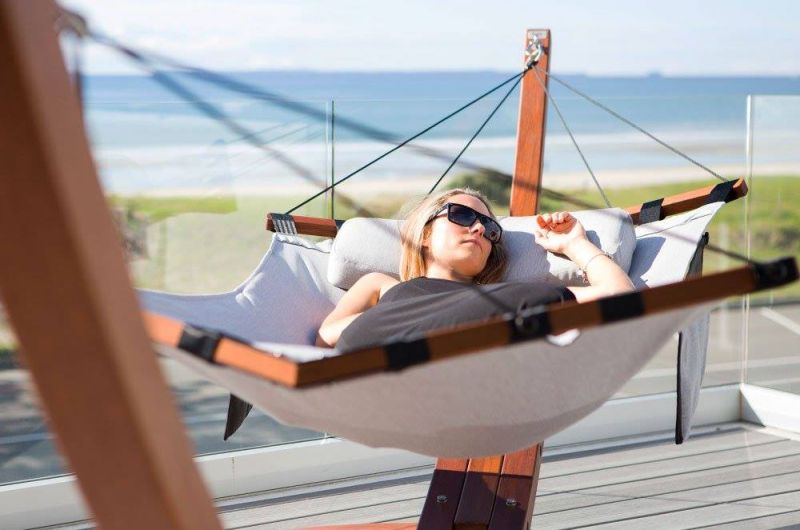 Hammocks are good enough until they can be tied to a tree or some other sturdy thing. So what if you want to enjoy the comfort of a hammock right in the middle of an open field or beach with no trees around? For such times you need Lujo's free-standing hammock which can be placed anywhere you want without much hassle. This two person hammock is visually appealing and built for all occasions or places.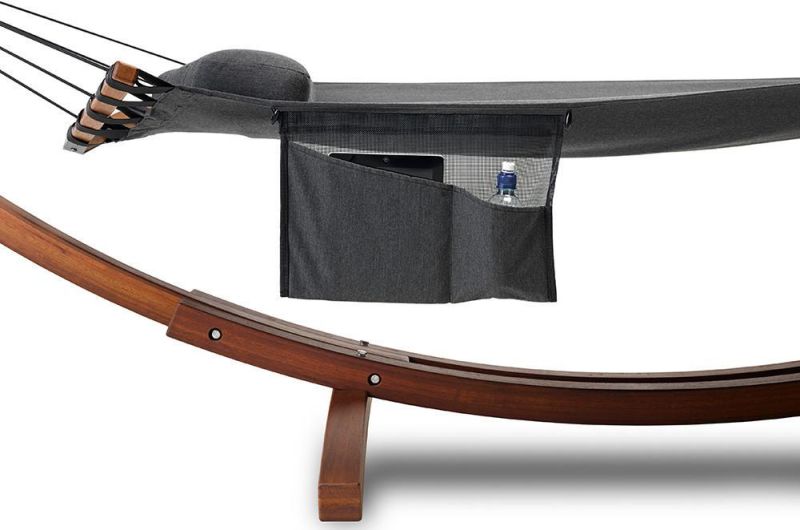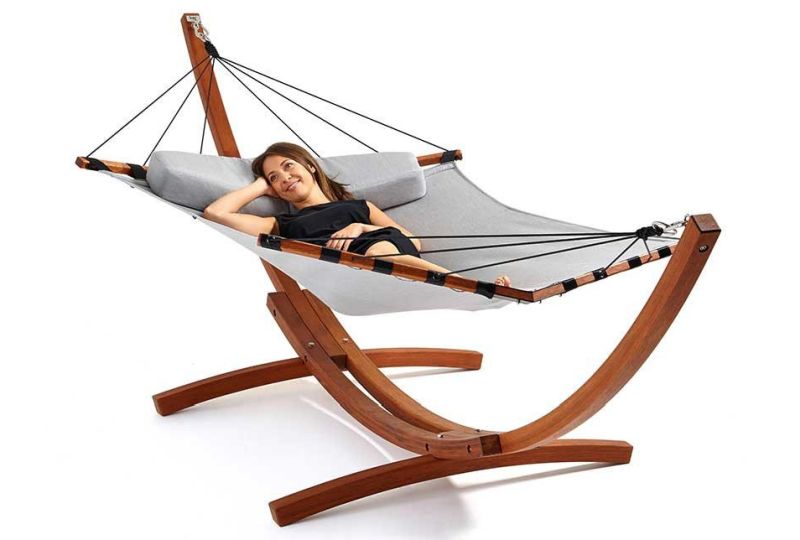 # Car Hammock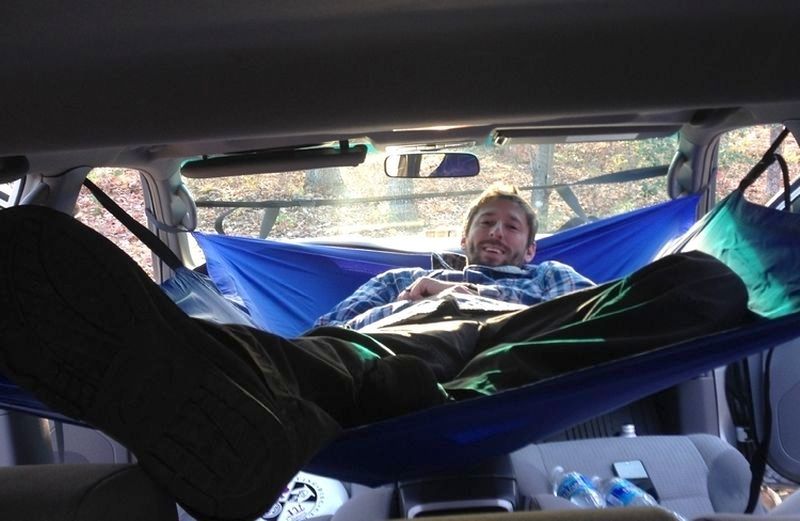 Car Hammock is created considering the most prudent traveler, and can be set-up right inside your car. So you don't need trees, poles or stands to hang it on. It is attached to four different points outside your car wrapping around the front and back of your vehicle, within just five minutes. You can set it up in any four-door sedan or SUV (including small and mid-sized models) and is sturdy enough to accommodate two grown individuals. A good accessory to have in the boot of your car at all times, just in case you have to sleep in your car for some reason, or simply because you want to enjoy the view from your vehicle on a cool summer evening.