Fascinated by the slow movement of Moon around our Earth, German designer Moritz Putzier has created equally interesting table lamp called Inti. Just like most of the work by Putzier, this lighting fixture is also characterized by reduced shapes based on technical understandings. The designer has used quite sophisticated materials to illustrate how the Moon orbits around the Earth.
Inti lamp is composed of two-parted sphere, which features one transparent and one colored half. This spherical structure of the lamp rests on a funnel-shaped element that's used to reflect light freely into any room, where the light fixture is placed.
You can manually rotate the colored half of the sphere to see virtual Moon's changing silhouette, as per its current position. This means without leaving comfort of your home, you can yourself create crescent, half or full Moon. All you need to do is just alter the position of colored section of the sphere. This way you can also manage to change light intensity within a particular room, depending on your mood.
From very bright lighting to cozy dimmed light, you can easily change the light intensity. The light is reflected through the colored half in different angles, so it is very easy to create various light situations using a simple mechanism. Plus, for adjusting the brightness level- you can use the rotating switch on the lamp stand.
Using basic geometric shapes that overlap each other, Putzier has created an eye-catching lamp design. Moritz Putzier's lamp is not only attractive to look at, but also functional for everyday use. It comes in four different colors such as pink, blue, green and gray. This means you can choose any desired color option to match with your home interior. For more information and details, you can visit the designer's official website.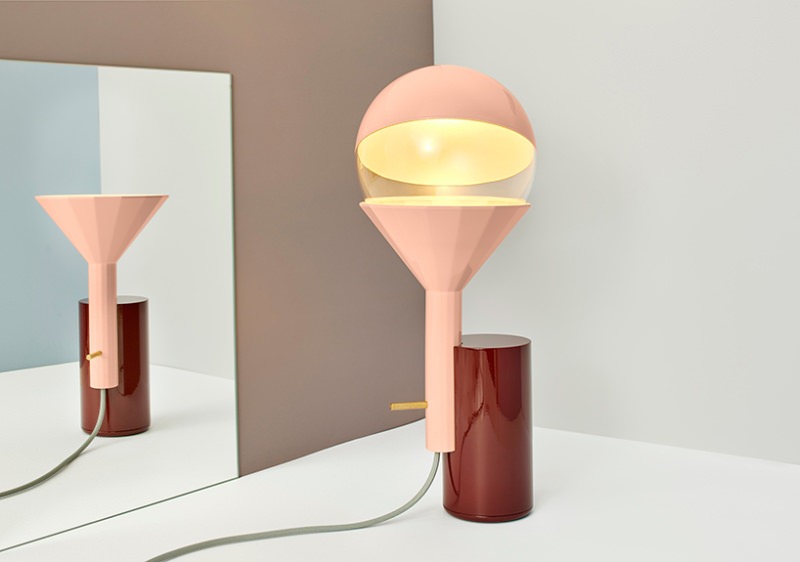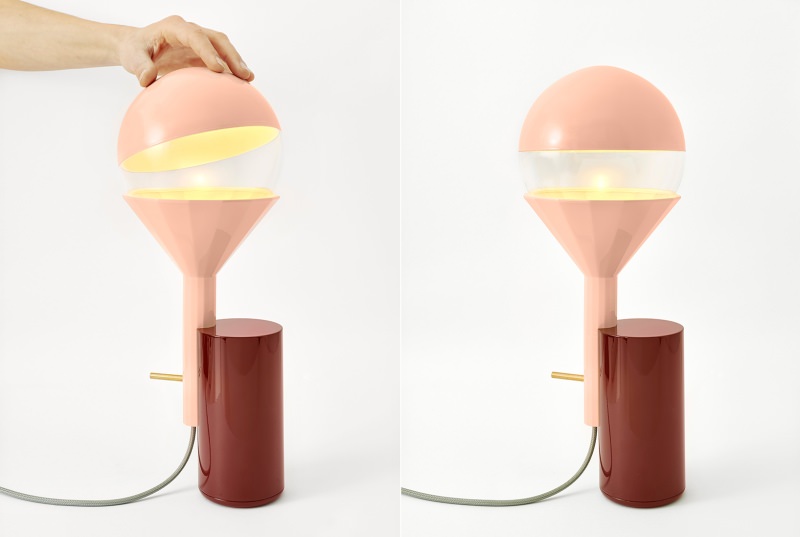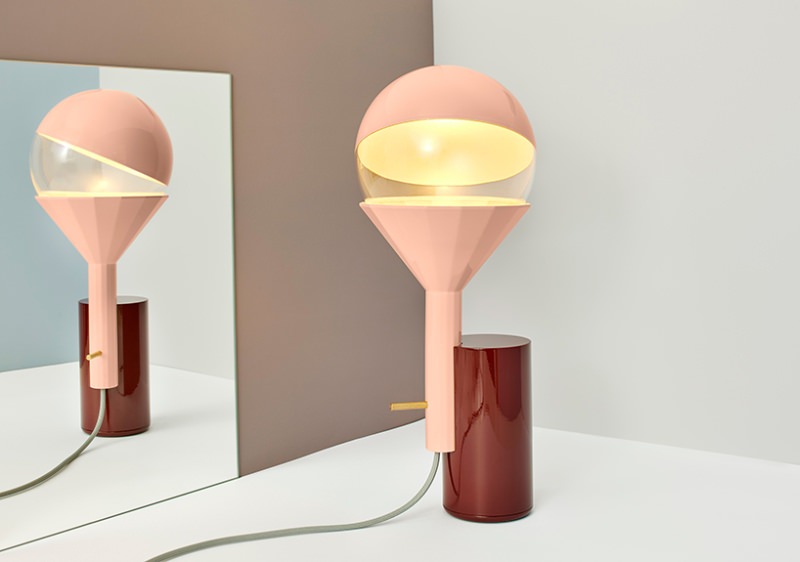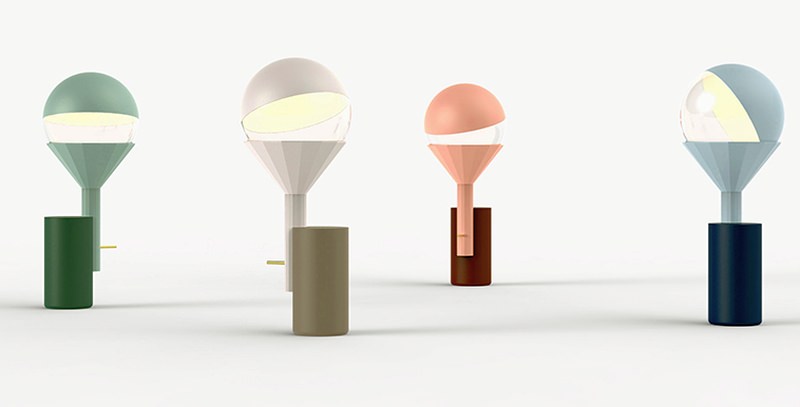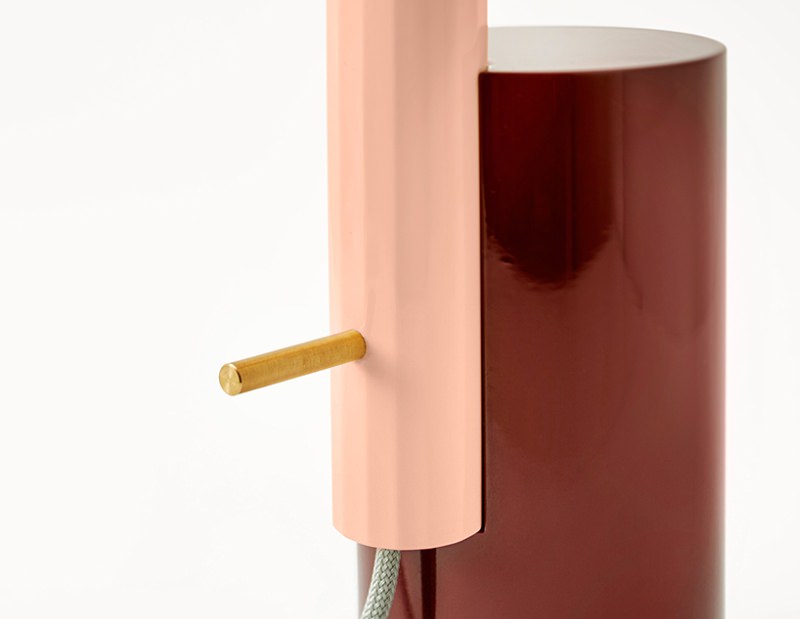 Via: Designboom