Alireza Nemati, founder and architect of Studio Bazi has managed to renovate a 35sqm micro-apartment in Moscow for himself and his wife. This tiny apartment with few clever space-saving tricks is an excellent example of interior design.
The prime purpose of this new design was to create a comfortable open space with maximum natural light and enough storage area without compromising with the privacy of its sleeping area. To meet the demand head-on, Nemati decided to design a wooden sleeping box above a storage space located next to the entrance of the house.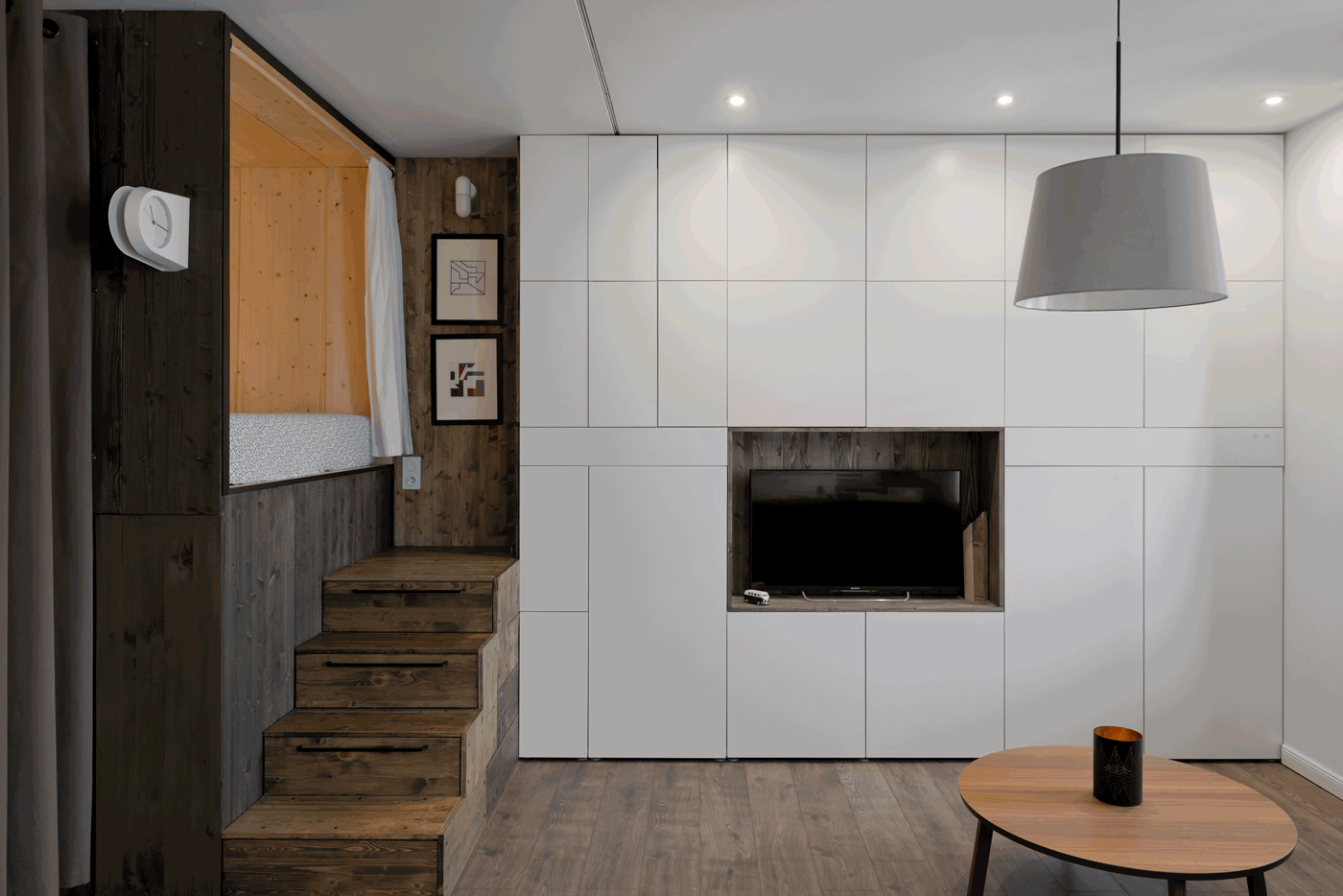 This clever level change effectively separated the sleeping quarters form the living areas, without any need of doors and simultaneously providing much needed storage space underneath. Stairs connecting the sleeping box also has storage compartments and the furniture system offers a dresser, drawer and wardrobe to its dwellers.
Pine paneled sleeping box is covered with stained pine to provide warmth to the interior of the house and defines different areas. A small set of white curtains provide privacy to the sleeping area. While a large set of brown curtains cordon off bathroom, entrance, wardrobe area and the remaining open living space of this house.
Living and dining zones have movable furniture that can be transformed to utilize the available space of this home according to the situation. And just by moving the sofa and extending dining table, the entire area becomes spacious enough to comfortable accommodate ten guests at a time. Moreover Iranian tiles in the kitchen decorates this exceptional design.
Large windows of the home brings ample amount of natural light inside the home and a door that opens up to a small outdoor patio fill the apartment with fresh air.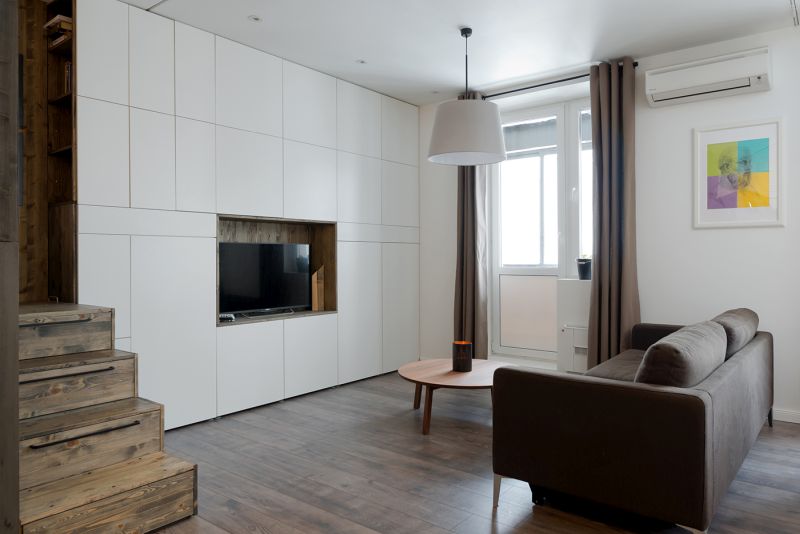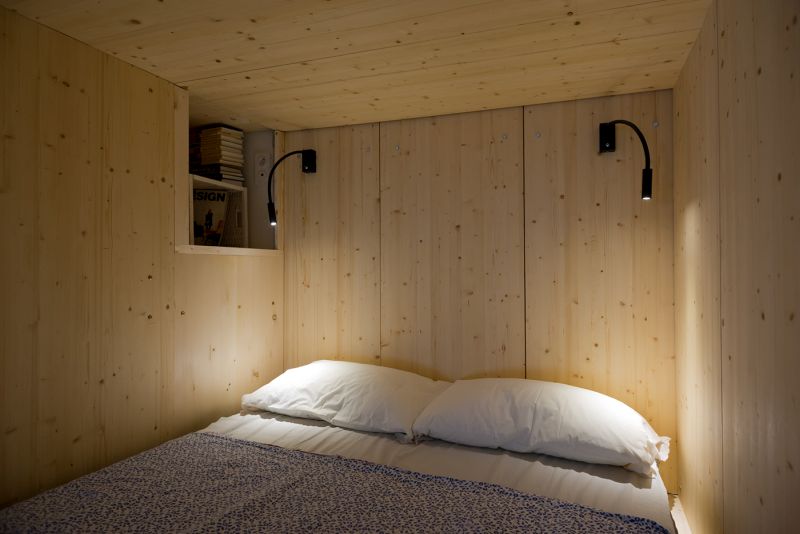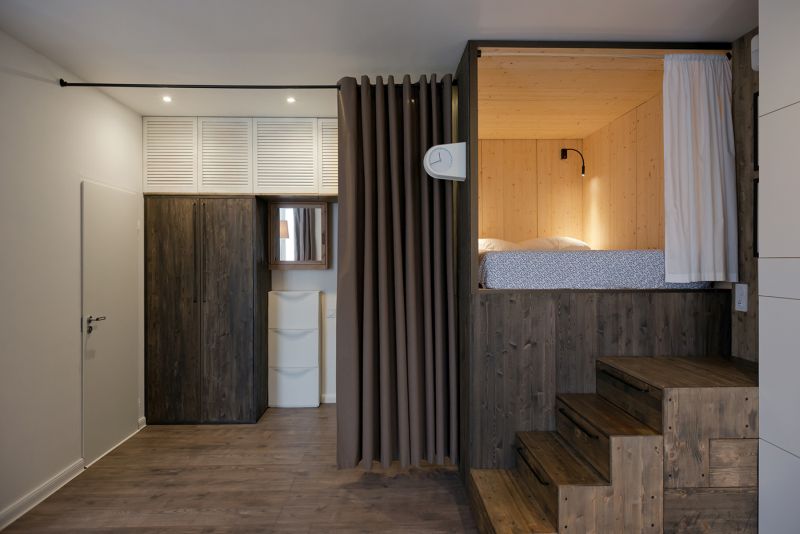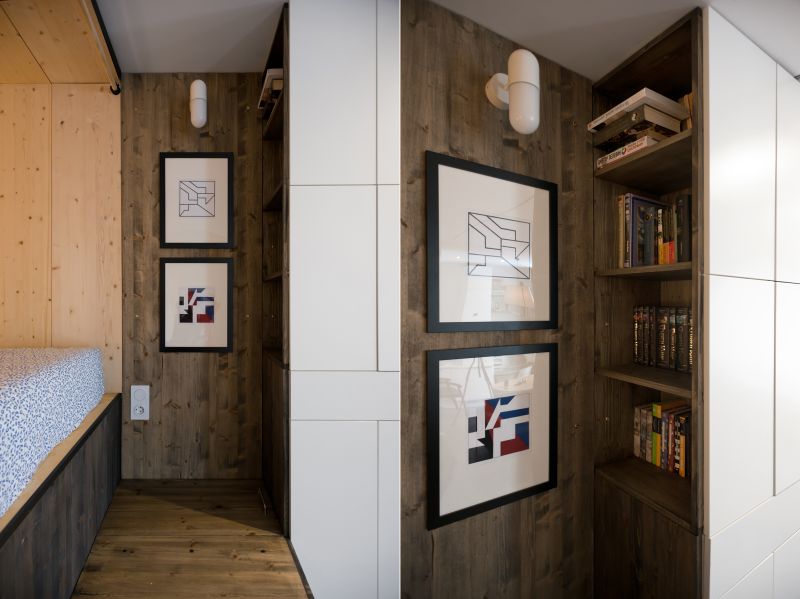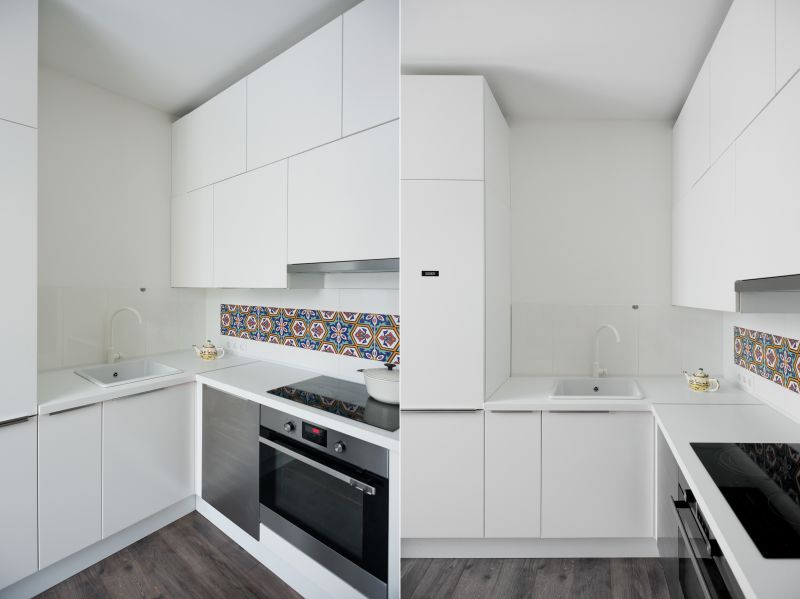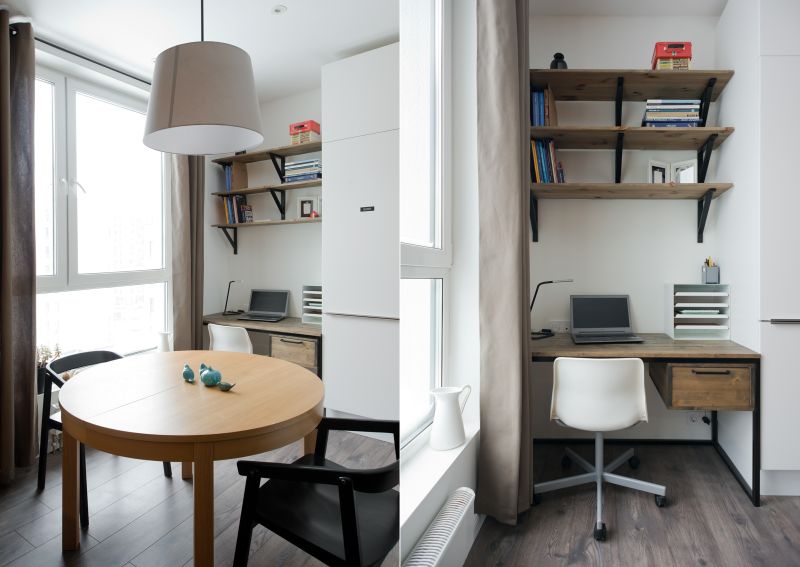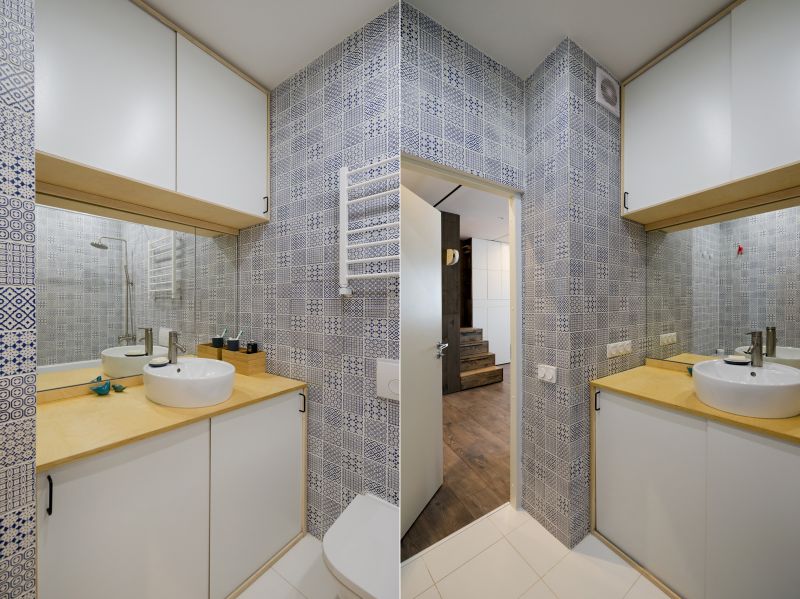 Via: Visuall