Say goodbye to your kettles and messy tools that you need for making a perfect cup of tea. With Mosi loose tea infuser you can easily brew and drink your favorite beverage at home or on-the-go without investing much time or effort.
The patent-pending, multisensory tea infuser comes in a cylindrical shape. Its glass design reminds us of the tubes that are seen in laboratories but this clear design allows you to see the strength of your tea.
Its mouthpiece is reminiscent to a teacup but it comes with a tiny hole to enable "chemosensation," which means to let a person smell and taste their tea at the same time to enhance flavor with every sip.
How Does it Work?
Brewing a perfect cup of tea is easy with Mosi – as you only have to follow these steps:
1. Put some loose-leaf tea to its sieve and secure the lid.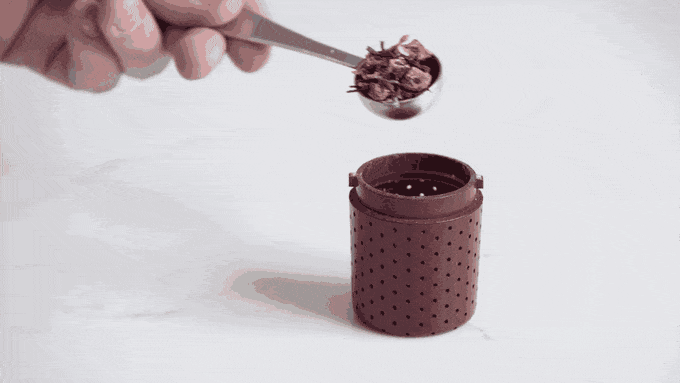 2. Now add hot water, close the cap, and turn the infuser upside down to steep for the required time.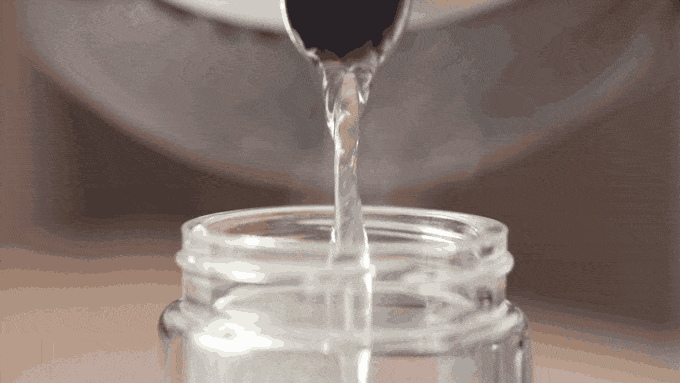 3. Flip it over and enjoy your delicious tea.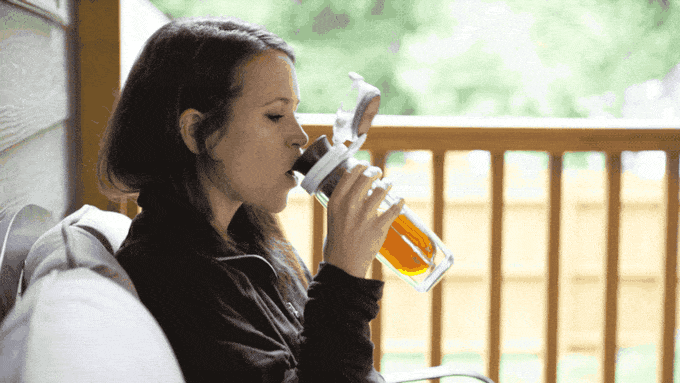 Yes, it's that simple!
Why Mosi Tea Focuses on Loose Leaf Tea?
Well, loose leaf tea produces the finest quality tea. Unlike tea bags that are made from lower grade tea leaves or their dust and fanning, loose-leaf tea is of the highest quality. It even helps you get more tea leaf essential oils, as well as extracts more minerals, vitamins, and antioxidants.
The founder of Mosi Tea, Paul says,

"Mosi" is an homage to the beautiful people and places where I first fell in love with great tasting loose leaf tea… Zimbabwe. It's the home of Victoria Falls, one of the world's seven natural wonders, and one of the most beautiful places I've ever been to. The locals call it "Mosi-oa-Tunya" (Mosee Wah TOON-ya). Hence the name, Mosi!
Easy to Clean
Since the sieve is made of food-safe and flexible silicone, it is quite easy and quick to clean. You can even throw it in a dishwasher after use. Plus, the pop of color adds a bit of aesthetics to your tea drinking equipment.
Maintains Temperature
You must be assured that your hot or cold tea will remain at the same temperature for hours, all thanks to its double wall design.
Easy to Carry
Carrying Mosi is no big deal as it easily squeezes into any backpack, stroller, or handbag. Moreover, it is designed to fit around 99.99% of cup holders – be it in your car or picnic tray.
Pre-order
Mosi Tea is currently running a crowdfunding campaign on Kickstarter to reach its production phase. The tea lovers will be happy to know that it has already surpassed its target of $15,000 with $ 134,273, at the time of writing, funded by 2,304 backers.
There are still 38 days to go and the project has enough time to gain more funding and backers. Even you can back the project for only $32 and secure your tea infuser that will be delivered to your doorstep by December 2019.