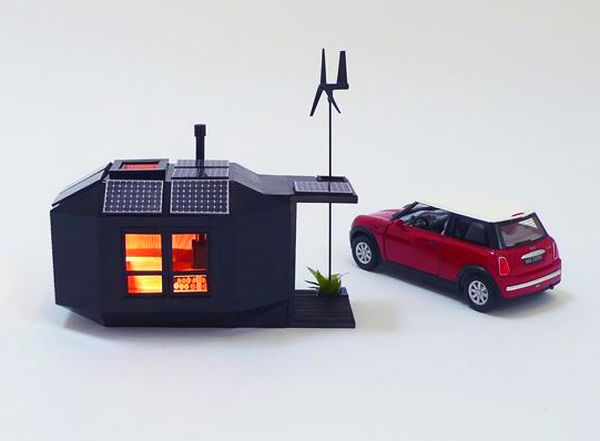 We have heard about threatening climatic conditions resulting in road blocks. In fact, many of us office going folks have been victims in congested traffic scenarios. But as always, big situations can be traversed by small yet efficient solutions. And, as a righteous solution for this time, Victor Vetterlein has ingeniously designed the Micro Office Systems Space or MOSS, a prefabricated home office that is powered by 'clean and green' renewable energy.
Envisaged as octagonal components, these 13 ft modular structures can be leased (or bought) and installed around your house's various peripheral areas, like the backyard and even on the flat roofs or balconies. And, even beyond their spatial effectiveness, each of the individual MOSS components are featured with a slew efficient attributes that strengthens its function as a private yet effective work environment for the employee.
For example, the main structural material used for MOSS is low carbon laminated tree farm wood connected by sturdy steel plates. Coming to the interior, the walls are further mitigated by Structural Insulated Panels, which serve as hardy yet climate restricting facades to protect the occupant from unnecessary distractions. The structural framework can also be extended by prefabricated panels to include other interior utilities like kitchen and toilet.
Finally, the scope is notched up to yet another sustainable level by integration of skylights, solar paneled roofs and a small wind turbine. The renewable energy generated from these mechanisms are expended through an underfloor heating system that efficiently caters to the whole space.