Dutch design studio Noktuku has created Moss Clock, a nature-inspired wall clock that transforms ordinary timekeeping device into work of art. The round-shaped clock featuring two kilograms of raw untreated Norwegian reindeer moss brings colorful element into your contemporary living.
The prototype handmade Moss clock is made using 1.5 meters of Baltic birch plywood strips, whose outer layer beautifully displays laser engraved design house logo. Manifesting single connection joint in layers, the desired circular shape of the clock is achieved through steam-bending technique (an ecological and economical method of manipulating wood).
Filled with hand-selected moss, which is actually lichen (composite organism arising from algae), the hanging clock is furnished with natural elements. The well-preserved moss on clock requires no watering and additional care, thus making it a low maintenance device that once fitted does not require any special attention.
Fitted with quartz time mechanism, the Moss clock highlights a perfect color scheme that brings merriment and buoyancy in living area. Two bright orange clock hands over bright green colored moss, makes hanging wall clock a functional piece of art, bringing nature back into living.
Therefore, if you want to bring Norwegian freshness into your living area, Paul Noktuku creates custom designs and interested buyers can contact him online.
Latest Updates
The Dutch-design studio Noktuku, has come up with some new updates in their handmade Moss Clock. The clock that was earlier introduced in summer version, is now coming with two more different versions:
The Fall Version:
Made from yellow reindeer moss, the handmade clock symbolizes the transition from summer into winter.
The Winter Version
Made from white reindeer moss with beige color clock hands, it beautifully blends with the outer environment creating a striking surroundings.
Available on crowdfunding site Kickstarter, the smaller version of the handmade Moss Clock  is priced at €160 (Approx. $182)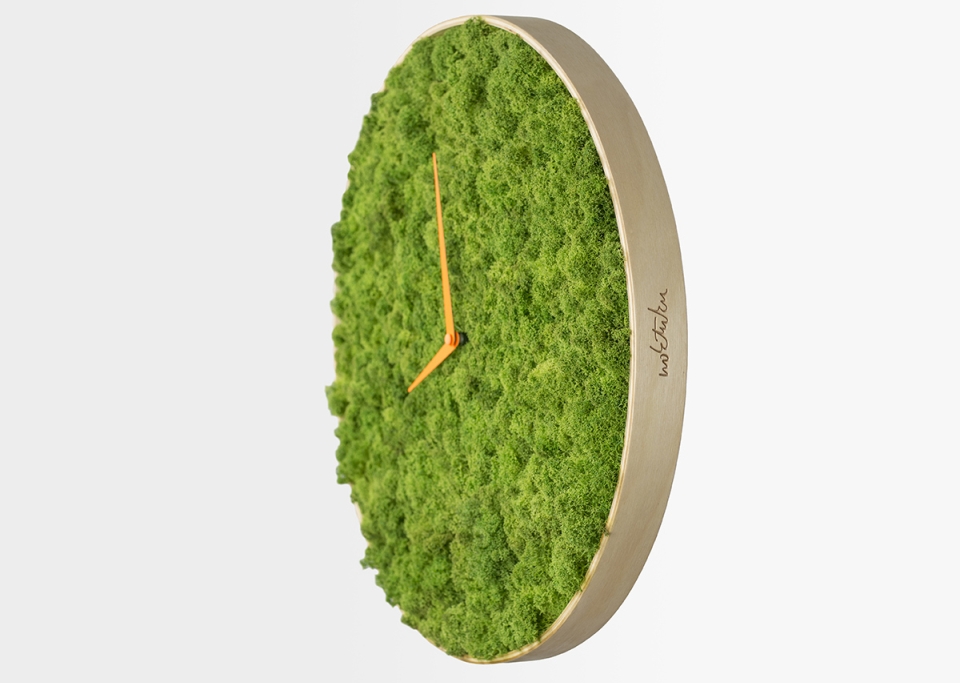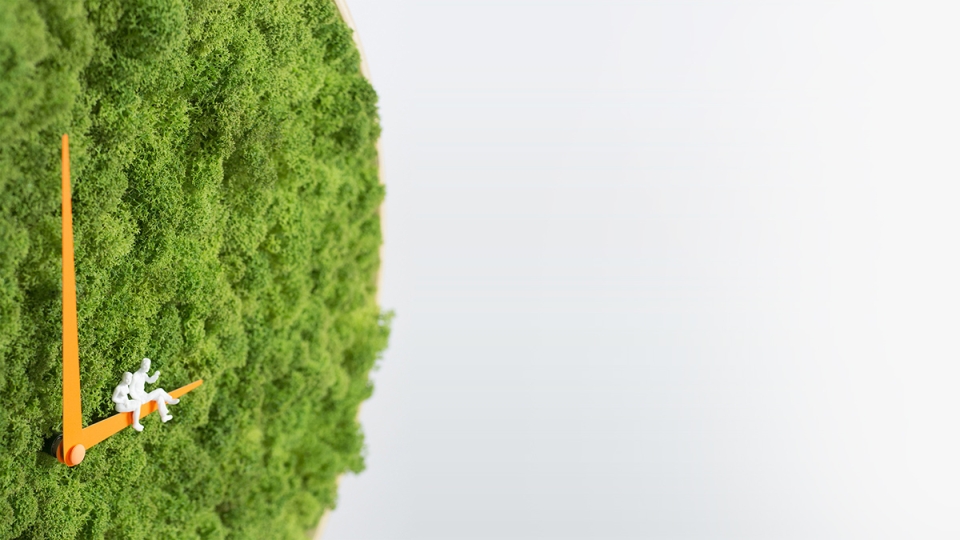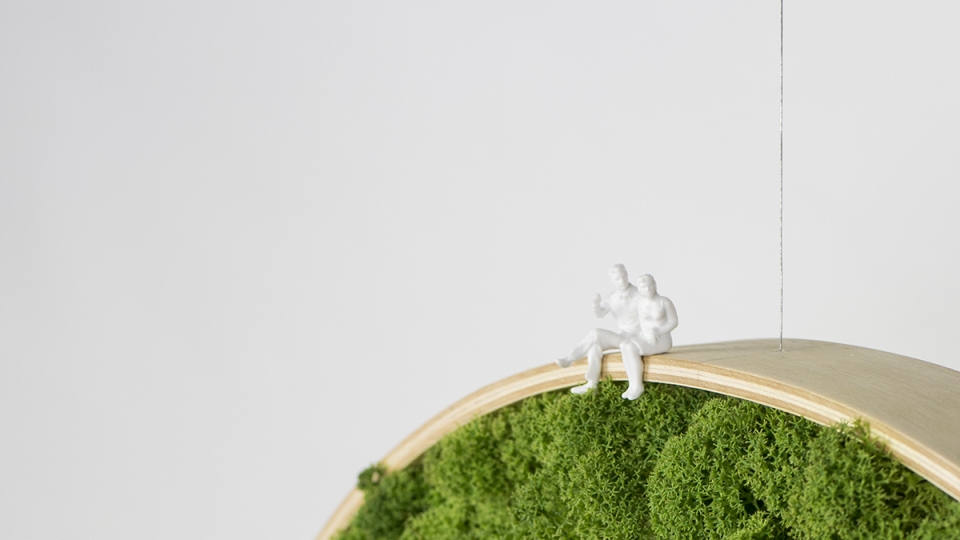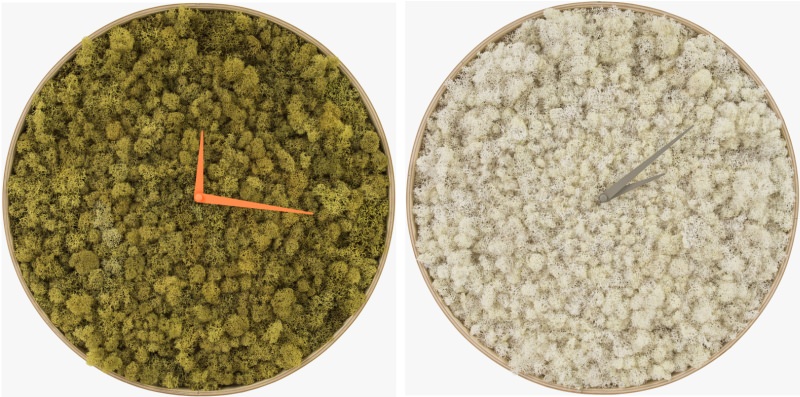 Via: DesignBoom