You might have seen lot of luxury campervans before, but you'll most likely forget all those after having a look at the most luxurious and expensive motorhome- The EleMMent Palazzo by Austrian company Marchi Mobile. It is a 40-feet long double-decker vehicle that needs no explanation as its extravagant style speaks for itself.
This luxury RV has already been sold by the designers to a super-rich man from Dubai for about $3 million, which is the highest amount to be spent on a motorhome till now. It comes in two colors i.e. classy white and golden, both with wide windows offering outside views while travelling. The vehicle not only looks stylish in design from the exterior, but also comes in a ravishing interior you'd definitely fall for.
The motorhome includes master bedroom, pop-up cocktail lounge, bar, fireplace and a roof terrace. The master bedroom is en-suited with attached bathroom and has heated flooring as well as air conditioning for additional comfort. The lounge bar area is has interior lighting for giving it the air of a nightclub and has a glass roof offering views of starry night to the owner while enjoying over the drinks with friends.
It also features a central staircase that leads to the upper deck and roof terrace; there is also ample space for guests to have a good time utilizing all facilities like a luxury hotel. The owner of this classy RV definitely doesn't have to look for a place to stay when he wants to leave the town for vacations, as he travels along with his personal luxury hotel.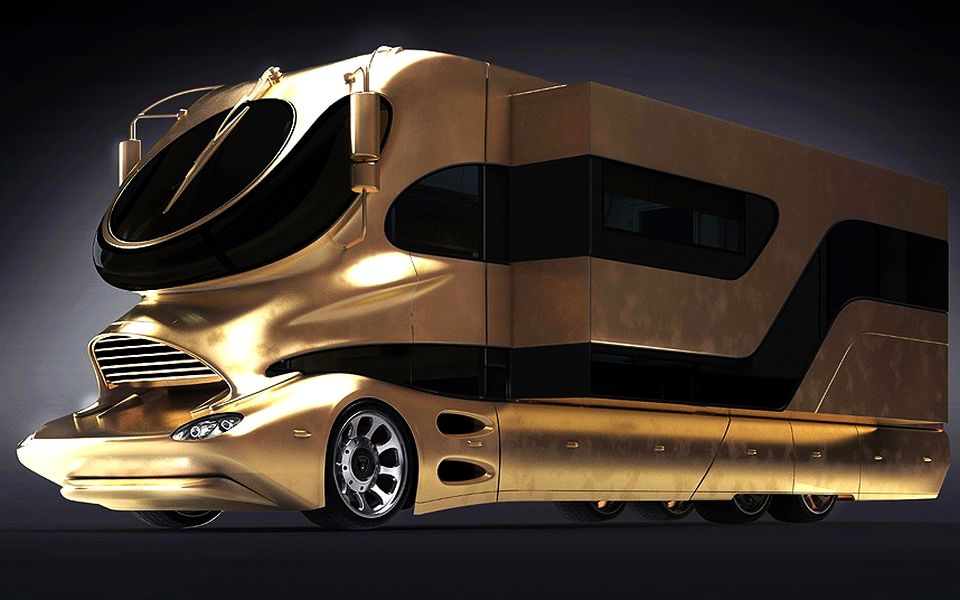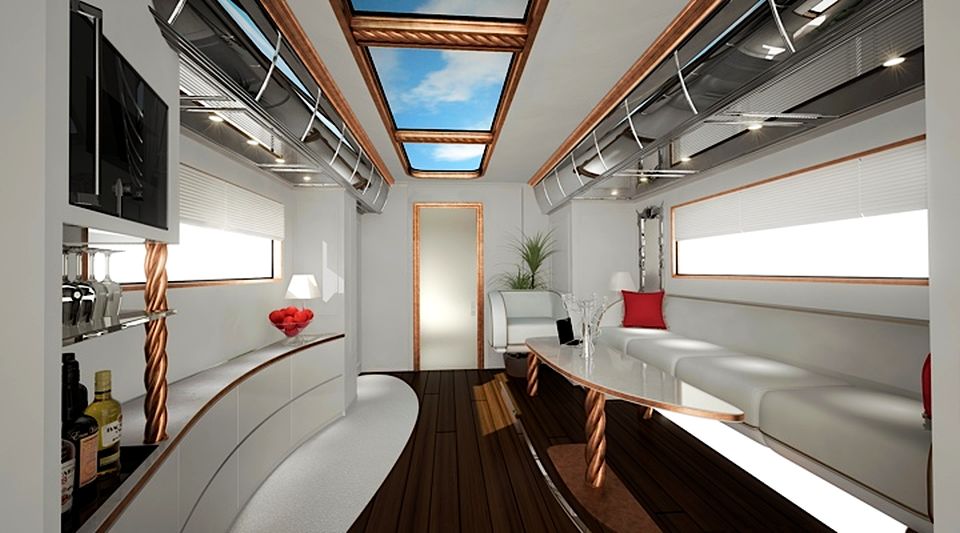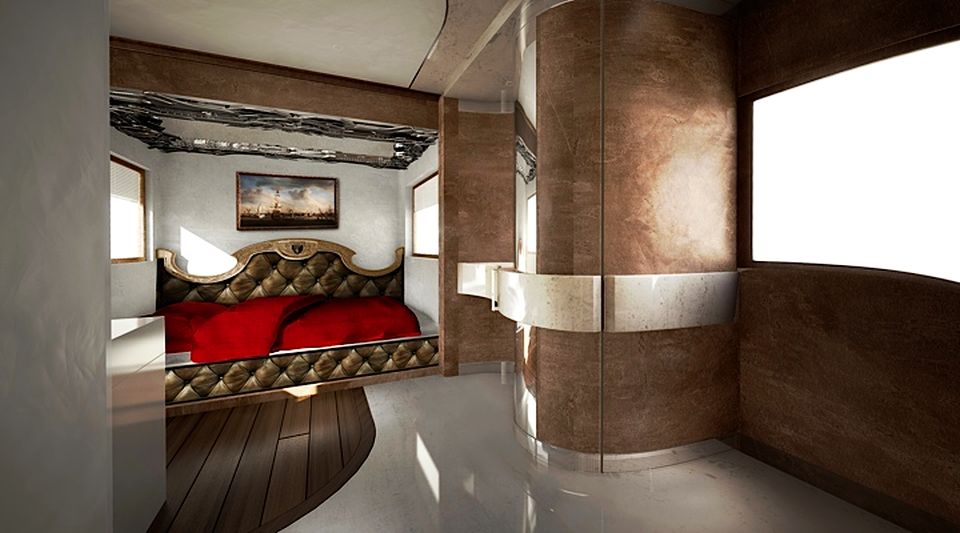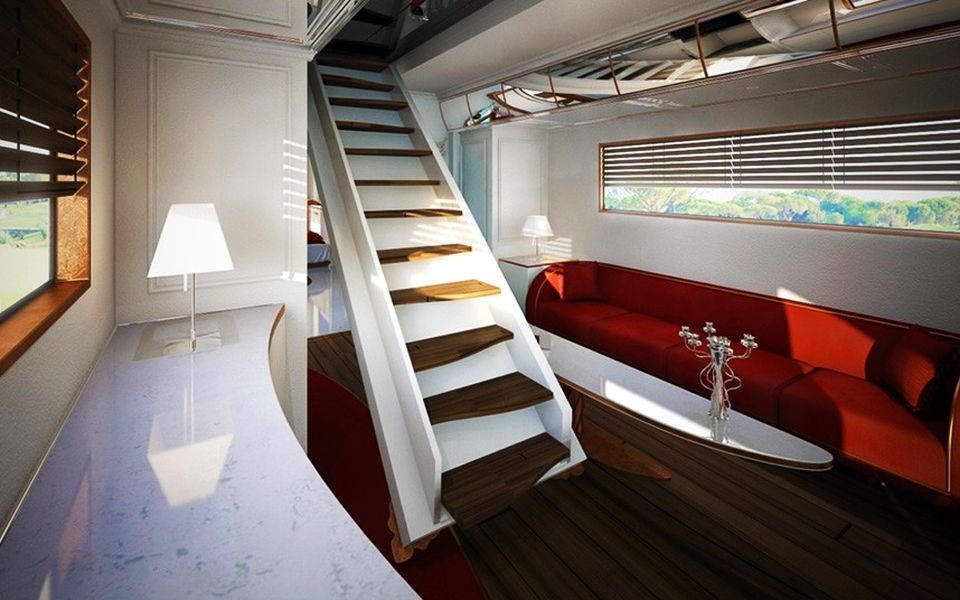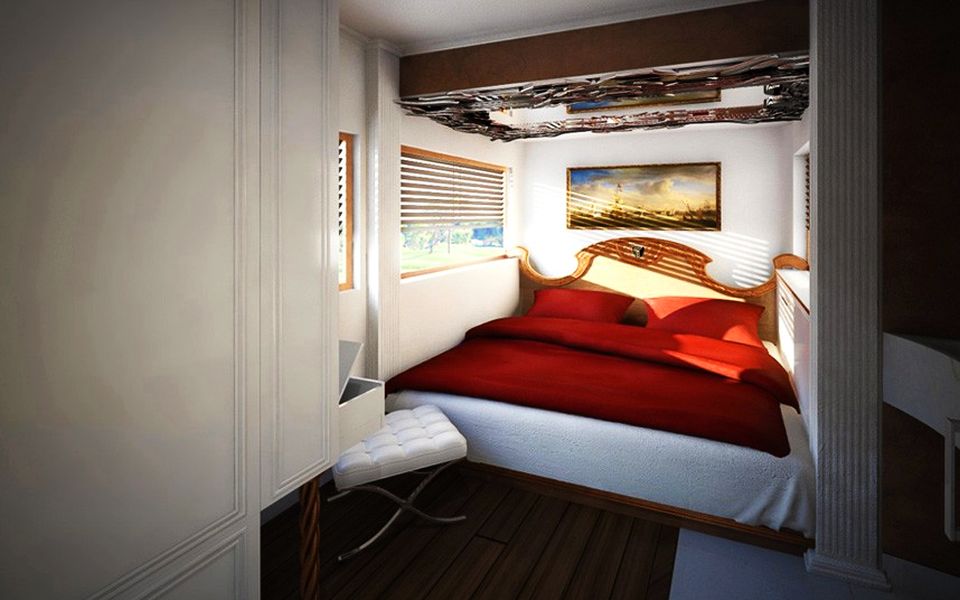 Source: MarchiMobile