This Mother's Day, what are you going to gift the most special person in your life? Maybe you are spoilt for choices, aren't you? It's not an easy task to choose a gift that can sparkle her eyes, and make you feel good.
Every mom spends a major chunk of her time in kitchen preparing lip-smacking delicacies, so it makes total sense to gift her smart kitchen appliance that can help make her life easier for good.
Here are some of the best smart kitchen appliances and devices you can gift your mom.
June smart oven
Smart ovens provide safety, convenience, timely alerts, reduction in waste, and can be controlled remotely using the mobile app. If you have a fat pocket, June smart oven is something perfect to lessen your mom's work burden.
The June smart oven has a built-in-camera which helps to recognize different food items and setting up the appliance accordingly. So, basically, your mom won't have to get up again and again to check the cooking progress. It will notify her when it is prepared!
There are various built-in automatic cook-programs and nine cook modes, which allow it to bake, roast, broil, toast, slow cook, air fry, dehydrate, keep warm, and reheat.
The best thing is that the smart oven has adaptive cook presets which cook exactly the same meal every time without fail.
Buy: $599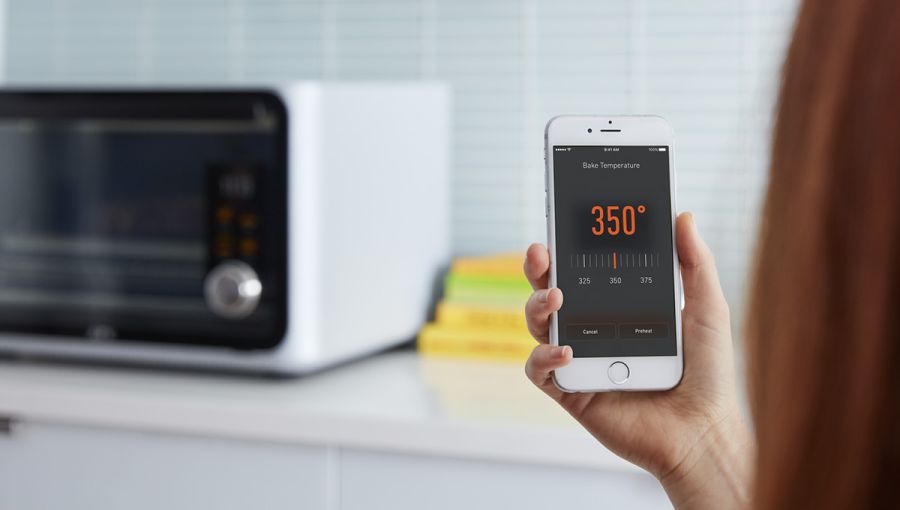 Taste One smart cooktop
There are cooktops and then there are smart cooktops which make cooking a whole lot easier with smartphone control. Tasty One Top is a great example, which works in tandem with BuzzFeed's recipes to automatically help users prepare tasty meals, cooked perfectly each and every time.
The preset cook menus automatically adjust the cooking temperature and even give instructions during cooking. For example, while preparing steak it will instruct to flip the dish when one side is properly cooked.
There is a temperature probe on the surface of the cooktop. It keeps track of the temperature of pots, which is very important for preparing rightly cooked delicious meals.
The cooktop is connected to your smartphone via an app which comes pre-loaded with lots of recipes allowing users to prepare lip-smacking meals without any hassles.
Buy: $149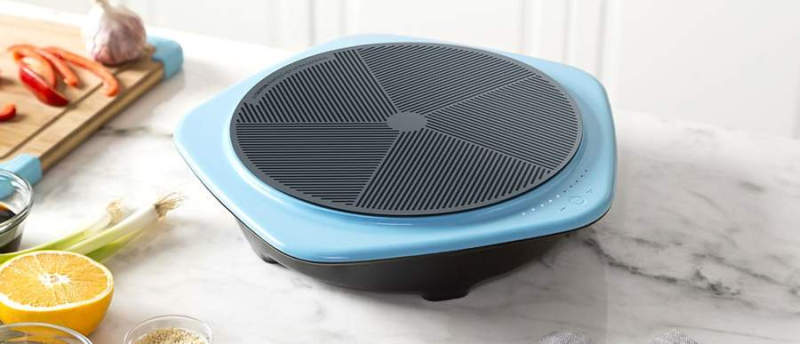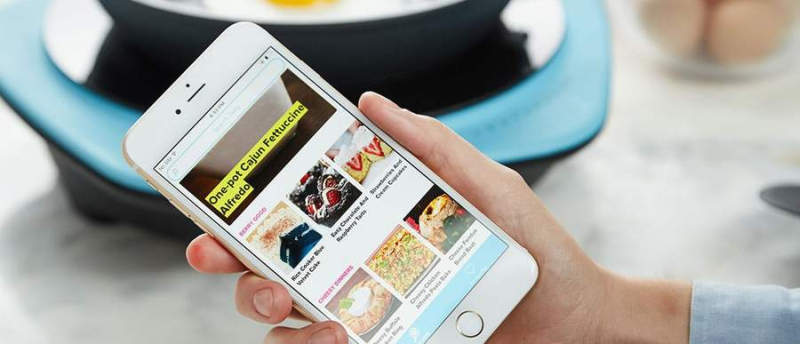 Smart Alexa-enabled kettle
Your search for perfect mother's day gift ends here with Appkettle. It is a smart kettle that can be controlled using Alexa-enabled product, via IFTTT, the companion mobile app or manually using controls on the base.
It can be scheduled to turn on at any time of the day or night and there are different temperature modes for perfect heating up of beverages. Users can save the most frequently used temperatures for quick and easy access via phone.
For example, there's a baby bottle mode which heats-up the milk to just the right temperature.
Buy: $170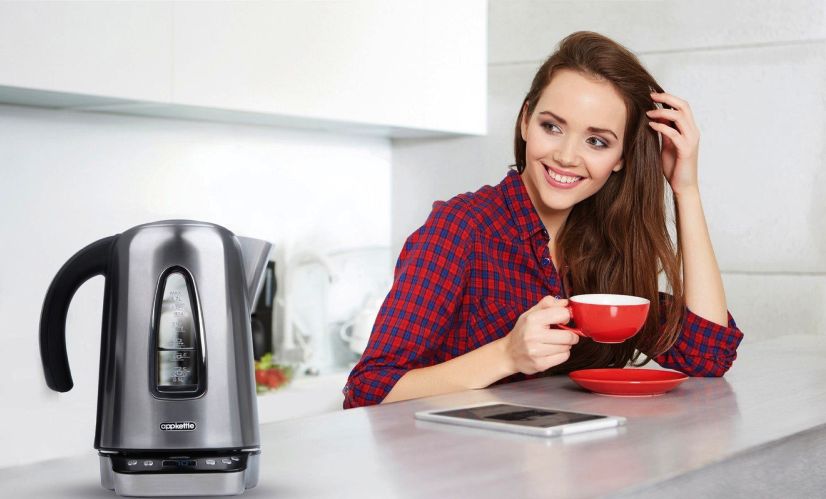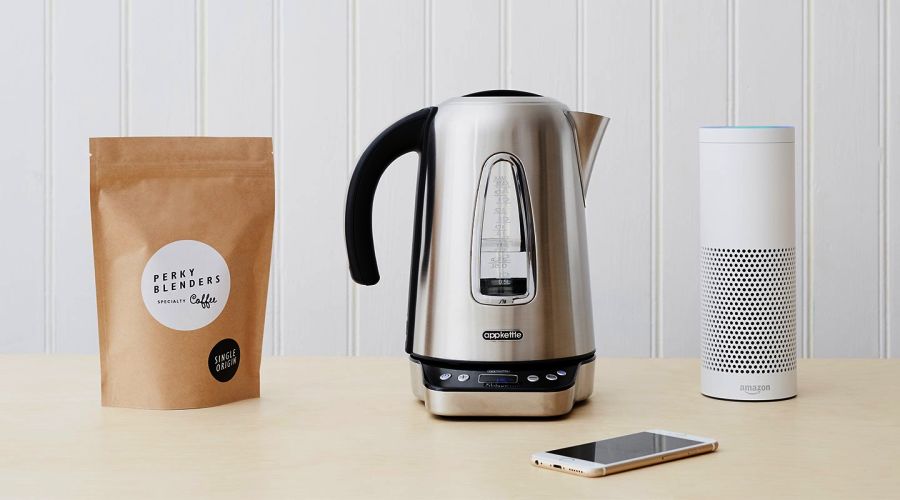 Behmor smart coffee maker
If you would like your mom to enjoy barista-style coffee at home, gift her Behmor smart brewer. The water is heated in a container above coffee grounds so that no heat is lost during brewing. It also features pulsed water flow and a large showerhead to fully saturate grounds. There is also a pre-soak mode to fully bloom coffee before brewing to ensure good flavors.
The mobile app can be used to set altitude, brewing temperature, and pre-soak time. Works with Amazon Alexa and can also integrate with Amazon's Dash Replenishment Service.
Buy: $200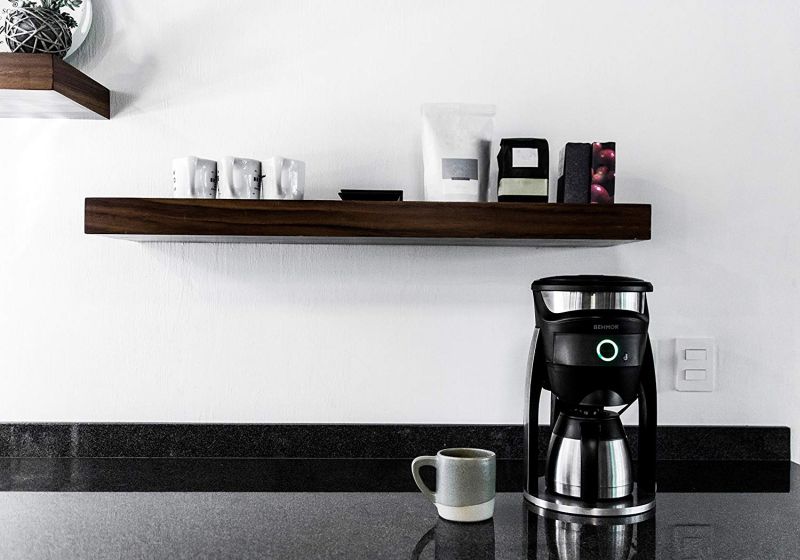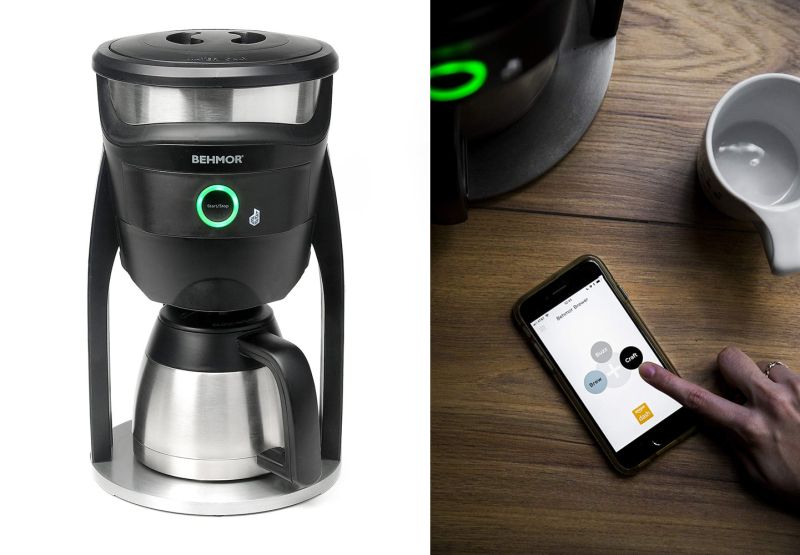 Crock-Pot smart slow cooker
Another appliance that every mom would love to have in the kitchen. This is Crock-Pot, a smart slow cooker developed by Belkin and WeMo.
The 6-quart smart slow cooker is controlled with a compatible app. It can be used to adjust cook time and temperature from virtually anywhere, saving time and allowing the user to concentrate on other activities.
The slow cooker uses programmable cook-settings to conveniently cook food according to the defined schedule. When food is prepared, it automatically shifts to WARM setting that keeps food at ideal serving temperature.
Other than these features, this slow cooker is easy to clean, has cool-touch handles and physical controls to toggle settings from the cooker itself.
Buy: $50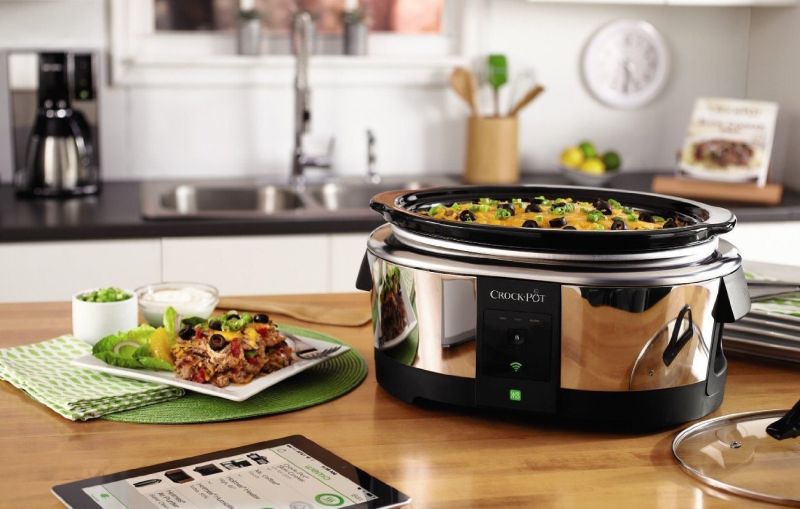 Smarter fridge cam
It goes without saying that how many food items die a slow death in the refrigerator, never to be consumed again. The Smarter wireless fridge camera is a solution to this problem. It can be fitted inside a refrigerator, allowing users to track contents from anywhere using the mobile app. It also supports Amazon Alexa and IFTTT.
It can help to keep a tab on expired food items and even help prepare a shopping list.
Buy: $195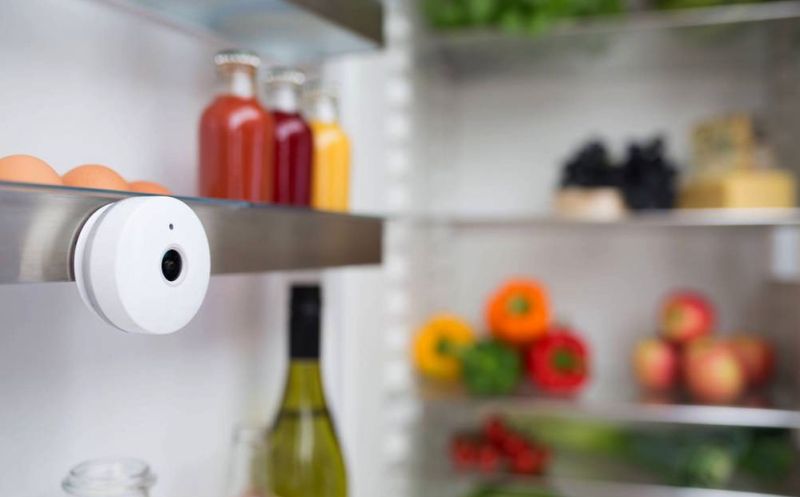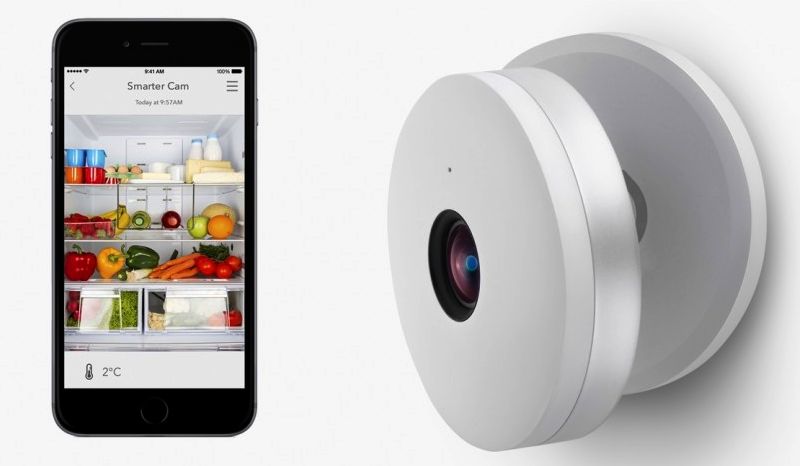 Nest Protect smoke detector
No doubt smoke detectors help to prevent a home from uncalled fire, but they do come with the annoyance of manual operation and recognition shortcomings. Nest Protect smoke detector & alarm is the answer to these problems. It can make a difference between smoke and steam, and most importantly can be controlled with the smartphone app.
It sends real-time alerts on the connected phone and can alert users with spoken alerts. One can control the smoke detector easily with the app. There is also a carbon monoxide sensor and nightlight feature. It can even work with lights, locks and other compatible smart products in the home.
Buy: $119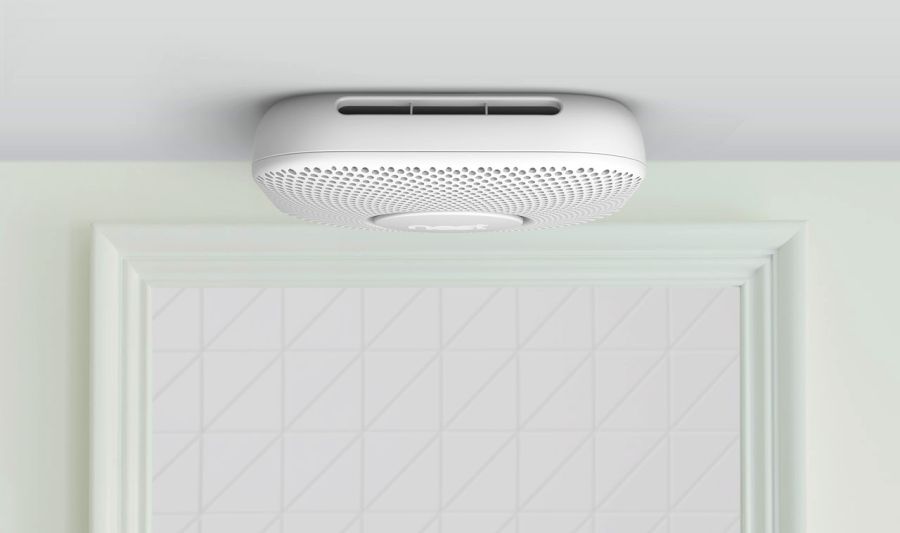 Drop connected kitchen scale
A worthy kitchen accessory for a health-conscious mom. Drop smart kitchen scale, not a standard weighing scale but also a thesaurus of recipes generated according to available appliances and ingredients. It works with Bosch ovens with Home Connect, GE Appliances' Wi-Fi ovens, and Kenwood kCook.
For example, if the recipe ingredients are less, then it rescales the recipe accordingly. The companion mobile app guides users through cooking the recipes and also helps to manage the shopping list.
The Drop smart kitchen scale is a huge hit on the internet, and no doubt it should be on the list of things to you can gift to your mom.
Buy: $40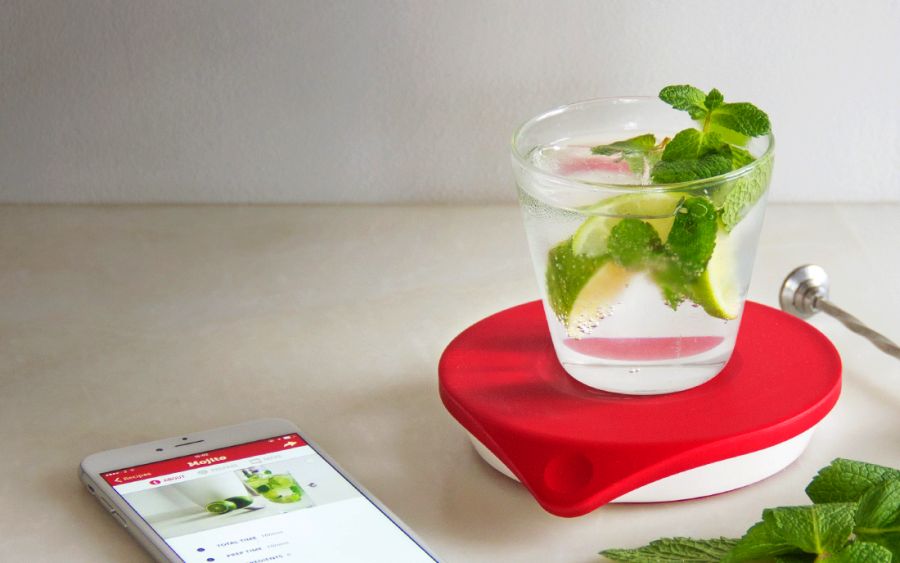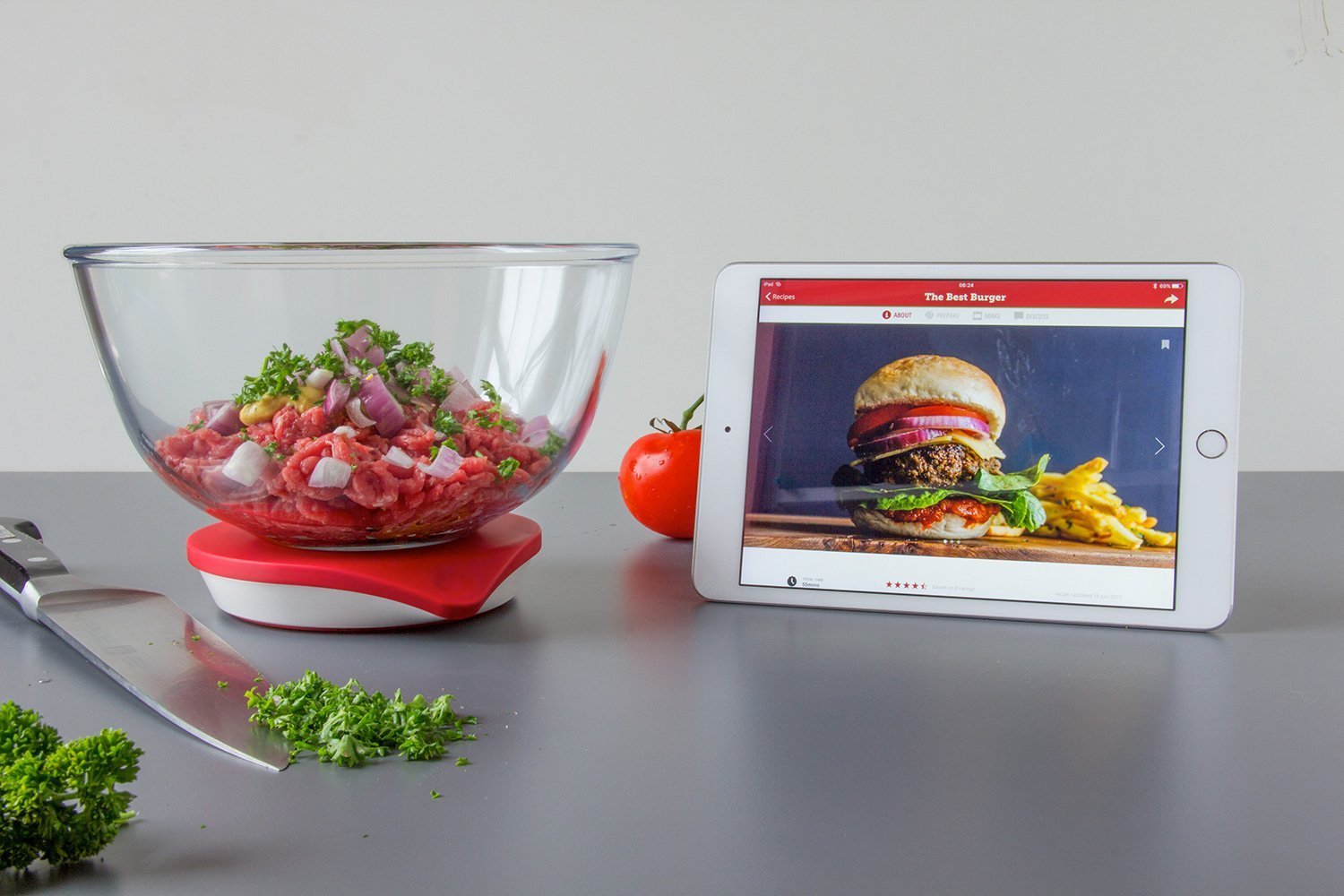 Worth a mention:
Other than these smart kitchen appliances and devices, you can have a look at these equally good ones. However, they are not available for purchase, so they didn't make a cut to the main list.
Smart toaster
Griffin Technology unveiled its Griffin Home range of home appliances at CES 2017, which also includes a Connected Toaster. This smartphone-controlled toaster has two-slots, digital temperature adjustment, and settings to work with different bread types.
It can save preferences of a user and allowing it to make desired toasts each and every time. Furthermore, it can connect to other Griffin Home appliances for seamless connectivity and control.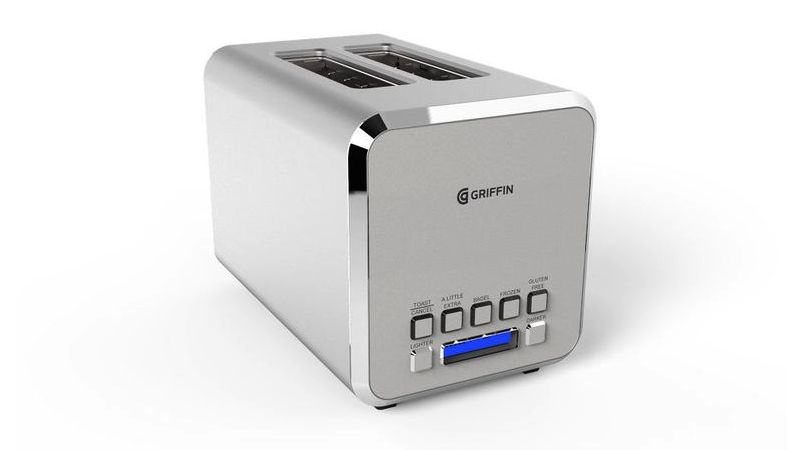 Chip Cookie Oven
Moms love baking and thus why not gift her a smart cookie oven? Yes, the Chip Cookie Oven is a WiFi-powered appliance which can bake tasty cookies without much effort.
It is in the development phase so you cannot get your hands on the smart cookie oven yet.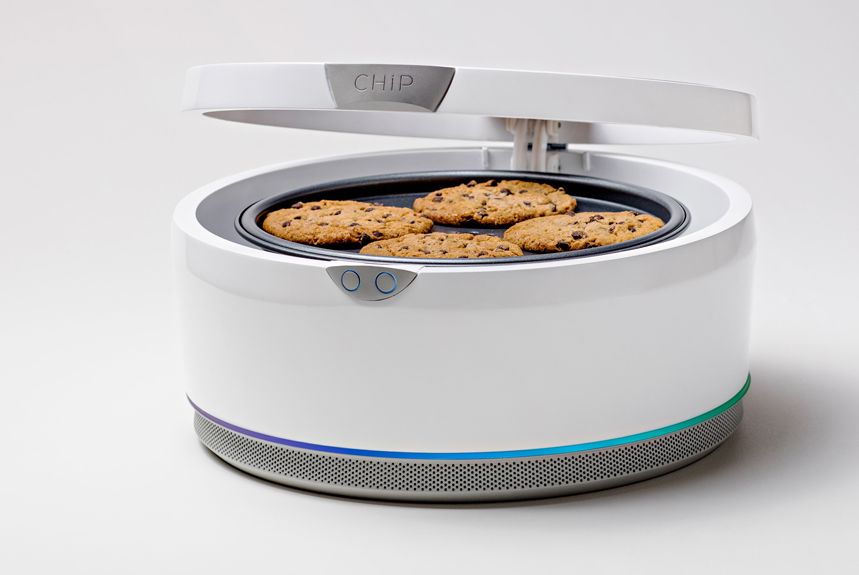 Zera food recycler
Making use of leftover food ending up in a garbage bag bound for a landfill into fertilizer is surely an amazingly cool idea. WLabs (the arm of Whirlpool Corporation) has developed Zera food recycler – a technological alternative to traditional composting methods, which are smelly and take a long time to produce manure from the garbage.
Designed to hold up to eight pounds of food, this in-home food recycler can compost a variety of wastes like – apple cores, onion skins, moldy bread and whatever is left on your plate after a meal.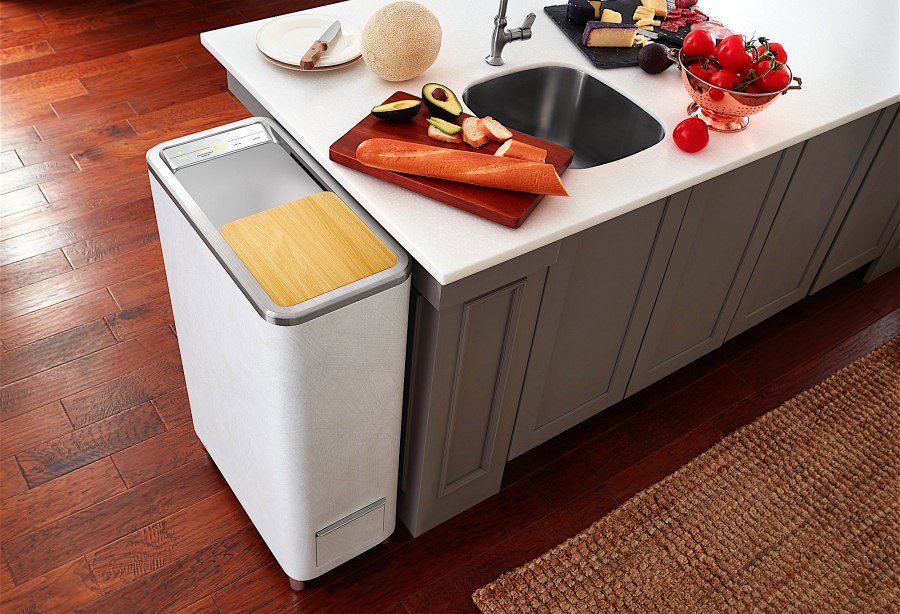 Rotimaker
Developed by a Singapore-based startup Zimplistic (run by Pranoti Nagarkar and her husband), Rotimatic is the world's first fully automatic roti maker targeted at anyone who loves Indian flatbread. It is an IoT enabled appliance that allows remote operation, troubleshooting and software upgrades.
The appliance comes in size of a regular oven with different compartments for flour and water. Just put in dry atta (flour) and water, select the size and thickness of roti on the digital screen, and it will make fresh roti for you.
Buy: $2,000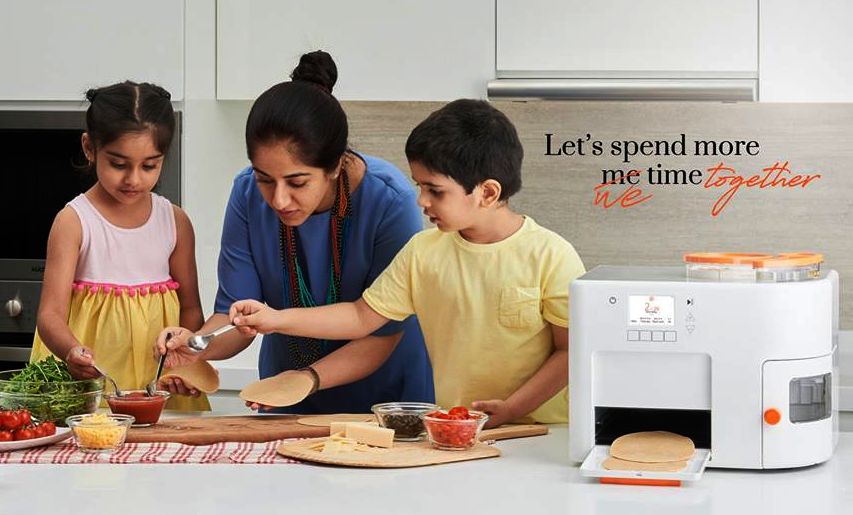 Smart countertop grill
This is Cinder Grill, an exponentially funded countertop grill on Indiegogo, which promises evenly cooked sandwiches, sausages, and steaks other grills cannot.
Buy: $429