No gift, none at all, can repay your mother's love. It is selfless and unconditional. Mother's Day, however, is just an excuse to give mom a token of appreciation for her absolute love that understands no bounds.
If you have been scouring the Internet for Mother's Day gift ideas, you have come to the right place. We have listed over a dozen of last minute gifts that are handpicked to assist you in making a quick and correct decision to shower your mom with a world of happiness.
Macramé Plant Hanger – for when mom's left with no space on the floor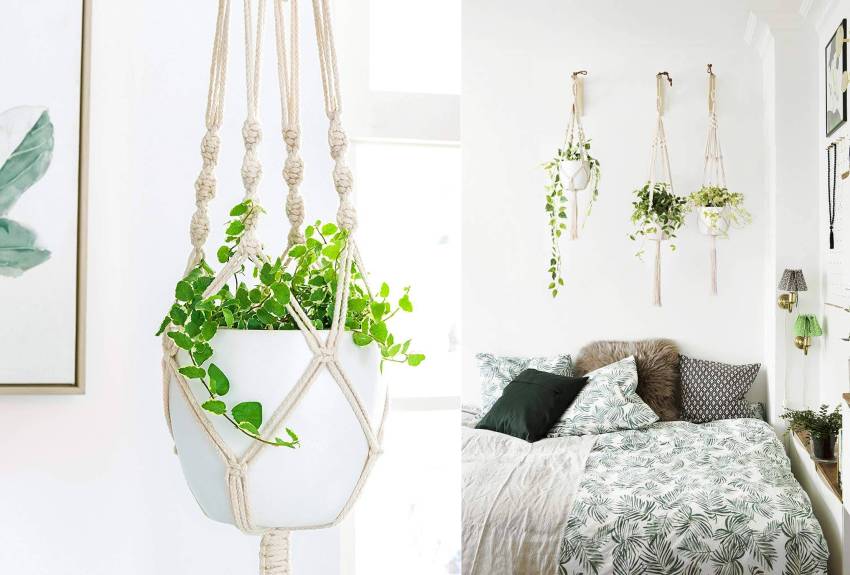 Do you have pets who keep fiddling with your mom's favorite plants or you want a cleaner way to add greenery to balcony or patio? This macramé plant hanger by Mkono does it all. This hanging planter would let your mom keep plants out of the pet's reach and will also be a convenient space saver.
Made from 100 percent pure cotton cord, it is a durable hanger that can accommodate planters of various shapes and sizes. You can hang it from the windows, in the corner of a room, on the patio door, or on the porch.
Buy: $8
Picnic Basket – 'cause mom wants an outing, too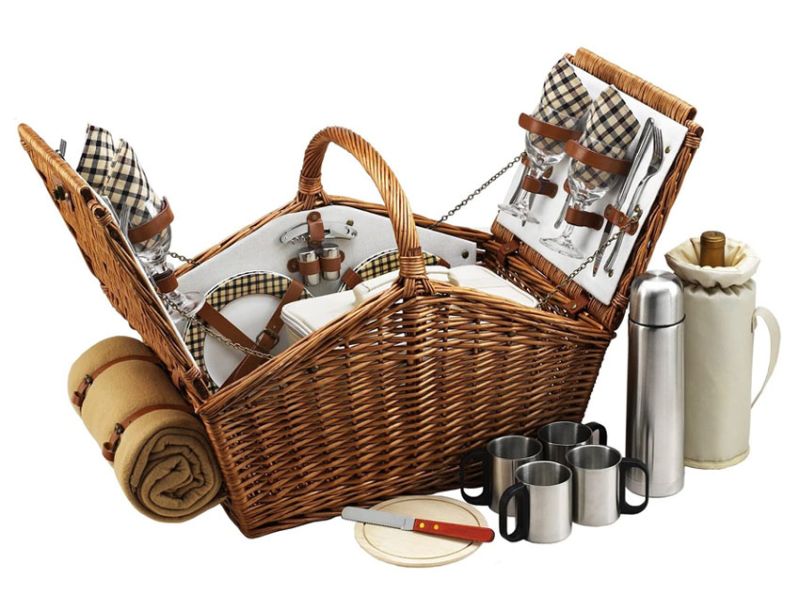 If your mum likes to venture out with friends and family often, get her this 4-Person Wicker Picnic Basket and see how much she would love to flaunt it. Sporting English style, this picnic basket features leather straps to keep all the accessories in place.
Each piece comes with ceramic plates, matching cotton napkins, wine glasses, stainless steel flatware, and salt and pepper shakers. Plus, a hardwood cutting board, cheese knife-corkscrew, insulated wine holder with shoulder strap, insulated cooler for food, fleece blanket, vacuum flask and stainless steel double wall coffee mugs are among a few other things provided with the basket.
Buy: $249
Scented Candles – for mom would like fragrant living spaces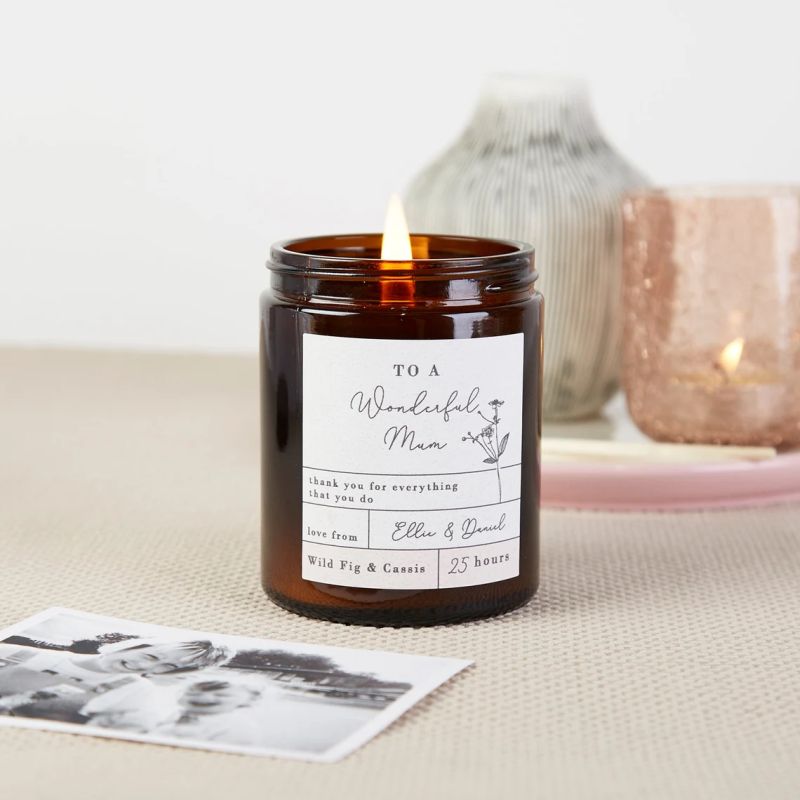 If you're looking for a delightful gift for that lady who loves to keep the house lighted and fragrant, these scented candles would just be the safest bet. Handcrafted from natural, scented soy wax, these candles are designed to burn clean sans any chemicals.
These candles feature a feminine design with soft lettering and a beautiful floral illustration. The letters or message on the brown glass jar can also be personalized and you can choose from four scents.
Buy: £16 ($20)
Engraved Rolling pin – to satiate mom's baking frenzy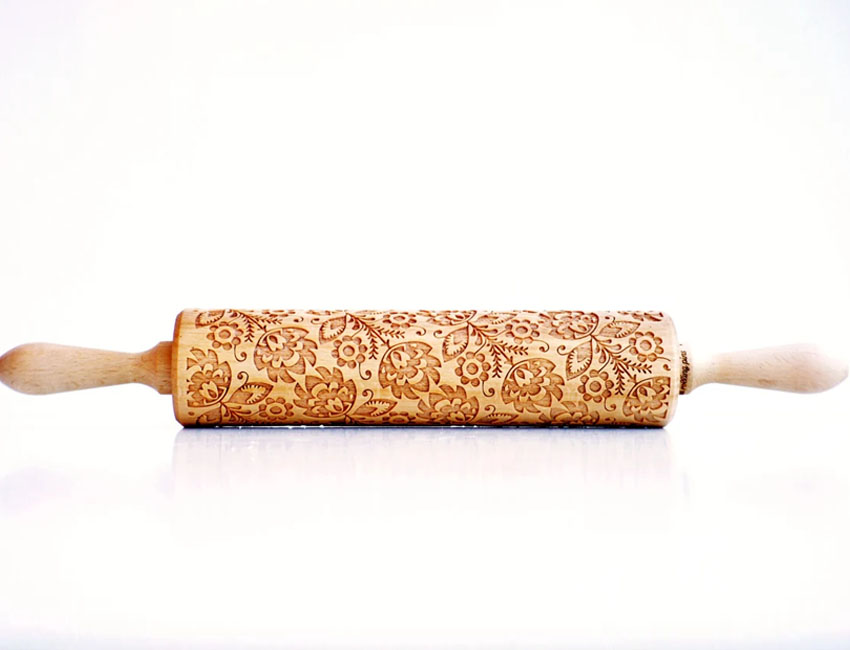 Yeah, mothers love to bake. If yours does too, get her this engraved rolling pin this Mother's Day. Trust me, she'd love the ease with which she would be able to make various eye-catchy designs on cookies, fondants and yes, the pies. It's an original way to decorate baked items and interestingly, can also be used to give texture to pottery. I know, my mum would love it even more!
Buy: £31 ($38)
Ember Temperature Control Smart Mug – if mom likes her coffee hot down to the last sip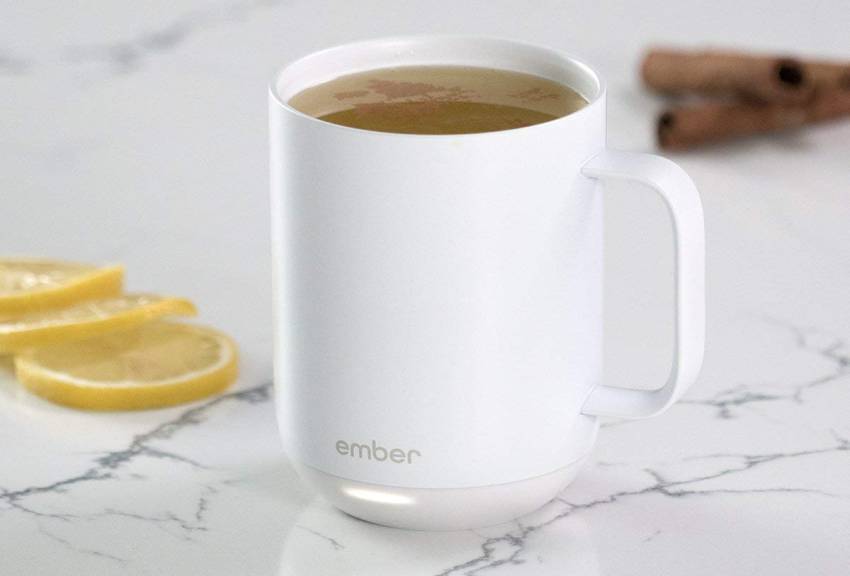 My mum loves her coffee lukewarm, but if your mother loves it piping hot, gift her this temperature-controlled mug that keeps the beverage at a perfect temperature down to the last sip. She can choose the temperature that suits her taste using the Ember mobile app easily.
Made of stainless steel, this smart coffee mug gets one-hour battery life in a single charge or it can be kept on the included charging coaster that keeps it charged for entire day. It can be set to a temperature of choice and will notify when it's reached the desired temperature. The mug is available in white and black colors, and has an LED that can be customized to a color of choice.
Buy: $130
KitchenAid Artisan Series Tilt-Head Stand Mixer – every baker mom's bestfriend in the kitchen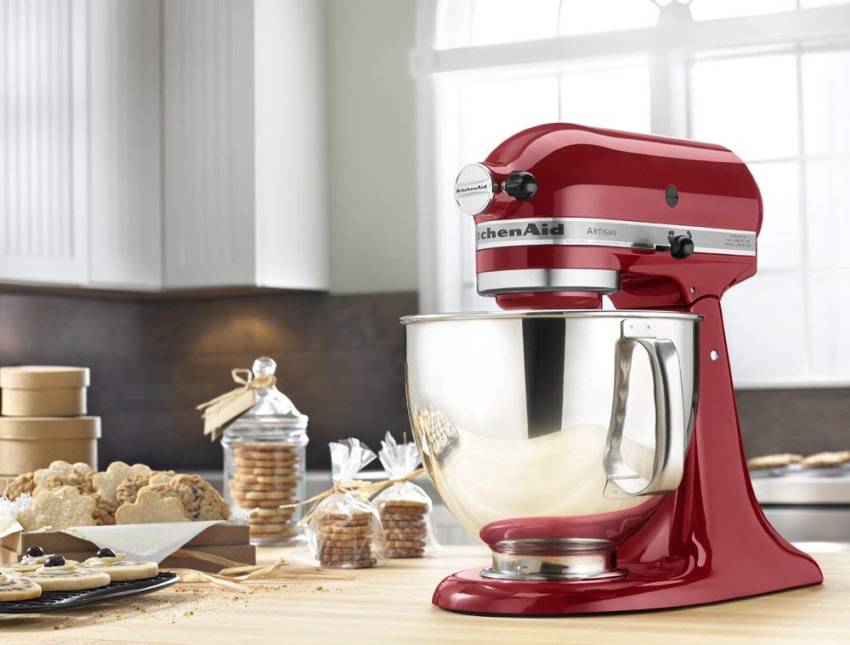 Mothers spend a lot of time in the kitchen so any accessory which helps make the task smoother and easier is definitely welcome. Amid all helpful kitchen accessories from KitchenAid, this 325W tilt-head stand mixer with 5-quart stainless steel mixing bowl and handle is every mother's go to fixture when it comes to baking and more.
Each unit also includes a flat beater, dough hook, and wire whip. The user can choose from 10 speed levels, from fast whip to slow stir. It has all the ingredients to be any kitchen's culinary center. There are different color choices to choose per need.
Buy: $399
URPOWER Essential Oil Diffuser – because mom loves pleasant scent in her home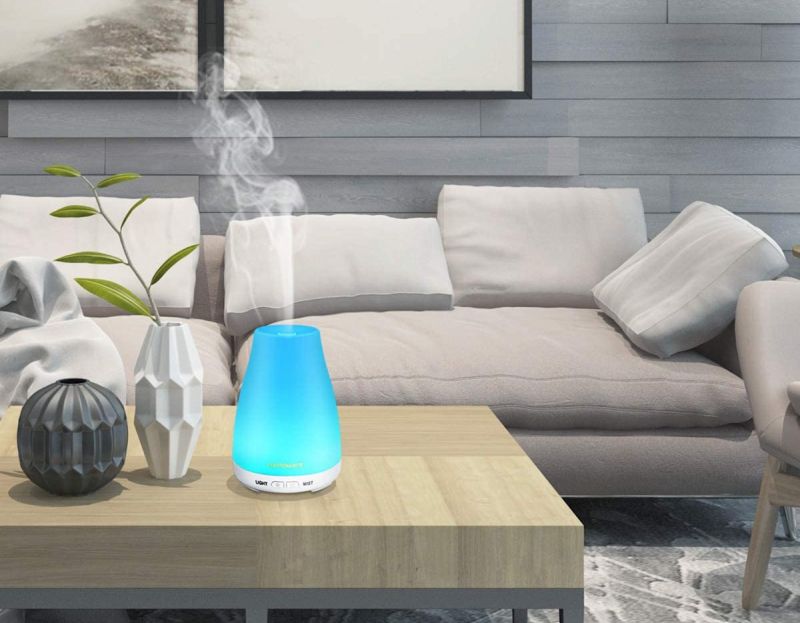 If your mother loves a pleasant fragrance in the house, which I'm sure she does, you should consider URPOWER ultrasonic essential oil diffuser as a gift for her. Just add 100ml of water and some drops of essential oil, and the advanced vaporizing diffusion technology will quietly release soothing fragrance for up to six hours.
Made of Polypropylene, it has seven color changing lights and two mist settings, plus an auto shut-off feature. The smell of your mom's favorite essential oil will help create an uplifting environment and eliminate unpleasant odors.
Buy: $15
Secura French Press Coffee Maker – for moms who enjoy well-brewed coffee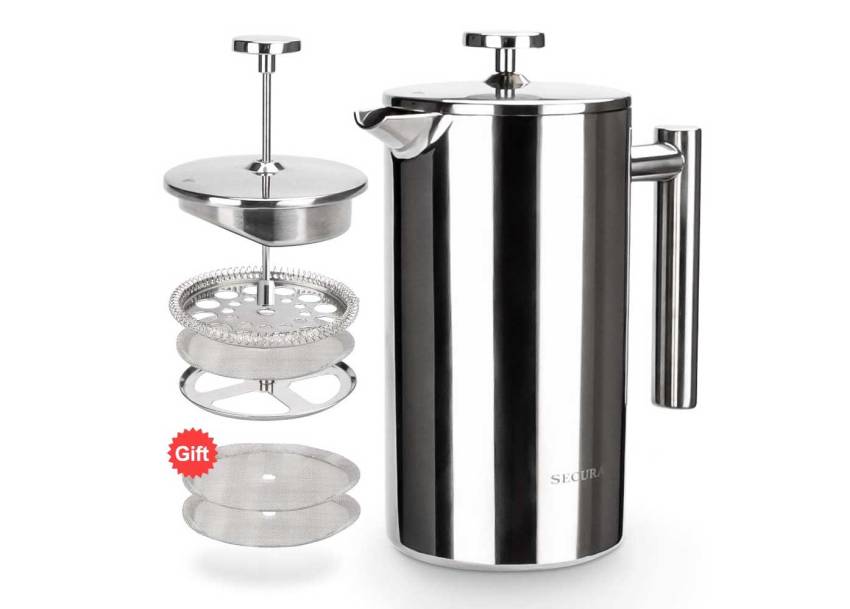 If there is one thing that keeps our supermoms fresh and energized all day long, it's definitely a hot cup of Joe. When coffee is so important, it's imperative to make it in the best manner possible. Enter Secura French Press coffee maker, which is made inside out from 304 grade stainless steel, and features an exciting 3-layered stainless steel filter to ensure coffee grounds are filtered to the last particle. Each unit accompanies an additional stainless steel screen.
The Secura French Press Coffee Maker is available in three colors and with four brew capacities. For mothers who like their coffee hot, this coffee maker with double wall construction on the inside will make sure the brewed coffee retains its flavor and heat for long.
Buy: $27
Pix-Star Digital Photo Frame – keep memories intact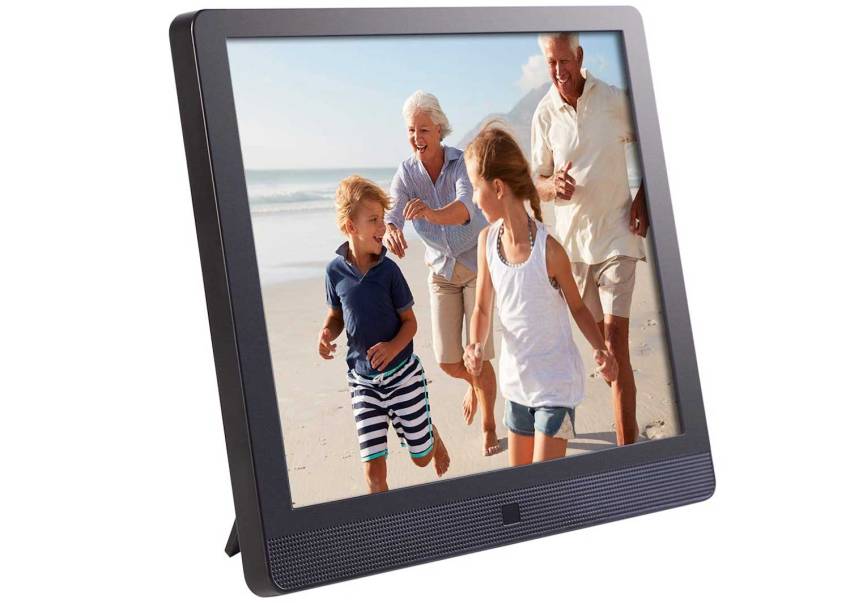 If you've been living away from home fending for yourself in a big city, you'll know it's easy to be away from your mother, living your life on your own terms but difficult for her to manage without you being in sight. For all moms missing their children, the Pix-Star digital frame with 1024×768 resolution offers a much-needed respite. With onboard motion sensor, the screen will automatically turns on/off as your mother comes in its proximity.
Pix-Star Wi-Fi enabled frame provides users with multiple convenient possibilities to transfer pictures – easiest being a direct email to the frame's own dedicated email address. The pictures can be received instantly and mom can share the same with individuals and her group of friends in a jiffy. There is 8GB internal memory sufficient enough to save photos. There are two sizes of frames available.
Buy: $155
Mueller Onion and Vegetable Chopper – eliminate the hassle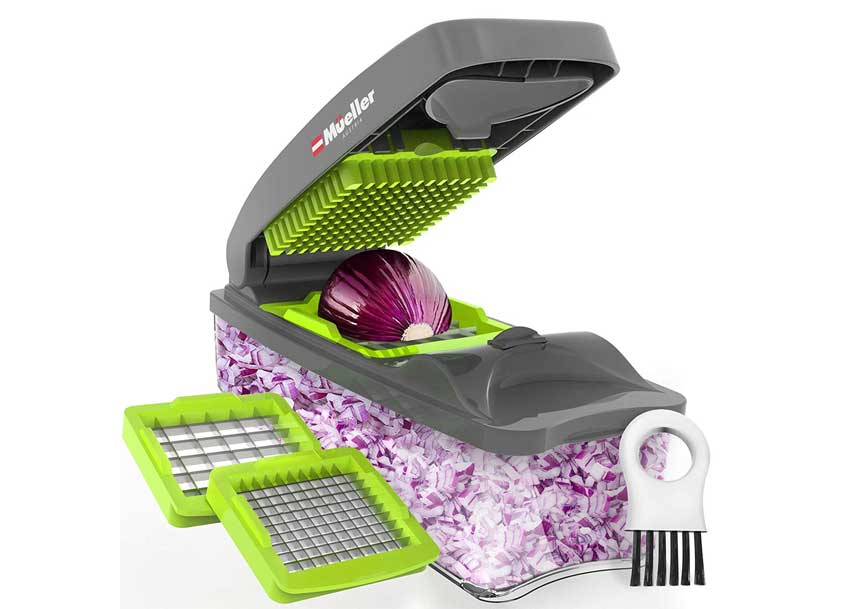 Ever seen your mom in tears while chopping onions for your favorite salad, or tirelessly cutting through vegetables while preparing meals, and thought to yourself how you can help make it better for her? This chopper can provide her that much-needed relief.
Each unit comes with four German 420-grade hardened stainless steel discs and a container for storage. It is an all-in-one kitchen gadget that would make cutting and chopping onions, carrots, potatoes, tomatoes, peppers and so on less cumbersome, and save the chef some time to relax and enjoy with the family.
Buy: $25
Hamilton Beach
Toaster – as mothers deserve lazy mornings, too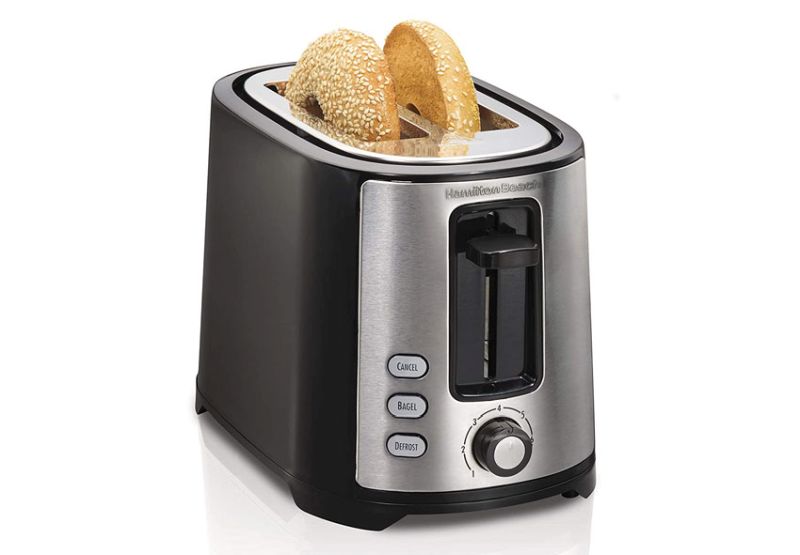 No matter how long her day was or how well she slept; a mother has to wake up early and prepare breakfast for the family. Hamilton Beach bread toaster is an ideal gift for a mother who deserves a lazy morning. It heats up the slices to a lovely golden brown and there is even a shade selector to create a toast of choice. This kitchen gadget will make it easy for everyone in the family to make their own breakfast so that mom can nap for a few more minutes, maybe.
The toaster has wide slots that can fit thick slices of artisan bread or Texas toast, and bagels, etc. The toast boost feature lifts foods a little higher than usual when done, making removal easier. It has a bagel mode that toasts the cut side of the bread and warms up the round side. On the other hand, Defrost setting thaws then toasts waffles or pancakes. Furthermore, a removable crumb tray in the base makes clean up real easy.
Buy: $31
Wireless Camera Clock – new moms need to monitor their kids all the time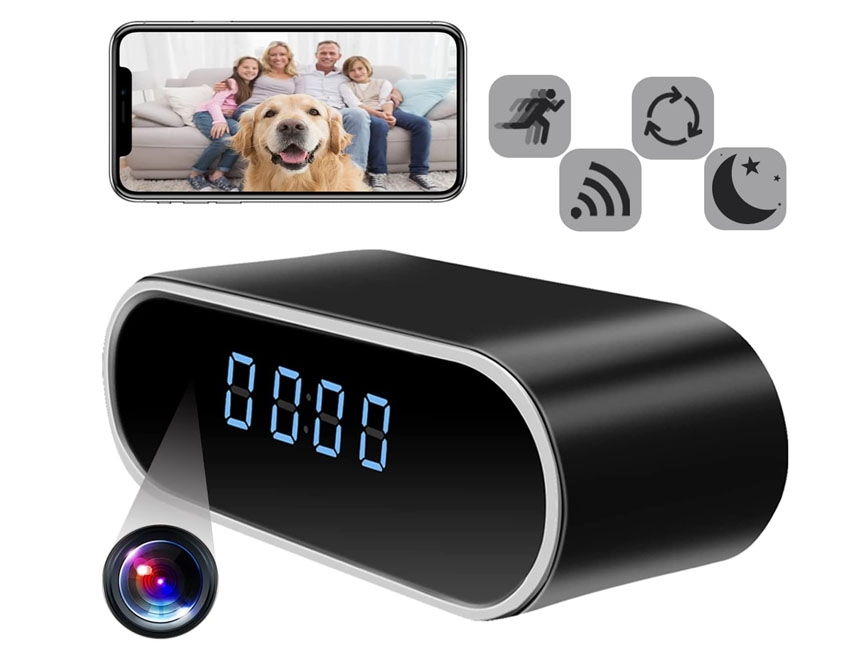 If you've recently had a baby and your wife has reservations about going out since she doesn't trust the nanny, get her this Wi-Fi powered spy cam and let her keep a check on your little ones or pets using her smartphone remotely. The camera doesn't give out its presence as it rests inside an alarm clock and is perfect for baby monitoring and keeping an eye on the nanny.
This hidden indoor clock camera features 5M IR night vision and supports 1080p resolution. It can connect to an iOS and Android app, and relay live feed to the mother's phone anytime, anywhere.
Buy: $57
BELLA Two-Tiered Food Steamer – mom wants us to eat healthily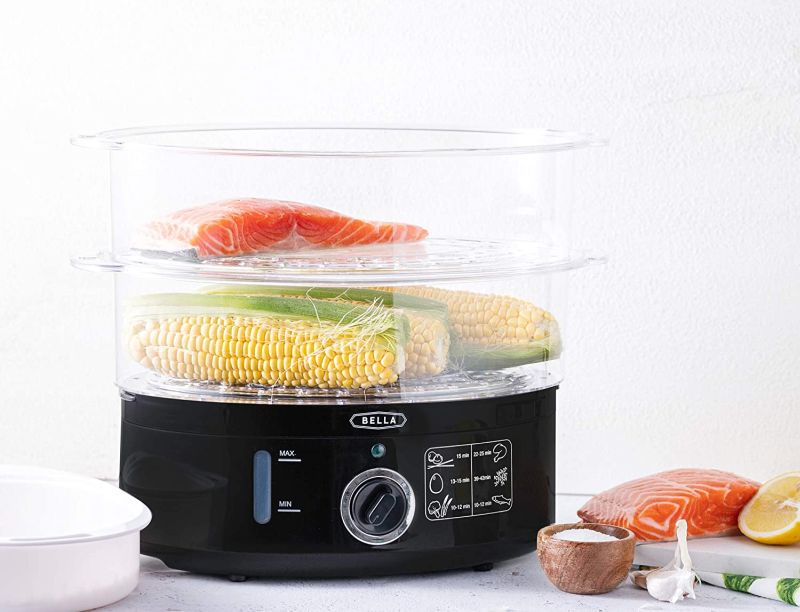 There is nothing healthier than steamed veggies and fish, and if both can be prepared in the same steamer, a mother couldn't be happier. Cooking foods by steaming process retains the nutrition and eliminates the need for oils to cook.
This Mother's Day, make her feel that you care for her health. Gift her this stylish food steamer. It features a water reservoir with a view window. It even features auto shutoff and boil dry protection for cooking safely. There are two styles and sizes to choose from according to needs.
Buy: $33
Tabletop Glass Fireplace – for mothers adoring well-decked homes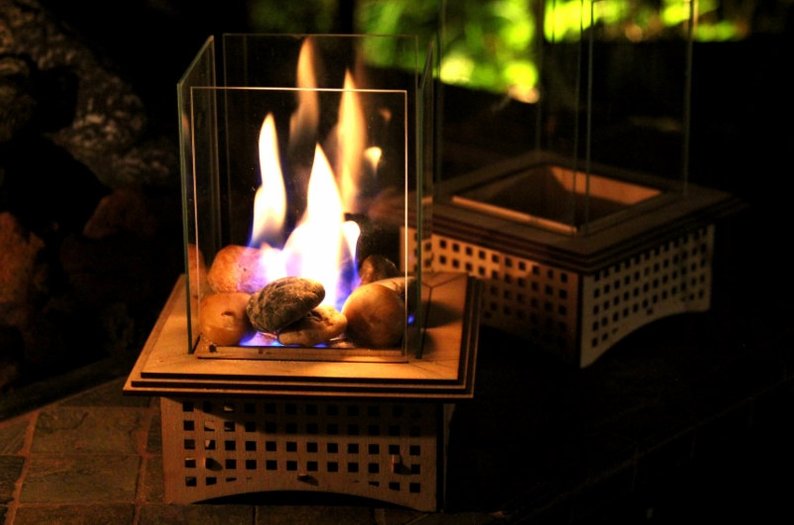 A well-decked home is not really one with loads of expensive stuff to show-off. A subtle fireplace to sit atop a table to light up a gathering in awe is equally befitting. For moms who like it subtle and sober, this mini-fireplace that burns on gel fuel is a nice option to gift. Sitting on a firm natural birch wood base, the fireplace boasts a 4 piece beveled glass top and controllable flame for safety. It's also available as a DIY kit in case you want to personalize it for your mom.
Buy: £24 ($30)
Living Roof Birdhouse – for every birdwatcher mom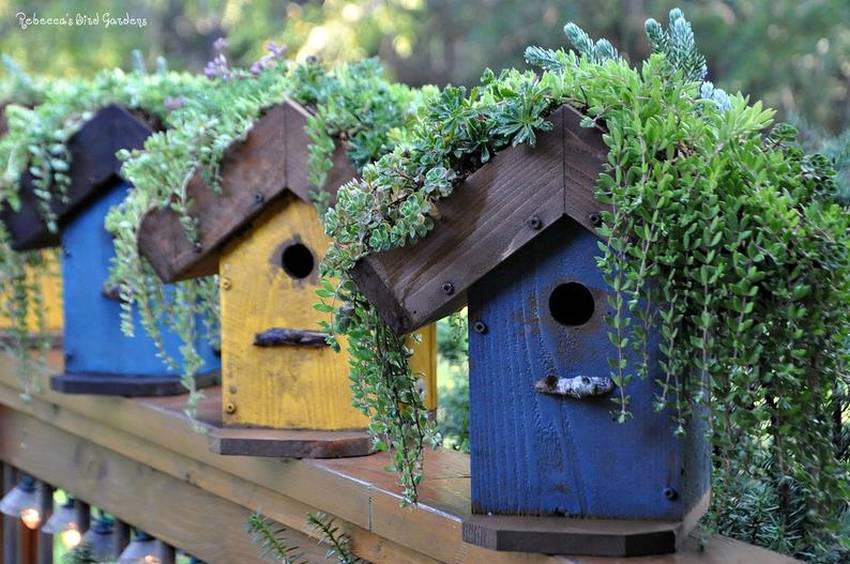 These painted outdoor birdhouses with plants on the roof are perfect for bird-loving moms. Just in case you want to showcase your DIY skills to your mother, this might be the perfect gift as you have to assemble it on your own.
Each birdhouse is made from water-resistant cedar and has a door on the side for removing the nests. The entrance hold measures 1 1/4 inches and is suitable for small birds like nuthatches, titmice, chickadees, and wrens. The exterior of the birdhouse is painted in different colors while the inside is raw. You can choose from seven different colors.
Buy: £70 ($87)