If your kids fancy riding a motorcycle, Felix Monza from German has something to offer. Moto Rocker – a kids' rocking horse which gives them a feeling of riding a motorcycle. Just like the real thing, it comes loaded with a faux one-cylinder 125 cc engine, head light, tail light and a handmade seat fabricated with genuine leather.
Made of powder-coated steel and upholstered in waxed leather, the handcrafted rocker is perfect for entertaining children aged one and a half to four. It measures 875 x 260 x 500 mm, weighs 5 kg and supports up to 50 kgs of weight. Each unit comes printed with the rider's name on the frame bracket along with the serial number and version details.
Perfect for the new generation obsessed with two-wheeled machines, the downsized version of motorcycle offers an enjoyable to-and-fro motion.
Also Read: Unique Kids' Rockers For Your Playful Kids
Felix gives you the option to choose between cafe/brat or track versions depending on your flooring style. Color options for the tank is an additional attempt to personalize it more as per your little rider's preference.
Buy: €1,295 (~$1,580)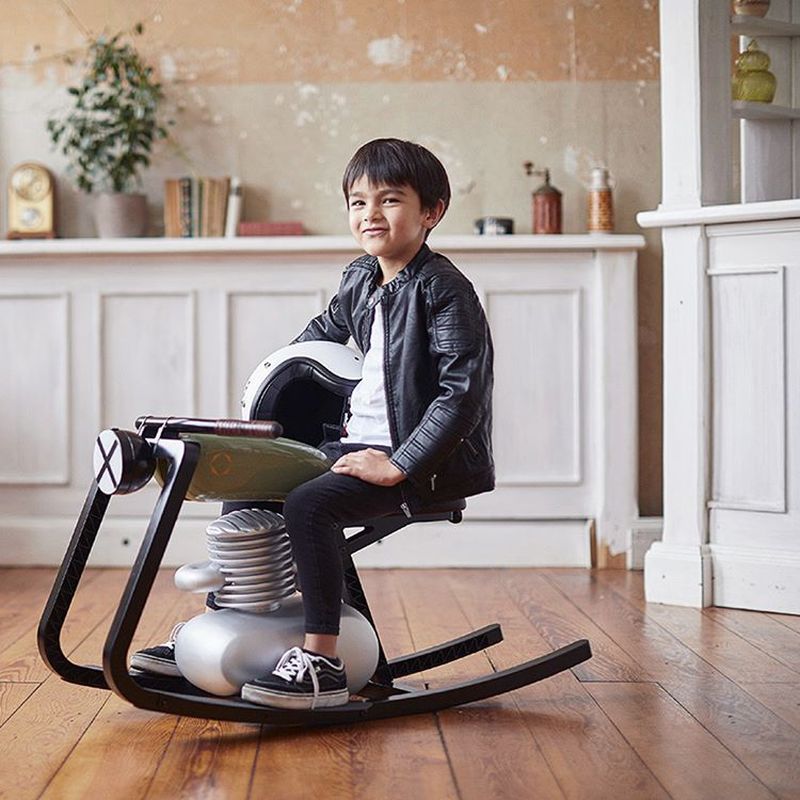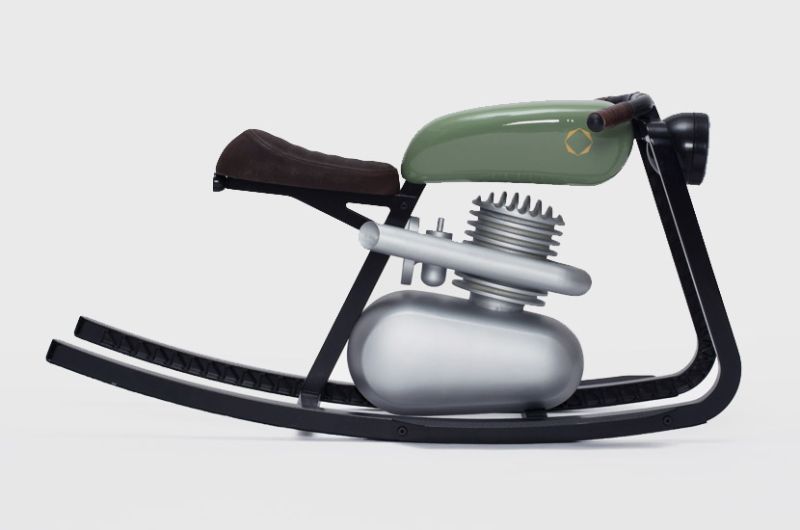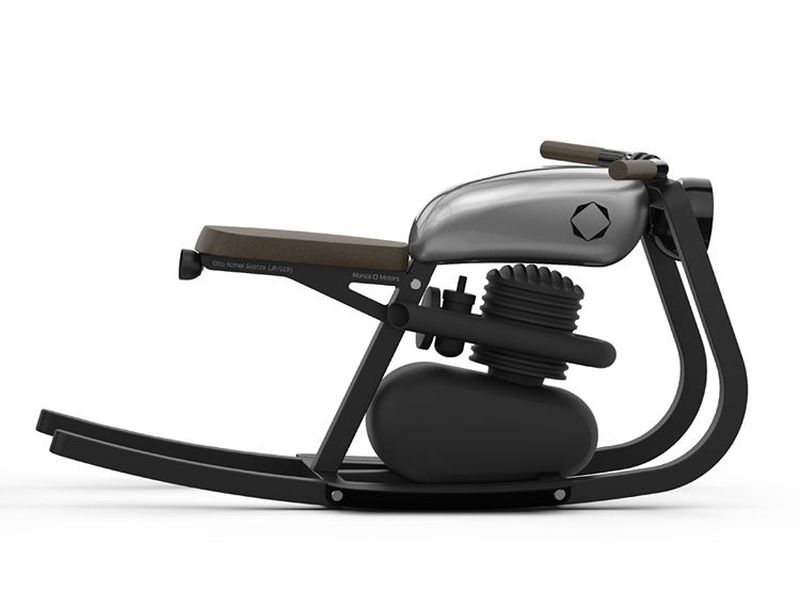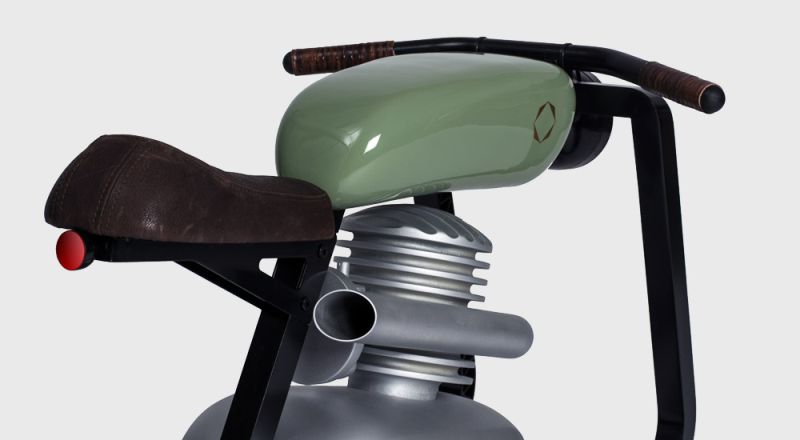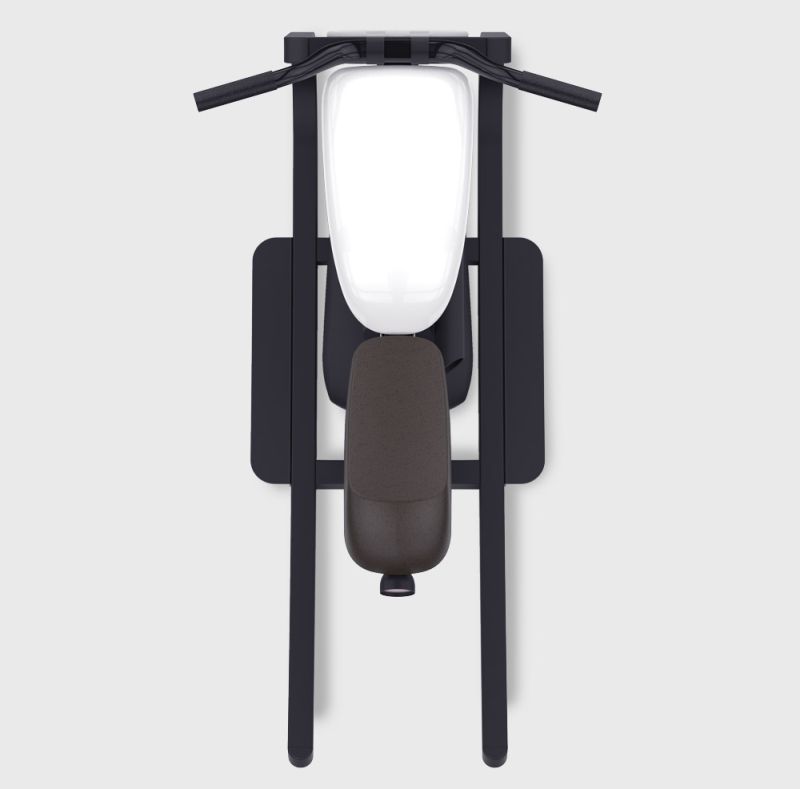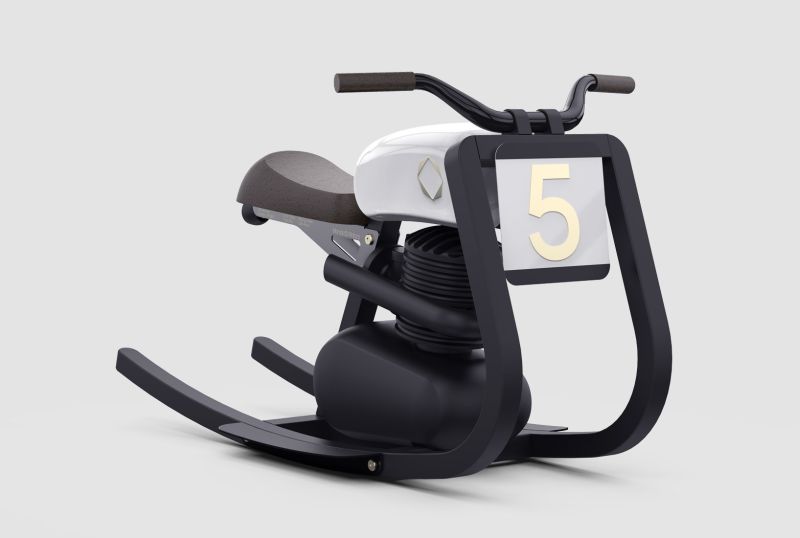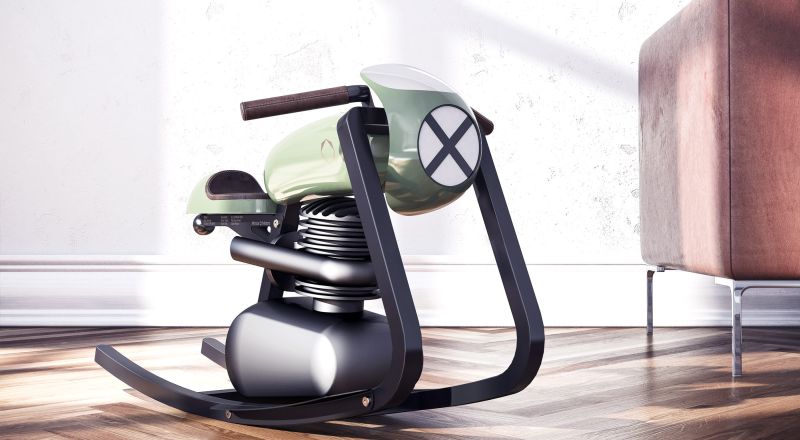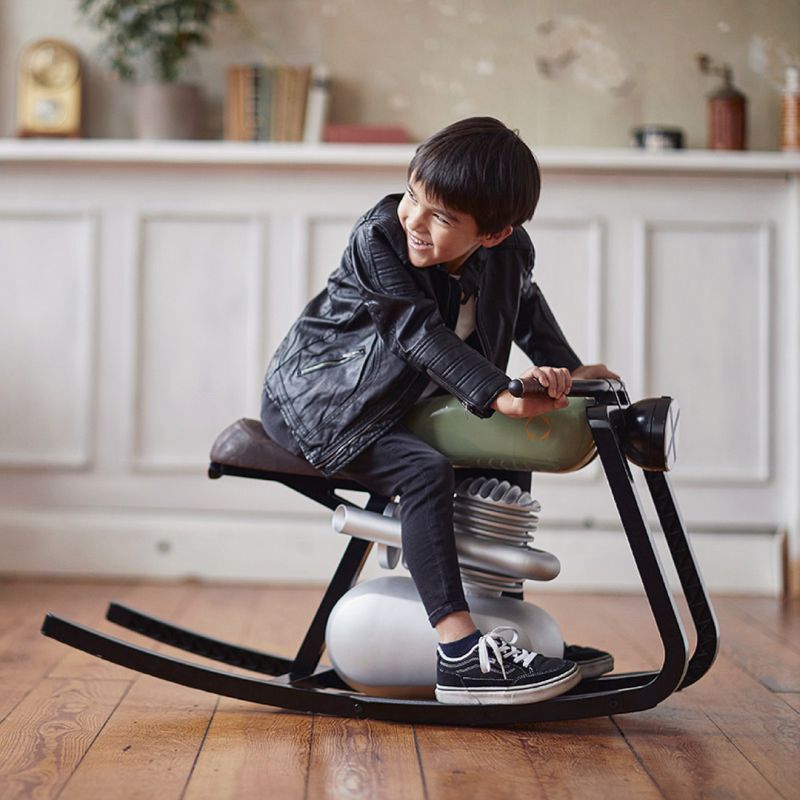 Via: InsideHook