MotoArt Company from Los Angeles often surprises us with unique furniture made from vintage airplane parts. The firm brilliantly transforms recycled metal into remarkable and functional furniture for both residential and commercial spaces. This time they've created a stunning Skybar from original commercial aircraft fuselage.
The Skybar features a shiny stainless steel work surface that rests on an elegant deep black composite counter top. On working side of the unit, there are sufficient shelves, cabinets and wine racks to store enough liquor as well as juice bottles without any clutter. However, refrigeration unit is not included and need to be bought separately. It also features illuminated bottom shelves with multiple electric outlets for making the area glow with vivacious blue lighting.
This contrasting blue light effect is also maintained in its front section along with industrial red chairs, shiny diamond plate base, aluminum I-beam foot-rail and mirror-polished fuselage; all these attributes add lively touch for creating eye-catching and welcoming atmosphere. The lighting effects can be controlled, when bar is active for making the guests feel as if they are actually enjoying drinks within classy business section of an airplane.
This vibrant industrial unit is idyllic for a contemporary home bar as well as corporate setups. It is available on the firm's official website in various customizable options. As of now, have a look at the video and images given below to find out more about the striking Skybar.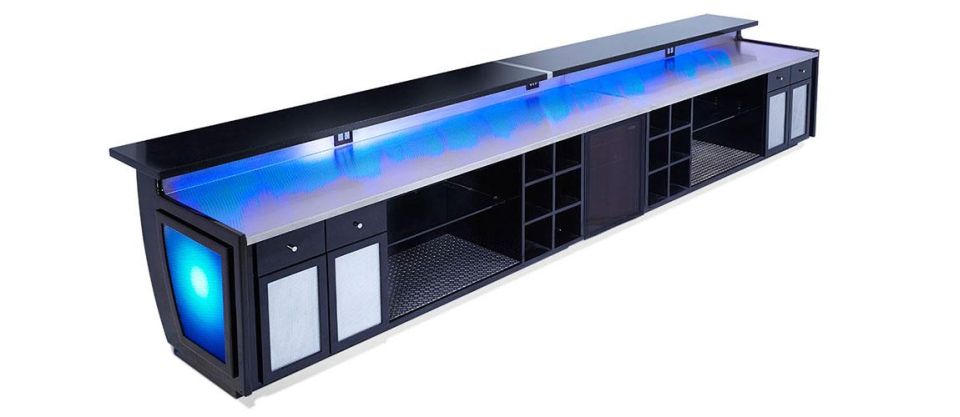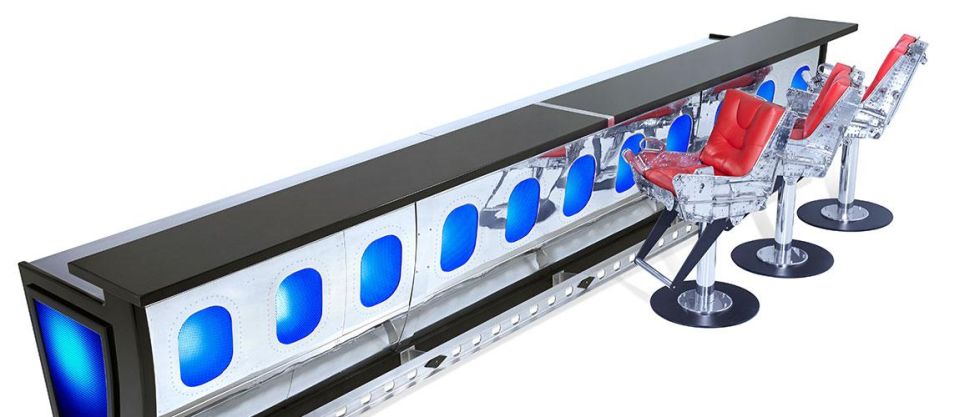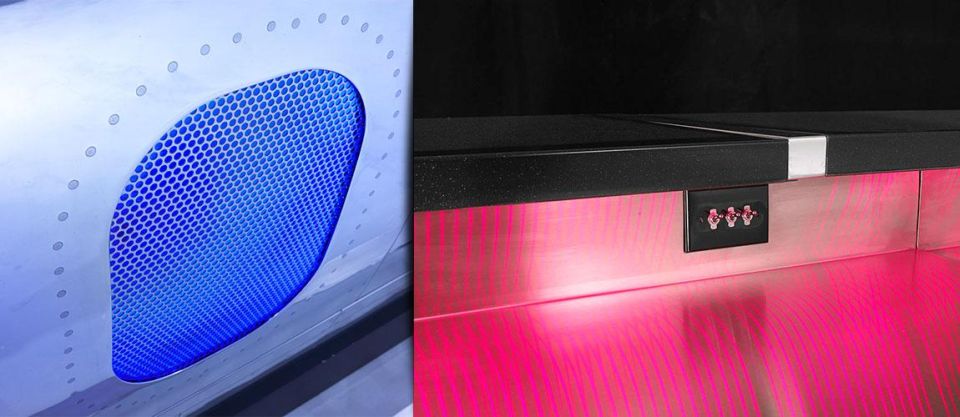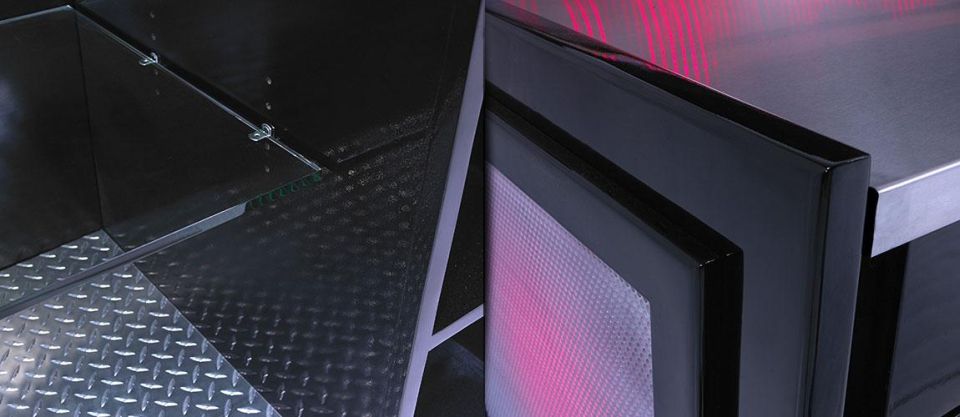 Source: MotoArt