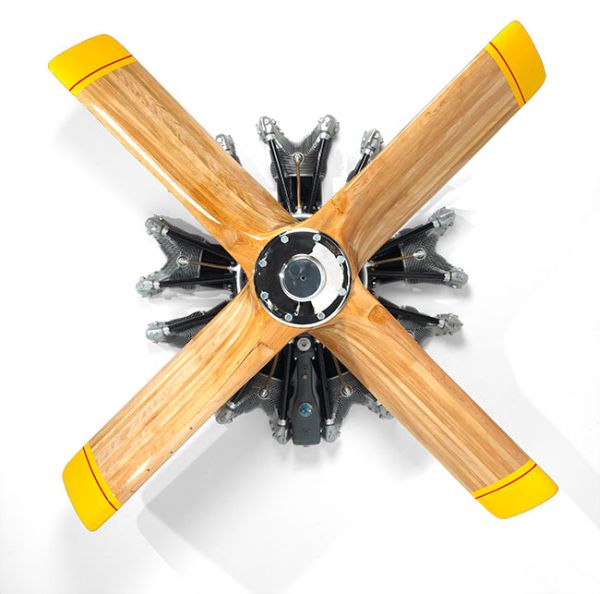 Residential desks, conference tables – you name it, and MotoArt have surely utilized a real aircraft part for the said furniture piece. And, now the designers (who only deal in authentic aircraft components for their creations) are back with their fascinating wall art conception. Robust and flourishing in every sense of the words, the entire contrivance has been refurbished from a four-bladed wooden Test Club propeller that is connected to a 1930's-50's Pratt & Whitney Wasp radial engine. In fact, it is this very boisterous fusion of metal and wood that endows that snazzy factor to the dedicated wall art.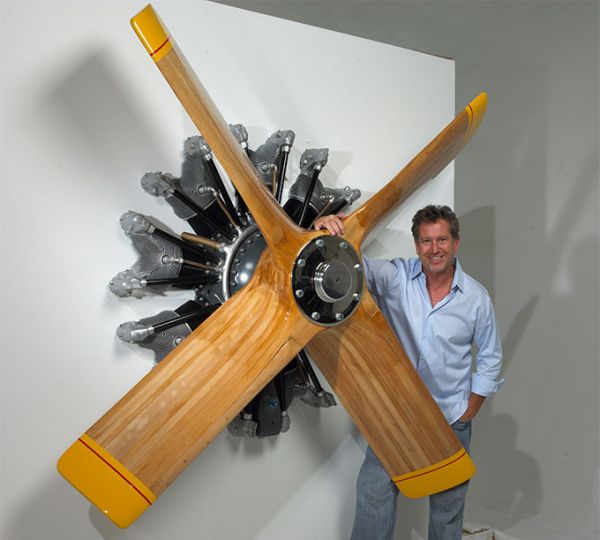 The Wasp radial engine comes from a renowned series of radial piston engines from the Pratt & Whitney Aircraft Company (P&W), manufactured between the 20 years period from 30's to 50's. And as such, many Wasp engines had been used in renowned aircraft models, like the F4U Corsair that saw service during Second World War and the Korean War.
Coming back to the conception at hand, the P&W engine is actually precision cut in half to fit the Radial Test Club Wall Art's form factor. The modified engine component is further fixed with wall mounted brackets to ease up the installation process. According to MotoArt's own words, the combination results in a –
stunning and beautiful display that will turn any office or home into a small museum.
As for the retailing part, the Radial Test Club Wall Art will not be sold in separate parts. For pricing details, please check MotoArt's product page.