UK-based product designer Clive Roddy has created a playful work table accessory dubbed Mousehole Desk Tidy to keep your work space tidy all the time. Roddy was inspired by Tom and Jerry Cartoons to create this incredible Mousehole with multiple functionalities. It is clear from its name that it houses your mouse securely after you're done with your work.
Besides that, it comes with two linear grooves at the top to safely dock your accessories including pen, pencils or business cards. It can also store phone, scissors or can also be used as a paperweight. This simple office accessory has endless functional possibilities depending on the user's need.
Each Mousehole is made of solid oak and its major operative parts are highlighted with durable enamel paint in three different contrasting colors- white, black and red. Furthermore, natural oil is applied on its beautifully crafted structure to provide an elegant polished finish. The size of this compact table accessory is about 7 x 4 x 2-inches and can be placed easily on your work table without occupying much space. You can purchase this useful small accessory online for £40 (approx. US $65) to constantly keep your workspace well organized.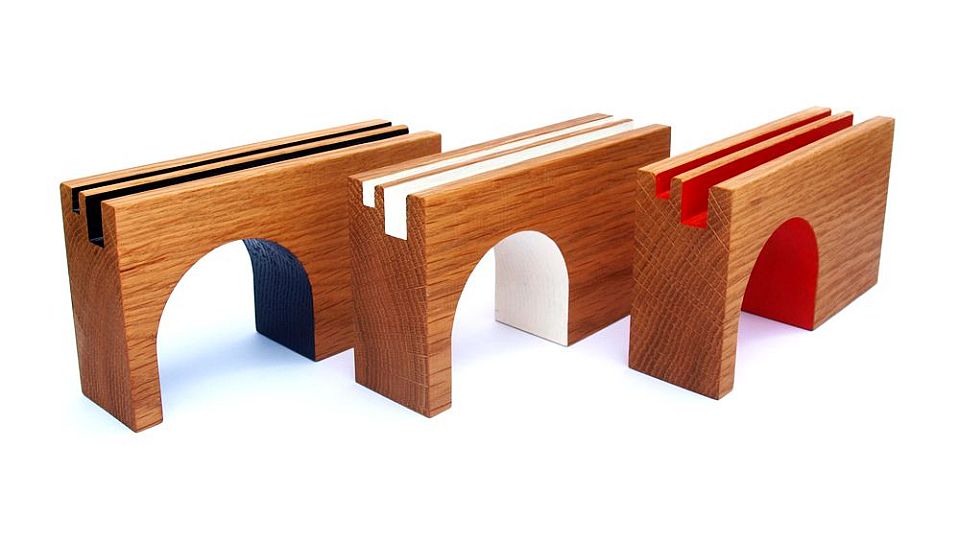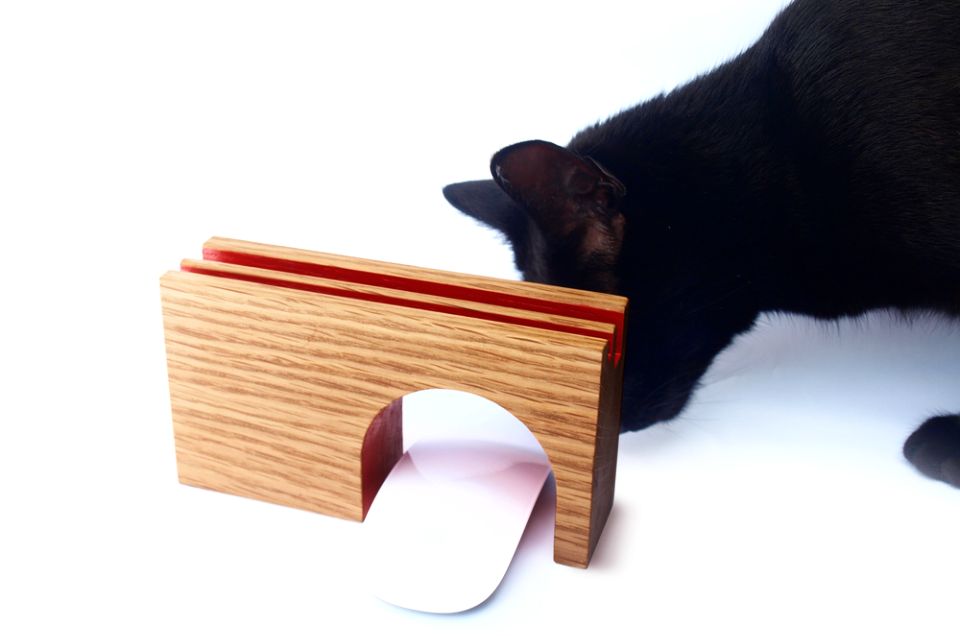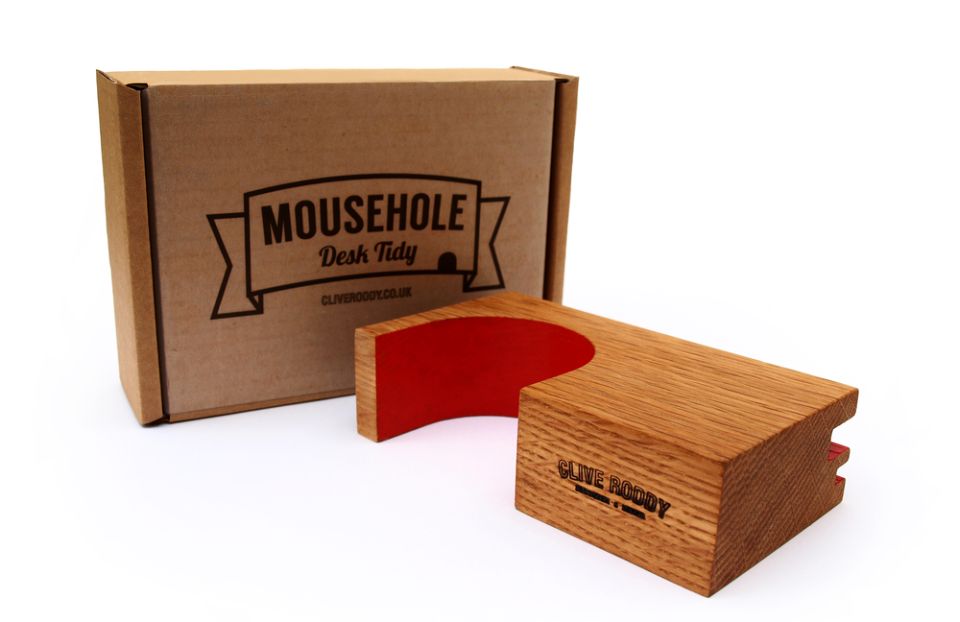 Credit: DesignSpotter