A cozy hanging chair near warm fireplace and a good book are sufficient for a relaxing day at home. But how about snuggling up in the mouths of predators? No kidding. South African designer Porky Hefer has recently created 'Monstera Deliciosa,' an amazing series of hanging animal chairs that come in shape of deadly sea animals showing their fierce teeth.
The hanging chairs are designed to look-like various sea creatures such as orca, pufferfish, pelican, manta ray, alligator and anglerfish. Moreover, Hefer has given them some fun names like Fiona Blackfish, Dora Esca, Joyce M.heloise, Crocodylus Eugenie, Behd and Pelicanus.
Despite looking ferocious at the first glance, these unusual furniture pieces allow users to sit inside the mouths of dangerous sea animals, whilst focusing on the fragility of nature. Each chair is offering 'nest environment' that is crafted out of traditional South African craft skills, including stitching, weaving and splicing together various fibers.
Therefore, these chairs offer a soft, cuddly space to snuggle up with a book. You're surely going to enjoy relaxing in the cushy mouths of these deadly beasts. Besides providing extra comfort, these dangling chairs will also help you to bring amazing sea creatures into your house.
Hefer has even premiered these pieces at Design Miami 2015 as member of the Capetown Southern Guild from 1 to 6 December. These open-mouthed animal chairs are currently on display in the designer's solo show at Southern Guild's Cape Town gallery that runs until 5 February.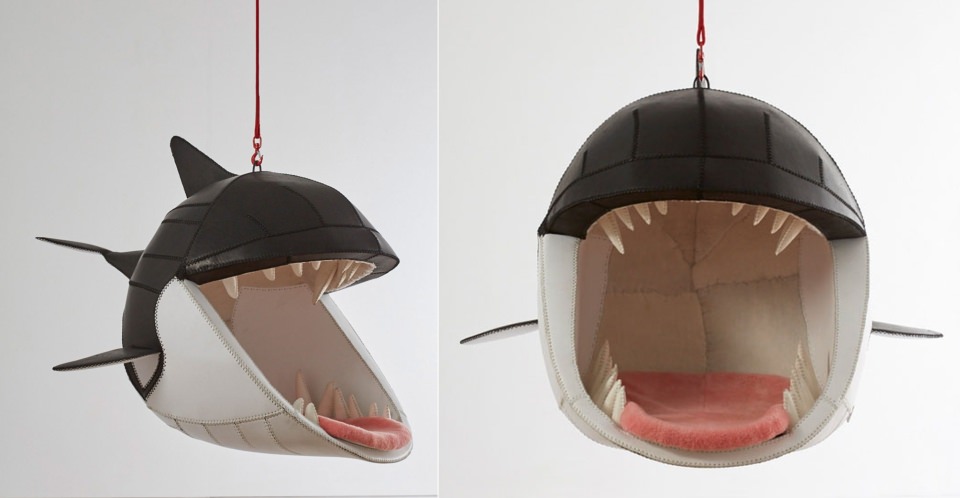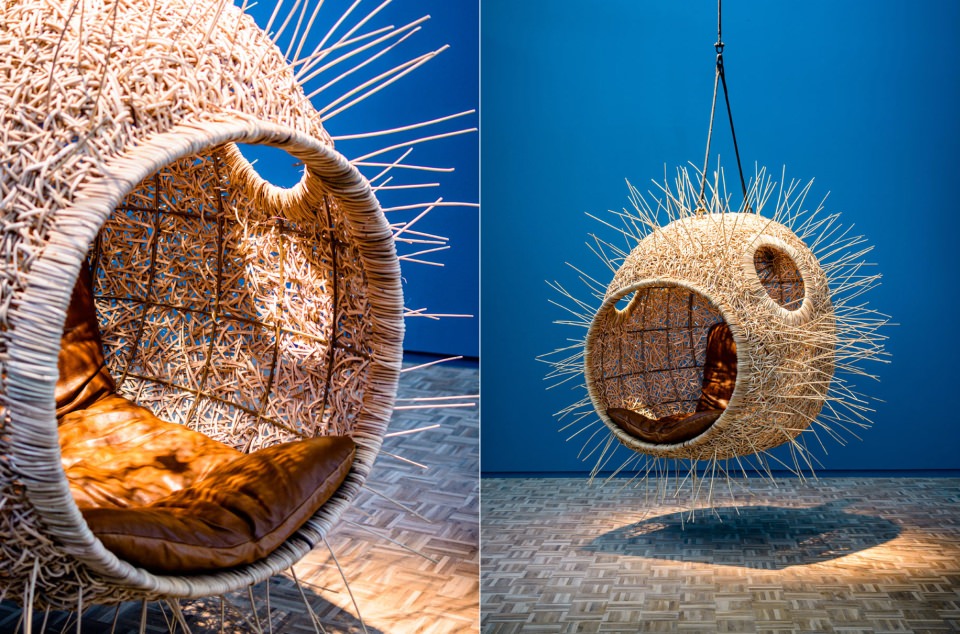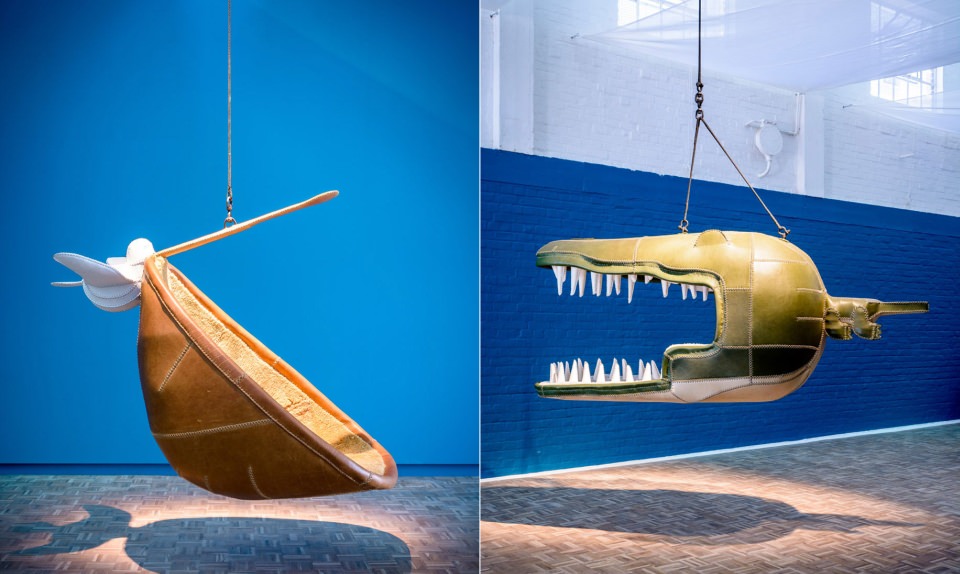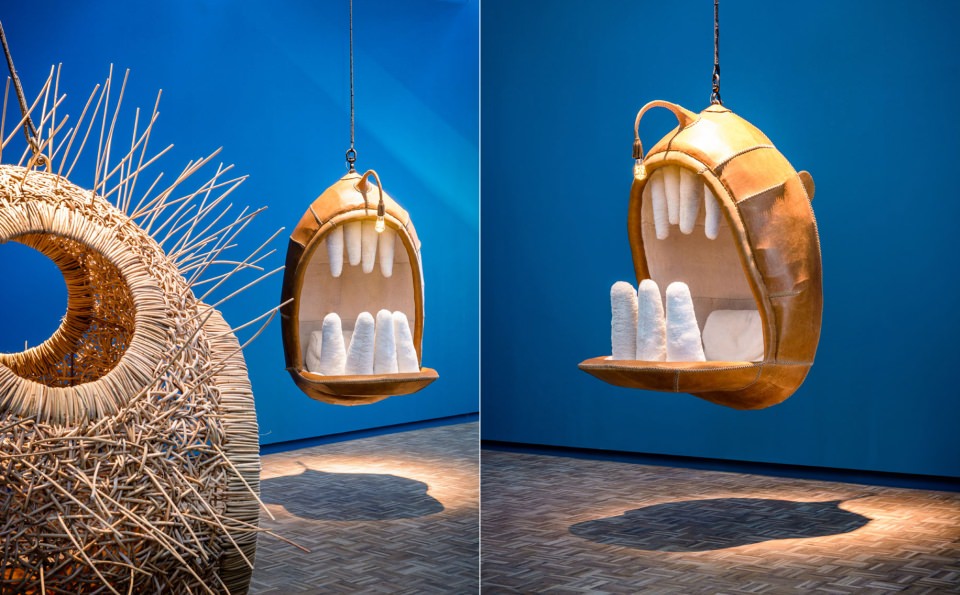 Via: Demilked