Madrid-based Elli Architects has beautifully maximized 312-square-feet Biombombastic apartment in Madrid using a movable origami wall partition. This moving screen is able to swing and fold in multiple ways to create different rooms within the limited-space.
Multifunctional space
The skilled architects from the well-known firm were commissioned to renovate the compact space in such a way that the less is more for the inhabitants. According to that, they have created a simple two-room layout that consists of a small bathroom, a large open space, and a movable wall partition.
With the help of this moving origami-like wall, the open space can be transformed into various rooms such as bedroom, kitchen, dining room and living area. In addition to this flexible wall partition, the house is also equipped with basic amenities such as kitchen area, fold-down dining table, fold-down double bed, washing machine and ample storage space.
Movable wall partition
The movable screen has three bendable wood-reinforced panels. As per the homeowners' changing needs, the wall can be pulled and folded into multiple positions. The partition is secured to the wall with hinges, and can also be detached and moved freely around the room. There are markings on the floor to help the residents arrange multiple divided spaces or a series of smaller spaces.
Check out the video below to find out how one wall partition can change this tiny apartment into multiple spaces.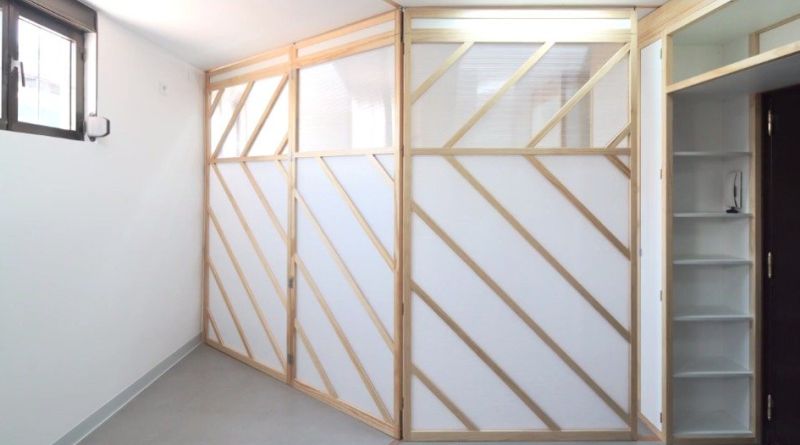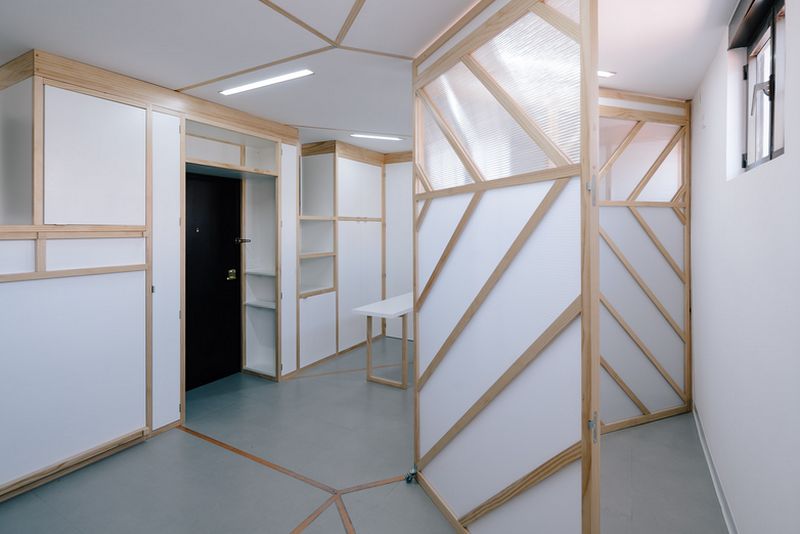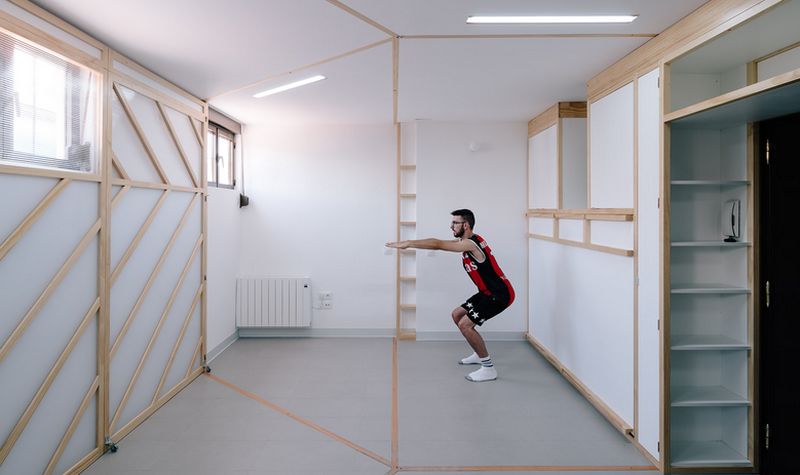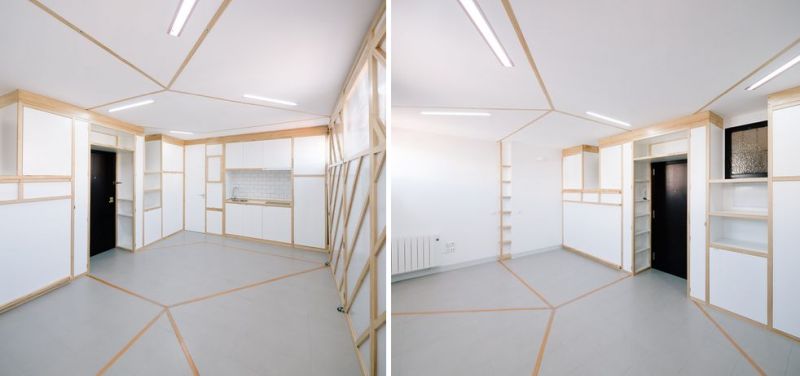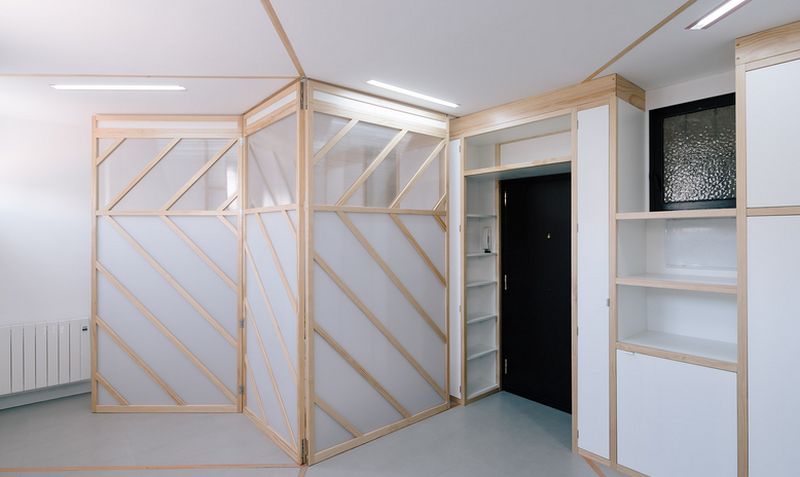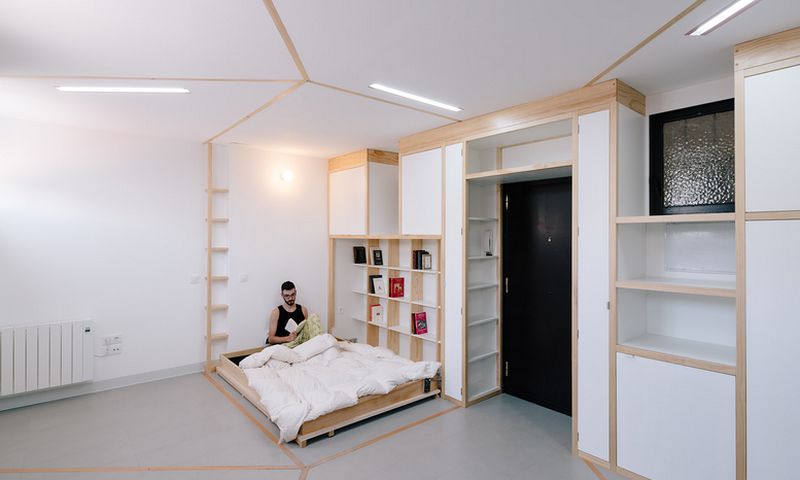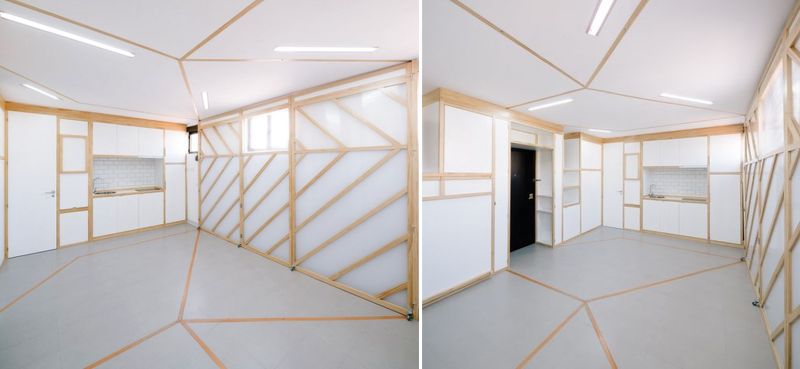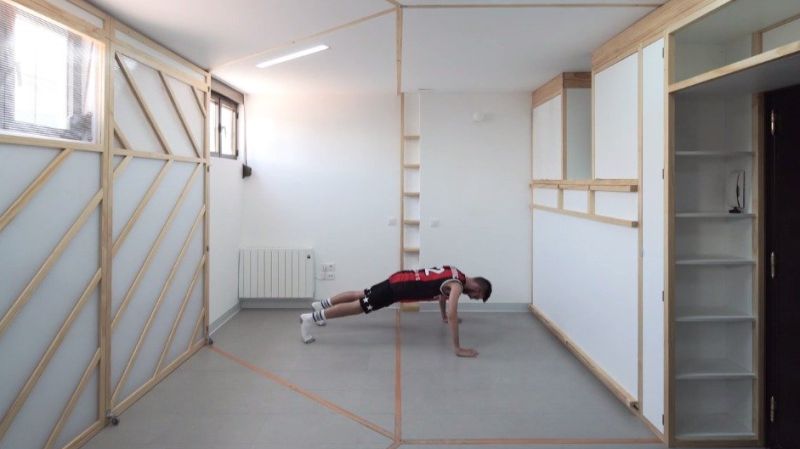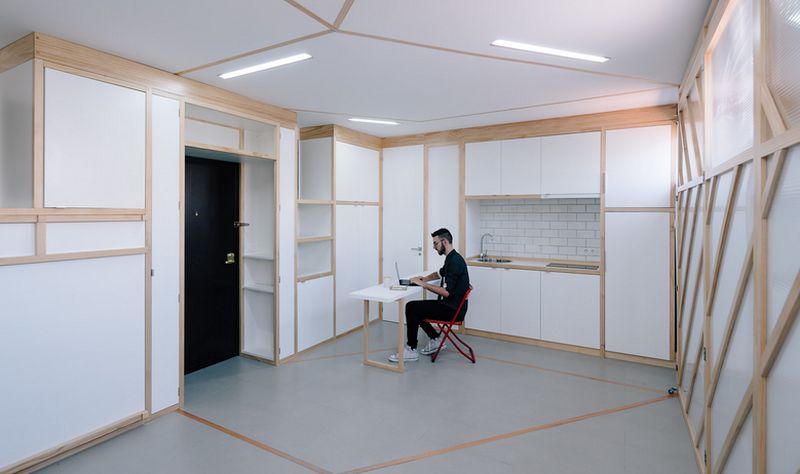 Via: BusinessInsider