This coffee table is literally on fire! Following the success of Too Much? Table that was unveiled back in 2014, Barcelona-based design firm Amarist Studio has once again joined hands with sculptor Alejandro Mongo for another functional art piece – 'Too Much? II' Coffee Table.
Design
Just like its predecessor, this sculptural furniture also appears to burn a pile of €50 notes inside, while a thin biofuel flame elegantly rises above its surface. The burning flame makes the viewers believe that the notes are actually burning inside the glass cube.
Don't worry, the pile of Euro bills is not real. It is actually made from sculpting resins, paint, wood, and paper. Each bill is hand-painted on a white sheet of paper separately using a 50 Euro bill as a model.
Sculptural furniture piece
The coffee table structure boasts a concrete body, a glass urn and a stack of Euro bills that are presumably be turned into a pile of ash. This statement piece would be a perfect addition to any contemporary living room, while reminding the homeowner about the relevance of money, time and people around them.
Have a look at 'Too Much? II' glass coffee table in the images below, and learn more about the design by visiting Amarist Studio's official website.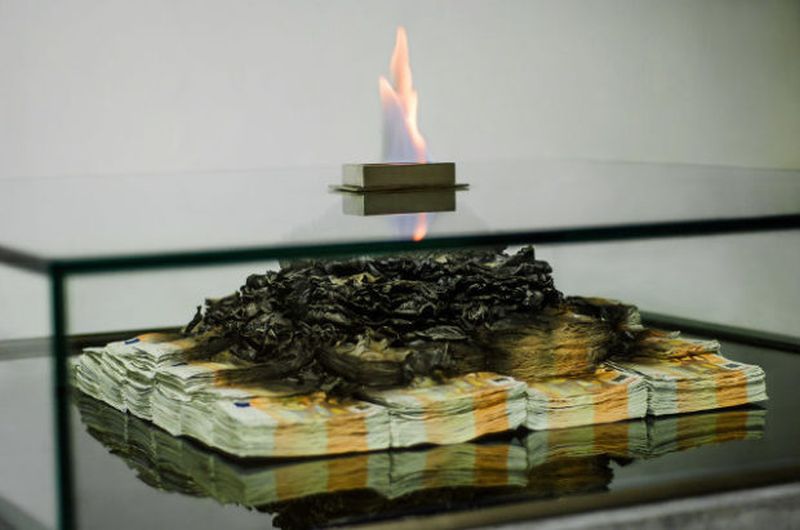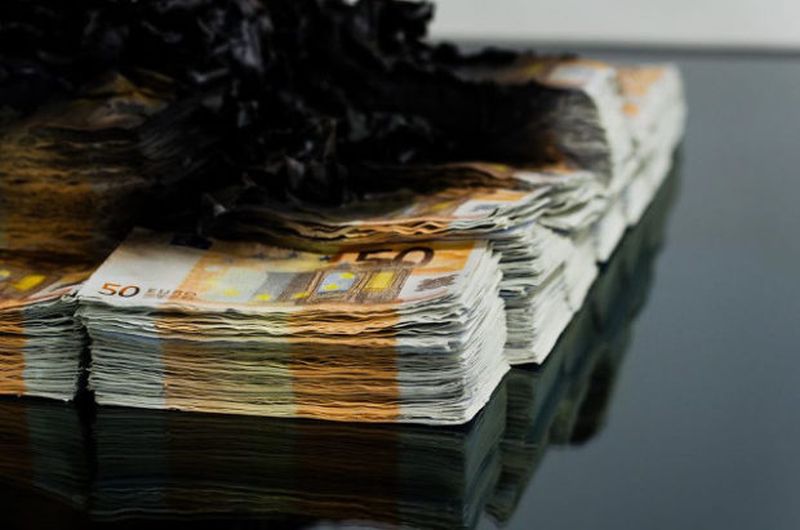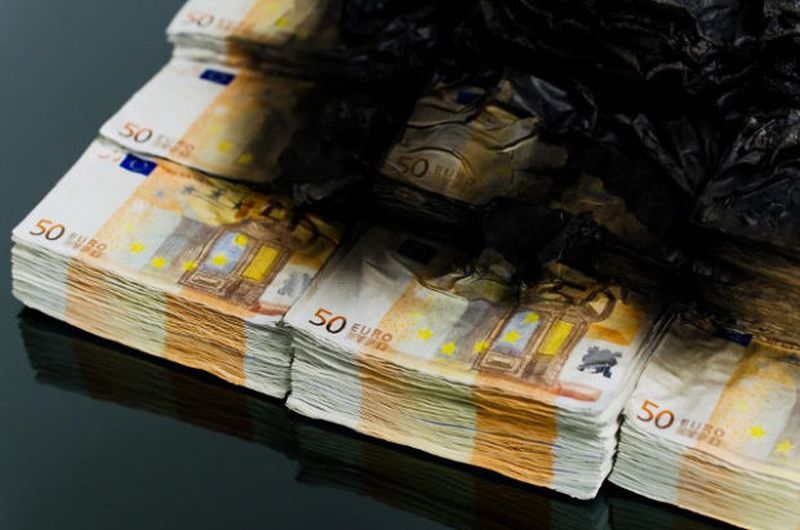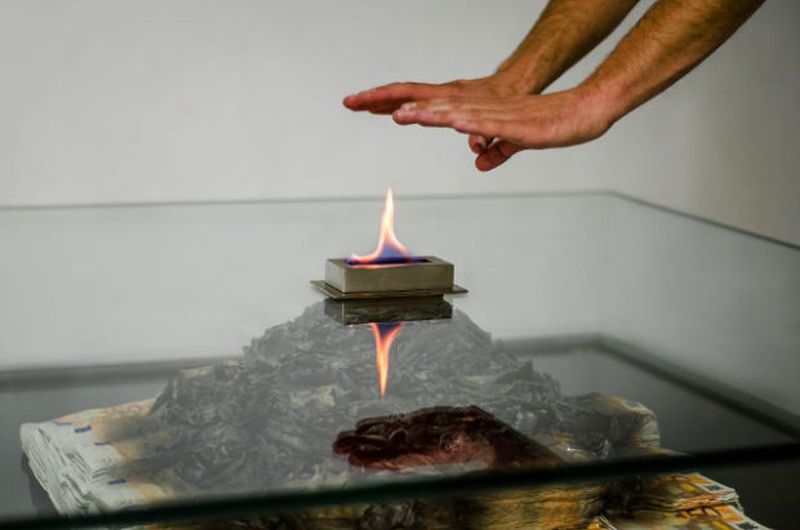 Via: Technabob