This festive season, we've already seen many ingenious contraptions and decorations for a cheerful Christmas. Even Nescafe shop in Harajuku, Tokyo gave quite an unusual treat to their customers by installing 11.5-feet tall mug-shaped Rube Goldberg Machine in the center of the cafe.
The Bluetooth-enabled machine is made from 1450 pieces of wood and has 180 wooden keys that act as a xylophone. As the ball bearings roll across the machine, it trigger hammers to strike glockenspiel keys to create a bell-like symphony behind the melody. This clever contraption has been designed to promote the company's Bluetooth-enabled coffee makers in Tokyo.
The device activates when guests who visit the cafe order a cup of coffee through Nescafe's "Barista i" app. Using the smartphone app, you can select your preferred brew and also pick your current mood, which affects what type of Christmas song you want to play on the machine. Your selection then plays a pleasant Christmas tune while your coffee is being made.
Sadly, it was on display until Christmas Day in Tokyo. But we're hoping that Nescafe's other outlets might come up with another extraordinary invention 2017.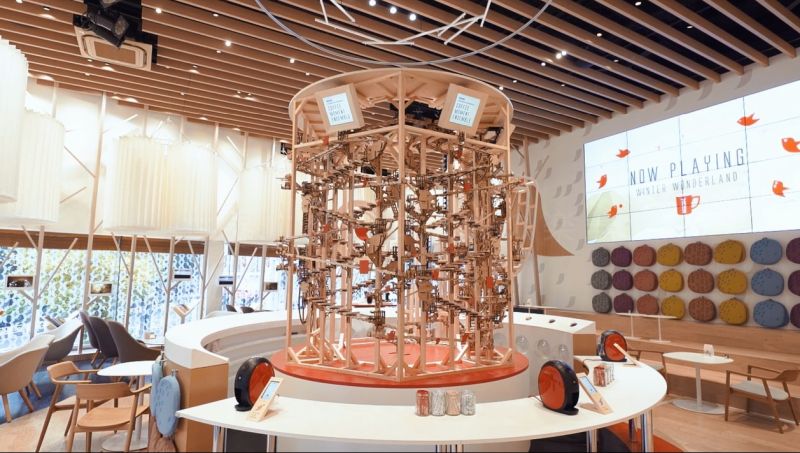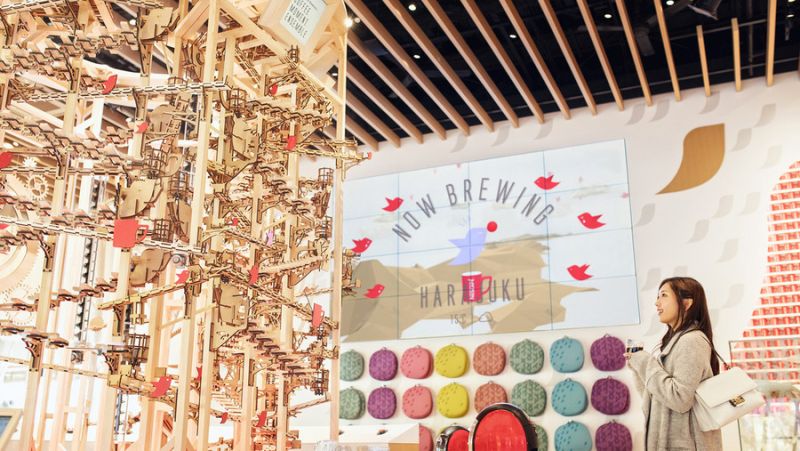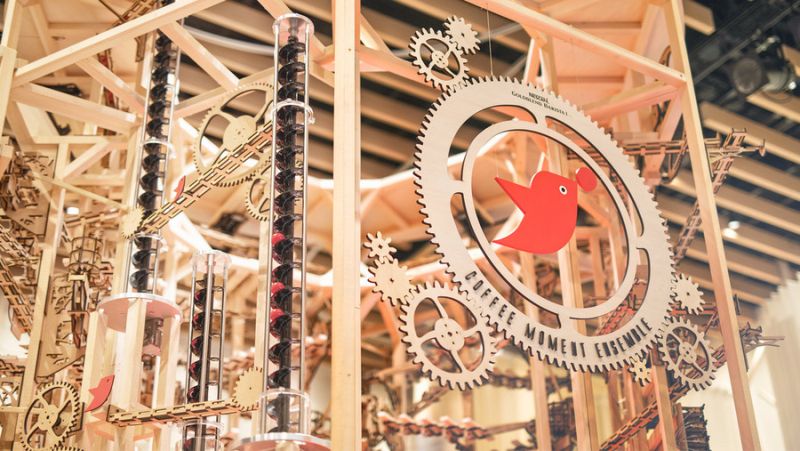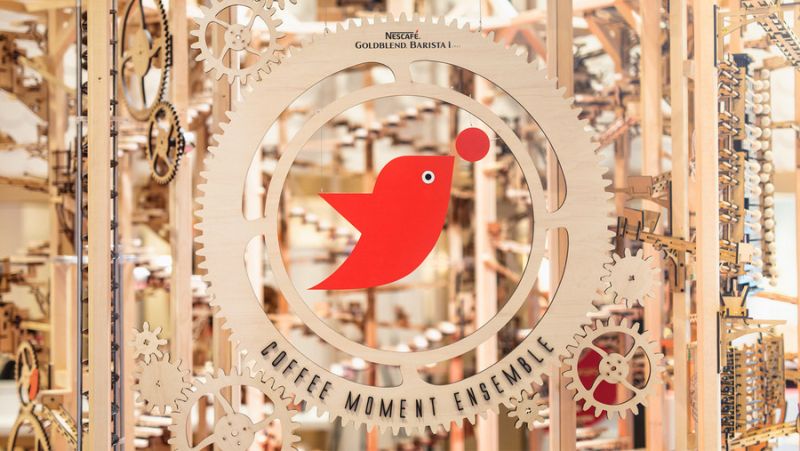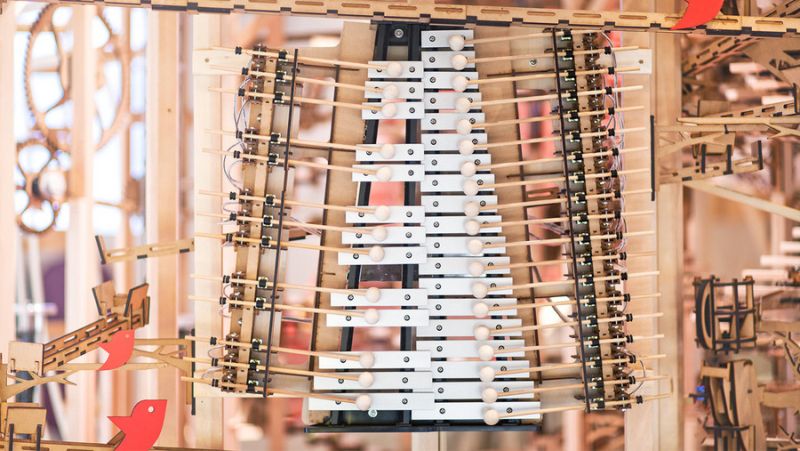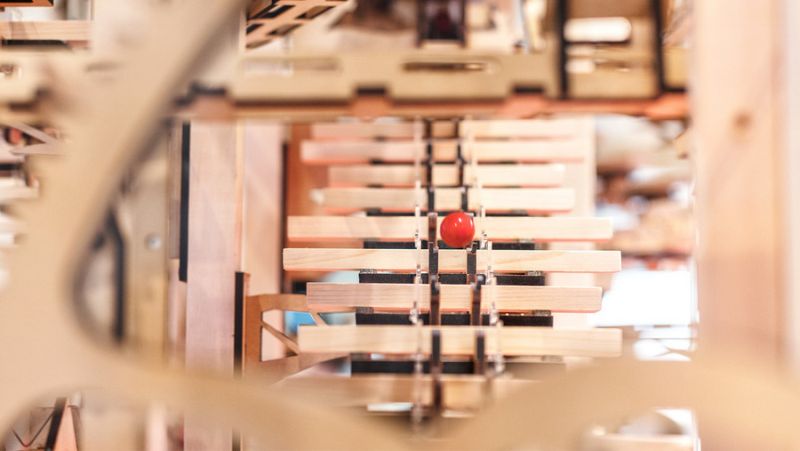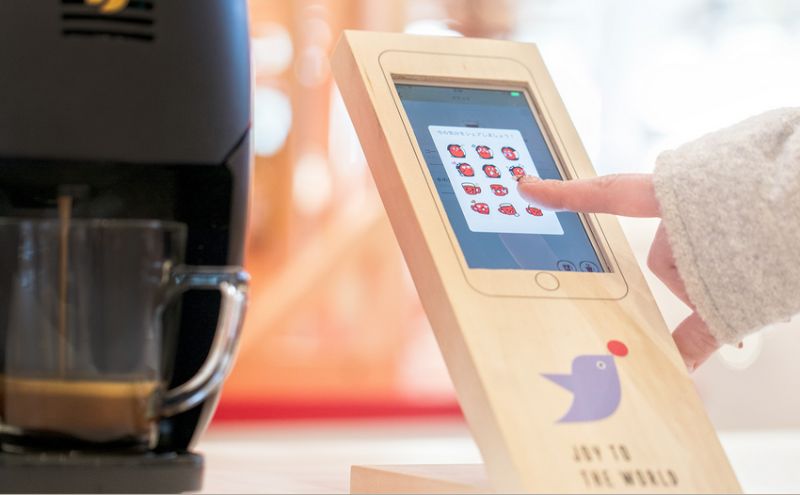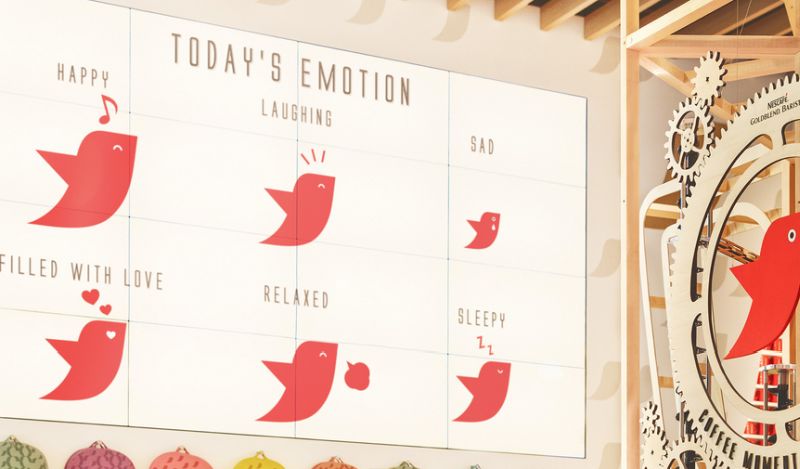 Via: Lostateminor