Every town in the world has some historic buildings, which were built according to the circumstances and facilities available that time. Traditional bricked buildings are great piece of architecture, but innovative vision to integrate modern home features in a historic home is a totally different thing. Similar kind of a project is recently completed by Asdfg Architekten by renovating Miller's house in Berlin as a lavish modern home dubbed as 'Müllerhaus Metzerstrasse'. The renovation was meant to create a contemporary home that combines existing bricked walls and urban interiors to keep traditional charm of the building intact.
Except bricked walls, all areas of the house are designed in white accent with rustic touches of wood everywhere from kitchen countertop to staircases and cabinets. The wooden staircase at entrance makes way for the upside loft space, whereas the space underneath serves as open kitchen area. A few steps from the kitchen, a dining table under attractive hanging lights offers pleasing dining environment. Staircases leading to the upside loft serve as additional storage racks and cabinets. A modern bathroom furnished with glass walls, bathtub and toilet is included in the space. On the whole, all remodeled interiors are mixture of traditional and modern details lending a luxury and classic feel to the home.
The design team of Müllerhaus Metzerstrasse smartly re-partitioned the space to integrate several modern details in a traditional-styled home, so that it doesn't lose its iconic appeal. The re-imagined color combination of the interiors makes it a modern home preserving traditional architecture.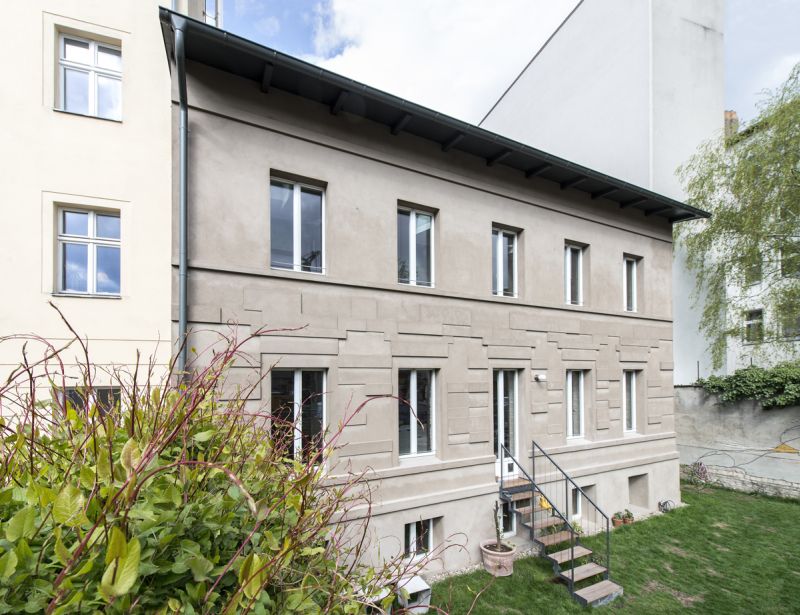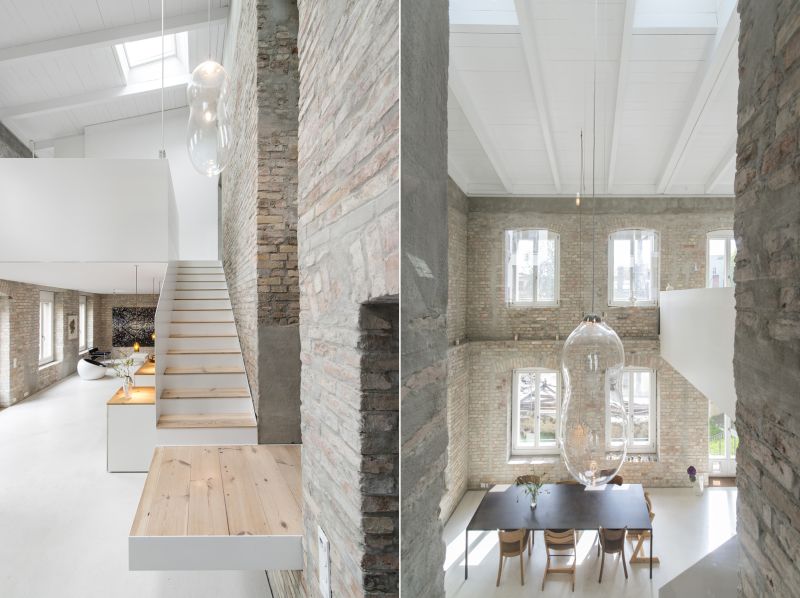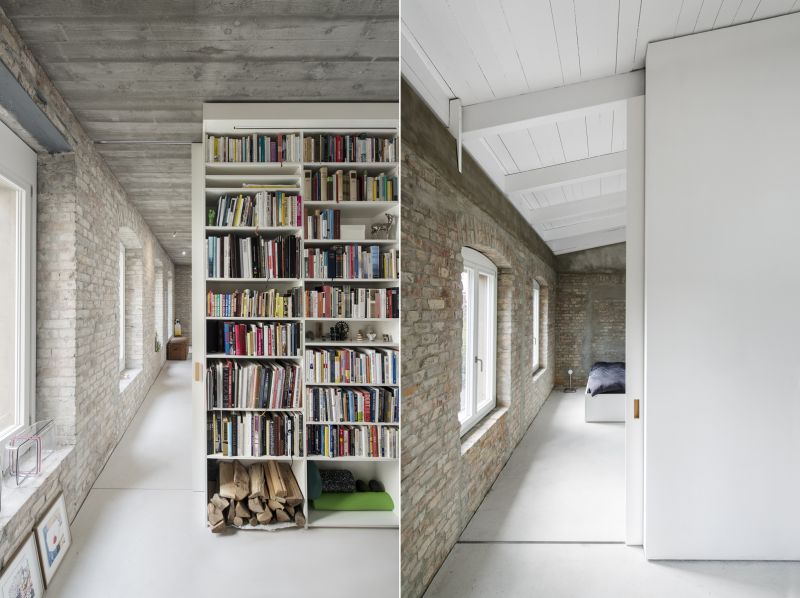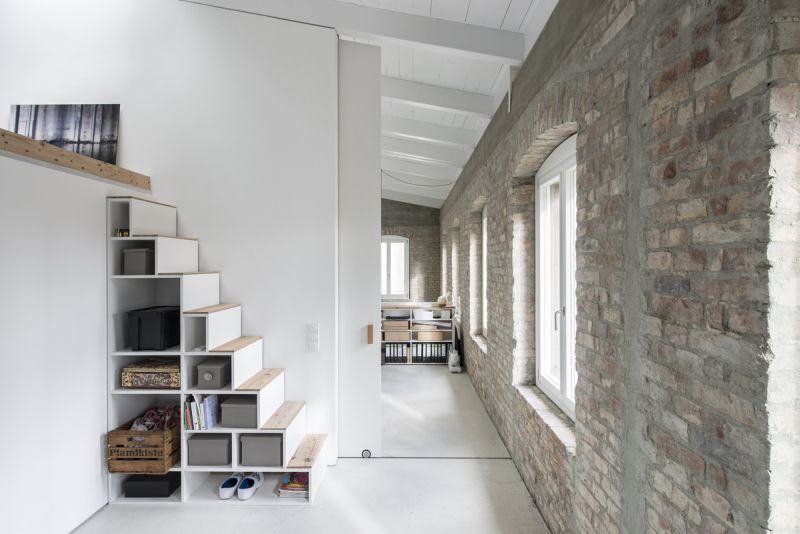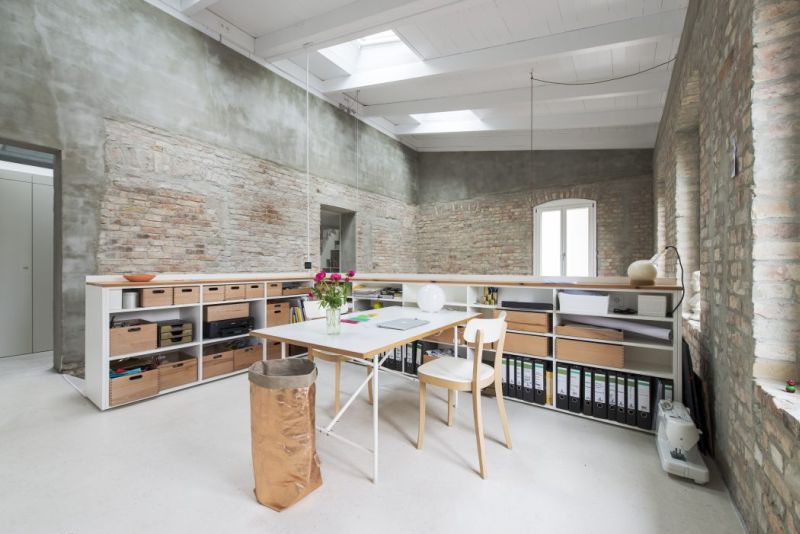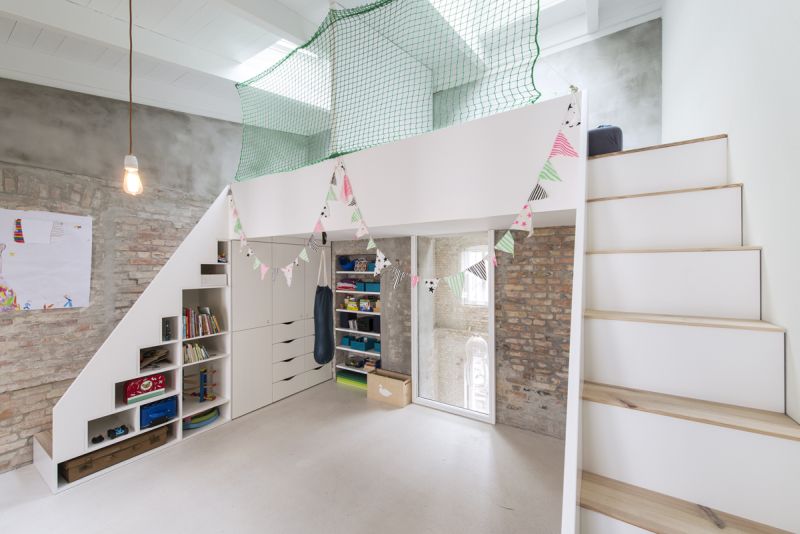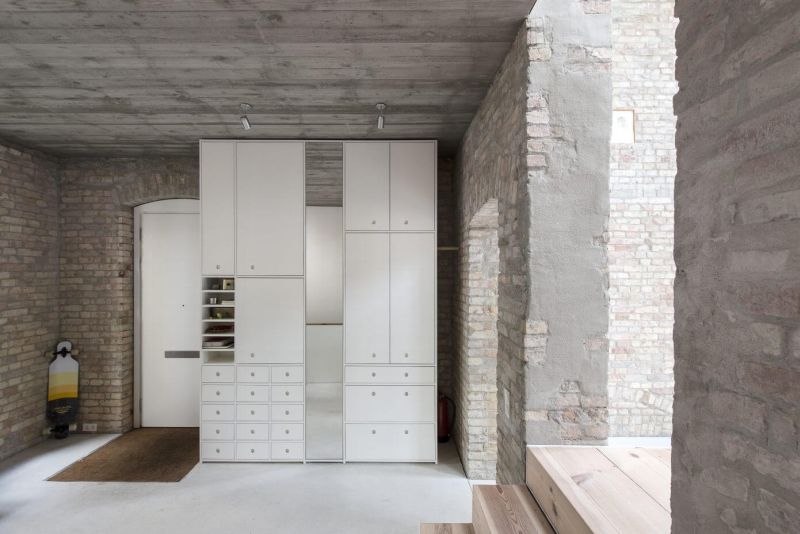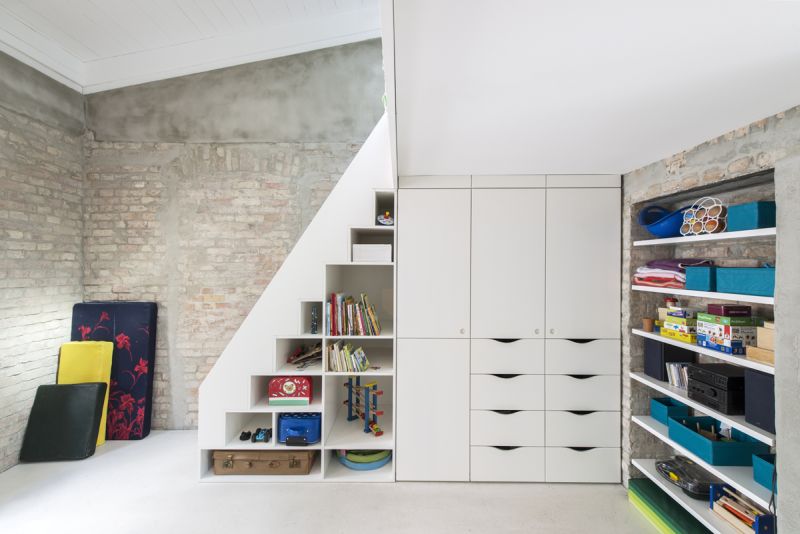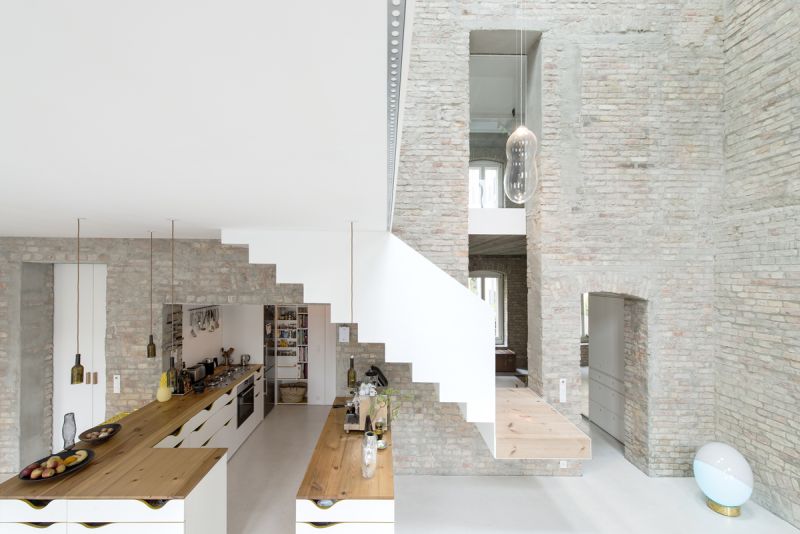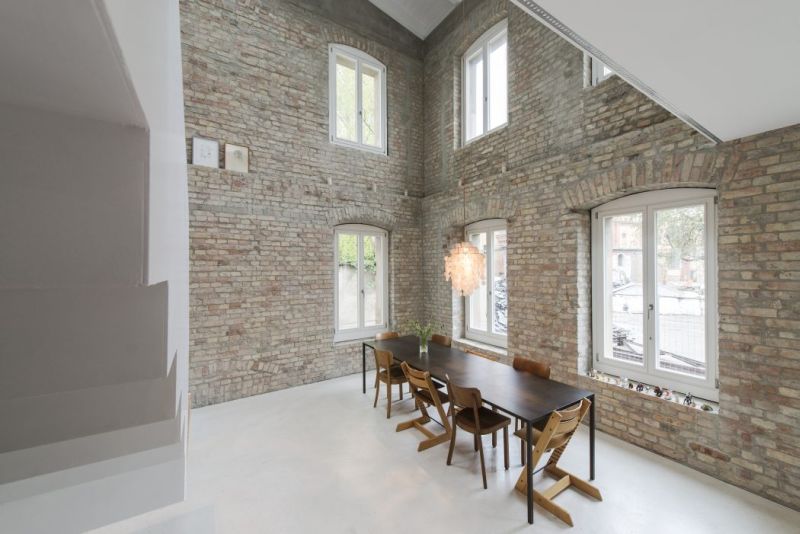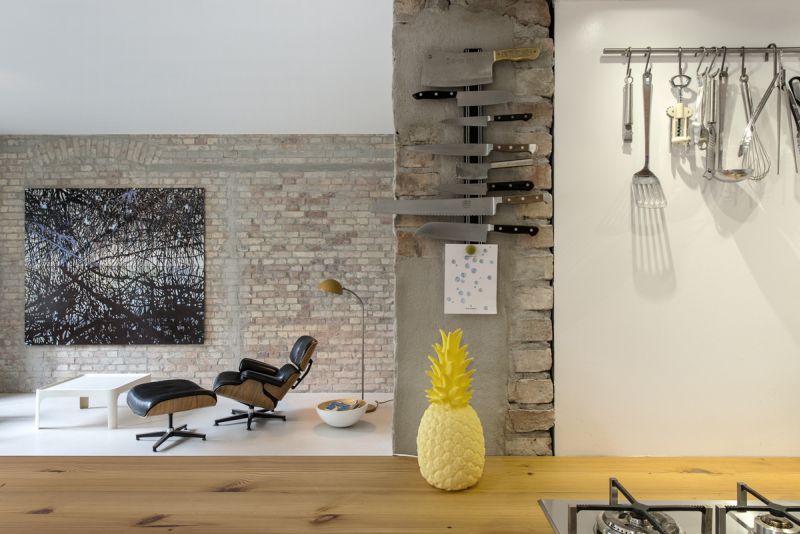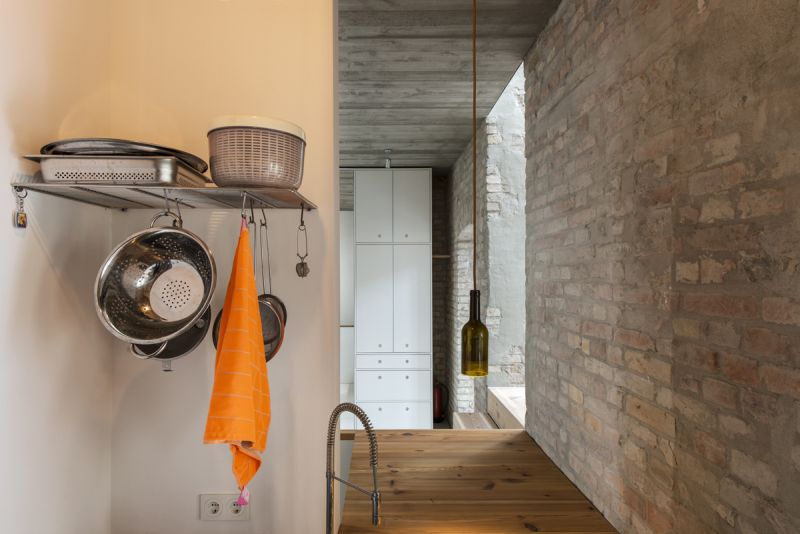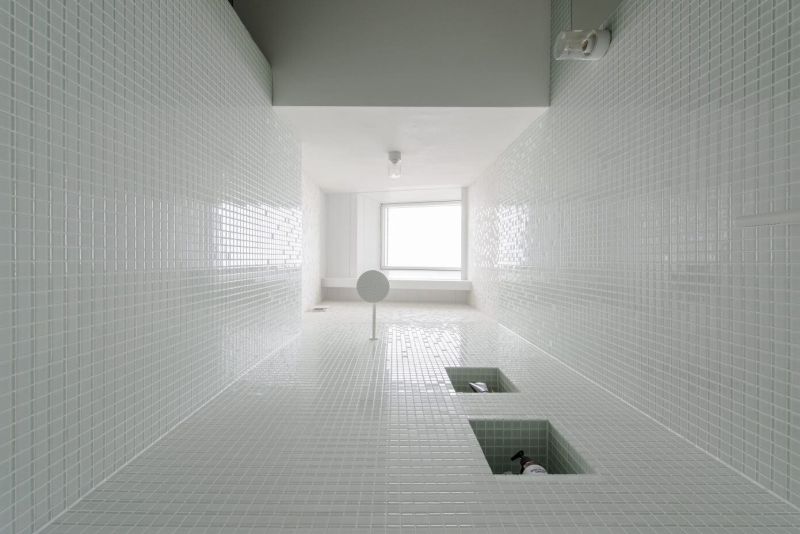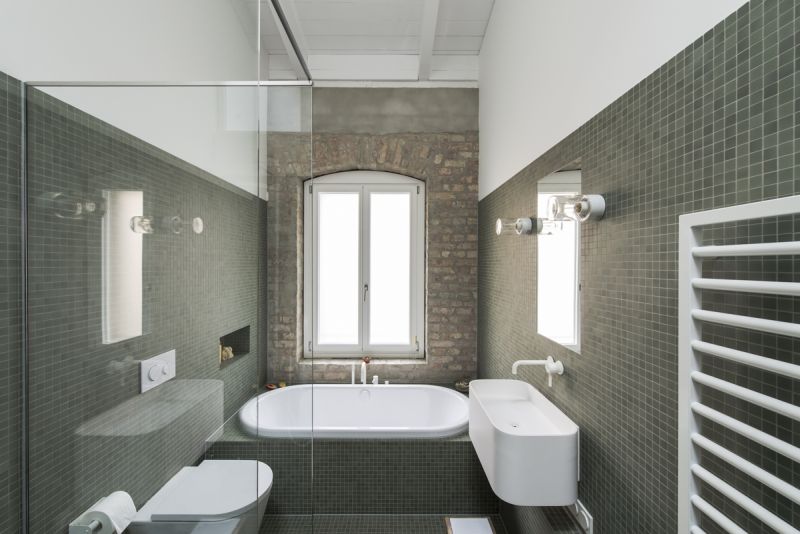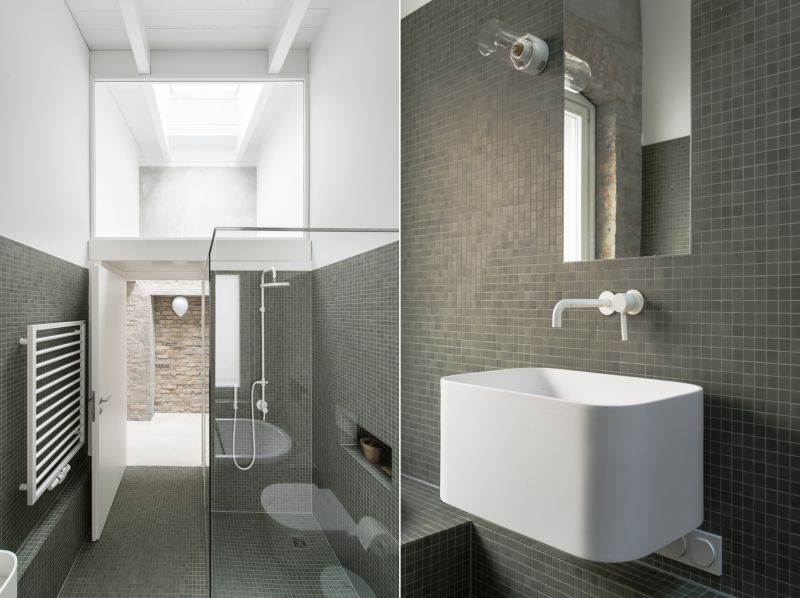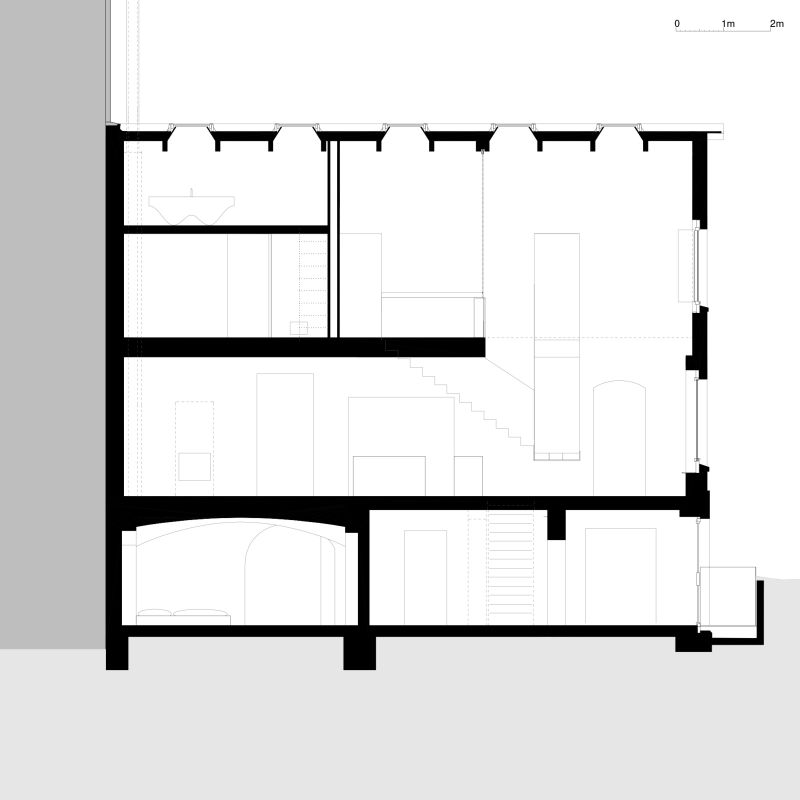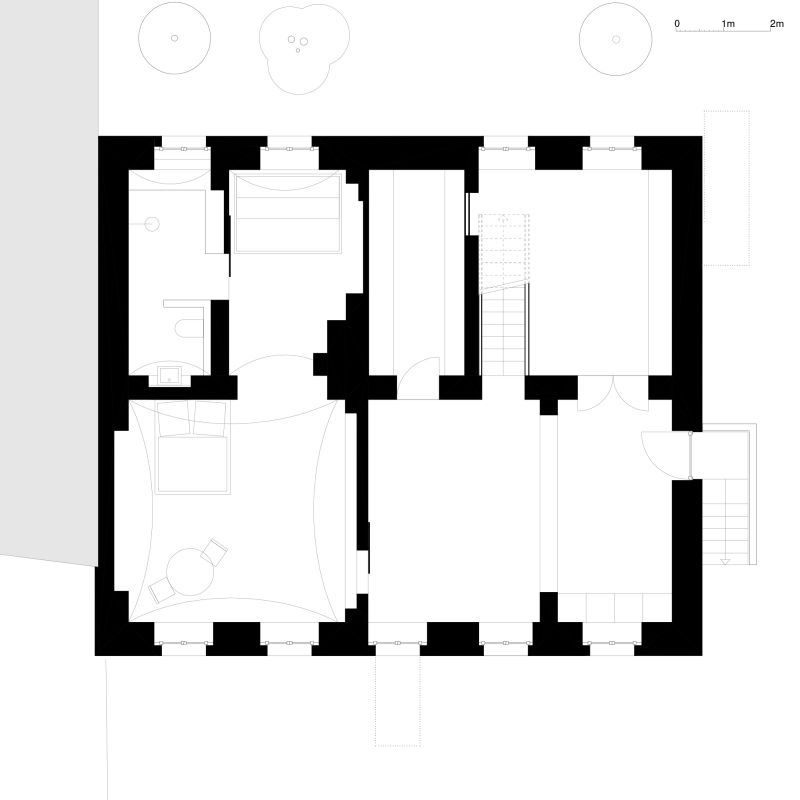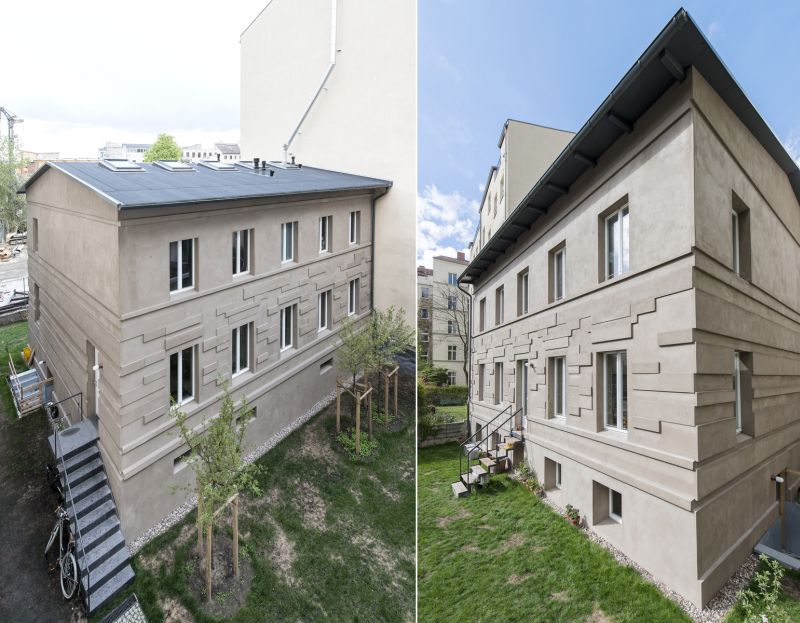 Via: HomeAdore