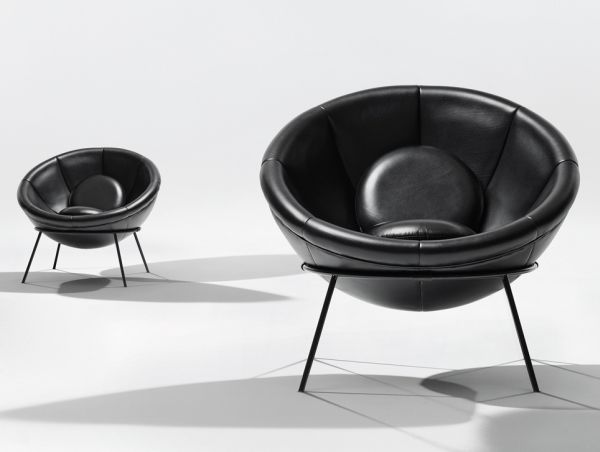 Long back in 1951, the famous Italian-Brazilian architect Lina Bo Bardi designed the multi-functional bowl chair, which was never produced in bulk. It has now been re-engineered and made in a more sophisticated and contemporary manner by the Veneto company Arper to match the current lifestyle. The late designer with her bowl chair interpreted the cultural sustainability in design and Arper proudly supports her imagination and continues to maintain the same dialogue through this object. The elegant chair was presented at Fuorisalone Milan 2013.
The bowl chair is not constructed to be just a luxurious piece of furniture that is only valued for its design alone, but also to serve as a multi-functional furniture piece. This modular chair is affordable and can easily compliment any of its surroundings. The combination of base and bowl make the chair to be positioned in different directions due to which it can be turned upright to serve as a coffee table, angled downward to become a reading seat and on adjusting the opening perpendicular to the floor it becomes a cradle to get a peaceful nap.
After the designer's demise, the Instituto Lina Bo e P.M. Bardi became the guardian for the copyright of Lina Bo Bardi designs. Arper has teamed up with the Instituto to produce a limited edition of only 500 units of bowl chairs.
Via: KlatMagazine