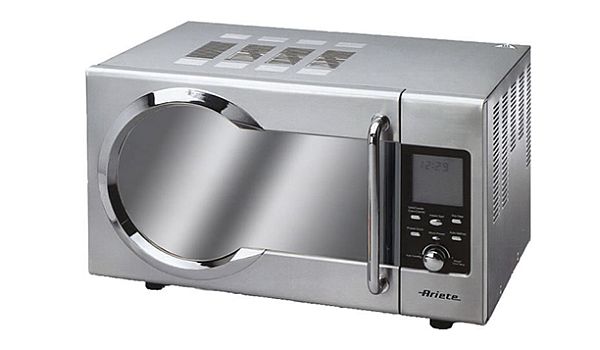 As the New Year is here and you must have planned elaborated family dinners. To add on to your happiness in kitchen a multifunctional microwave is a must have. A 4-in-1 multi function microwave can make the most out of your kitchen space as it combines a microwave, a grill, a toaster oven, and a bread maker into a single stainless steel covered metal box. The multifunction microwave from the house of Italian kitchen appliance brand Ariet comes with a 25 litre cooking capacity, 1.3 kW oven, 1.0 kW grill, 0.9 kW microwave, and a 31 cm diameter rotating plate.

To simplify the operation, the manufacturer has placed a beautiful digital touch/display to control a number of programs which includes bread baking, 7 cooking programs and defrosts function. Also, it has a special feature of child lock so that you are at ease even if your child is in the kitchen. Other salient features like program end alarm, stainless steel interior and exterior make it must-have compact appliance for all kitchens.
Priced at €130 ($172), this multifunction oven gives you unsurpassed flexibility and total control. It provides up-to-date technology and exceptional quality to simplify the way you live.
Via: Gizmodo/Appliancist