Taiwanese designer Laurel Hwang has created a multi-purpose furniture named 'Plier' which can transform open living spaces into personal areas whenever the need arises. When you first look at the room divider, it appears as a simple screen, but in fact it has hidden function which converts it into a bar table too.
The screen cum bar table can accommodate six to eight people at a time. In a way Plier is the perfect solution for small city spaces. The accessory is made with a perforated translucent pattern panel that forms a spatial boundary within the room space. The room divider has hydraulic pistons that are within telescopic rods, allowing Plier to transform between a bar table and a screen with ease.
ALSO READ: Link room divider beautifully separates one area from another
Regarding its design Laurel Hwang says:
Since the screen and bar table both has flat surfaces, combining these two into deformed furniture, changing the atmosphere turned out to be the main idea.
Plier is a true amalgamation of elegance, harmony and comfortability ideal for modern homes. It looks so stylish and light enough that you can move and transform it without any help. Although the designer has only talked about Plier being used as a room divider or a bar table, but it can also be used a sun shade for outdoors.
The room divider comes in three different shades of grey with colored pipes. Hwang choose bright colors because light contrast looks light-weighted that display the furniture piece uniquely, and it easily blends with the environment.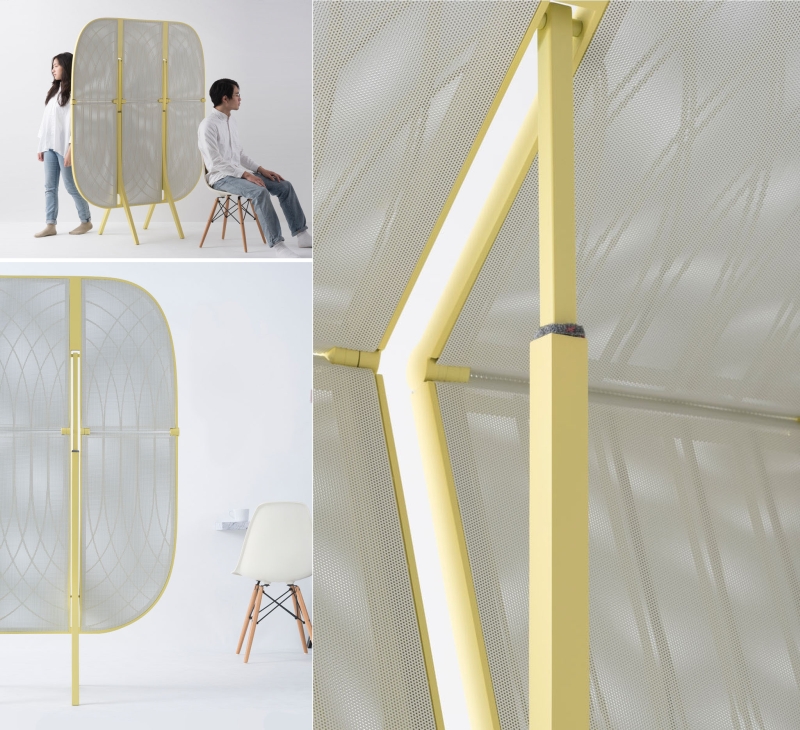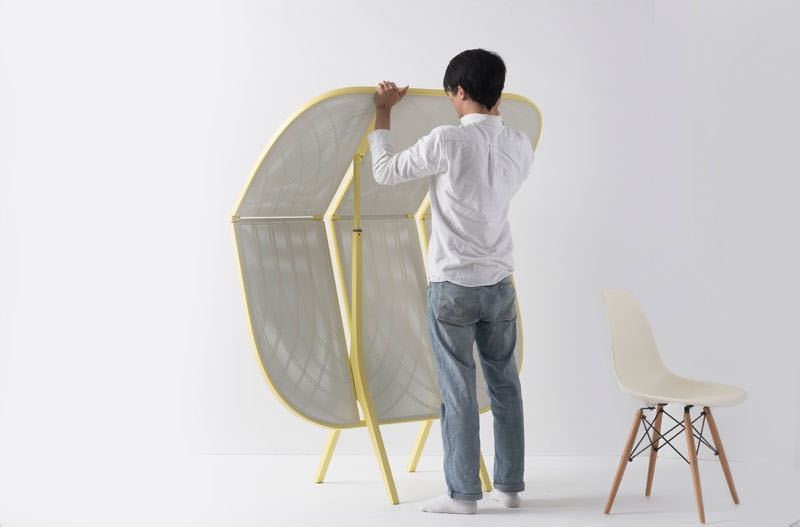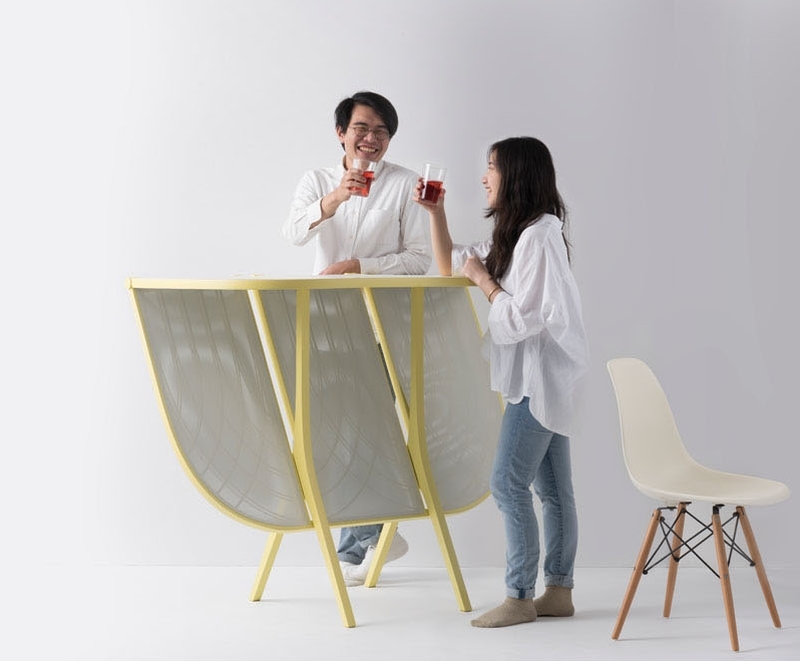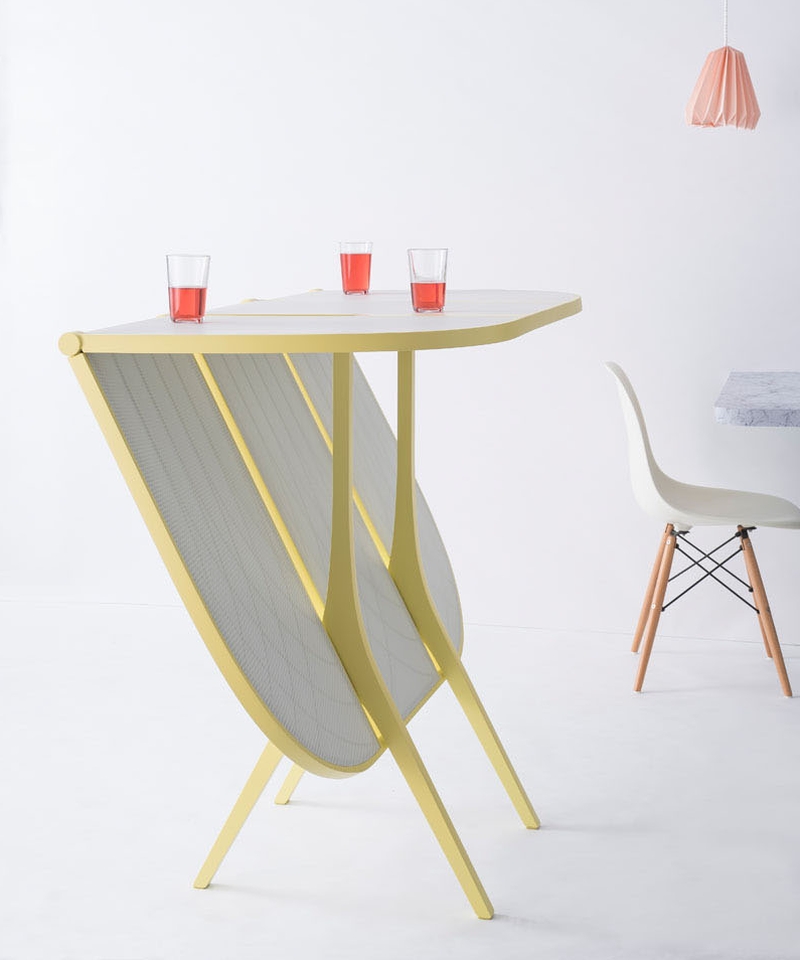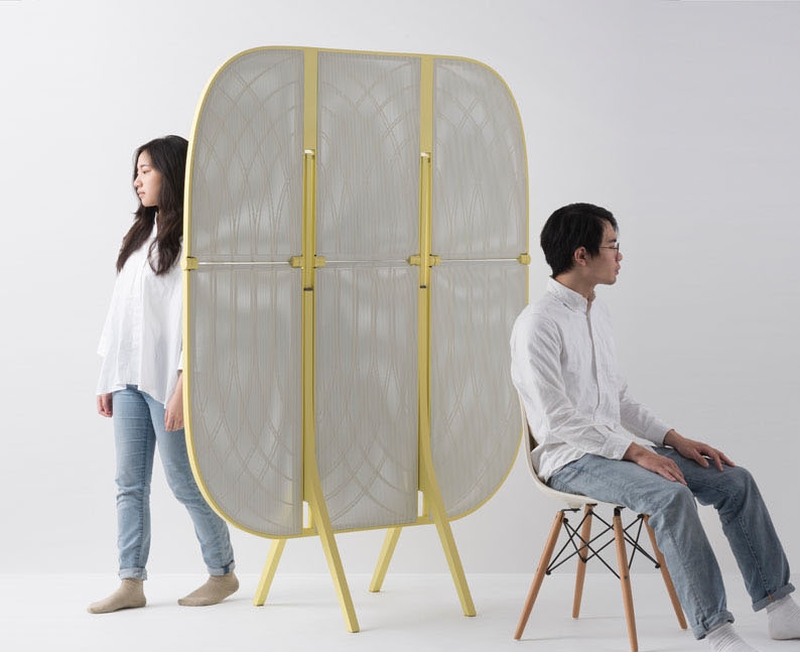 Via: Contemporist