Insulating envelope all around the building is the most important exterior element responsible for energy-efficiency, protection of interiors from external environmental impacts, and architectural aesthetics of the building. In the near future, green building envelopes will become a requisite option to deal with the ongoing environment destruction. A team of researchers from the Technical University of Munich (TUM) has also developed 3D-printable translucent building facade elements that will open new possibilities in the architecture industry. Dubbed Fluid Morphology, this innovative polycarbonate façade will collectively work for ventilation, insulation, and shading to help save energy as well as money.
Moritz Mungenast, a research fellow at the Associate Professorship of Architectural Design and Building Envelope at TUM is improving the building envelope concept along with his team. They are working to make a polycarbonate façade that can penetrate light through its surface, and protect the building from environmental impacts too.
Thickness of the wavy surface of façade varies at different points, and there are humps and bumps in the surface to limit the light transmission, as well as keep the interiors protected from wind and rain. Mungenast and his team are trying to create a unique wavy pattern for the façade surface that can maintain scorching heat in the summer and let enough light in the winter season.
Also Read: Mugu House's eco-friendly building façade of wooden strips
The design team has installed a 1.6 x 2.8m facade element in the solar station on the main building of the TUM in Munich's Arcisstraße to test the concept. 3D-printing technology has the capability to change the world, and plenty of 3D-printed houses, furniture, food, clothing items including this 3D-printed polycarbonate building façade are its evident proof.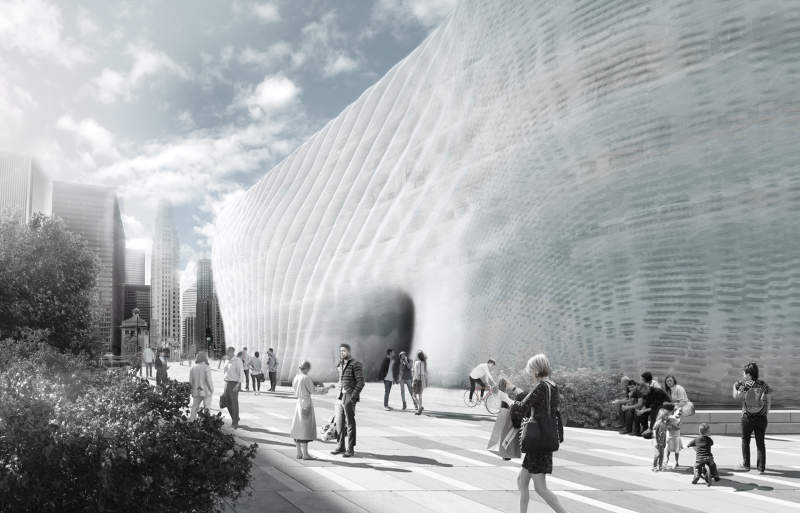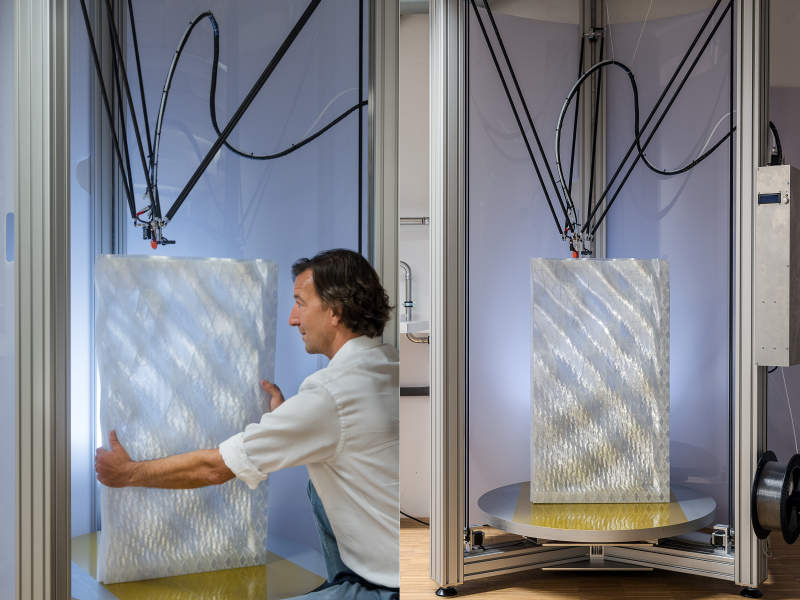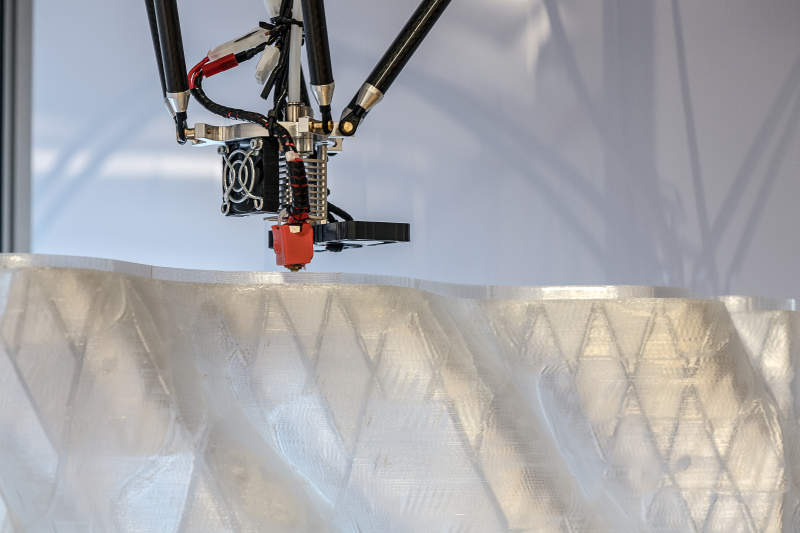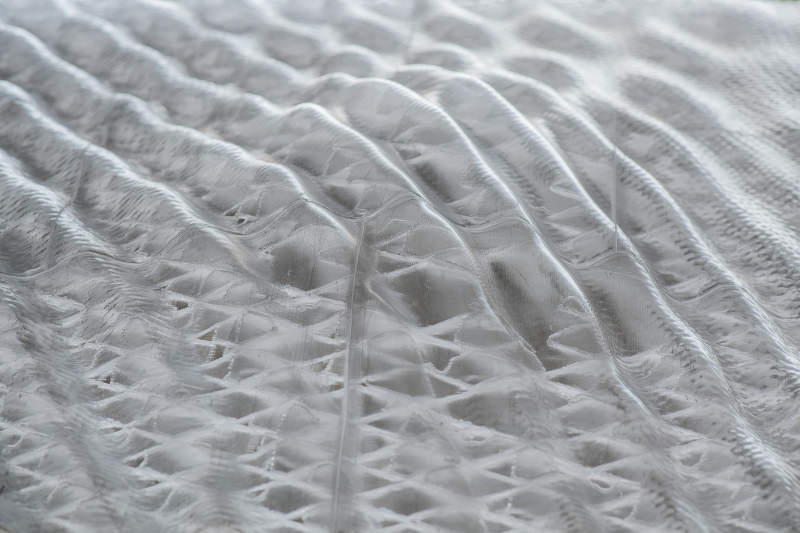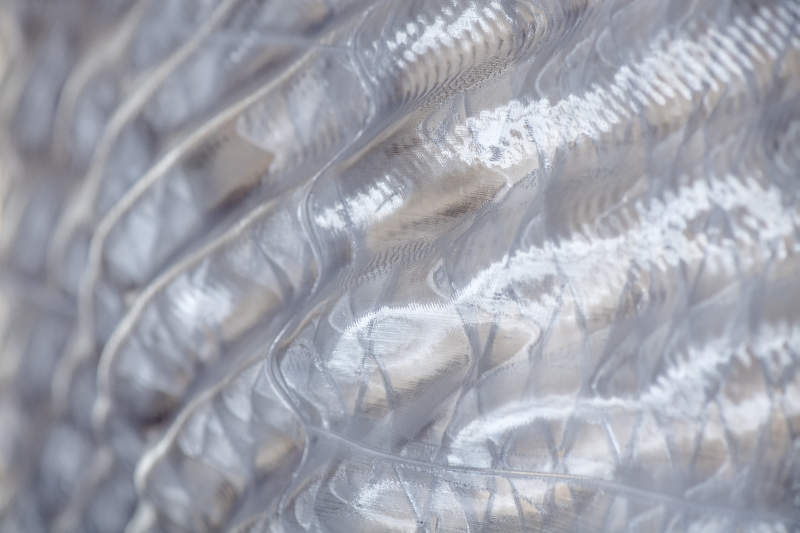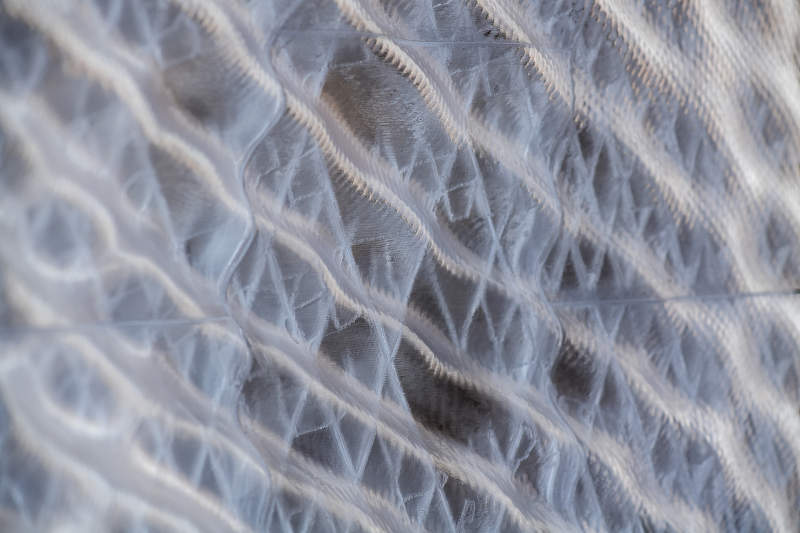 Via: 3ders