Architect Richard Murphy from 'Murphy Architects' designed his own 'Murphy House' on Hart Street in the New Town of Edinburgh. He finally managed to receive permission to go forward with his project in 2007, but unfortunately had to stop building it due to recession.
This contemporary home designed by architect Richard Murphy for himself is a strong commitment to energy-efficient design with solar rooftop array, rainwater harvesting, underfloor heating and more. Erected on the street corner between two estates, it inhabits a small plot of land, approximately the size of half a garden. The house façade continues to be in the traditional stonework pattern, just like its neighboring buildings.
The interior of Murphy house occupies an area of 165-square-meter and includes three bedrooms, a combined living room, dining area, a kitchen, study, basement storage, garage, utility room and a roof terrace. Slopping roof top of the house has photovoltaic cells and for natural light there is a skylights that fill its interiors with the much required sunlight. The south-facing roof is mechanized with insulated shutters to minimize energy loss and computerized air circulation system provides warm air right from top of the house up to its basement.
Rainwater harvesting is another significant feature of this house which collects water from the rooftop, that is reused to flush toilets and for irrigation. For hot water supplies Murphy House uses energy from the flue of a log-burning stove. All together this house is a classic mix of contemporary and traditional architecture.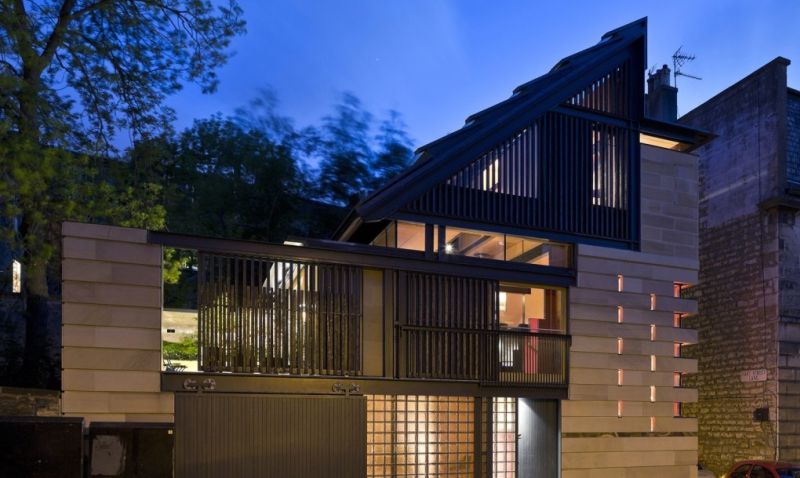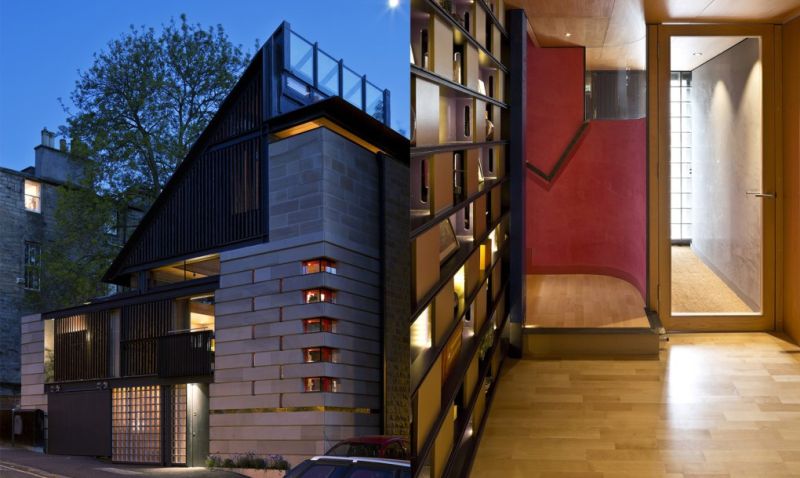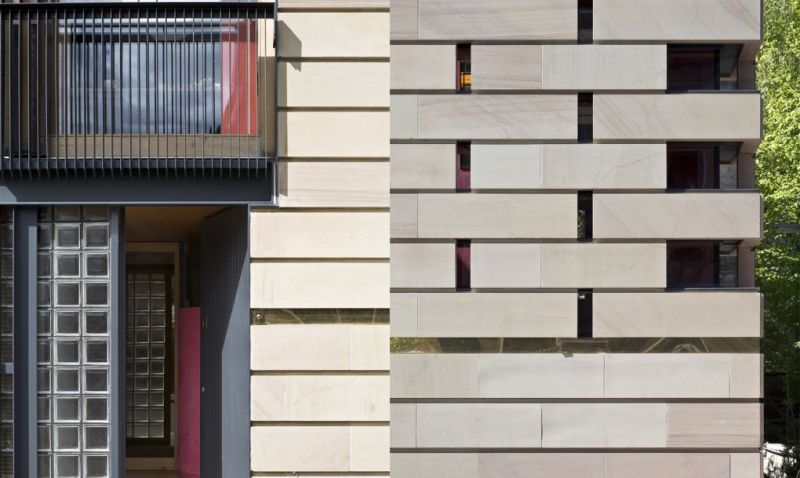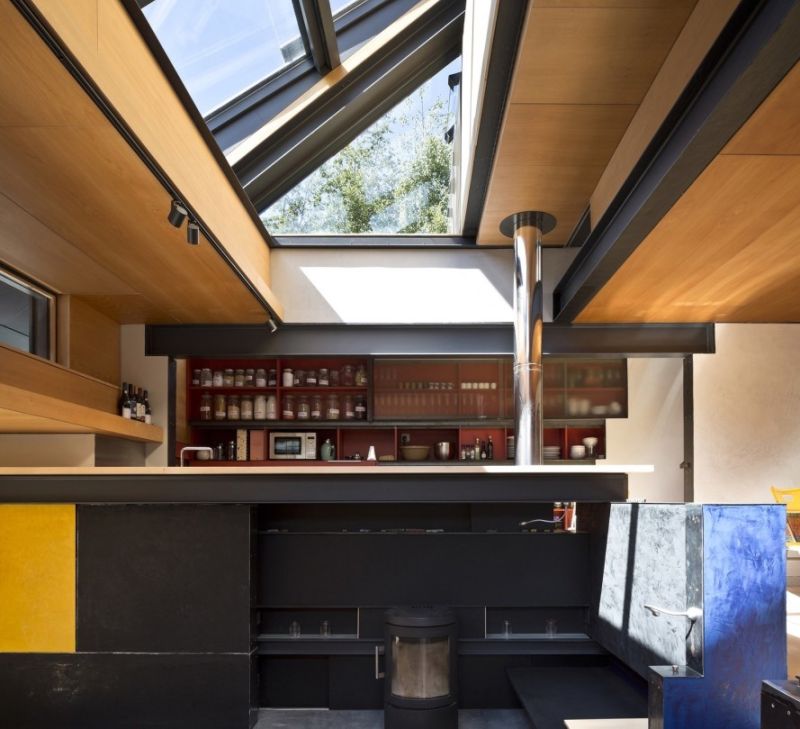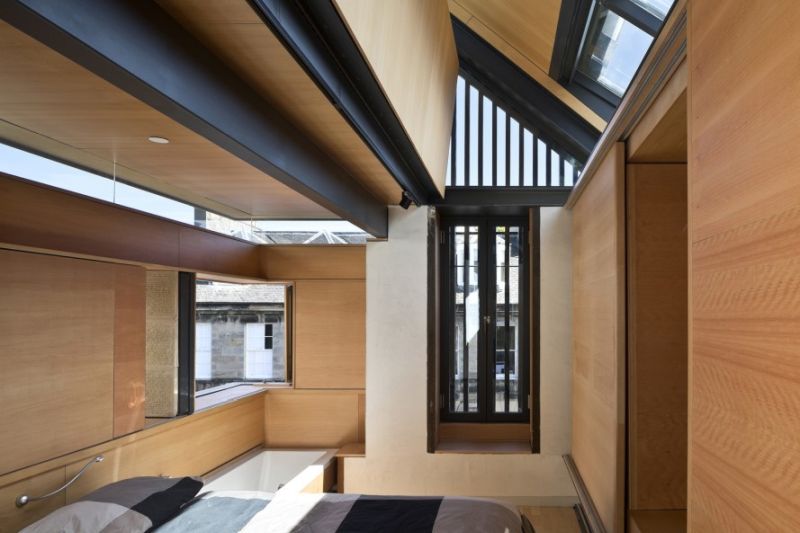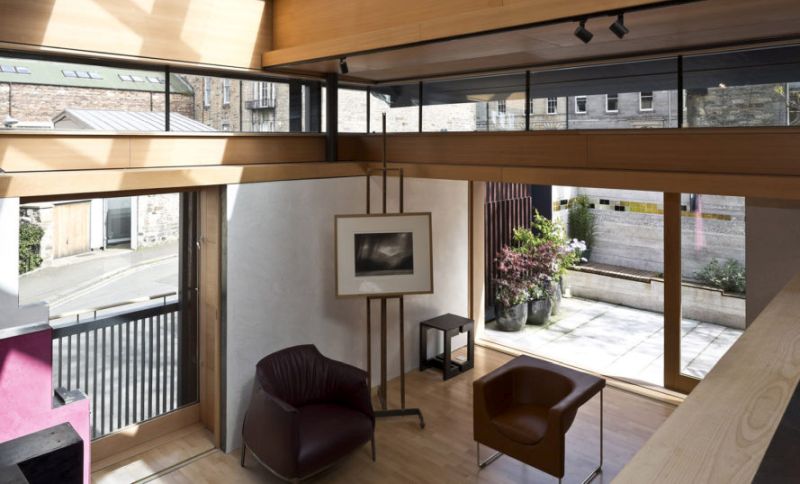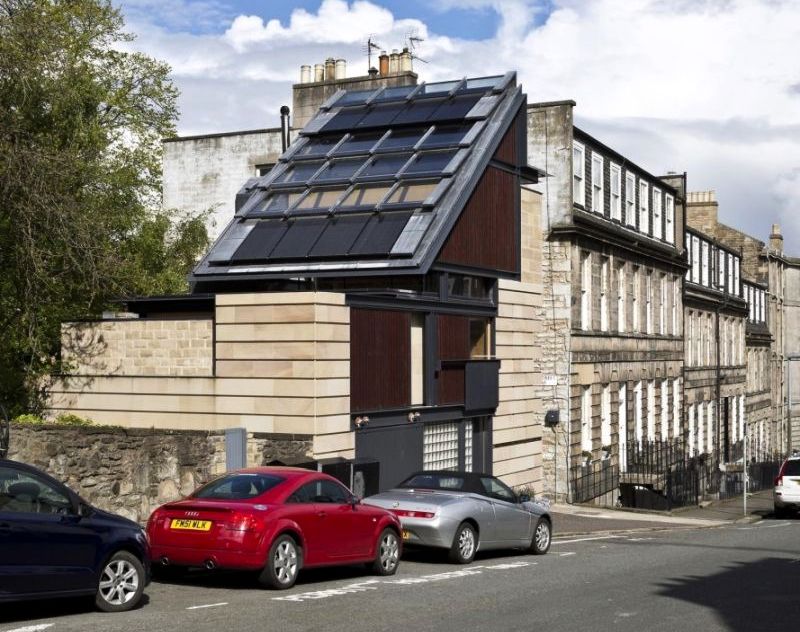 Via: Inhabitat