When you think about a music box, probably an elegant, rectangular shape comes into your mind. But some versions like the latest MusicMachine 3 flaunts badass design, which is inspired by Star Wars' TIE Fighter. Two Swiss companies MB&F, watch manufacturing company, and music box maker Reuge have joined forces to unveil the third version of spaceship-like music boxes.
The hi-end music system is handmade by MB&F team, boasting detailed metallic body with sci-fi X-wing fins on the top. It is made out of aluminum with bits of steel and brass in the mechanical elements. Weighing about 6 kg and measuring 16-inch long x 13-inch wide x 11-inch high, the MB&F MusicMachine 3 is a compact device that can easily rest on your work desk for display and entertainment.
Two mechanical music playback systems are equipped at base of the Star Wars' fighter jet. These side wings play a vital role in amplifying sound of the music. On turning its thrust to the right, it plays theme songs of famous movies like Star Wars, Mission Impossible and James Bond; whereas it plays The Godfather, Merry Christmas Mr. Lawrence and The Persuaders themes, when turned to the left.
How often do you get to see a Star Wars-themed device that also plays music of other epic Hollywood movies? Well, this rare music device is limited edition and only 99 pieces are made i.e. 33 pieces in white finish, 33 pieces in black finish and 33 pieces in chrome finish. So, you can pick any one to style up your work desk or any other room with its sleek yet stylish layout.
Any Star Wars fan would be happy to display this exquisite music box in his/her home or office, but you need to spend hefty $18,000 for purchasing it. Such huge amount of money for a music box that plays only theme songs (not entire songs) sounds too much. But if you only go on its extravagant appearance, then it is definitely worth the asking price.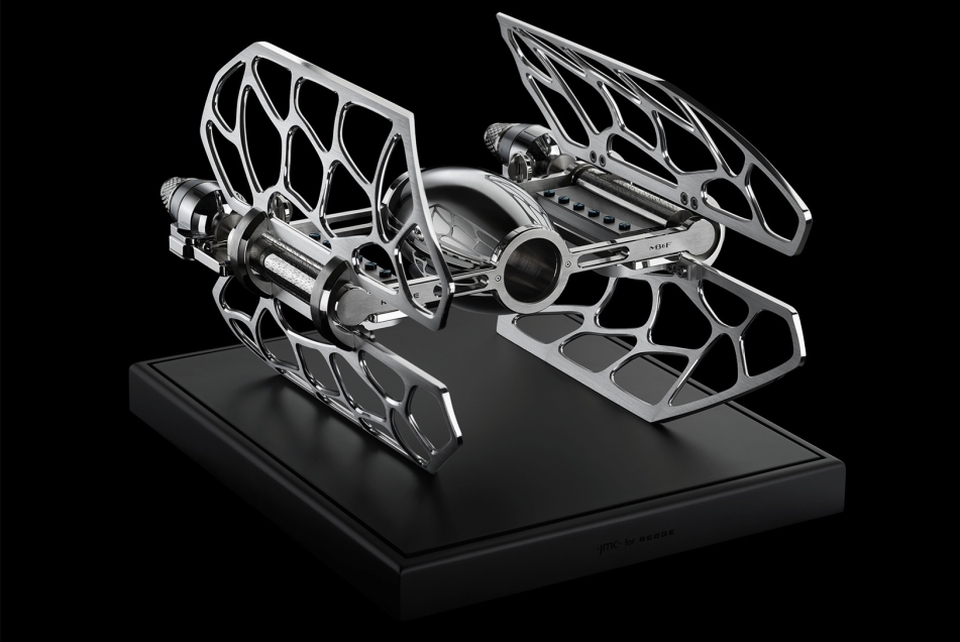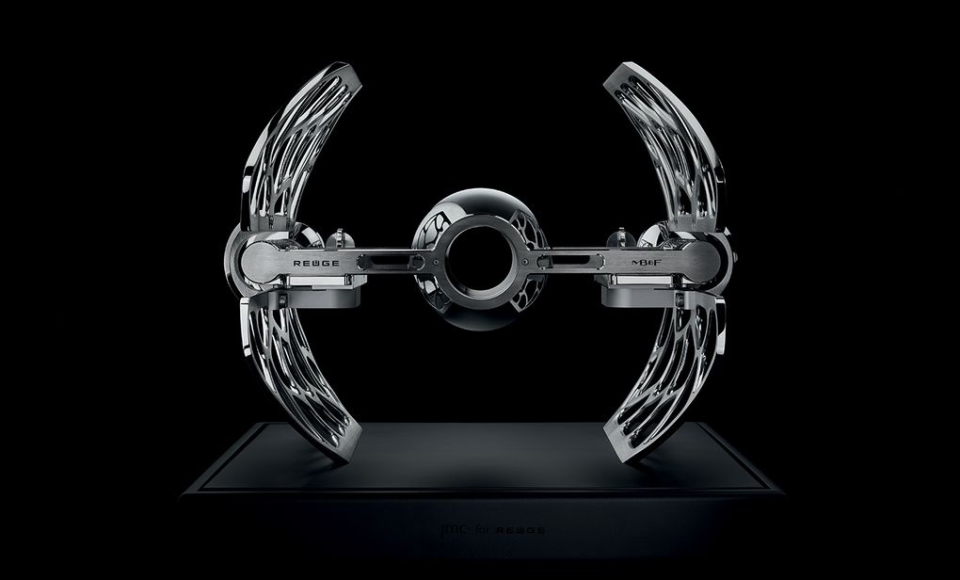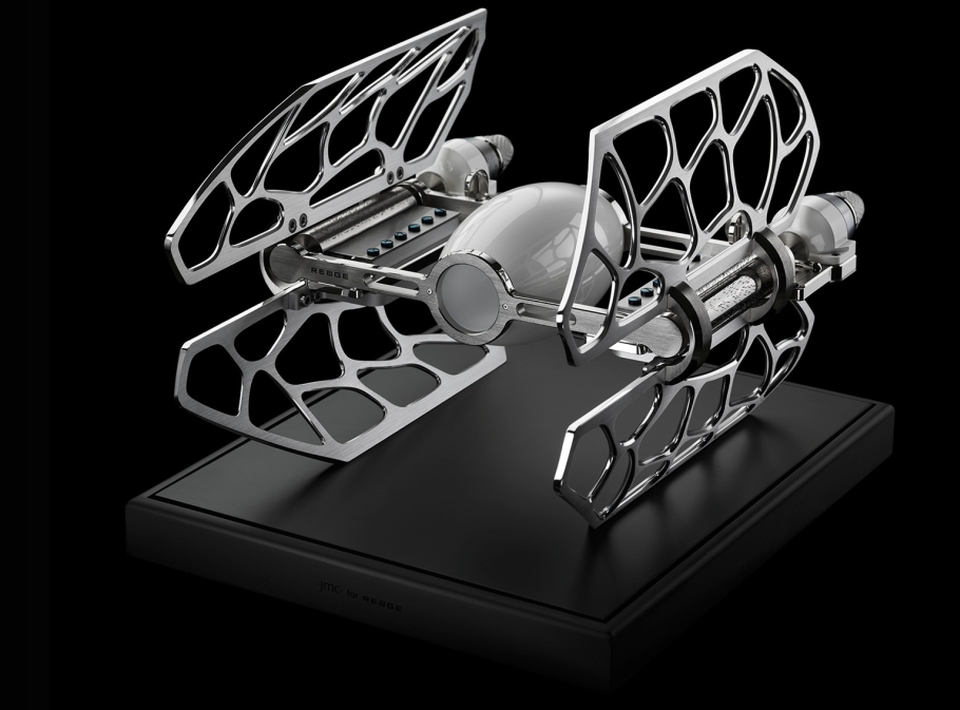 Source: MB&F