The Cradle to Cradle Products Innovation Institute has announced the winners of the 5th Cradle to Cradle Product Design Challenge. From furniture to innovative children wear, the competition saw a wide range of products by brilliant student designers. But one product that caught our eye is the 'MyEcoWall.' Created by Caterina Vianna and Ferran Gesa from EINA, University School of Design and Art, Barcelona, Spain, this acoustic wall has been awarded the titles of Best Student Project and Best Use of Aluminum.
It is a mobile acoustic-insulated wall made from Ecovative's MycoFoam and MycoBoard, wool, and cork. All these components are biodegradable yet durable. This recyclable space separator has been designed to replace traditional acoustic panels made of fiberglass, polyurethane foam, melamine, heavy metals, polyester and polypropylene fabrics.
In order to create safe and versatile workspaces for employees, this portable and highly functional space separator have been developed. The challenge of MyEcoWall is to offer a means to combine needs to maintain privacy in the workspace. During interactions, the portable wall can be removed from separate cabins and when one needs privacy while working, it can again be used in front of the cabin.
MyEcoWall can be purchased or leased, and each piece of the product is replaceable. So, it eliminates the concept of waste and increases recyclability. The parts made with aluminum can be remanufactured or recycled, and the parts made from biological materials are reusable as compost, thus returning them to the soil as a nutrient. Therefore, this mobile acoustic wall is not just suitable for modern office space but it's beneficial for the environment as well.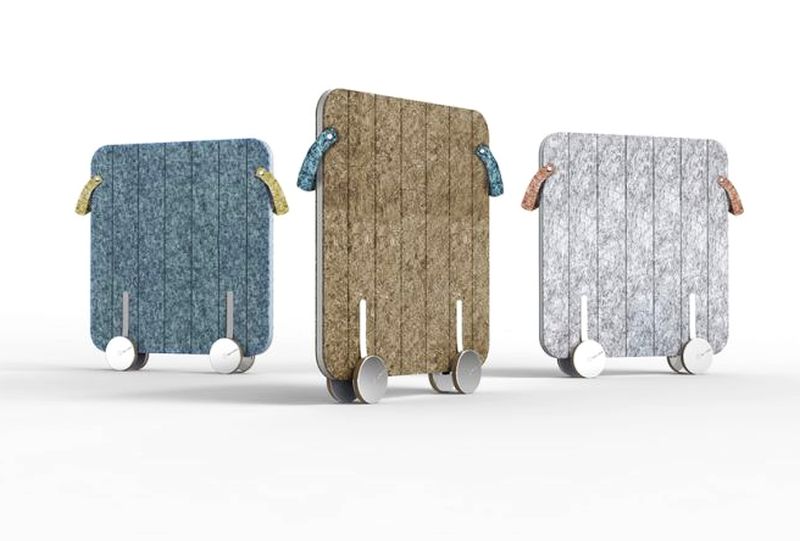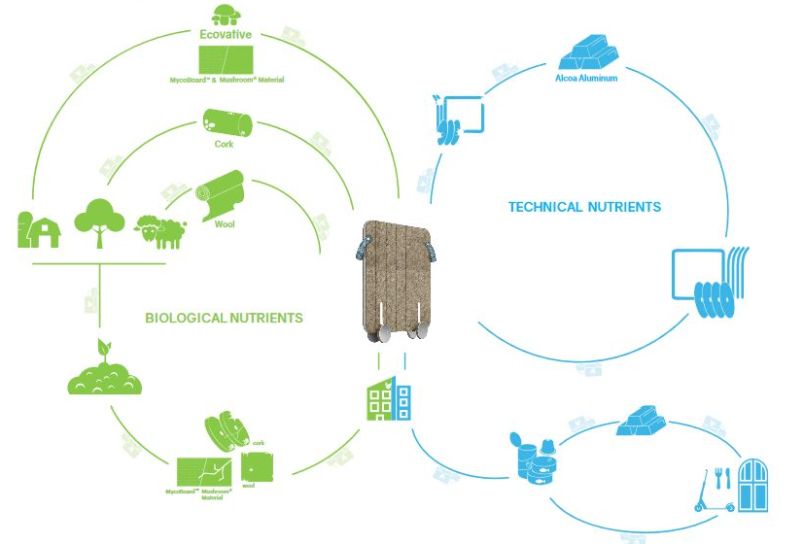 Via: Bustler