Japanese architectural studio- Curiosity has developed a mysterious C2 Home for a musician in Japan. The house is nestled in middle of a forest in Kawagichiko, Japan, so that the client can peacefully enjoy weekend, as well as compose new music without any disturbance.
The house with black and white exterior looks like a monolithic structure randomly placed on the unleveled terrain. Highlighting feature of the house is its sloping aluminum roof that runs down forming façade of the building. The wooden footbridge adds mystery to this small shelter and leads one into a dramatic entryway to the house or towards the forest to enjoy nature.
Interior of this small home is cozy having minimalist design with highly polished wooden flooring and contrasting white walls. Living area is spacious with huge seating area and ample storage cabinets to accommodate kitchen cutlery. Huge glass windows and sliding doors open up to the surrounding forest and also allow inhabitant to connect with nature.
Each room within the house has unobstructed forest views to add natural aesthetic value into the living space from every corner. Architects have done a marvelous job by constructing a weekend home for the client to stay comfortably throughout the year, irrespective of the weather.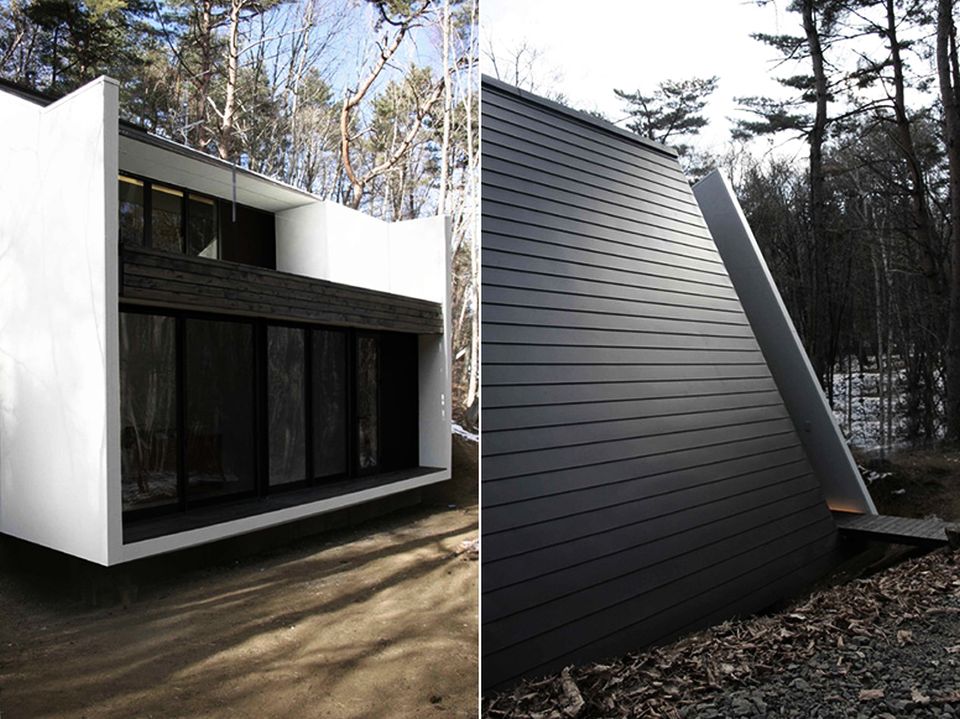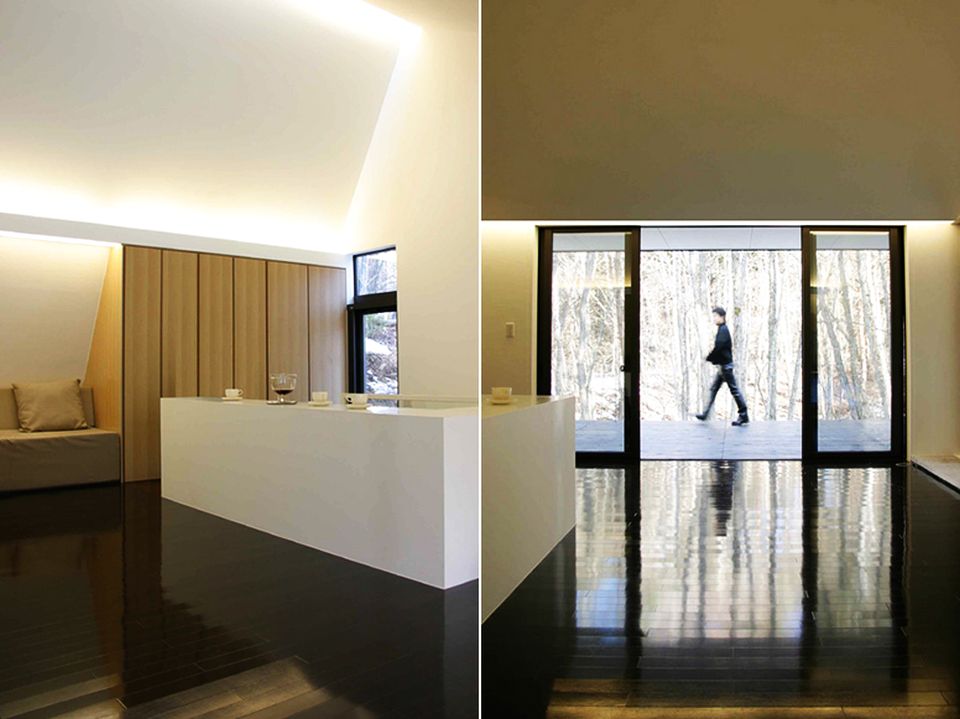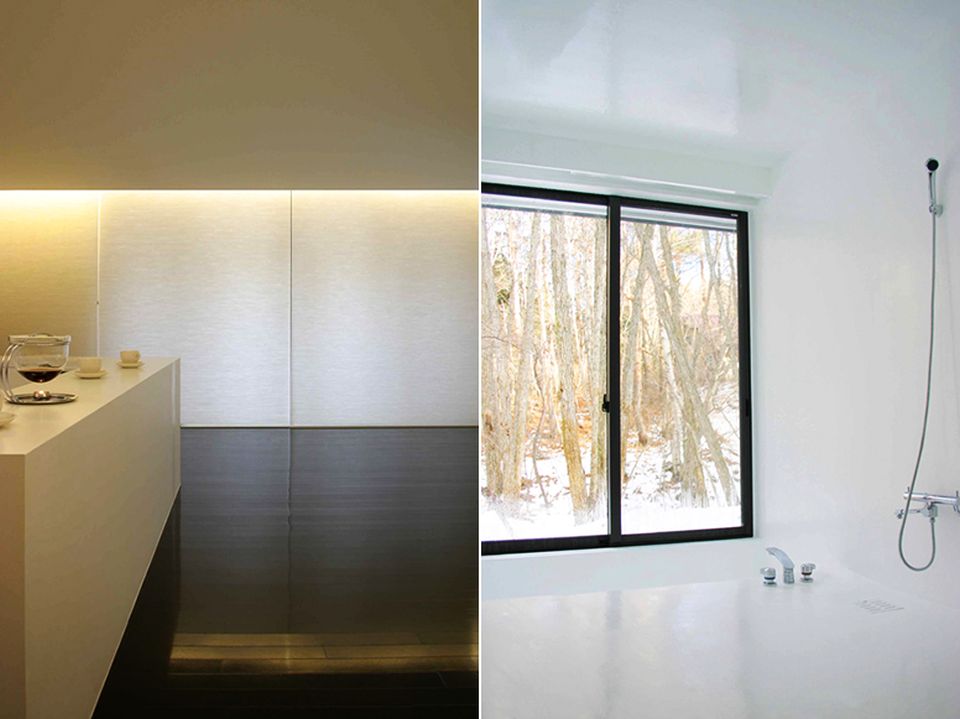 Credit: BusyBoo