Beirut-based studio Nada Debs has designed a minimalist one-off table, playing on the organic versus geometric forms. Boasting irregular tabletop, the furniture piece is simplistic in its design while remaining eye-catching and visually interesting with its frame.
This piece highlights Eastern craftsmanship with an elegant geometric pattern in the tin inlay. The geometric pattern has been inlaid on the solid organically-shaped acacia wood. The angular elements within its structure adorn the solid wood top, enhancing its organic look.
The resulting furniture looks as if a part of nature has been brought into a modern living space. Moreover, the decorative Middle Eastern touch on one end adds the more austere style of Japan into the creation.
Overall, this minimalist furniture would be a great addition to any modern interior or rustic spaces in need of a chic update. This piece is surely going to stand out as a focal point within any residential or commercial space.
It's amazing to see how a simple wooden unit can add aesthetic charm to a home decor while maintaining its functionality. For more information, visit the designer's official website.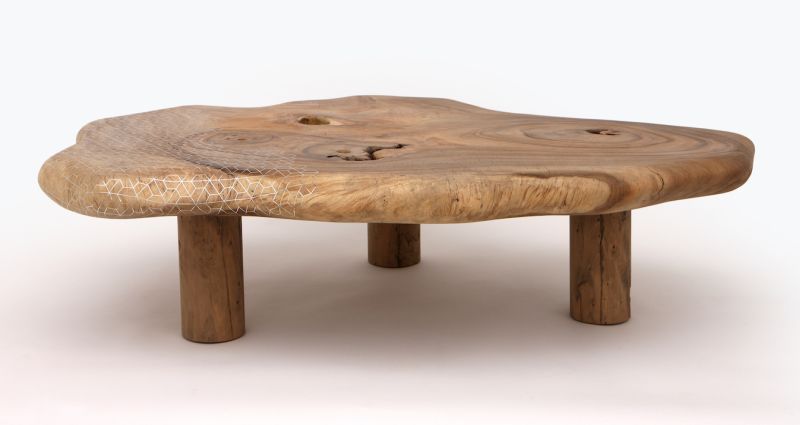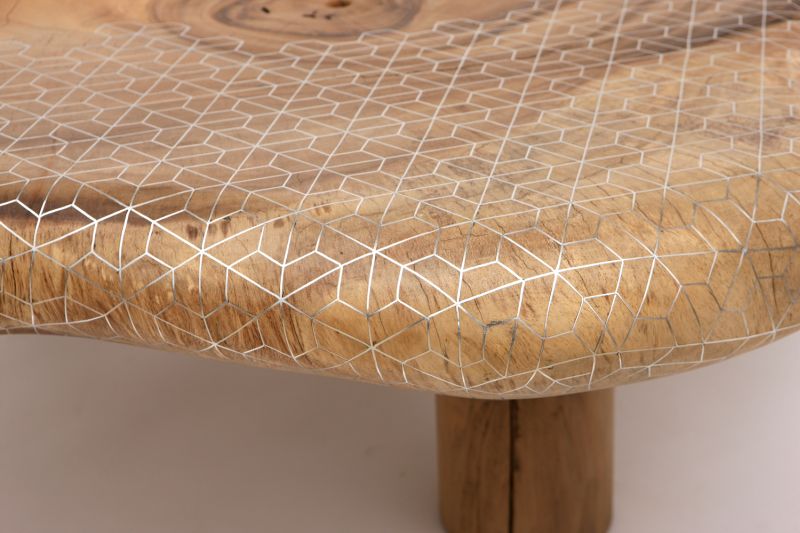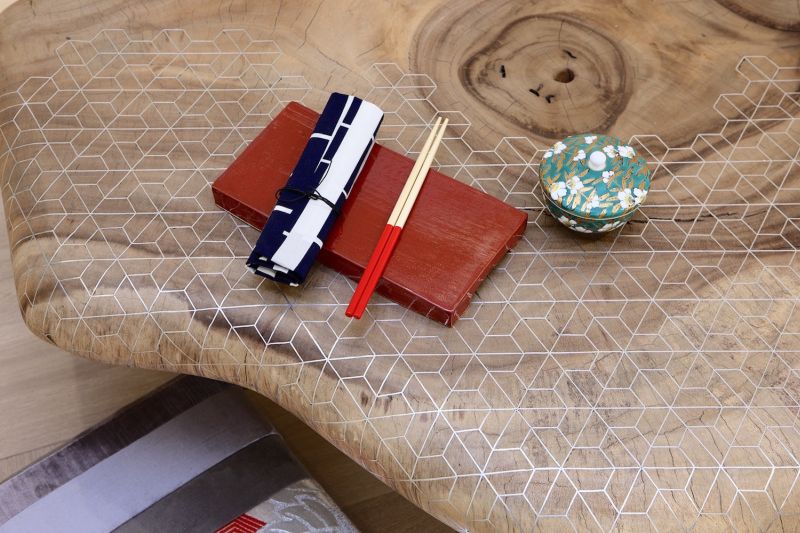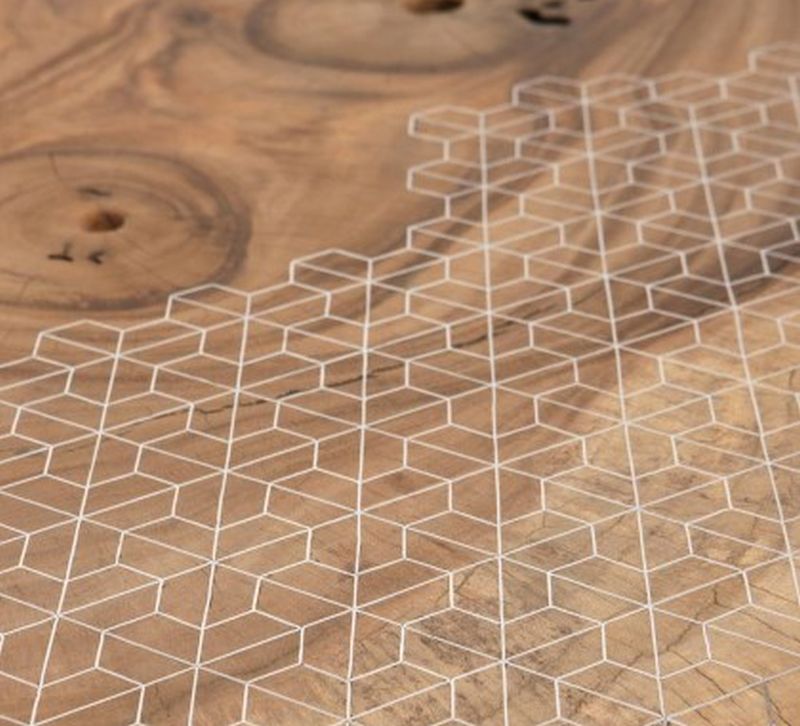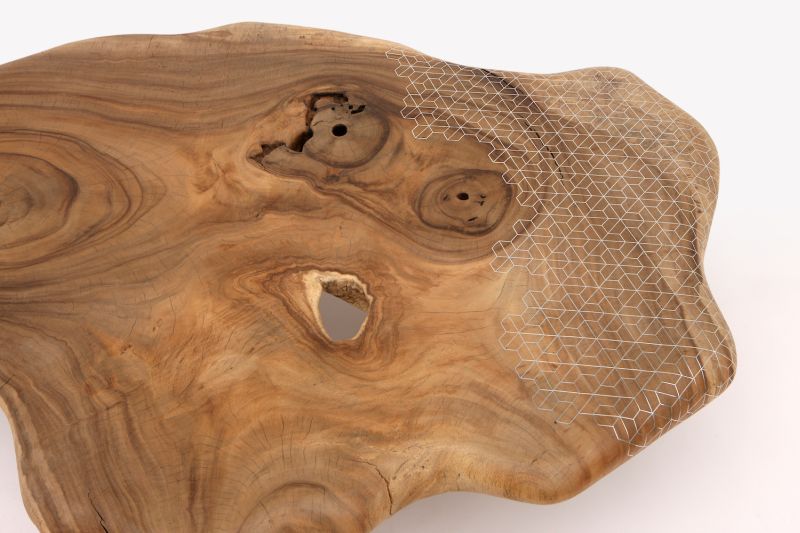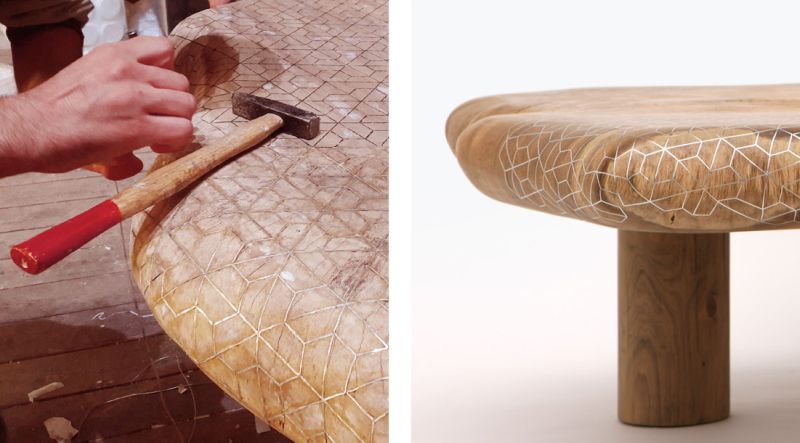 Via: Flodeau