A while back, California-based startup Naked Labs introduced a 3D body scanner for fitness tracking at home. After a successful crowdfunding round, it is now available for purchase in the US for $1,395. It is a floor standing mirror equipped with three Intel RealSense D410 depth sensors, laptop-grade processor and an accelerometer to capture 360-degree imagery of the whole human body. A Bluetooth-enabled rotating weighing scale is also there to help track body weight, fat, lean mass, fat mass and more.
Naked Labs co-founder and CEO Farhad Farahbakhshian said,
We have been looking forward to this day for a long time. Today, people are searching for evidence-based methods to track health and fitness that aren't solely focused on weight. We are excited to get Naked into people's homes to give them better insight into exactly what's going on in their body and help them work towards their goals.
Measuring 5'3″ tall and 15″ wide, the Naked 3D Fitness Tracker has a frame made from powder-coated extruded aluminum and the back panel is made of plastic. Each unit consists of a mirror with a matte black frame and a white weighing scale. The smart mirror gets power from a 110v grounded outlet via a 3-prong grounded cable and the scale is powered by a lithium-ion battery, charged through a USB-C cable.
The Naked 3D Fitness Tracker uses infrared light to capture a 3D body model, which can be visualized through the companion mobile app. All the scanned body models appear in grayscale, allowing you to take sincere decisions without any personal hesitation. The top of the 3D body scanner displays metrics like body fat percentage, gross weight, lean mass, and fat mass.
It calculates body fat with up to +/- 2.5% accuracy and weight up to +/- 0.5 lbs accuracy. Furthermore, it measures the circumference of the waist and shoulders with up to +/-15mm accuracy and of biceps and calves to up to +/-5mm accuracy. The mirror is apt for users between 100 cm to 198 cm tall.
Also Read: 8 Smart Sleep Gadgets to Wake-Up Better
With the Naked 3D Fitness Tracker, one can sync with up to six different accounts. It can help you maintain your health and body by showing detailed 3D scans, side-by-side comparisons, and body fat percentage. Literally, it gives you the option to visualize yourself in three dimensions.
Want to give it a try for real, you can visit the company's HQ in Redwood City and test the Naked 3D body scanner physically before taking one home.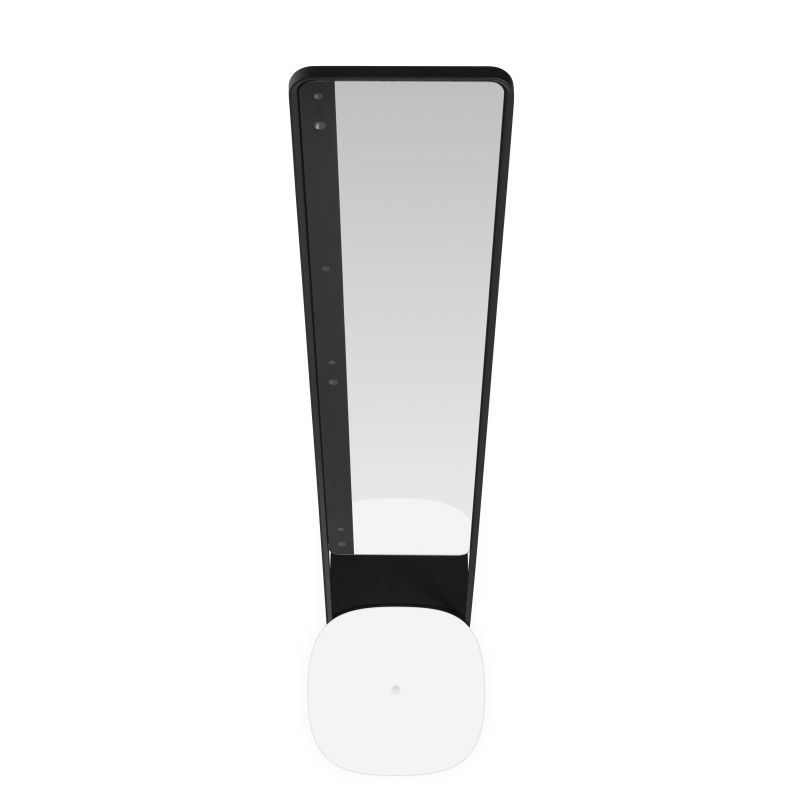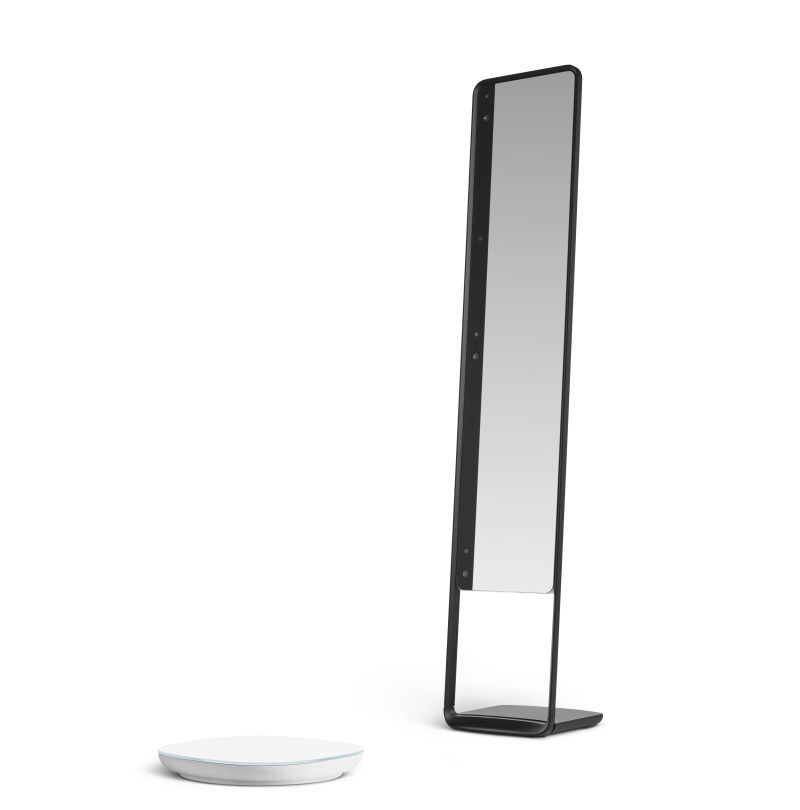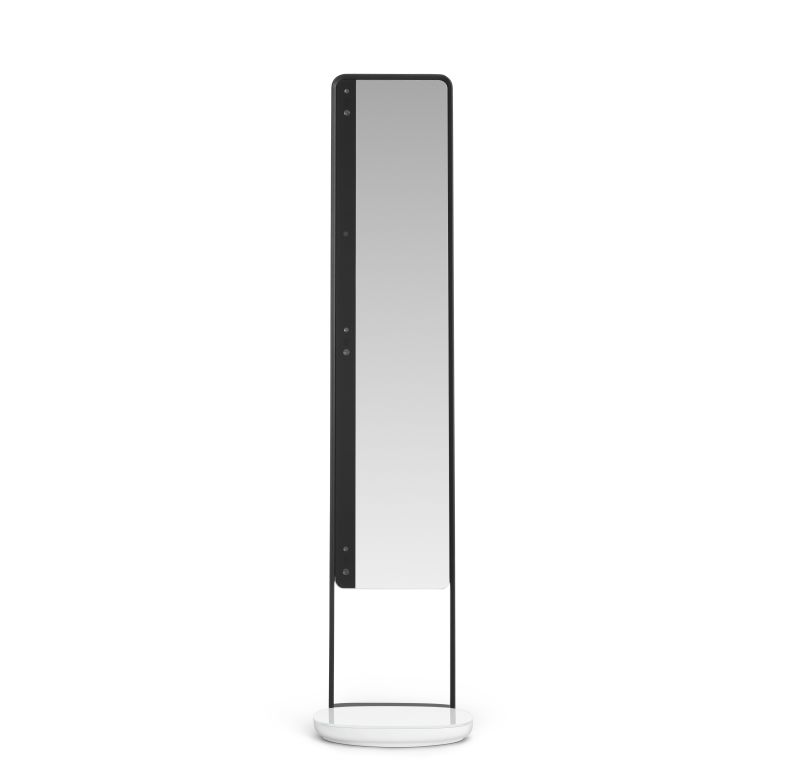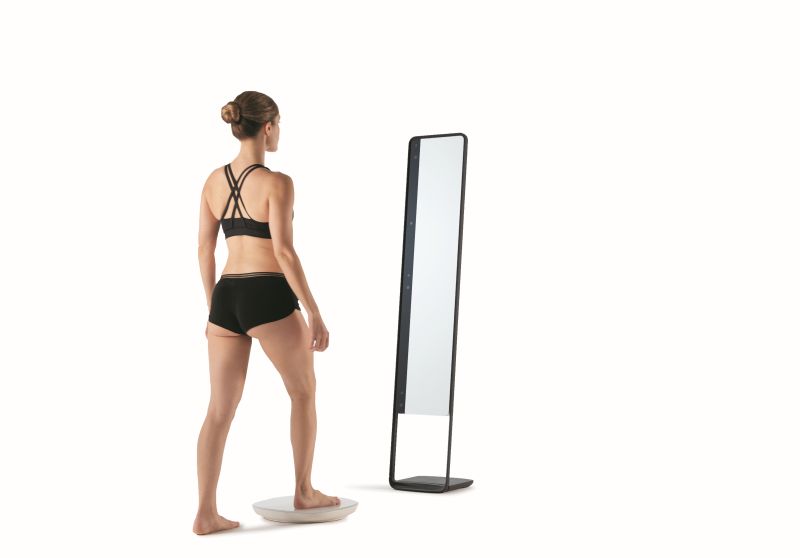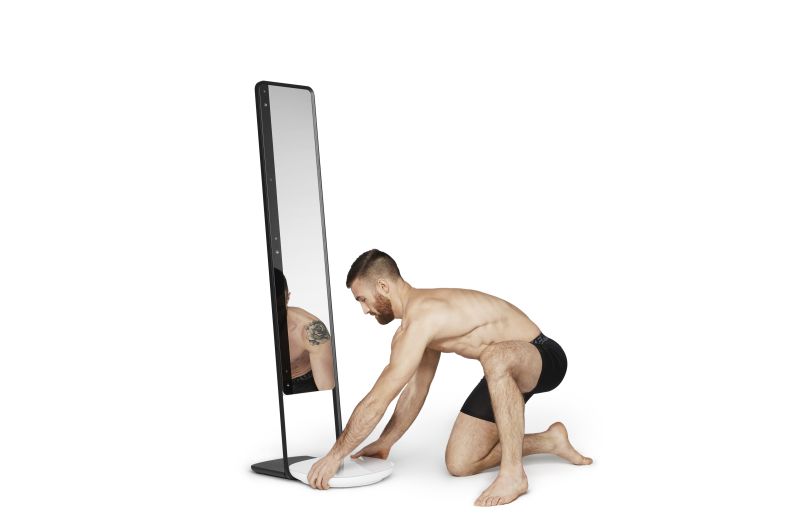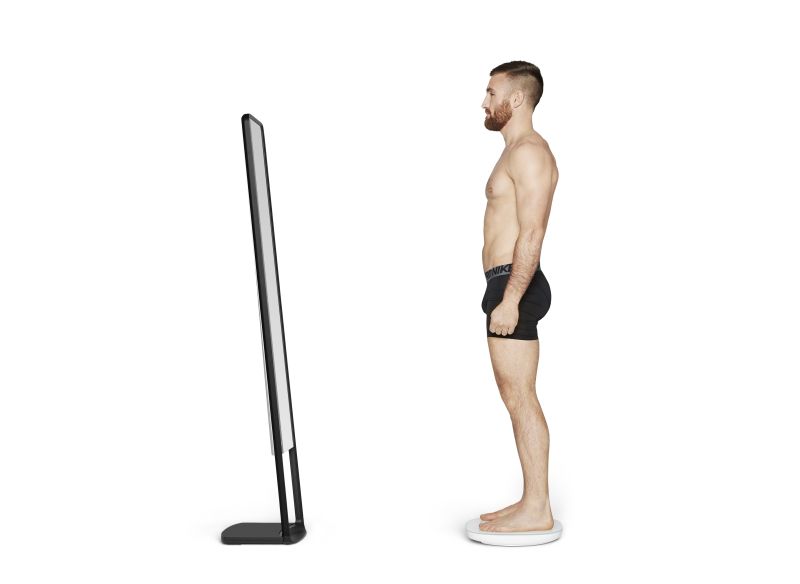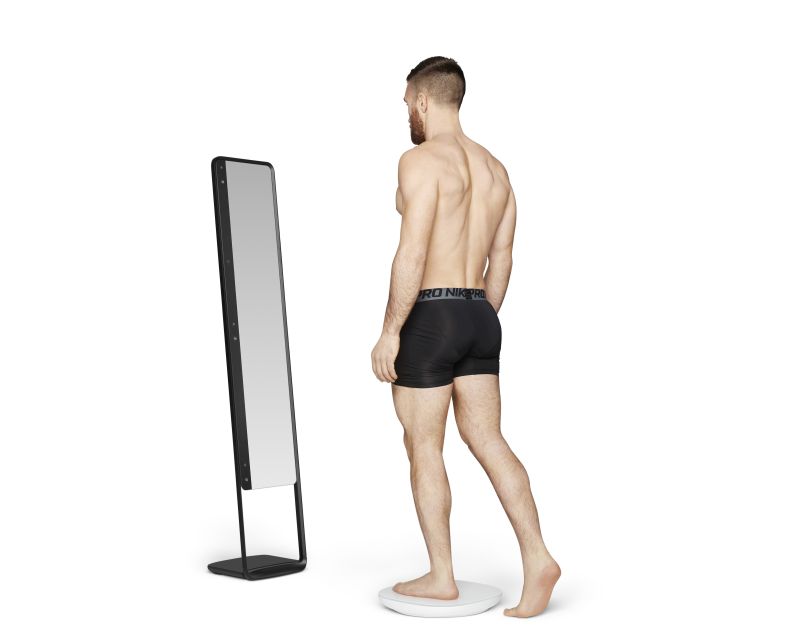 Via: Wired