When it comes to elegant stone designs, Italian company Kreoo certainly knows how to create the best home furnishings and accessories. Another exquisite creation by the luxury marble-furnishings brand is the Nami washbasin. Designer Enzo Berti has created this work of art for the 2016 Bath Collection.
Being made from solid marble, the design of Nami manages to look like a free-flowing fabric. This is because the sink is contrived to pay homage to Italian historic art – the drapery of Michelangelo's Pietà, Virgin's dress. Playing with lights and shadows, each fold on this piece of marble resembles an elegant fabric.
The final result is post-modern bathroom fixture that boasts natural aesthetic with beautifully rugged essence. Clean lines and minimalist layout of the wash basin is perfect for any modern day bathroom interior.
In the past, we've seen various marble-based seating and bathroom fixtures by Kreeo. But Nami wash basin stands out from the rest, as it's created to redefine the way contemporary bathrooms look with the stylish material to boot. Recently, this artistic bathroom fixture was showcased at Salone del Mobile 2016.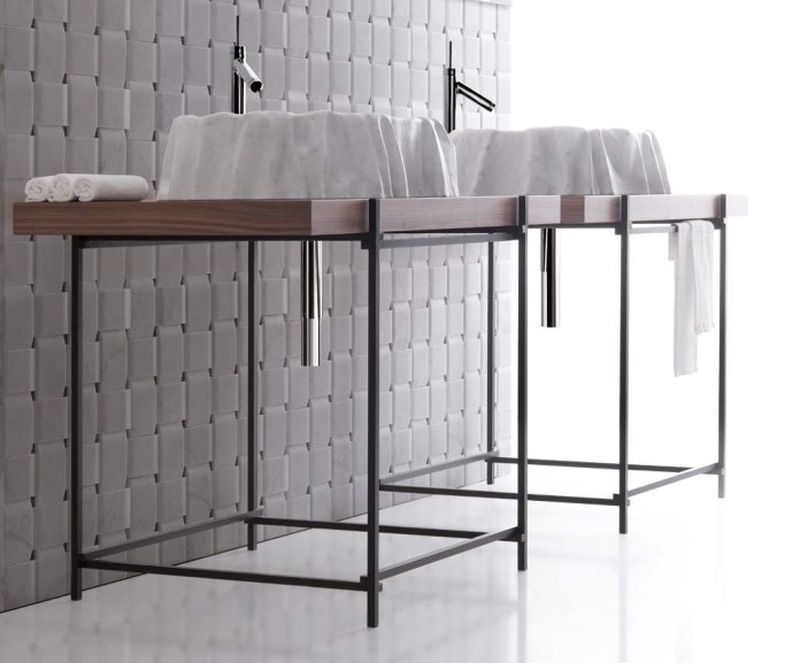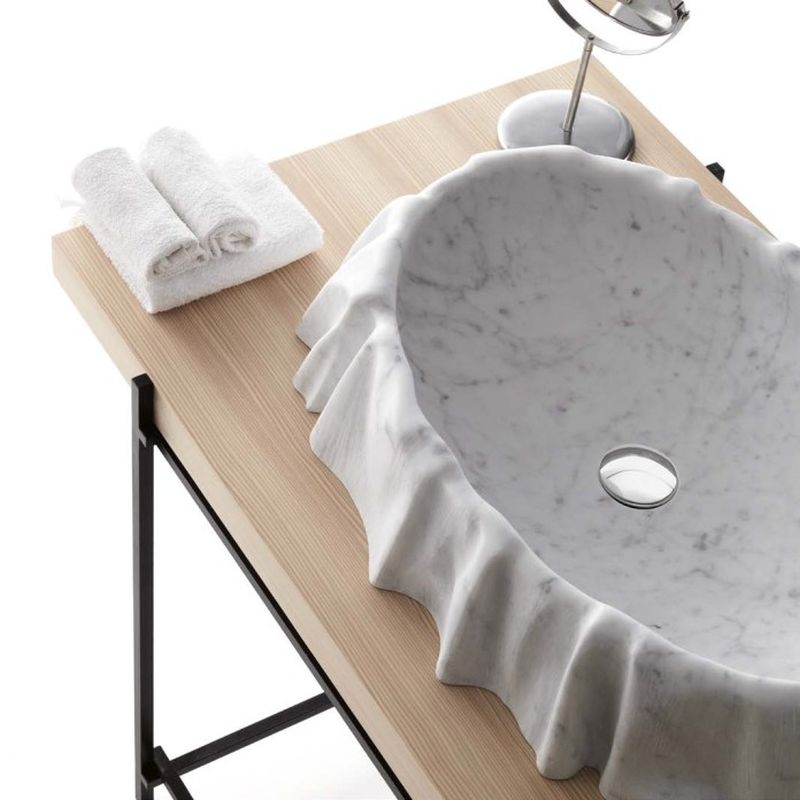 Via: KBB