On March 29, 2017, the Afro-Portuguese restaurant chain Nando's has opened it's very first 100-percent sustainable eco-restaurant in Cambridge. Dubbed 'Next Generation Nando's', this eco-friendly eatery is first-of-its-kind and powered completely by renewable electricity and gas.
The rooftop of the restaurant is equipped with 97 solar panels that generate about 10-percent of the restaurant's energy. It even harvests rainwater to irrigate outdoor plants. The rest of the electricity and gas needs are fulfilled by UK hydropower and Anaerobic Digestion.
The roof is even naturally insulated on the inside with Cumbrian sheep's wool to keep the interior warm. To light up the eating areas, the lighting fixtures are decked up with lampshades that are made from mushrooms. There is also an entire wall mounted with real plants for a natural touch.
A heat recovery system is also installed within the extractor ducts to save the energy required for warming up the interior. The heating system automatically turns off when the air-con is on, and switches itself off entirely when the air is hotter than 15°C. There is also a heat management system behind the grill to give the majority of the heat for hot water.
This eco-restaurant shows other restaurants owners that what eco-conscious measures can be taken to reduce their footprint. It is a perfect eatery where people enjoy meals and atmosphere without costing anything to the environment.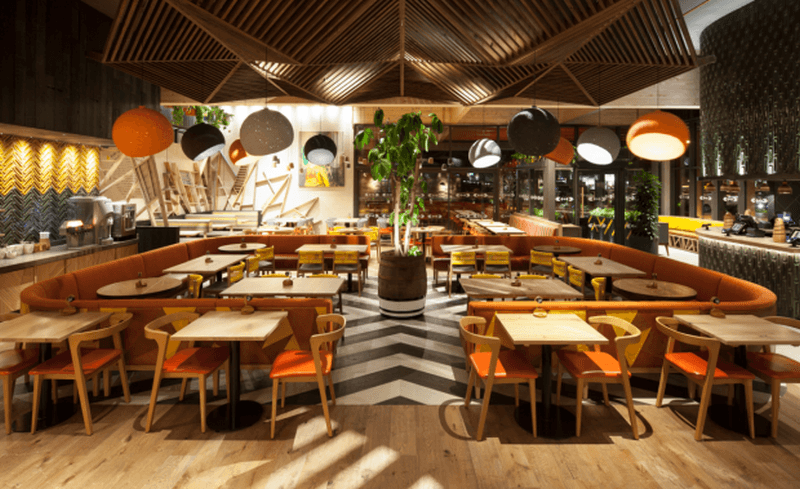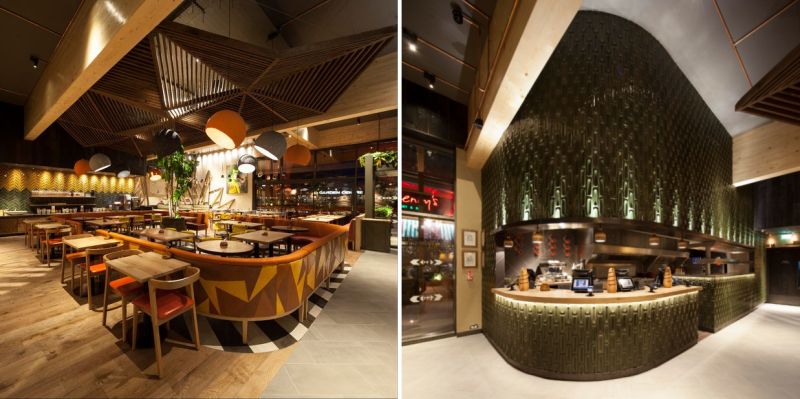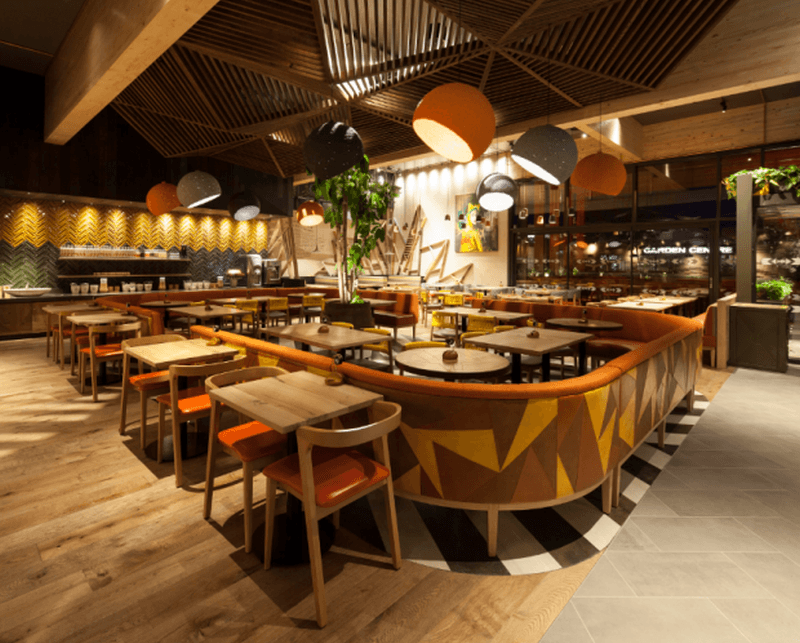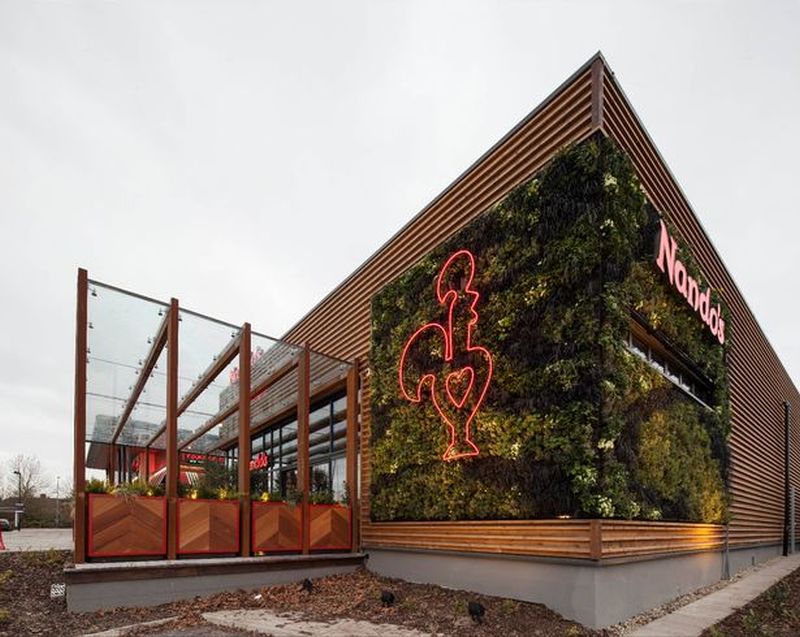 Via: Mirror