In order to solve student housing crisis, University of British Columbia (UBC) in Vancouver, Canada, has create a prototype housing design that's intended to provide affordable dwellings to the potential inhabitants. Dubbed Nano Studio, the 140-square-feet micro-apartment is tiny but offers all basic amenities required for comfortable living.
The micro-dwelling consists of a multifunctional living space, which includes a bed that turns into desk, cooking area and three-piece washroom. Adjacent to the short entrance hallway, there is a closet for clothing and the entryway further leads to the main living space.
A small kitchenette is adjusted against one wall and features all necessary equipments such as cooktop, fridge, sink, and plenty of storage space. Study area contains a flexible desk that doubles as a comfy sleeping space any time you feel like lying down for a nap.
Instead of custom-built furniture, the team behind this conceptual apartment has fitted a murphy-style bed-cum-study unit that's available easily. The three-piece bathroom is small but functional; it includes a shower, toilet and vanity.
According to UBC, 70 units of Nano Studio will be constructed by 2019. These small apartments will also have an access to high-speed Internet, fitness center, bike storage, student lounge, game and meeting rooms. Overall, this prototype house design is perfect for students, and rental price per month will range between $675-$695. The micro-apartment can serve as a convenient housing solution for non-students as well.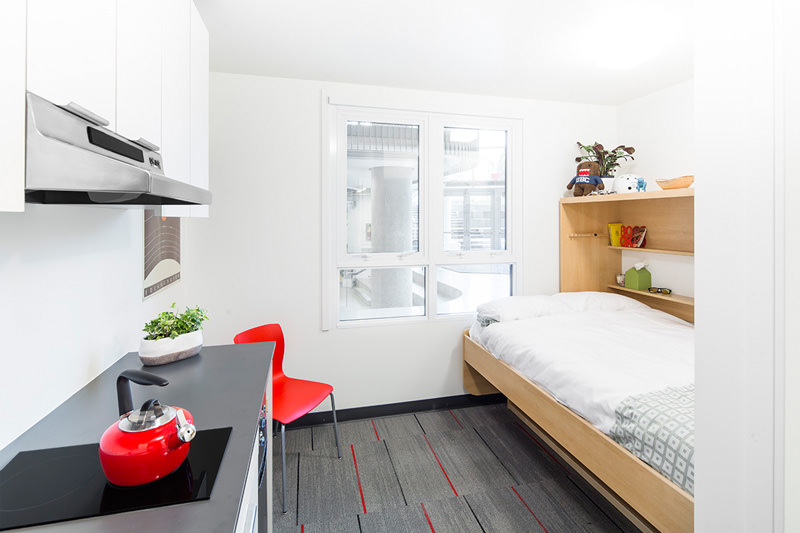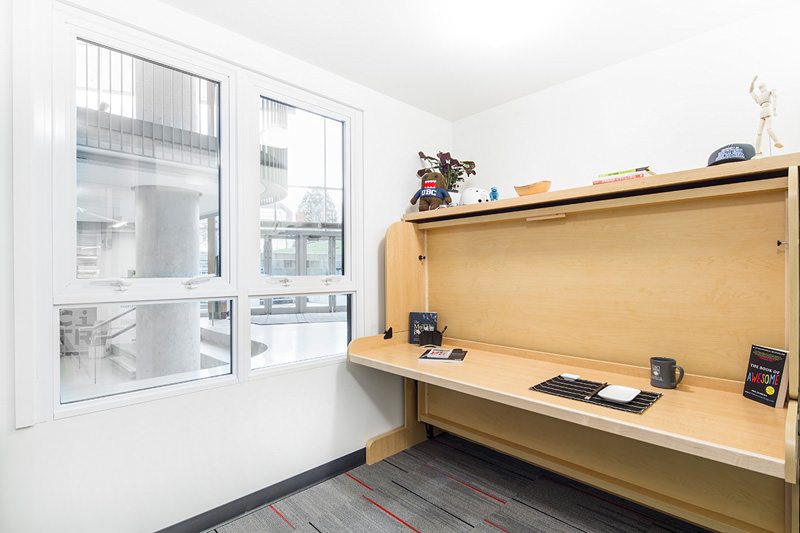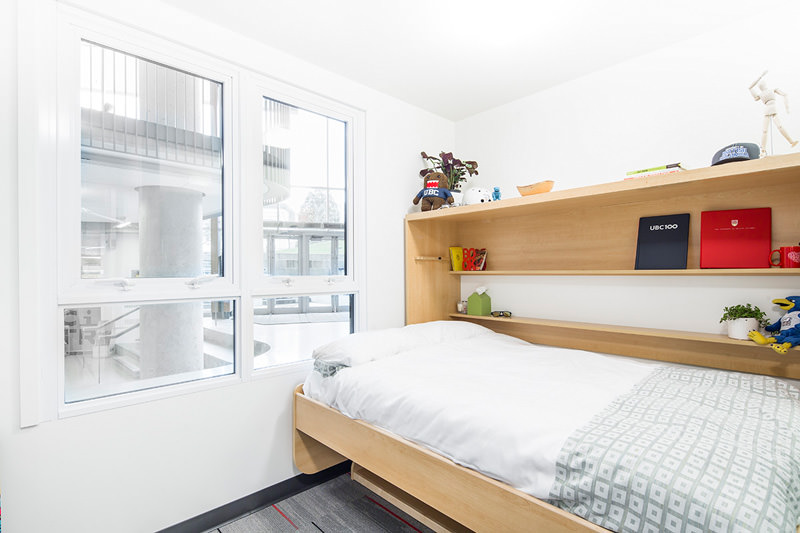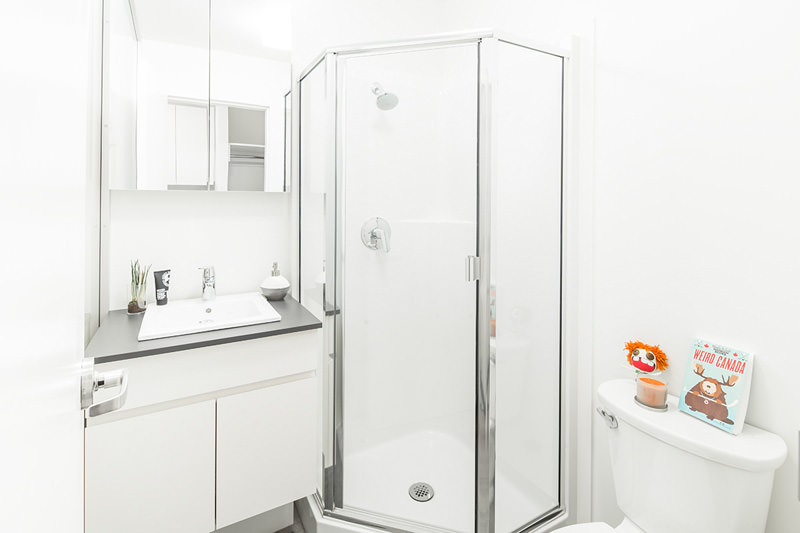 Via: DesignTaxi