Good nutrition is the most vital element for leading a healthy life. Keeping this in mind Click & Grow, a company that sells indoor gardens and herb kits has released an indoor shelving framework called Wall Farm. It is a plant production unit that helps you grow fresh food like veggies, herbs and plants using minimal flooring space and maximum growing area. It can easily be mounted into any home, school, restaurant or grocery store setting.
With the rise in population fresh water and land supplies are reducing day by day. Significant amount of food gets wasted as it has to be transported to distant locations. To keep the food fresh during travels food industries have to use preservatives and pesticides which on one hand maintains the freshness of the food, but can be hazardous to our health. After working hard for six years to handle this problem Click & Grow has finally toppled it with their indoor Wall Farm. Now it's possible to enjoy fresh healthy food while knowing exactly how, when and where it was grown.
Company developed their own technology to save water and reducing food waste due to long distance travel. Instead of using complex growing procedure company used rock wool as a growing material. Main feature of their technology involved the use of NASA-inspired smart soil technology. This biodegradable soil keeps the level of water PH and nutritional ingredient at ideal level. Electronic precision irrigation system (EPI) made it possible to use up to 95% less water in comparison to the traditional farming methods.
Click & Grow use a smart technology that grows a plant with ideal PH, air, moisture and nutrition according to the requirement. Simultaneously, getting rid of all the expensive machinery like mixers, pumps, and sensors which were used in old-style farming consequently reducing the cost significantly.
The extra oxygen present in the smart soil stimulates root growth making the plant grow much faster than the normal soil-grown plants. This smart technology allows you to keep plants alive for up to two weeks once they are removed for the Wall Farm, reducing the food waste. Product line features two Wall Farms with different sizes. In the Wall Farm version there is starter kit in which 57 plants can be grown simultaneously, and the one time price is $799 monthly subscription $59.95/20 refills. It has automated watering tank with capacity of 35 liter and is can be connected online for control and monitoring.
The other unit is The Wall Farm MINI and it includes Starter Kit in which 38 plants can be grown simultaneously. It is priced at $199 (launch price) and the retail price is going to be $299. Monthly subscription comes at $59.95/20 refills. It has semi-manual watering 14 liter tank to nourish the plants and it can be controlled via your smartphone too with the compatible app.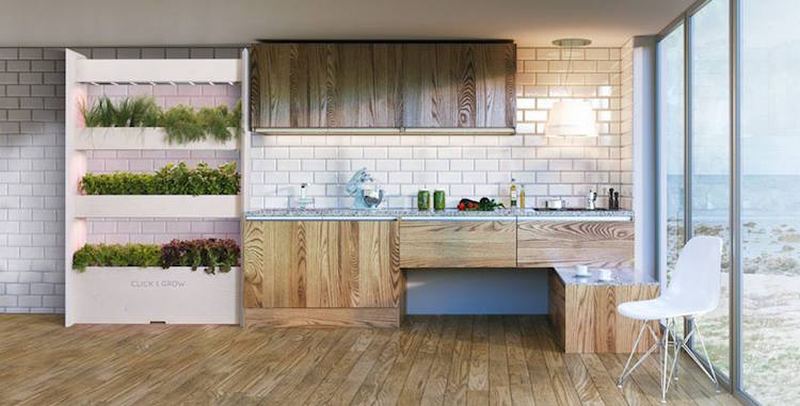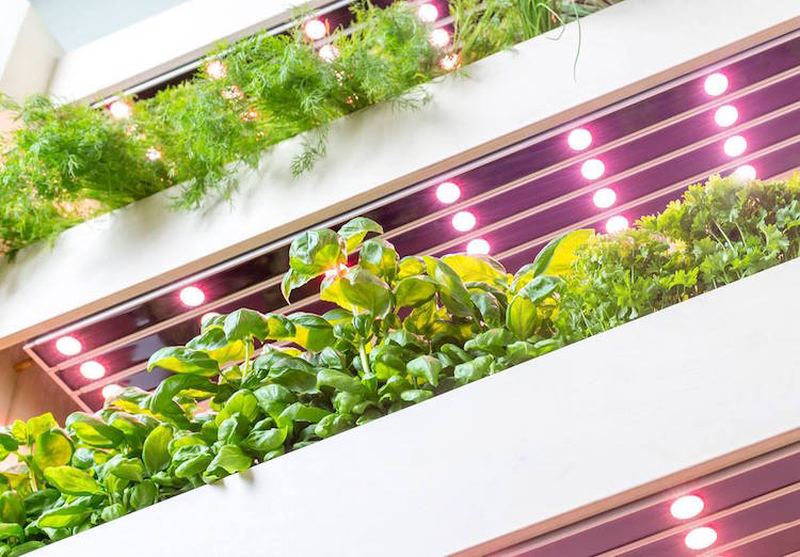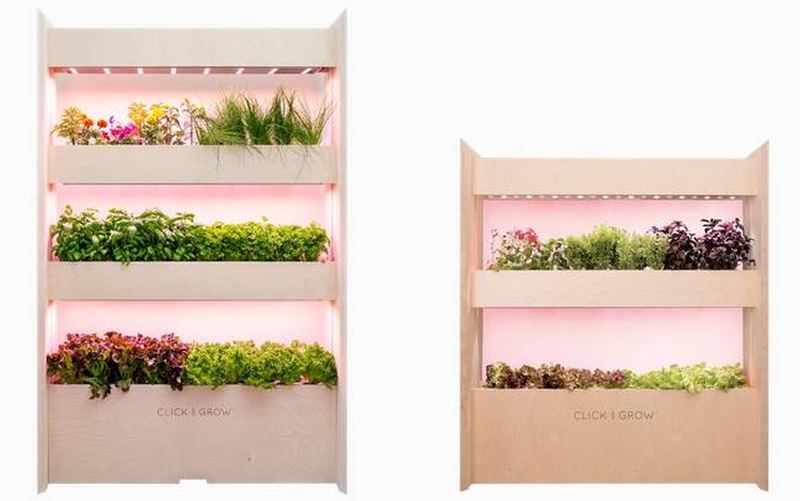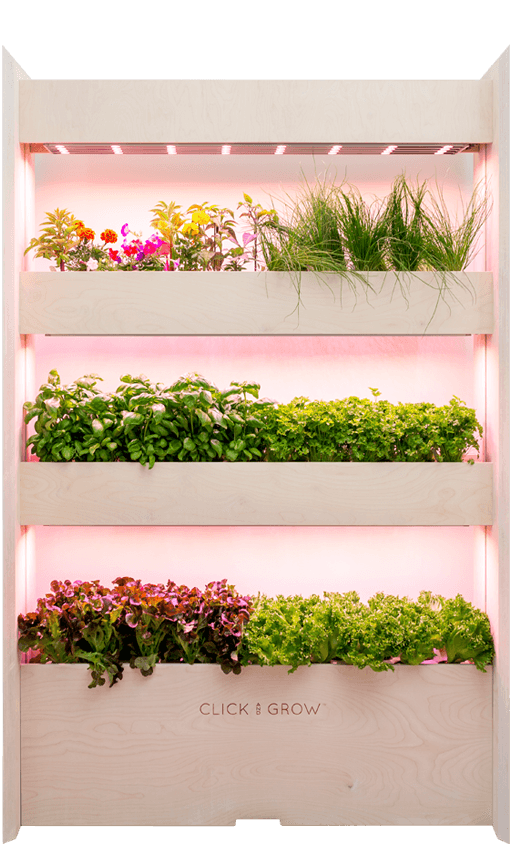 Via : My Modern Met