Ever tried sculpting a Beholder Cake? If not, take some inspiration from American artist, teacher, and celebrity chef Natalie Sideserf who has made one recently and it is catching a lot of limelight over the web. The cake looks highly realistic and reveals its originality only when the monster is cut!
The Beholder Cake has several visual features of the horrifying fictional creature from the Dungeons & Dragons game. It sports a rounded body with one big eye, spikey teeth, reddish tongue, and several tentacles with eyes that make it exactly like the deadly monster.
Making the Beholder Cake is an extensive process. The cake is first wrapped in colored modeling chocolate and then all of the details are sculpted using professional tools. Next up is coloring the cake so that it looks like the real monster.
Also Read: 100+ Cute and Creepy Halloween Cake Ideas for 2020
Natalie has shared a step-by-step tutorial video on making the realistic Beholder Cake. Check out the video below: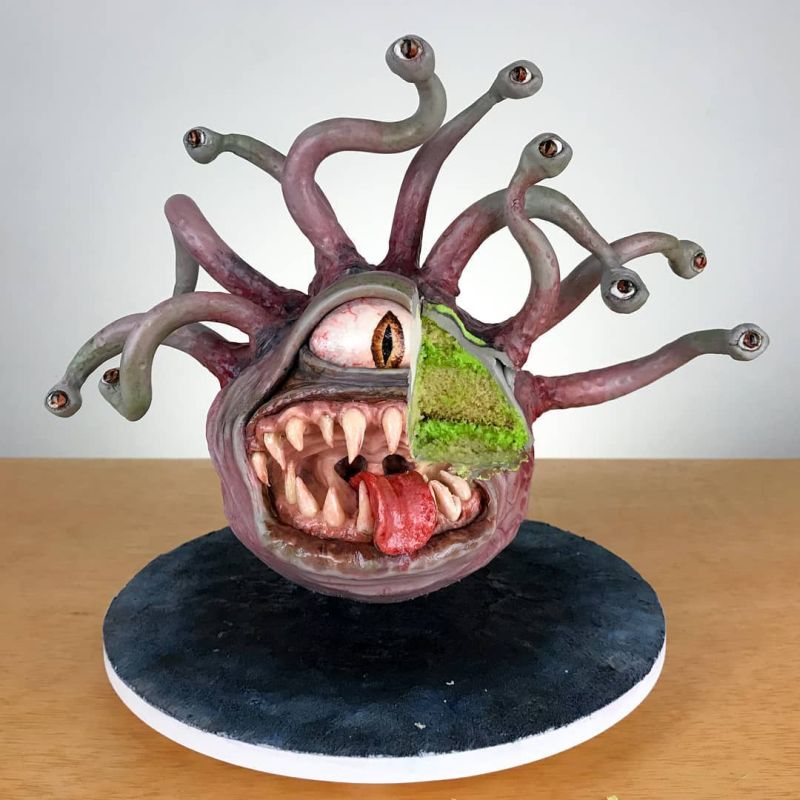 Via: Technabob/LaughingSquid