Italian brand Natuzzi will be showcasing their new Bao sofa during the upcoming Milan Design Week. Made in collaboration with Bjarke Ingels, it is a modular system consisting of an armchair module, two or three-seat versions, and various other components including corner units – to configure a relaxation space per particular needs.  
The Bao sofa is part of the "The Circle of Harmony" project started in 2020, a concept that brings together different designers and their own personal interpretations of the brand's design approach. This time, the invited designer has tackled the theme of comfort. The final outcome is a sofa collection with fluffy cushions that appears highly comfortable.
In this project to craft a sofa family that evokes comfort using a few, simple design measures, "We approached the task by combining contrasting materials – wrapping a plush cushion around a wooden construction, creating a solid composition with round edges and deep seats to accommodate contemporary living demands for versatility and softness." explained Jakob Lange, Partner, BIG – Bjarke Ingels Group.
Also Read: Neri&Hu Reimagines Joseph Hoffman's Club Armchair into a Modular Sofa
The frame of the sofa is barely noticeable as the seat and back cushions cover up the entire internal structure, creating an informal and comfortable seat. The additional cushions on the sides become soft armrests, increasing the lounging surface and coziness even more.
The Bao is designed with comfort in mind and its upholstery also conveys the same. The wrinkles on the upholstery enhance the softness of the design and increase the visual sense of comfort.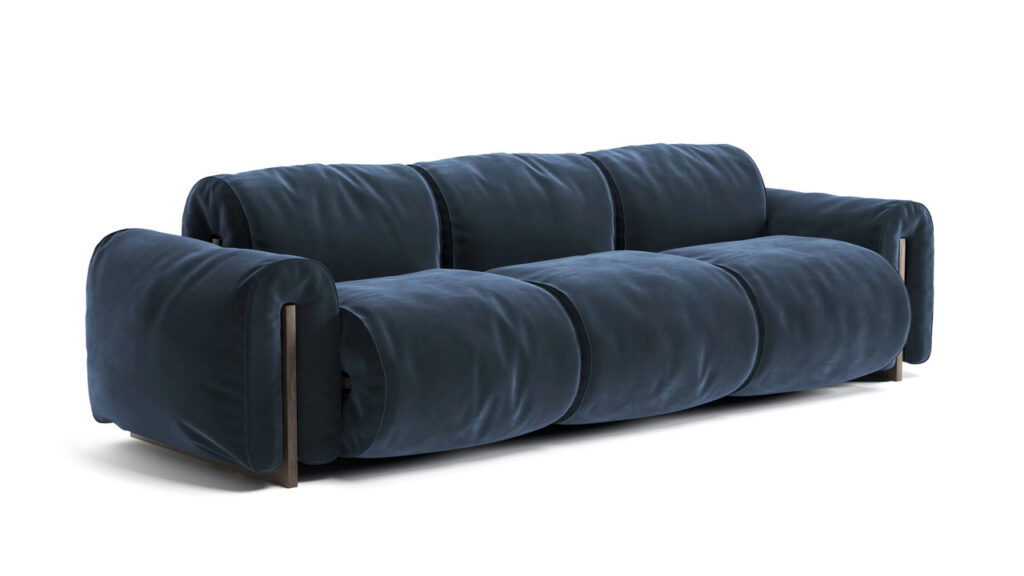 Via: Archiproducts