Oki Sato, the head of Japanese design firm Nendo likes reading comic books for entertaining himself in the long flights while travelling across the world. Last year a TV program approached him and the renowned cartoonist Yusei Matsui for a talk show. Both work in their respective fields, and they have published their experiences during the meeting in a book. Later, Sato has created laborious Cartoonist Desk on the request of Matsui. The interrogative meetings between two has truly influenced design of this desk.
As Matsui is a left-handed person, an L-shaped partition has been placed asymmetrically at the back of the desk for providing private space for drawings. Moreover, many tools are attached to the left wall panel of the desk for providing easy access to him. The desk is open on the right side that enables him in interacting and working unobtrusively with his coworkers. There is an adjustable shelf system for instantly creating extra working space in the desk.
The cut-grooves on the partition walls can be used for mounting glasses, pens, cups, books and other drawing essentials. Monitors can be attached to the partition for managing the table space efficiently. The included LED magnetic strip lights can be attached to the shelves, behind the partitions or as footlights of the desk. Power outlets are attached to the front of the desk for powering the mobile and computer accessories with no trouble.
A magnetic eraser dust tray can be attached on the slit of the desk for easy removal of the dust and tray. The things that were lacking in the old tables he used are included in the Cartoonist Desk. This desk project is designed to meet the needs of a cartoonist, who continuously works on this desk.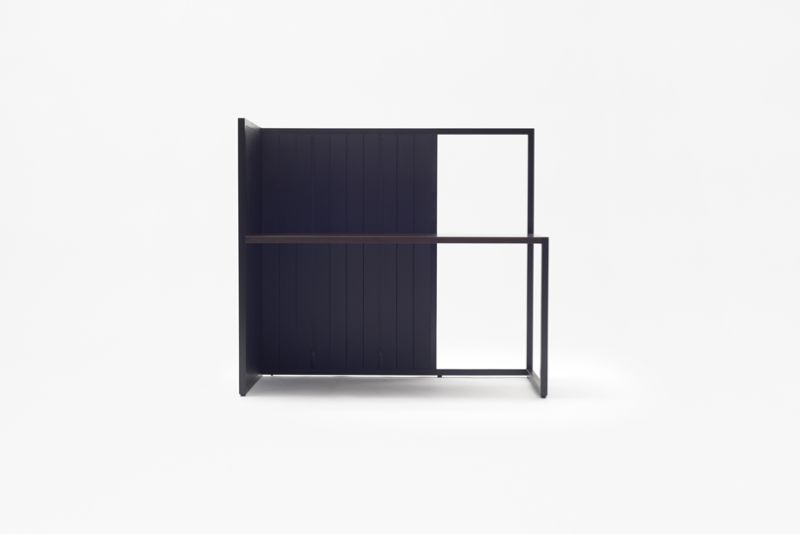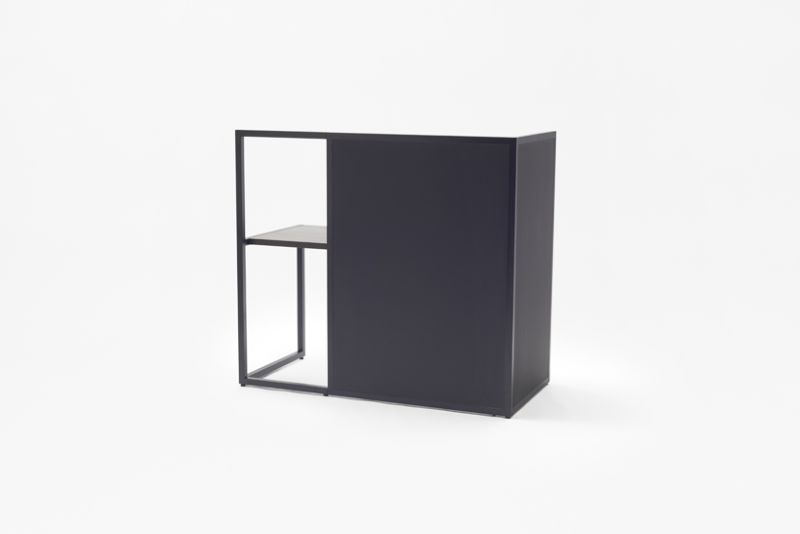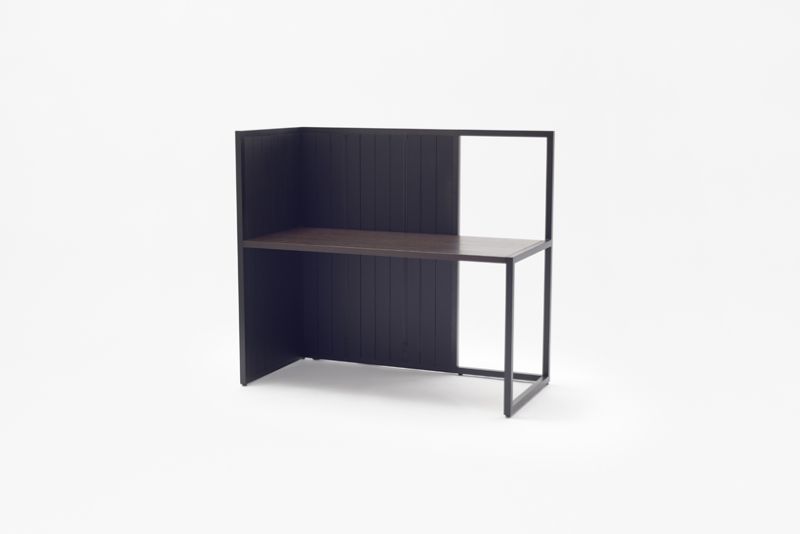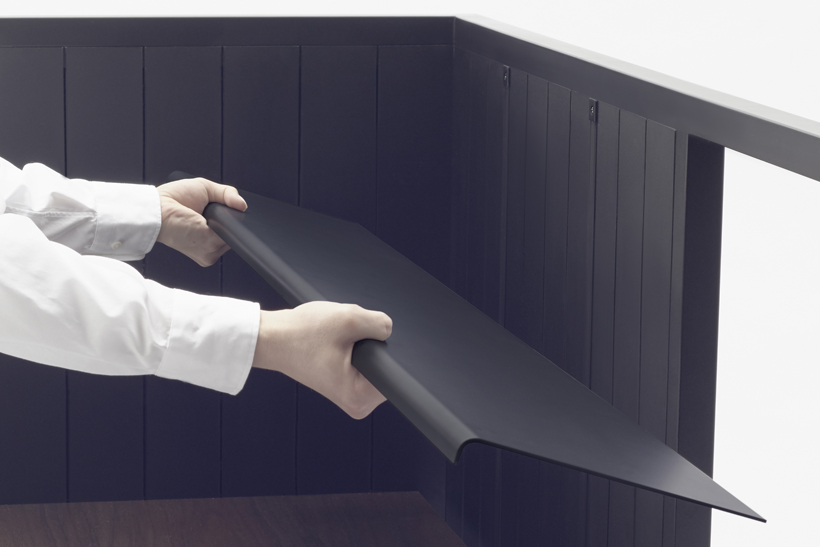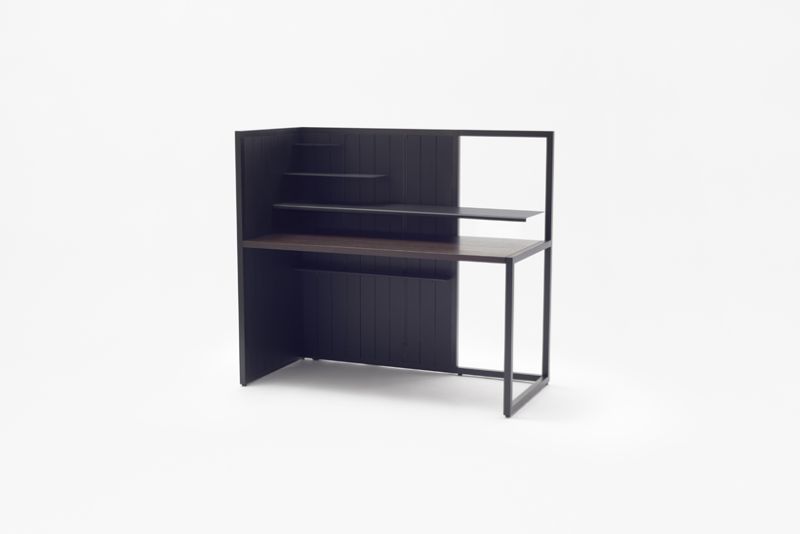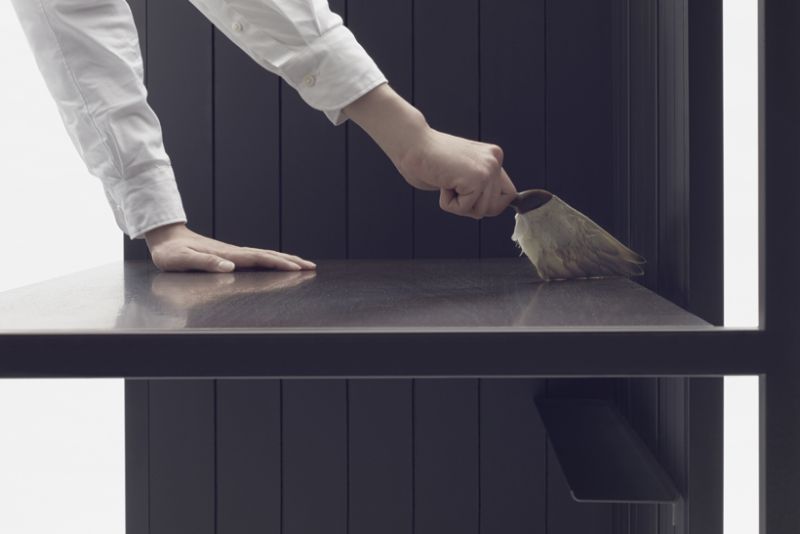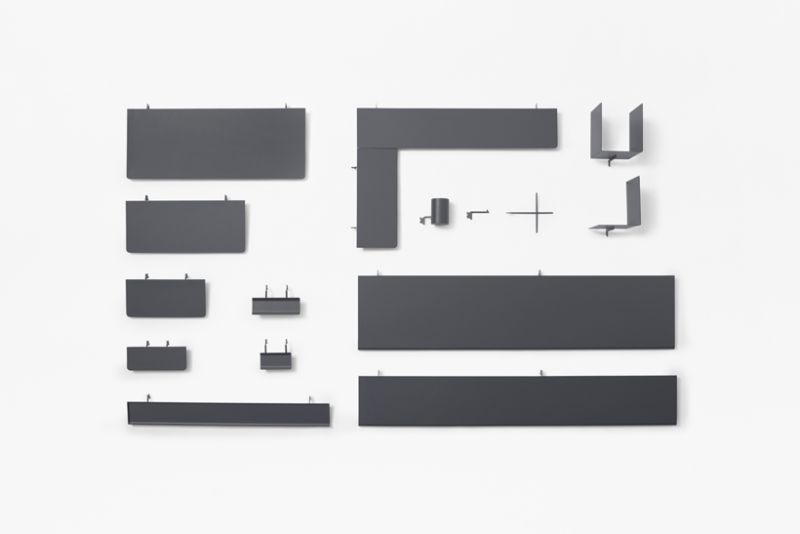 Via: Core77