For the sake enthusiasts, designer Oki Sato, founder of Nendo, has created an incredible Sake Master Cellar. The prototype cellar has been created in collaboration with Monozukuri NIPPON, a joint project of e-Shigoto, Hidetoshi Nakata's ReVALUE NIPPON (which aims to rediscover Japan's culture and share the beauty of its craftsmanship worldwide), and a manufacturing recruitment website run by Nikken Total Sourcing.
The exterior comes with gradient apertures punched out on mirror finished stainless steel plates. On the other hand, interior and edges of the apertures are finished in matte black. This design also helps in minimizing the oxidation of sake through UV protection. For some stylish element, "Namako Walls (traditional Japanese tiled walls)" are used as motifs to enhance the exterior.
On the inside of the stainless steel door, there are three compartments that ensure an optimal environment for sake bottles – the temperature range of each can be controlled from -5˚C to 15˚C. The temperature of the three compartments can be set all thanks to a touchscreen.
Even antibacterial sheets are incorporated into the inner wall of the refrigerator for maintaining proper hygiene after opening the sake. A total of 36 (720ml) sake bottles or 16 (1,800ml) sake bottles can be stored inside this minimalist cellar. Using a dedicated rack, even wine can be stored flat at a temperature and humidity range suitable to the wine. This makes it a more versatile cellar for multiple purposes.
A motion sensor has been installed inside the door to automatically light up the built-in LED with the wave of the hand, even when the doors are closed. So, one can easily see inside the refrigeration compartments and stabilize the temperature inside. For more information, visit Nendo's official website.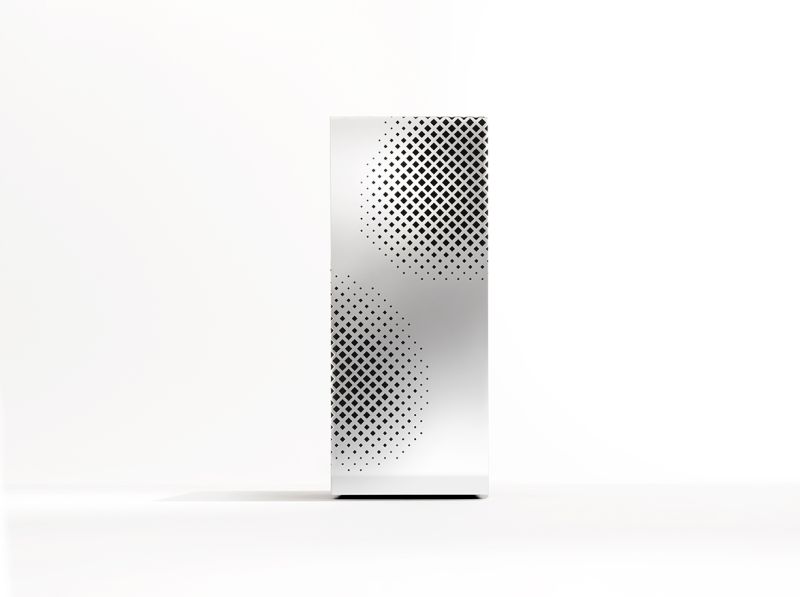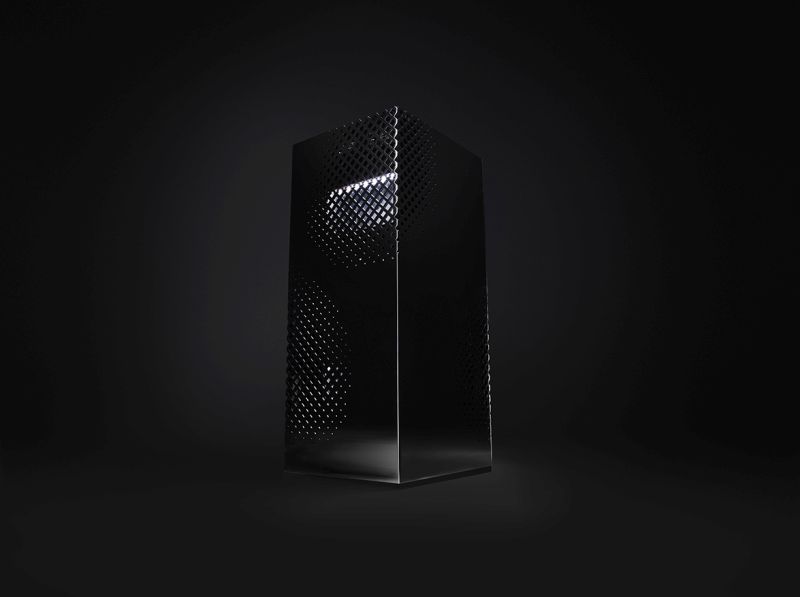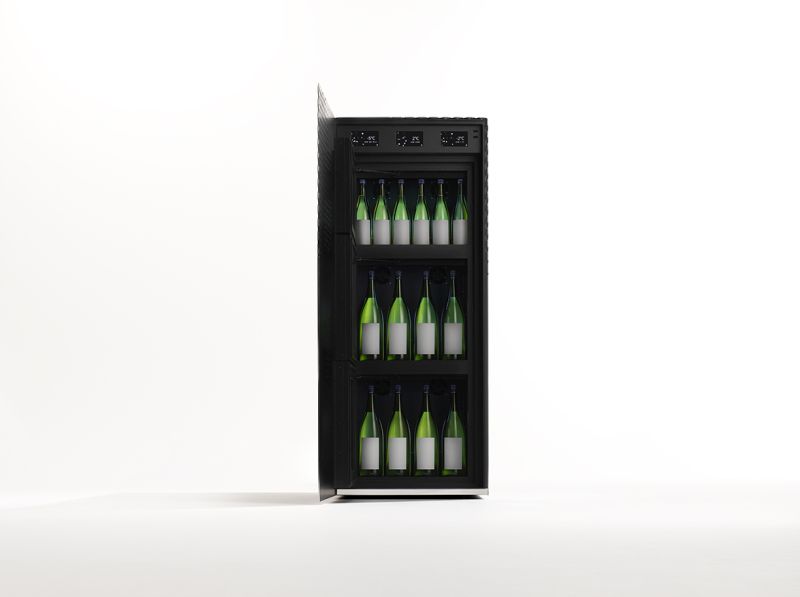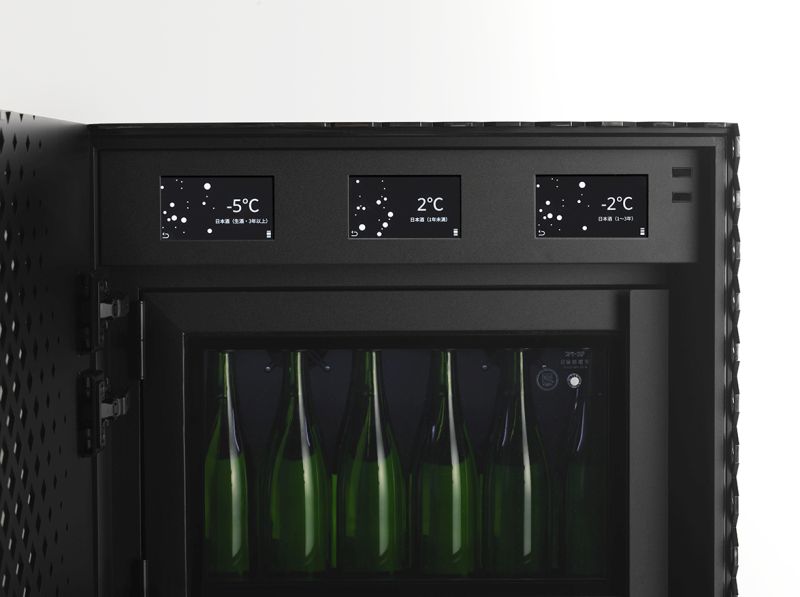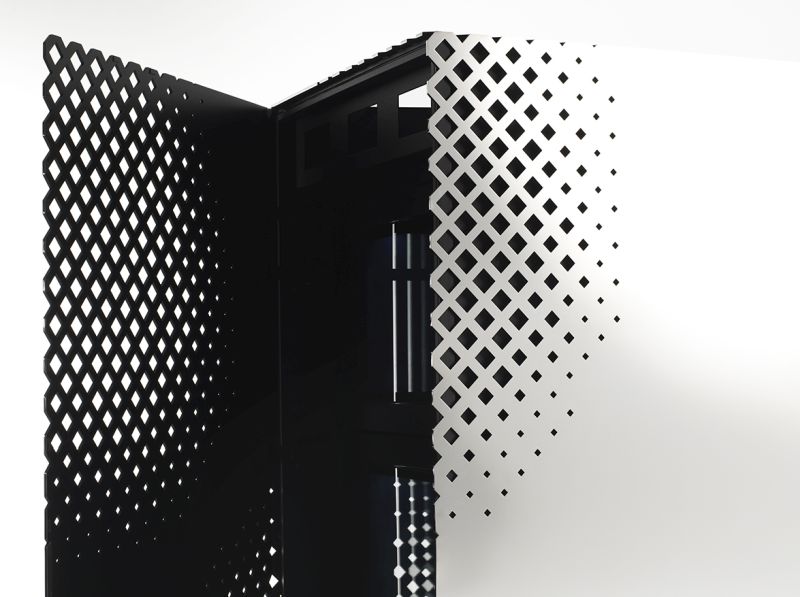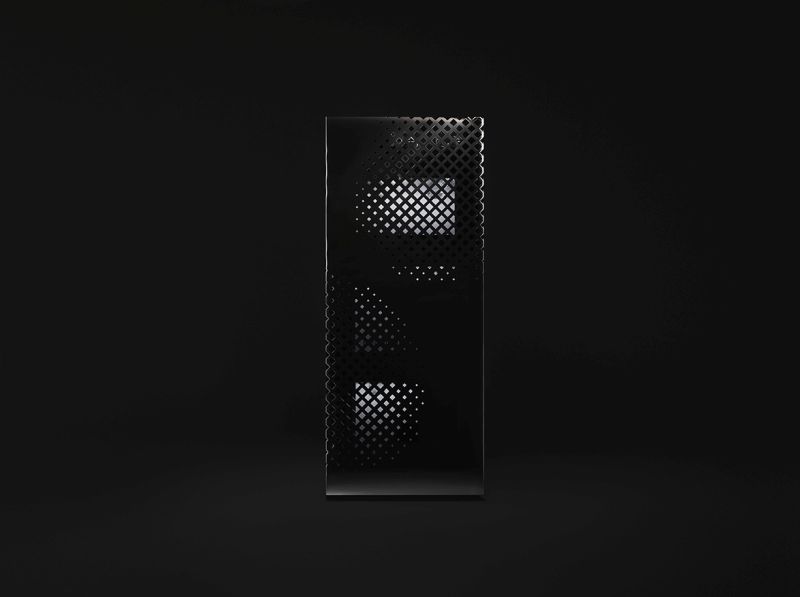 Via: Infurma