Nest is taking a step outside with it's new outdoor security camera called Nest Cam Outdoor. Previous Nest cameras were meant only for indoors, but this new outdoor camera can withstand all weather conditions. This means it will be keeping an eye on your home 24/7 – be it rain, snow storm or sunshine. The camera features a 1080p resolution and 130 degree viewing angle of your home or lawn. On detecting a motion, the sensors of the camera can immediately send alerts to the owner's smartphone or email.
Nest has also integrated a speaker and a microphone into the outdoor security camera, so you can directly speak with a delivery guy, even when you're not home. You can easily access the speaker, microphone as well as camera feed using its companion smartphone app.
The new outdoor camera lacks batteries, as it runs via power adapter that comes with extended 25-feet long power cable. It also includes a magnetic disk to give the user an instant base plate to fix the camera quicky against a wall, when it makes contact with another obliging surface. All thanks to the magnetic backing, outdoor installation of this palm-sized camera is really simple.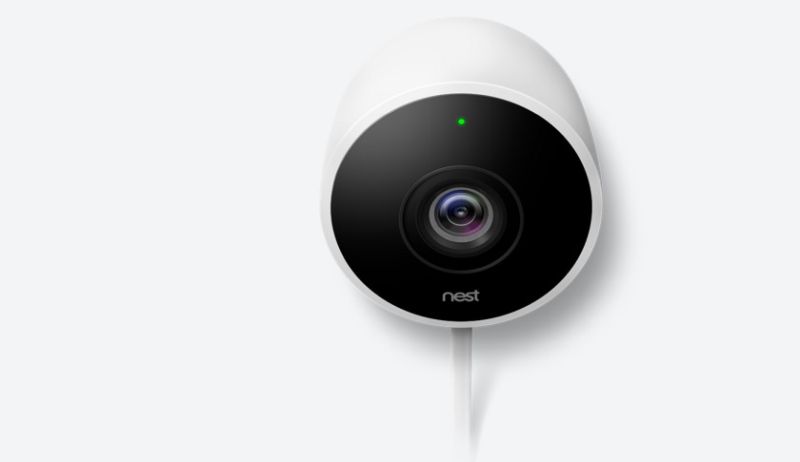 What makes Nest Cam Outdoor smarter than the rest?
The nest's new security camera is integrated with a software that helps the camera to find out the difference between a human figure or an animal. This will help the camera not to send false notification alerts to the Nest app. If your camera overlooks the road, you can set it to ignore movements on the road and focus only on the movements closer to your house.
Besides that, Nest is also upgrading its Nest Aware service, the cloud subscription plan that's available as an optional extra if you buy one of the company's indoor or outdoor cameras. Besides the live feed of the camera, this service also allows you to access camera's previous footage of the last 10 or 30 days, depending on your subscription tier.
Serious design flaw
Although the Nest outdoor camera is good for anyone who wants to know who arrives at their door steps, when they were not home. But there are few serious design flaws in the camera that would make anyone raise their eyebrows at it.
First issue with the camera is its power cable that intruders can easily cut with a pair of scissors or any other tool. In their defense, Nest's representatives said that they didn't want to rely on batteries for the security camera, so they preferred a power cable. But for any potential intruder, it will be quite simple to unplug the device's power cable before acquiring entry.
Second drawback is that the camera is not bolted to the wall, instead it is attached to a magnetic disk. This is done to make the installation easier but a potential intruder could easily pull it off its magnetic base.
Another slight flaw goes to the camera's IP65 rating, which makes it strong enough to withstand rain and snow storms. But in case it drops into a swimming pool, you surely cannot expect it to survive.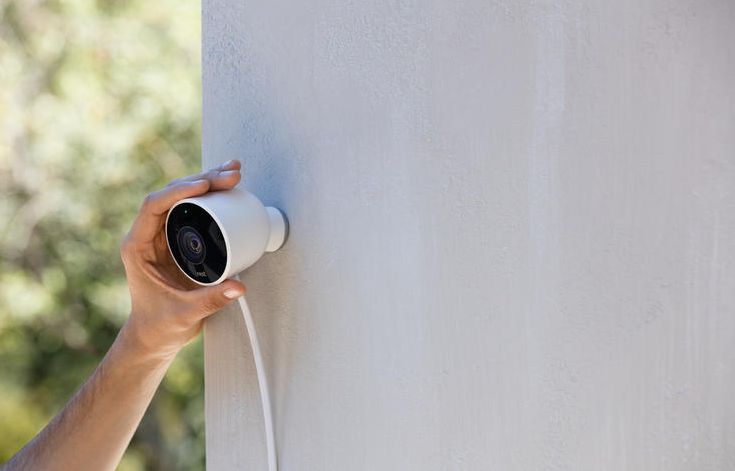 Nonetheless, these flaws are not deal breakers, as with little planning you can avoid these problems. For instance, you can place the camera and power cable out of arm's reach, or placing the camera such that it will be able to record any intruder that attempts to disable or remove it. Plus, the company also provides an additional screw-in base for permanent installation, in case you don't have anything magnetic handy to fix the device.
Moreover, if you don't care much about these cons, you can pre-order Nest Cam Outdoor for US $199 and expect delivery by September. Meanwhile the camera will also be released in UK before the year's end, but its pricing is not revealed yet.
Via: Wired