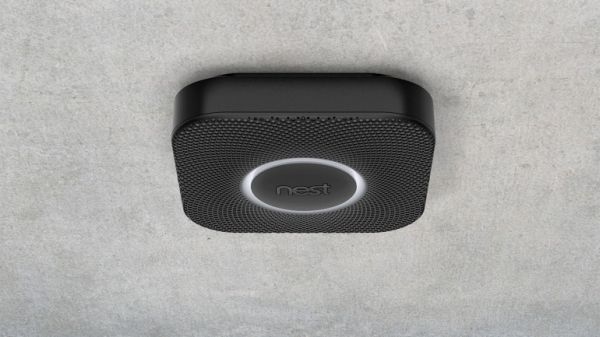 Former Senior Vice President of the iPod Division at Apple Inc., Tony Fadell, has started with a company called Nest, which designs very ordinary things of your home in an extraordinary way. This time around the company's new product dubbed as the Nest Protect is sure to entice the customers with its elegant design and features. Although, the Nest Protect is a simple smoke alarm, but it acts like a small device that keeps you alert and protected in a much smarter way.
Ordinary smoke detectors often go nuts and start yelling even if a small toast crumb falls into the heating coil. Such circumstances can be avoided by using Nest Protect as it speaks in a human voice before reaching the alarm level. When alerted in a human voice and with a yellow light, you can simply turn it off before it turns to a loud, howling alarm. In case of an emergency, the smoke detector will let you know what exactly is happening along with a beeping sound. This little device can also sense level of carbon monoxide in air and if you have a Nest Thermostat installed, the smoke alarm will communicate with it to turn off your gas furnace. Along with a CO sensor it also has a motion sensor that can provide light in the dark when you walk under it and dims after you pass.
Ring shaped light is primary ways of communication used by most of the Nest products and the same is done by Nest Protect. A red light indicates emergency while a yellow light indicates either a trouble is about to occur or the battery needs to be changed. The Nest Protect monitors the batteries and sends a message on your Smartphone or tablet if the batteries are low and also alerts a pre-selected contact in the event of any sort of accident. Though the ingenious product doesn't have a release date yet, but you can pre-order it here for $129.
Via: OhGizmo