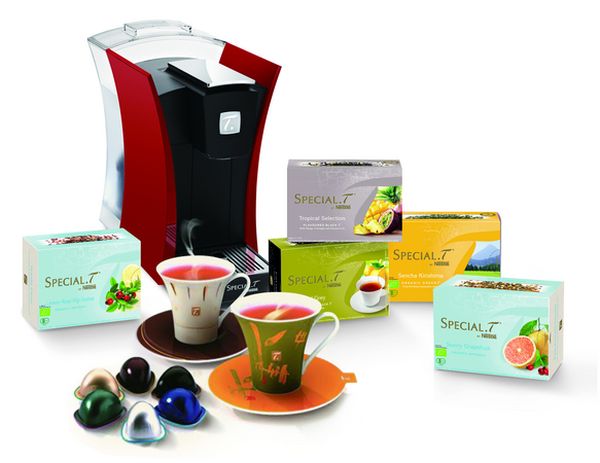 Japanese tea aficionados certainly have a cause for celebration with Nestle announcing its decision to introduce their Special T tea maker for the first time in Asia. Based upon their highly successful Nespresso business model (which accounts for a whopping $4 billion market), the Swiss food and beverage giant had already launched their Special T products in major European markets. Now the question naturally arises – what is all the brouhaha about for experienced tea drinkers in Asia? Well for starters, the tea maker has been upgraded with an 'advanced technology' that allows the contraption to concoct more than 25 varieties of tea (including black, green, white and blue) from specially inserted capsules.
Even from the perspective of heritage, Asian countries like China, India and Japan do have a historical tradition of drinking tea. So with the unveiling of the Special T, the long-time enthusiasts are provided with the 'purist' options of accessing of many tea varieties from across the world. Furthermore, the Special T mechanism integrates an easy yet optimized tea extraction process that is automatically set according to the tea leaf variety.
According to Pascal Lebailly, Nestlé's Head of Special T– 
Japan is an important tea market with a lot of potential. Per capita consumption is up to five times higher than in any western European country, apart from the United Kingdom. (And) although Japan has a strong green tea drinking culture, other varieties such as black, blue, white, flavored, or organic herbal are less well known. (So) we are offering Japanese consumers the opportunity to discover a range of new high-quality teas, while providing them with everything they need to make the perfect cup.
Via: Nestle