Italian designer Massimo Farina, who has been crafting visually striking and artistically inspired furniture creations for the past many years, brings to us the limited edition New Medieval armchair. Just like his other furniture collection, this one too draws inspiration from Roman classical, renaissance and medieval architecture & design styles of the enchanting Italian cities of Venice and Verona. This armchair is another masterpiece from his Italian design collection which is a must have for those who love to collect furniture units having an essence of culture and sense of history.
The unique and arresting design of Massimo's New Medieval armchair combines modern angles and classic curves. The exceptional design of this piece completely represents the apotheosis of Massimo philosophy. The age-old Venetian symbol of the Gondola has been the source of inspiration for this intriguing design. From the behind, it forms the shape of a Roman gladiator battle shield, which further reflects the historical inspiration of the Middle Ages.
The soft cushioned seat ensures a great comfort level while the leather cover in six different colors including ice, pearl, desert, Etna, anthracite, and squid depicts the level of luxury. The armchair is handcrafted in 3 wood choices – walnut, mahogany or cherry, each of which can be stained with a clear, medium or dark finish.
The meticulous standards and artistic eye of Masimo Farina are combined in this 'piece de resistance' and each of the limited edition pieces is made to order by employing ancient woodworking techniques of Italian artisans.
The authenticity of each piece can be confirmed by the Massimo certified silver plate that also indicates the armchair's production number.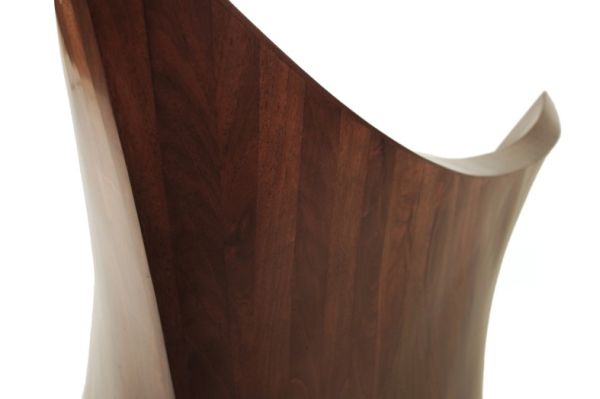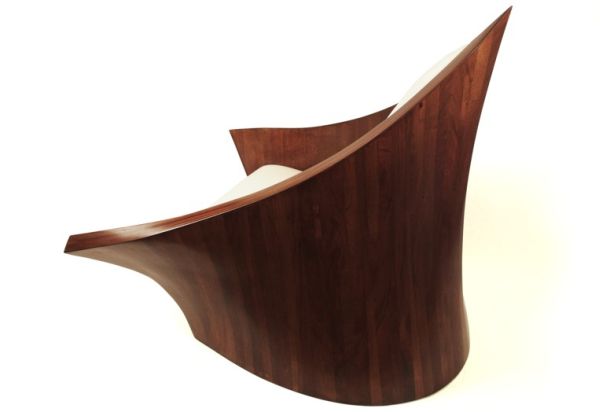 Via: Trendir