We've seen many impressive innovations in the field of minimalist design over the years. But only a few are as delightful as the new sinks by Antonio Lupi Design. Their latest sink collection for 2017 is an epitome of elegance and sophistication.
The two smooth and sleek sink designs by the company are Lavandino and W Slot. Both are ultra-minimalist and aesthetic in their own way and can be mounted on any wall to maximize elegance of the given space. These stylish fixtures would be appealing to fans of minimalism, who are looking to add simple yet striking finish to their bathroom spaces.
Lavandino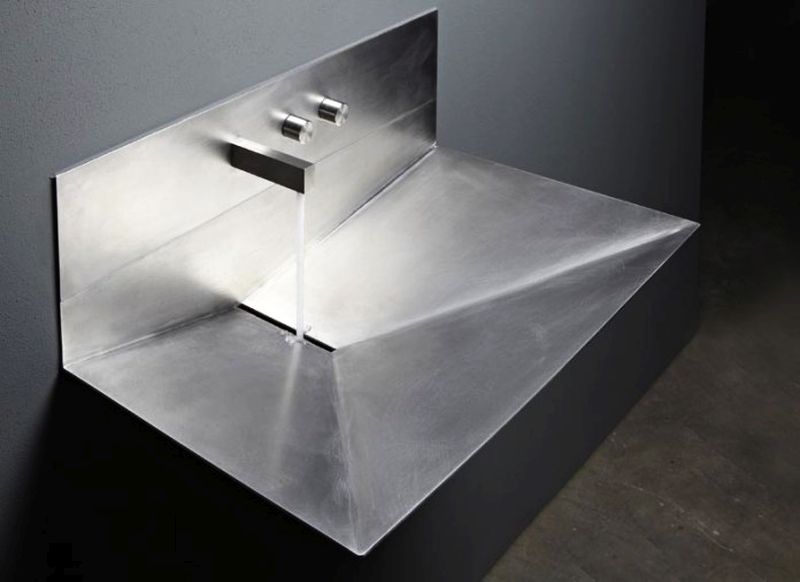 Designed by Francesca Braga Rosa and Ivano Vianello, Lavandino is a simple stainless steel sink that's sculpted with a folded steel sheet. It has been designed using only one stainless steel sheet that's cut, folded and welded to form a minimalist bathroom fixture.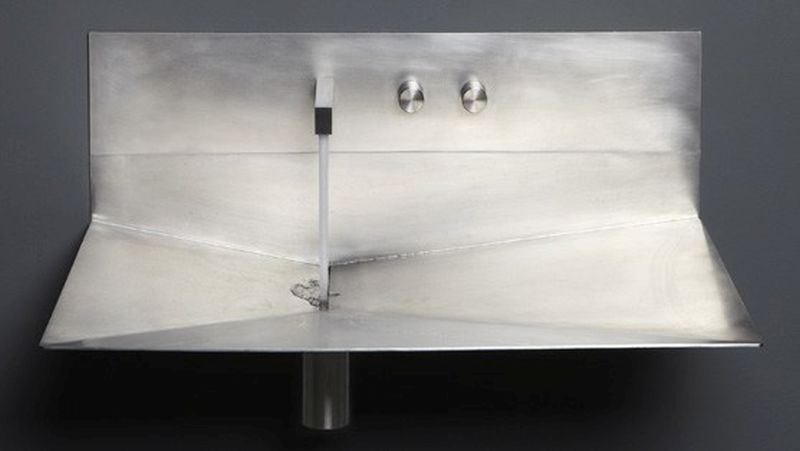 The wall-mounted sink is designed to offer lightness and minimalism to modern bathrooms. This steel sink would be a perfect addition to any washroom with the industrial interior.
W Slot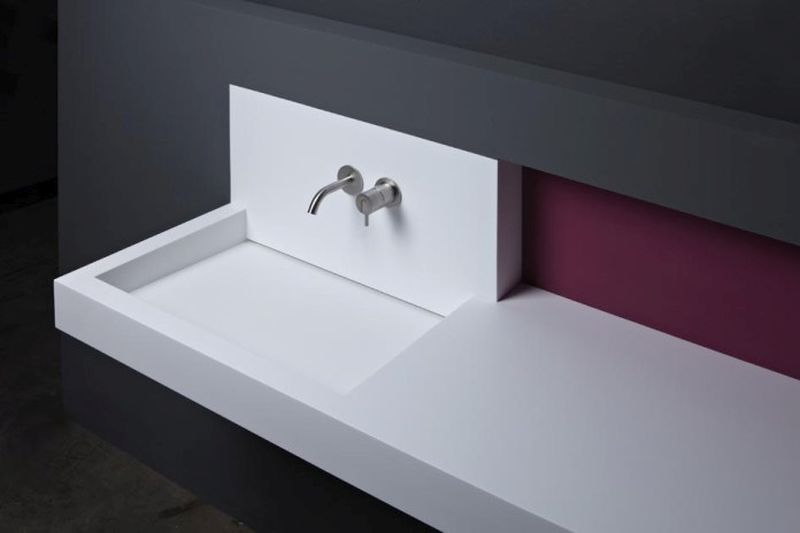 This one is created by designer Nevio Tellatin, and made out of Corian (presented originally in 2002). W Slot is another icon of minimalism in bathroom furnishing, plus a bright color to one portion gives lively appeal to the place where it's installed. Moreover, most technical parts are invisible, and water flows along a linear slot.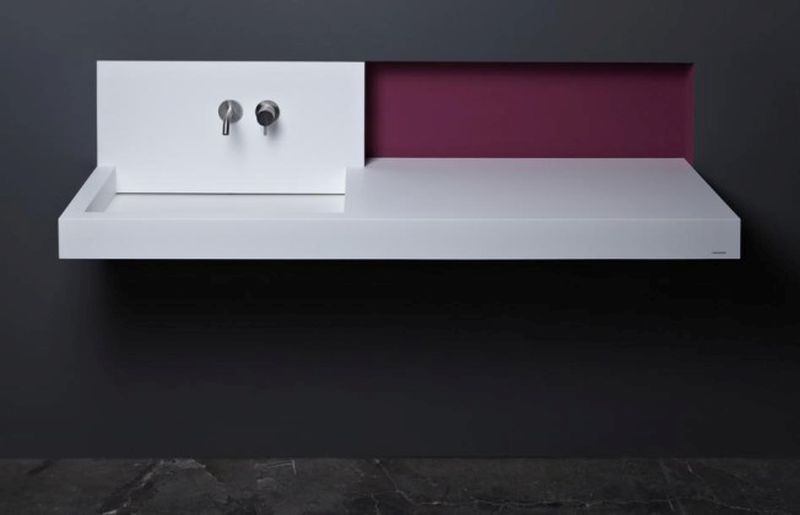 Playing around with the plasticity of solids and voids, this bathroom fixture is unbelievably distinguishable with the silky smooth surface. The square lines, sharp edges, and width of the borders make it an eye-pleasing product.
Find out more about new sinks for 2017 by Antonio Lupi Design on the official website.
Via: KBB